Ted Bundy Seattle Locations
Take your own self-guided tour of Seattle's most infamous Ted Bundy locations.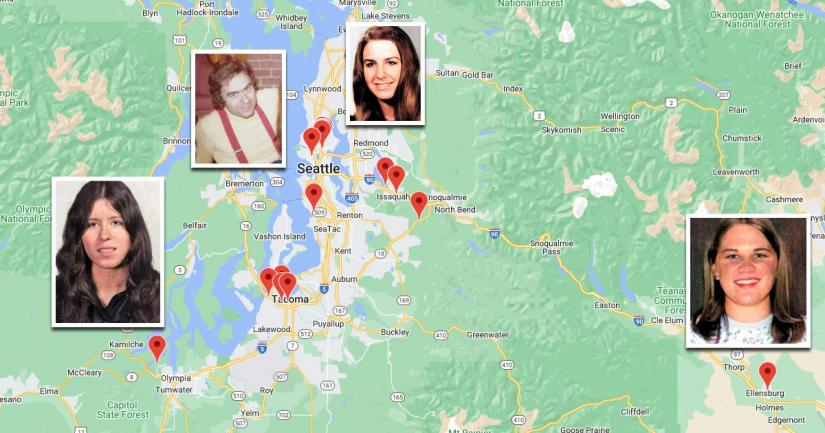 This is an online tour guide to Ted Bundy's Seattle locations.
Bundy was a notorious serial killer who murdered at least 30 women between 1974 and 1978.
He abducted eight victims in the Washington State area before he eventually moved to Utah to attend law school.
The list below includes his crime scenes, apartments, childhood homes, workplaces, favorite bars, and other spots that he frequented.
All of our location guides contain useful background information, precise GPS coordinates, photographs, and a shortcut into Google Maps. You can also use our map feature to help you visualize where each place is.