BTK Locations
Take your own self-guided tour of Wichita's most infamous BTK locations.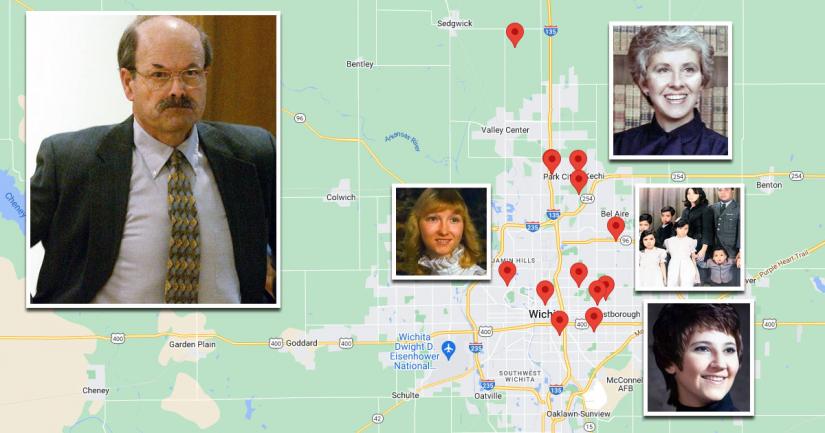 This is a list of locations and house addresses relating to the BTK killer, Dennis Rader.
Between 1974 and 1991, Rader murdered ten victims in Wichita, Kansas.
During his crime spree, he broke into his victims' homes, tied them up, and then strangled them to death.
The following list contains house addresses, GPS coordinates, photographs, and a guide to each location and murder. You can also use the map feature below to get a better understanding of where each place is.