New York Mafia Locations
Take your own self-guided tour of some of New York's most infamous mafia locations.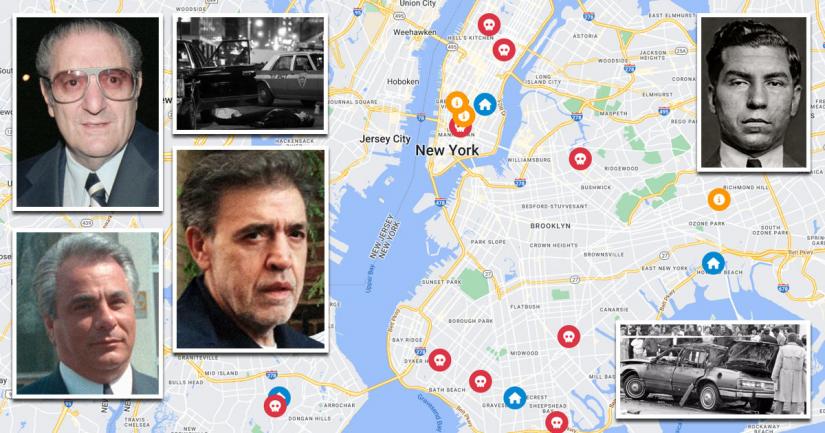 This is a location guide to the mafia in New York.
These are places where some of the most infamous mobsters lived, hung out, and unceremoniously died in a hail of bullets.
Check out the restaurant where Paul Castellano was gunned down by his subordinates, or visit the social club that belonged to Genovese mob boss Vincent "The Chin" Gigante.
The guides below contain coordinates, addresses, photographs, and detailed background information. You can also use our map feature to get a better idea of where each place is located.