John Gotti's house
Mobster House in Queens, New York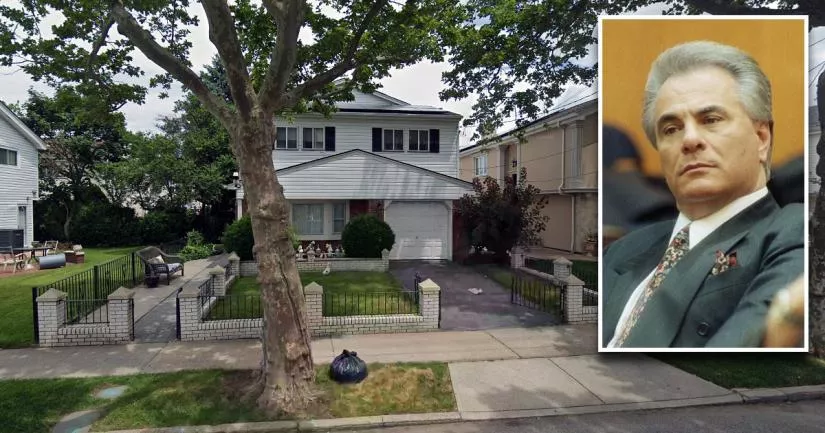 This is John Gotti's former house.
It is located at 160-11 85th Street in Queens, New York.
The Gambino boss lived at this modest residence in Howard Beach up until 1990, when he was arrested on charges of murder and racketeering.
During the late 1980s and early 1990s, reporters and camera crews would often camp outside this address and wait for the mob boss to walk to his vehicle.
Gotti did not live in a mansion
There is a common misconception that Gotti lived in a large, now-abandoned mansion in Old Westbury, New York.
However, this is false, as the property in question was actually owned by his daughter, Victoria, who later starred in A&E's reality TV series Growing Up Gotti.
Victoria and her ex-husband, Carmine Agnello, built the mansion in 1996, which was four years after her father had been sent to prison.
Despite this, tabloid news websites continue to propagate the myth that it was previously owned by the Teflon Don.
Rise to power
Gotti grew up in poverty in the Bronx and Brooklyn.
As a teenager, he became involved with street gangs that had strong ties to the mafia. This eventually led to him hijacking trucks on behalf of a mobster named Carmine Fatico, who was a capo in the Gambino family.
From that point on, he rose through the ranks of Fatico's crew, which operated out of the Bergin Hunt and Fish Club in Queens.
In 1977, Gotti became the caporegime of the Bergin crew after Fatico was sentenced to five years in prison for stealing fur coats.
By the time the 1980s rolled around, he was one of the most feared and respected capos in the organization. However, as the decade progressed, tensions began to arise between him and the boss of the family, Paul Castellano.
Things finally came to a head in December 1985, when Gotti orchestrated Castellano's murder outside of Sparks Steak House.
Once "Big Paul" was taken out of the equation, he immediately assumed control of the family.
Gotti's downfall
Gotti's downfall began after the FBI bugged an upstairs apartment at the Ravenite Social Club in Manhattan—a place where he regularly talked business.
During taped conversations, the Teflon Don implicated himself in a number of serious crimes, such as murder and racketeering.
His fate was practically sealed when his underboss, Salvatore "Sammy the Bull" Gravano, agreed to testify against him in court.
In 1992, he was found guilty of 14 counts of conspiracy to commit murder and racketeering. Shortly afterwards, he was sentenced to life in prison without the possibility of parole.
Following his imprisonment, he struggled to maintain the same level of control that he once had, as he was forced to relay all of his orders via his son. At the same time, the mob's influence was steadily declining due to large RICO investigations, turncoat mobsters, and the rise of rival criminal organizations.
Gotti spent the rest of his life in prison.
On June 10th, 2002, he died of throat cancer at the age of 61.

Further information is available in the "Photos" section below.
John Gotti house address
Below, you will find the address and the GPS coordinates for this location.
Address
160-11 85th Street, Queens, New York, NY 11414, USA
Map
To view directions on how to get there, you can use the Google Maps shortcut below:
GPS coordinates
The latitude and longitude coordinates for the house are:
40.656069, -73.846581
Directions
Gotti lived in a neighborhood called Howard Beach, which is in southwest Queens. The house is 50 yards south of the corner between 160th Avenue and 85th Street.
Private Property Warning
This is a private property. It is not a public place. Therefore, you should be respectful and not step foot on the property without permission.
Please remember that this is someone's home.
Photos
Photos of the house and other related images.
---
160-11 85th Street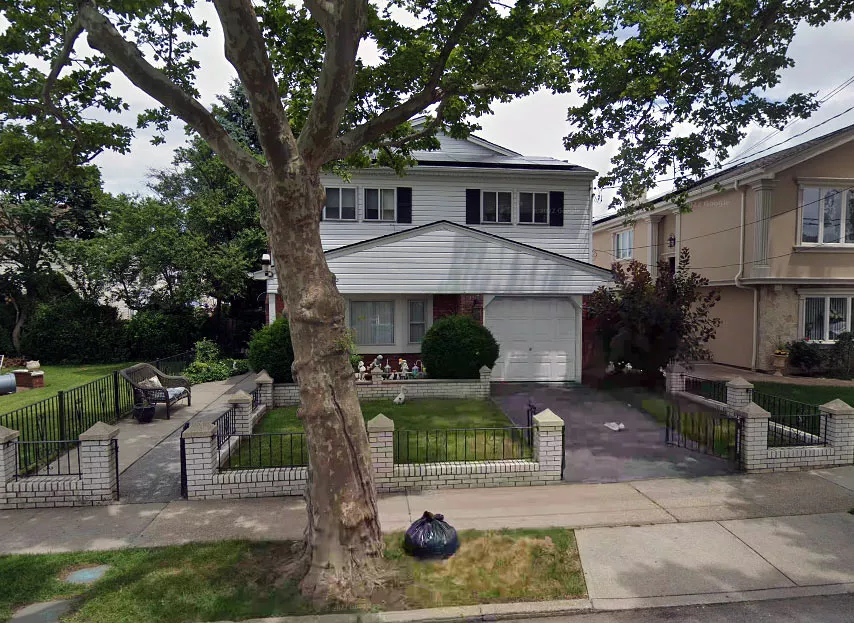 This Google Street View image of 160-11 85th Street was captured in June 2018.
The house was built in 1965 and is roughly 2,430 square feet in size.
Howard Beach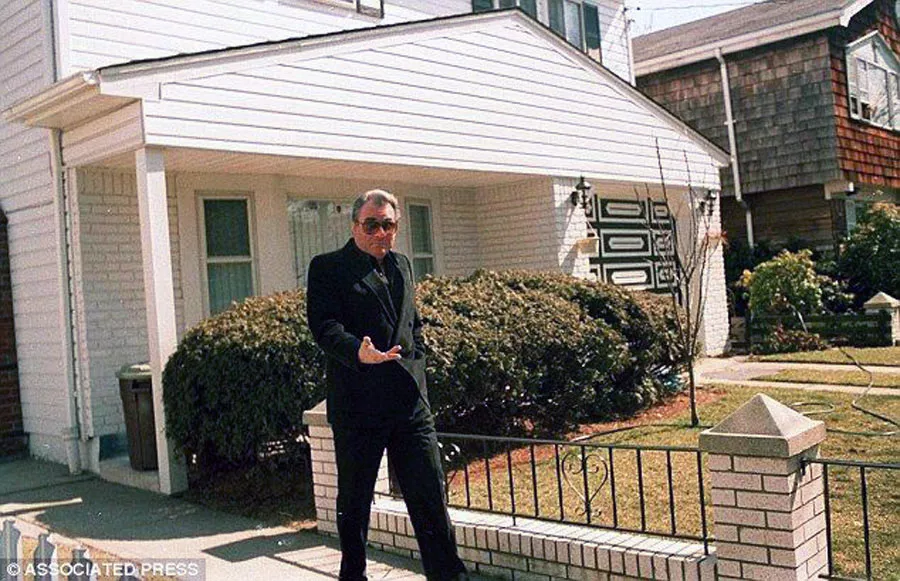 Image source: Associated Press
This photograph shows John Gotti casually leaving his Howard Beach residence.
Before his arrest in 1990, it was common to see reporters, photographers, and camera crews waiting outside.
John Gotti and Paul Castellano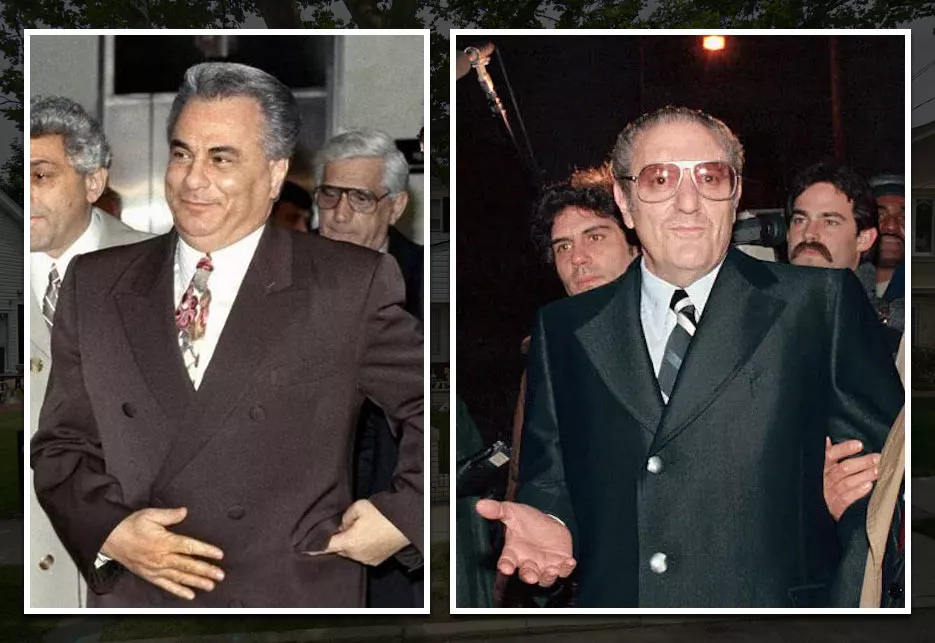 John Gotti grew to hate Paul Castellano.
In 1976, the boss of the family, Carlo Gambino, died of natural causes at the age of 74. However, before he passed away, he chose Castellano as his successor.
This upset many Gambino members, as they believed that the family's current second-in-command, Aniello "Neil" Dellacroce, was a much better choice than "Big Paul."
Gotti and the other capos quickly became dissatisfied with Castellano, whom they viewed as being greedy and out of touch. While they were out working on the streets, he was living a life of luxury at his large mansion on Staten Island.
Things came to a head in 1985, when Gotti and his crew learned that the FBI's listening devices had recorded them talking about various drug deals.
Castellano was strictly anti-drugs because he knew that the harsh prison sentences associated with dealing often compelled mobsters to flip. However, Gotti and his crew ignored this rule because they felt that the drug trade was far too lucrative to pass up.
The punishment for disobeying Castellano on this matter was often death, as it put the organization at risk.
Upon realizing that "Big Paul" would eventually hear these tapes during his upcoming racketeering case, the crew began preparing to strike first.
The straw that broke the camel's back came in December 1985, when the family's underboss, Dellacroce, succumbed to cancer.
When Dellacroce passed away, Castellano refused to attend his wake. Then, to add further insult to injury, he promoted his own bodyguard, Thomas Bilotti, to Dellacroce's former position.
Incensed by all of this, Gotti finally decided that it was time to act.
On December 16th, 1985, Castellano and Bilotti were gunned down outside of Sparks Steak House in Mahattan.
John Favara's house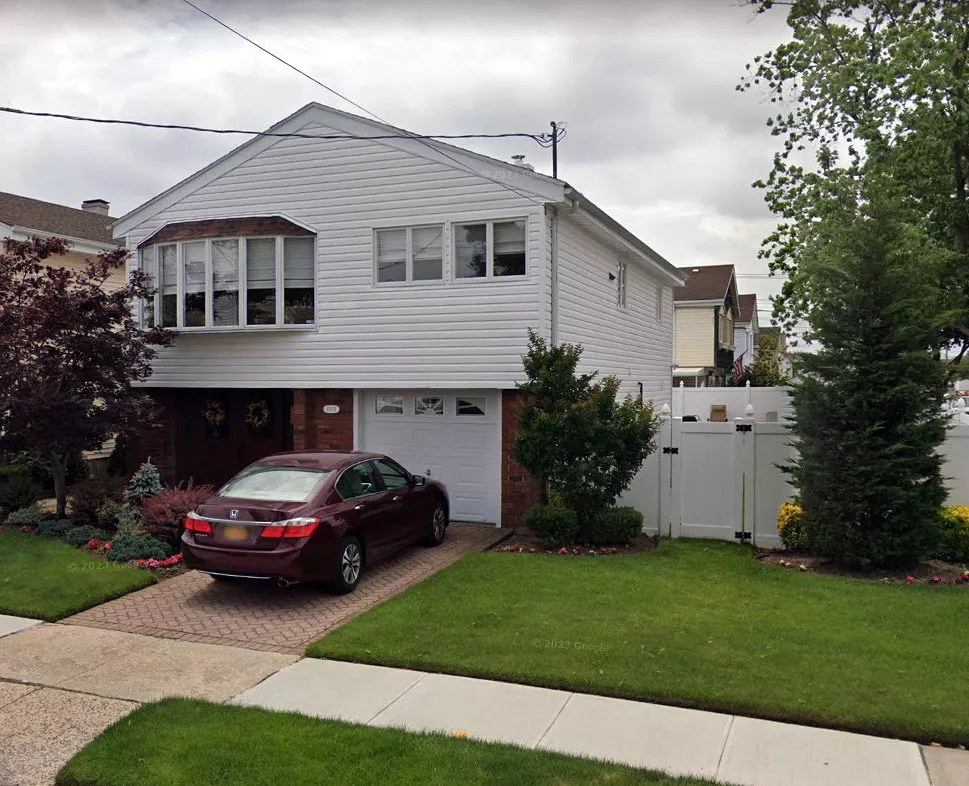 A man named John Favara lived at 160-04 86th Street, which was behind Gotti's house.
On March 18th, 1980, Gotti's 12-year-old son, Frank, was killed after he lost control of a minibike and rode out in front of Favara's car.
The death was later ruled an accident, as the young boy had borrowed his friend's bike without learning how to use it properly.
When Favara visited the Gotti household to apologize and express his condolences, Gotti's wife, Victoria, attacked him with a baseball bat.
After receiving death threats, Favara decided to sell his house and move away from Howard Beach. However, he disappeared shortly before the sale went through.
On July 28th, 1980, members of Gotti's crew abducted Favara outside of his workplace.
After being beaten with a bat and shoved into a van, he was driven to a second location, where he was later murdered.
His body has never been found.
Coordinates: 40.656364, -73.846144
Gotti's house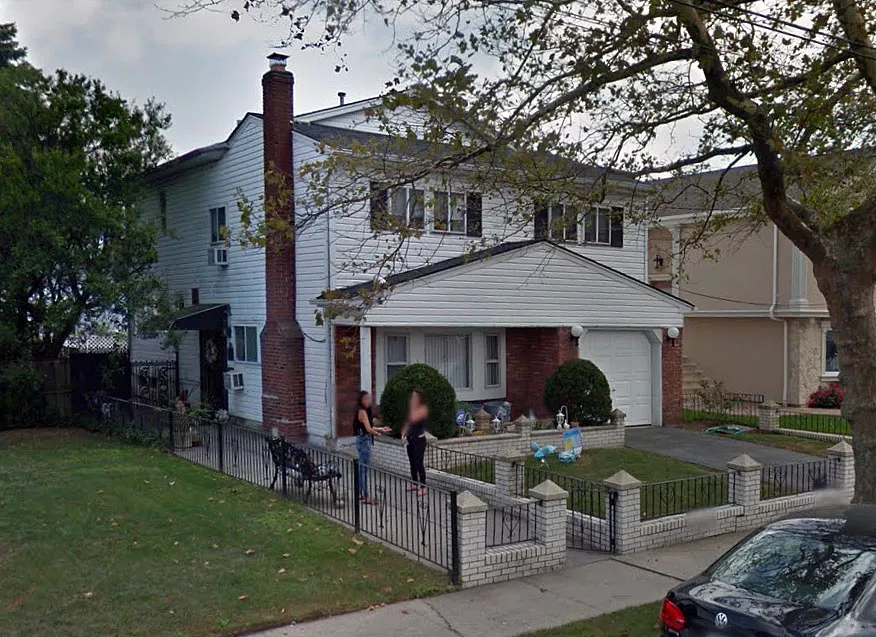 This Google Street View image of Gotti's former house was taken in August 2013.
Map Viewer
There is more than one location associated with this entry. To view all of these places on the same map, you can use the following feature:
Closest Locations
Other locations that are relatively close to this address: Roughly 5 miles away.
Crime Location in Queens, New York Roughly 5 miles away.
Crime Location in Queens, New York