Ted Bundy Florida Locations
Florida's most infamous Ted Bundy locations.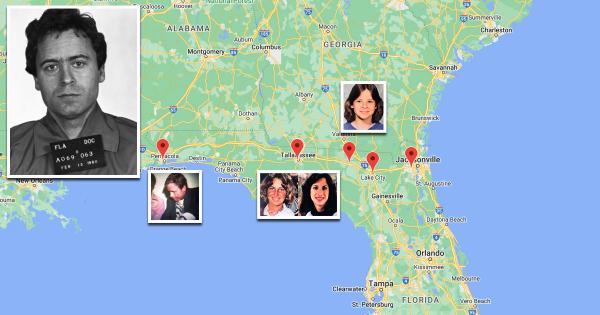 On New Year's Eve in 1977, Ted Bundy escaped from his jail cell in Colorado and fled eastward towards Florida.
After deciding to settle in Tallahassee, he rented a small apartment in a rooming house called "the Oak."
Sadly, it did not take long for Bundy to revert back to his old behavior. Roughly one week after he arrived in the Sunshine State, he started targeting women again.
Below, you will find a list of location guides for his crimes and other places of interest. Each entry contains addresses, case information, and GPS coordinates. You can also use our map feature to visualize his movements in Florida.