The location where Cheryl Thomas was attacked
Crime Scene Location in Tallahassee, Florida, United States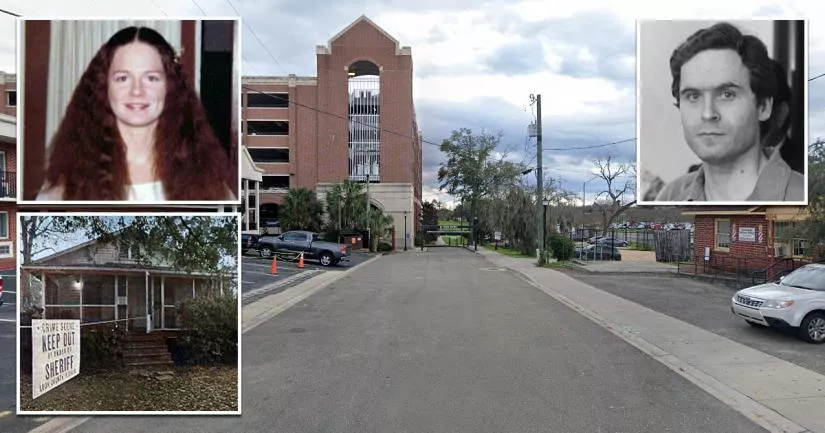 This is the location where serial killer Ted Bundy brutally assaulted Cheryl Thomas.
At the time, the 21-year-old was living in a duplex at 431 Dunwoody Street.
These days, the property no longer exists. Over the years, the street has undergone a number of significant changes.
In the early hours of January 15th, 1978, Bundy savagely attacked four women at the Chi Omega sorority house on West Jefferson Street.
An hour or so later, at around 4.30 a.m., he unfastened a mosquito screen on Thomas' kitchen window and climbed into her apartment while she was sleeping.
As he was entering the duplex, Bundy knocked over a flower pot. Although the noise woke her up, she decided to go back to sleep because she thought it was her kitten.
That is the last thing that Thomas remembers. The next thing she knew, she was in Tallahassee Memorial Hospital with five skull fractures, a dislocated shoulder, nerve damage, hearing loss, and a broken jaw.
During Bundy's attack, the neighbors on the other side of Thomas' duplex started hearing loud thumping noises. As they were trying to figure out where the noise was coming from, they could hear the sound of someone whimpering.
After realizing that the noise was coming from Thomas' apartment, they called her telephone to check if everything was OK. While the phone was ringing, the sound of a table being moved began to emanate from the kitchen.
Worried that something wasn't right, the two women called 911.
When the police arrived and knocked on Thomas' door, they received no answer. Moments later, they noticed that the mosquito screen on her kitchen window was ajar.
At that point, the officers entered the apartment using a spare key and found the young woman lying in a semi-conscious state on her bed.
It quickly became clear that she had been bludgeoned. Blood was on her bed and floor, and her face was bruised and swollen. A makeshift mask made out of pantyhose was also discovered amidst the bed sheets.
Although Cheryl Thomas was fortunate to survive this brutal attack, she was left with long-term hearing loss in one ear and balance issues that put an end to her dreams of becoming a professional dancer.
Demolished
The house no longer exists. However, you can still visit the location.
Where did Cheryl Thomas live?
Below, you will find the address and the GPS coordinates for this location.
GPS coordinates
The latitude and longitude coordinates for the house are:
30.438633, -84.300298
Map
To view directions on how to get there, you can use the Google Maps shortcut below:
Address
The full address for this location is:
431 Dunwoody Street
Tallahassee
Florida
FL 32304
United States
Directions
Cheryl Thomas' house was on Dunwoody Street in College Town. The street is 100 feet east of the intersection between Varsity Drive and West Pensacola Street. It is relatively close to the Florida State University Visitor Center.
Photos
Photos of the house and other related images.
---
Aerial image of Tallahassee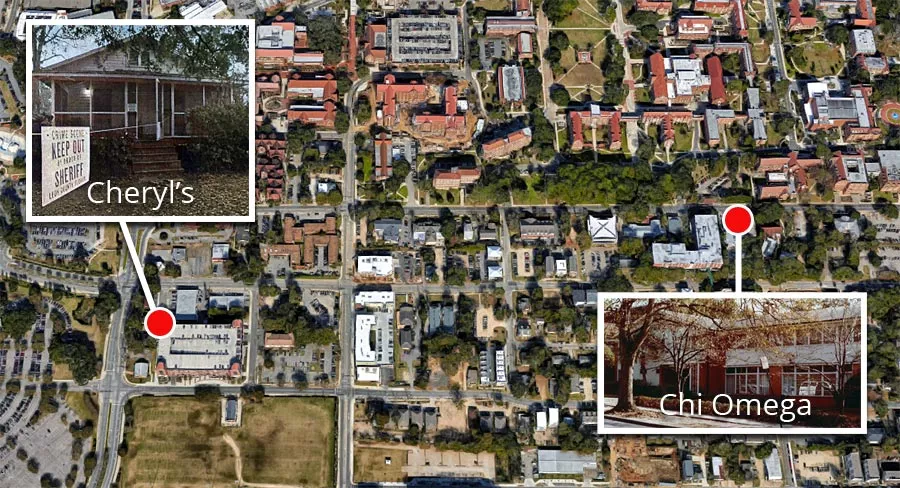 This aerial image of the FSU campus in Tallahassee shows how close Cheryl Thomas' duplex was to the Chi Omega sorority house.
The distance between these two locations is 0.5 miles. On average, it takes about 10 minutes to walk from the sorority house to Dunwoody Street.
Bundy left the sorority house at 3 a.m. and was last seen fifteen minutes later on West Jefferson Street.
However, he didn't break into Thomas' apartment until around 4.30 a.m. His whereabouts during this one-hour period remain unknown.
At the time, the emergency services were attending the shocking crime scene at Chi Omega. Therefore, it stands to reason that he was skulking around and trying to avoid police vehicles.
431 Dunwoody Street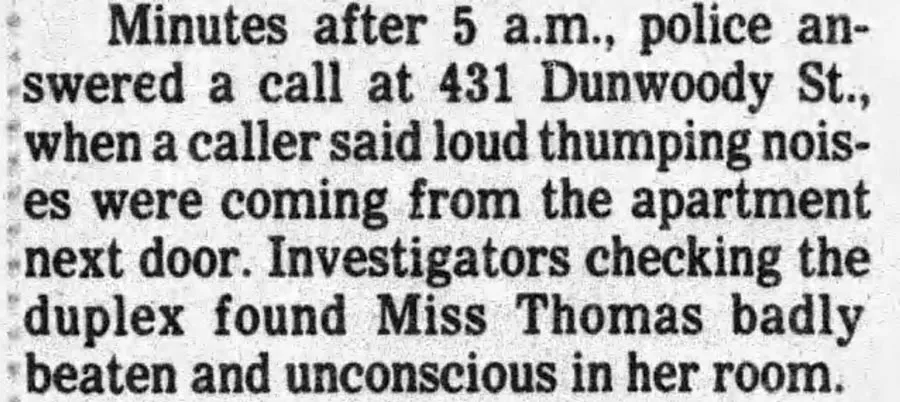 This newspaper clipping was published in the Tallahassee Democrat on January 16th, 1978.
Street View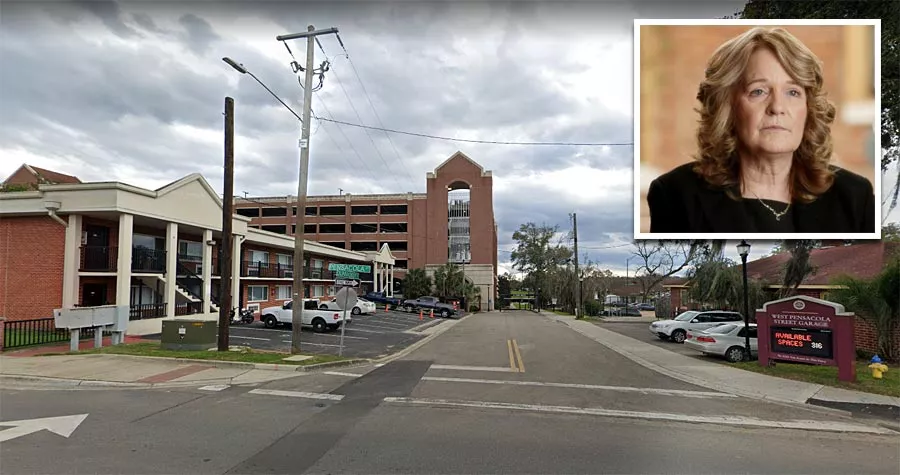 This Google Street View image of Dunwoody Street was taken in February of 2020.
The large parking garage at the end of the street was built in 2012. The condo on the left was constructed in 2007.
Inset is an image of Cheryl Thomas from 2019. That year, she took part in a 20/20 special about Bundy on ABC.
During her interview, she recalled how she woke up in Tallahassee Memorial Hospital a couple of days later. Because she had no recollection of the event, her mother had to break the news to her that she had been attacked.
After recovering from her injuries, she did not return to FSU. Although her dreams of becoming a professional dancer were dashed, Thomas eventually went on to teach ballet.
Cheryl Thomas' house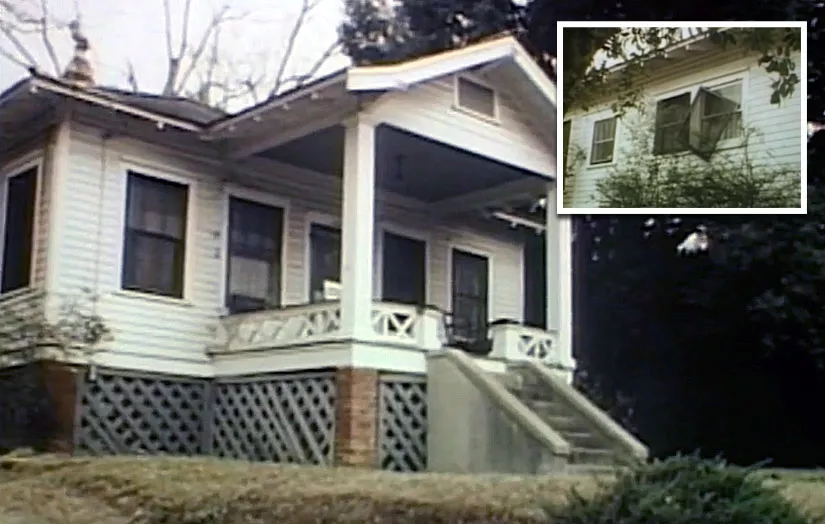 Thomas lived in a house that had been converted into a duplex.
During the conversion, it seems as though the wall between the two units wasn't fully insulated. As a result, both tenants were able to hear each other pretty clearly.
If the wall had been properly insulated, her neighbors might not have heard her whimpering that night. It is also possible that they would have slept through the thumping sounds.
In the top right-hand corner, you can see the window and mosquito screen that Bundy crawled through.
Closest Locations
Other locations that are relatively close to this place. Less than a mile away.
Crime Location in Tallahassee, Florida, United States Roughly one mile away.
Serial Killer House in Tallahassee, Florida, United States Roughly 2 miles away.
Place of Interest in Tallahassee, Florida, United States Roughly 85 miles away.
Crime Location in Live Oak, Florida, United States Roughly 126 miles away.
Crime Location in Lake City, Florida, United States