Hollywood Death Locations
Take your own self-guided tour of some of Los Angeles' most famous celebrity death locations.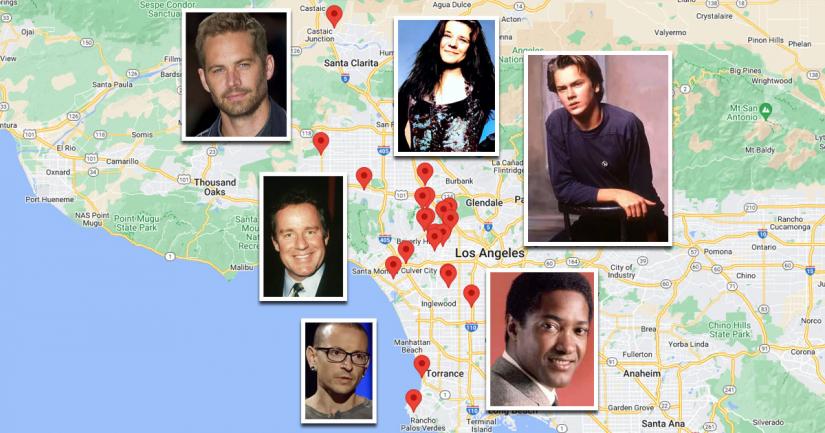 This is a location guide to Hollywood's most infamous celebrity death locations.
These are the places where stars overdosed, committed suicide, died in accidents, or were murdered.
Although many of these addresses are in and around Hollywood, we've also included locations from the wider Los Angeles area.
Each guide contains background information, directions, and a direct link to Google Maps. You can also use our map feature to visualize where each place is.