Stranger Things Locations
Take your own self-guided tour of some of the most iconic filming locations from Stranger Things.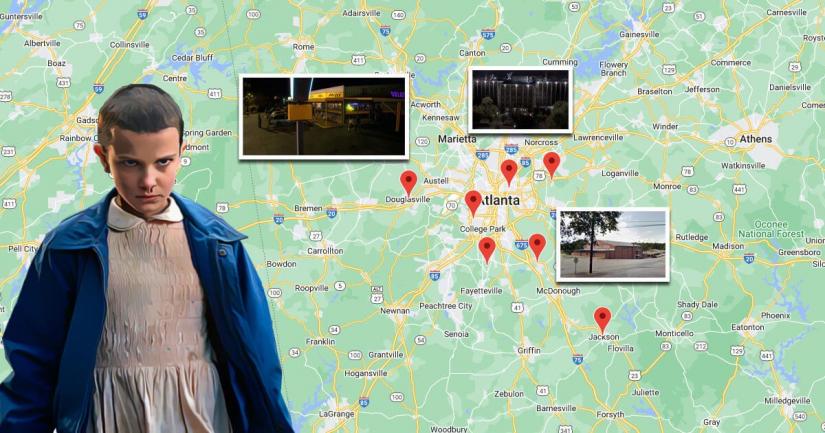 This is a location guide for the sci-fi horror series "Stranger Things", which premiered on Netflix in July 2016.
Although the show is set in a fictional town called Hawkins, Indiana, most of the filming actually took place close to Atlanta, Georgia.
Below, you will find a list of location guides containing addresses, GPS coordinates, background information, and images. You can also use our map feature to visualize where each place is.
Please note that this guide does contain spoilers (especially from the earlier seasons).