Long Island serial killer locations.
A map and location guide to the Long Island serial killer and his victims.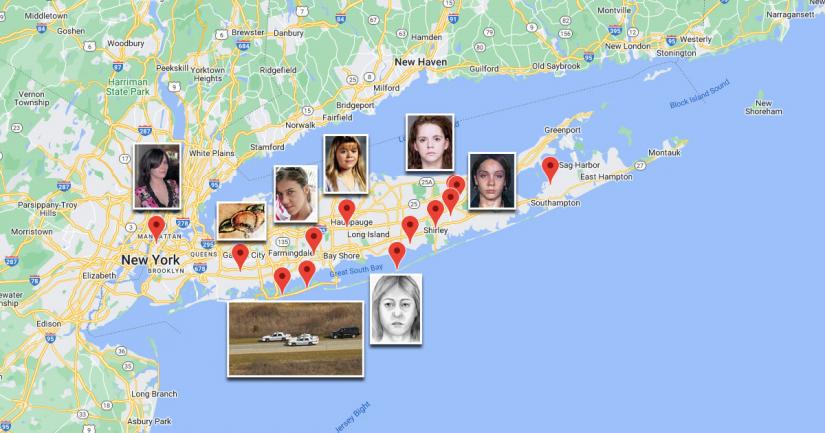 The Long Island Serial Killer (LISK) murdered at least 10 people between 1996 and 2010.
To this day, his identity remains unknown.
Most of his victims were female sex workers. He is also suspected of murdering a young child and an Asian male.
Below, you will find a list of locations that relate to his crimes. These include his dump sites and places where his victims were last seen.
We have also featured a number of places relating to convicted murderer John Bittrolff, as he widely considered to be a strong suspect in the case.
Each entry contains GPS coordinates, Google Maps links, addresses, and important background information. You can also use our map feature to get a better visual understanding of the case.