Melissa Barthelemy's apartment.
Place of Interest in The Bronx, New York, United States.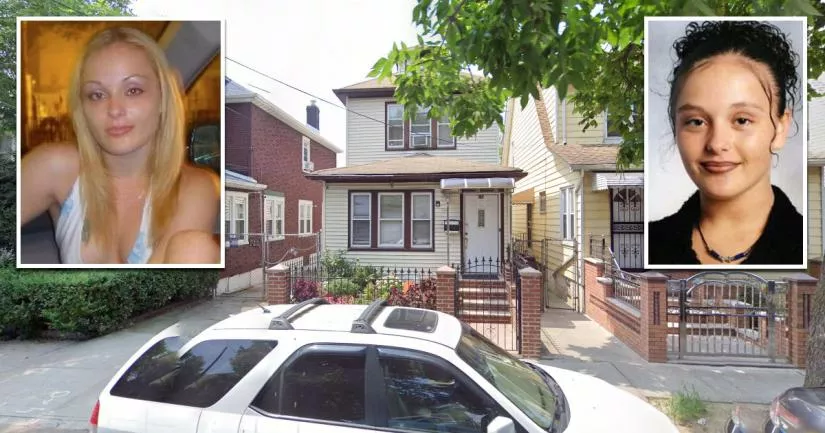 On July 12th, 2009, sex worker Melissa Barthelemy left this house on Underhill Avenue in the Bronx and was never seen again.
Roughly fifteen months later, her remains were found among the bodies of three other sex workers on Gilgo Beach.
Barthelemy is believed to be a victim of the Long Island serial killer (LISK).
That evening, Barthelemy traveled to Manhattan to meet a client. According to her friend, she was planning on returning the next morning.
Sadly, that was the last time that anyone saw her alive.
Investigators believe that the 24-year-old took a cab to Manhattan. At that point, she either traveled to Long Island by herself or she was picked up by LISK and then driven there.
Cellphone records suggest that Melissa was somewhere on the South Shore of Long Island, as her phone pinged cell towers in Freeport, Massapequa, and Lindenhurst.
Notably, these communities are just across the water from where the 24-year-old's skeletal remains were discovered in December of 2010.
After murdering Melissa, the Long Island serial killer used her phone to make a series of short calls to her younger sister Amanda. During these calls, he calmly taunted Amanda in a monotone voice and informed her that her sister was dead. He also stated that he was going to watch her rot.
According to former Suffolk Police Commissioner Richard Dormer, these calls were extremely "descriptive".
The calls continued until a TV station in Buffalo reported on them—a sign that he may have been listening out for any news about his victims.
A subsequent investigation revealed that LISK had made the calls from highly-populated areas such as the Port Authority Bus Terminal and Penn Station in Manhattan.
Although the police attempted to trace his location on four separate occasions, they were thwarted by the short nature of the calls.
Before dialing Amanda's number, the killer made sure that he was hidden among the vast crowds and traffic jams of Midtown Manhattan.
Melissa Barthelemy was the first of the "Gilgo Four" to be found.
On December 11th, 2010, canine police officer John Mallia and his cadaver dog "Blue" were walking along a desolate stretch of road on Gilgo Beach when "Blue" suddenly became focused on a specific section of the thicket.
At the time, Mallia was searching for a missing sex worker called Shannan Gilbert, who had gone missing from a gated community on the eastern side of the island six months earlier.
When Mallia entered the thicket to investigate, he stumbled upon a skeleton that had been wrapped in burlap.
Although he initially believed that he had finally found the remains of Shannan Gilbert, this was not the case.
Shortly afterwards, it emerged that the victim was actually Melissa Barthelemy.
This gruesome find triggered a large-scale search of the area.
At that point, the police found the bodies of three other women: Maureen Brainard-Barnes, Megan Waterman, and Amber Lynn Costello.
All of the victims were sex workers who had gone missing between 2007 and 2010. Their killer had seemingly picked them up, murdered them, wrapped them in burlap and then deposited their remains among the thick brambles and branches beside Ocean Parkway.
Where did Melissa Barthelemy live?
Below, you will find the address and the GPS coordinates for this location.
GPS Coordinates.
The GPS coordinates for the house are as follows.
Latitude: 40.829722
Longitude: -73.862212
Map.
Open 40.829722, -73.862212 in Google Maps to view directions on how to get there.
Address.
The full address for this location is:
1149 Underhill Avenue
The Bronx
New York
NY 10472
United States
Directions.
Underhill Avenue sits to the east of White Plains Road in the Soundview neighborhood of the Bronx.
Private property warning.
This is a private property. It is not a public place. Therefore, you should be respectful and not step foot on the property without permission.
Photos.
Photos of the house and other related images.
---
1149 Underhill Avenue.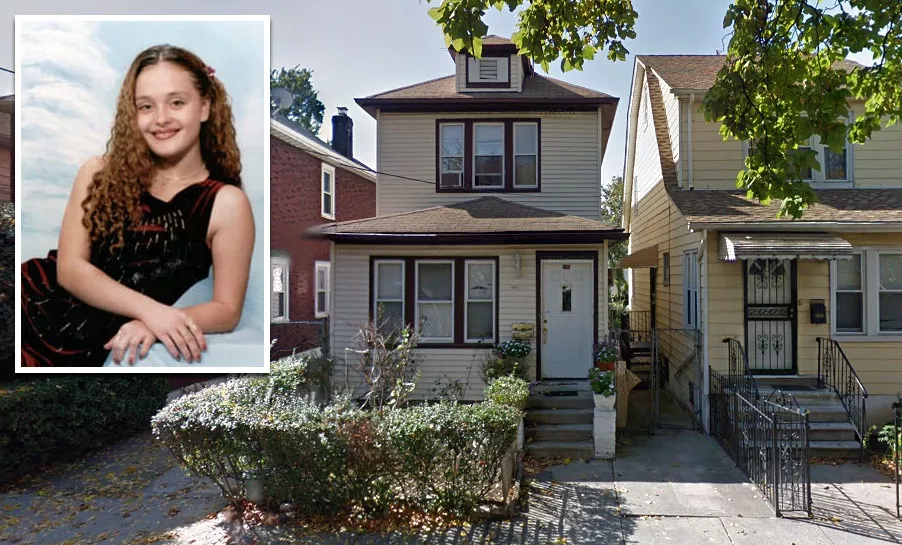 Melissa Barthelemy lived in a basement apartment at 1149 Underhill Avenue. She was last seen sitting on the curb outside of this house on July 12th, 2009.
That day, Melissa was planning on meeting an unidentified client for an out-call.
The police believe that she took a taxi into Manhattan before eventually travelling to Long Island.
The 24-year-old grew up in the Kensington neighborhood of Buffalo, New York. In 2006, she moved to New York City after a pimp called Johnny "Blaze" Terry reportedly offered her a job "cutting hair".
It was around this time that she started "turning tricks" around Times Square.
By 2009, she had started to advertise her services almost exclusively on websites such as Craigslist, charging $1,000 for an overnight stay. During this period, she frequently met with clients in bars and hotels on the West Side of Manhattan.
At some point in July of 2009, it seems as though the Long Island serial killer happened across one of her online profiles and decided to contact her.
He did this using an untraceable burner phone.
After agreeing to pay for an out-call, LISK either picked her up in Manhattan or lured her out to a designated location on Long Island.
Barthelemy's phone was active in Freeport, Massapequa and Lindenhurst.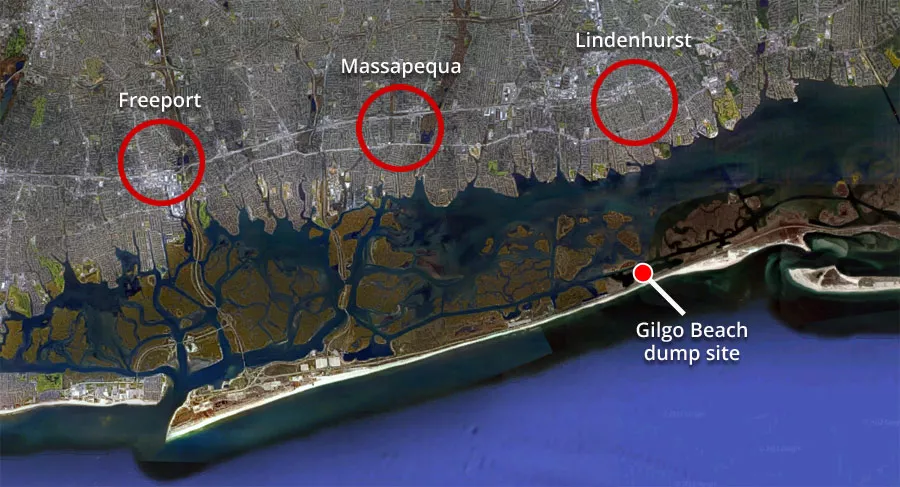 According to the police, Melissa Barthelemy's phone was "active" in Freeport, Massapequa, and Lindenhurst. This suggests that she was somewhere on the South Shore of Long Island shortly before her death.
Although the motels in those areas were all investigated, no trace of the missing 24-year-old was ever found.
The Port Authority.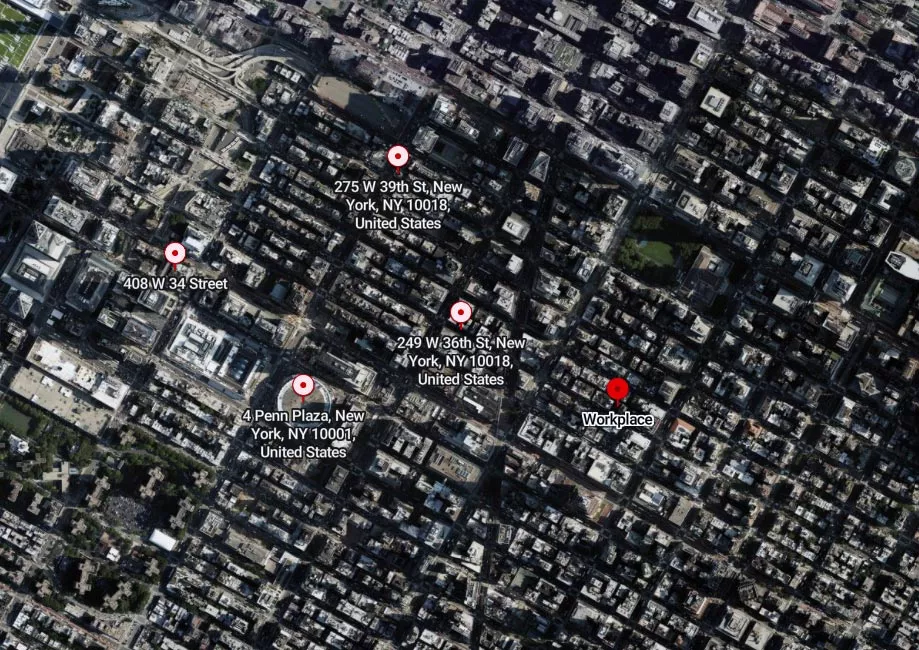 LISK used Melissa's phone to make several "descriptive" calls to her younger sister, Amanda.
The fact that he went through great efforts to psychologically torture the teenage sister of one of his victims suggests that he is a sadist who derives pleasure from such activities. This theory is backed up by comments from LE officials, who said that he "spent time" with his victims and possibly tortured them.
The calls in question were all made from areas near the Port Authority on 8th Avenue and Penn Station on 7th Avenue.
It is likely that he chose these areas because they are awash with people and traffic.
Coordinates: 40.757071, -73.990368
Gilgo Beach.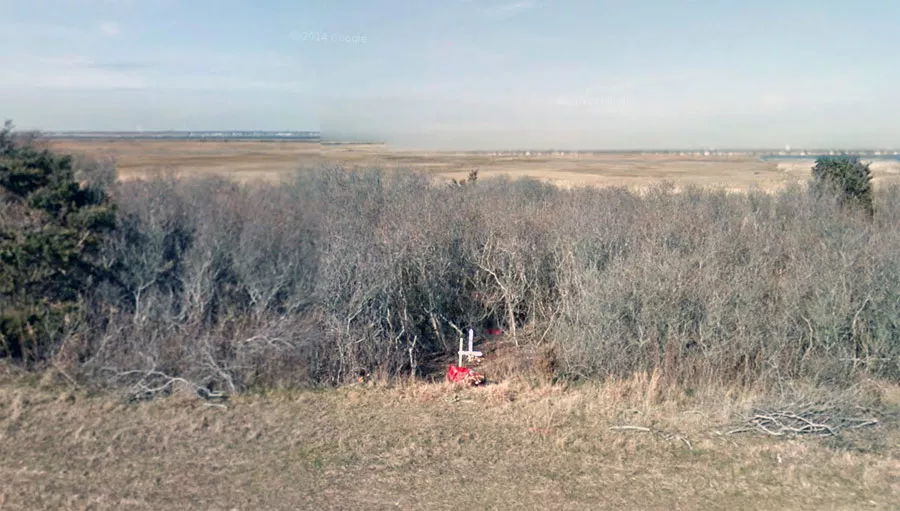 On December 11th, 2010, Melissa's skeletal remains were discovered at this section of the roadside beside Ocean Parkway in Gilgo Beach.
Coordinates: 40.624325, -73.376547
Closest locations.
Other locations that are relatively close to this place. Roughly 2 miles away.
Crime Location in The Bronx, New York, United States Roughly 5 miles away.
Crime Location in Harlem, New York, United States Roughly 9 miles away.
Crime Location in Manhattan, New York, United States Roughly 9 miles away.
Crime Location in Manhattan, New York, United States Roughly 9 miles away.
Crime Location in Queens, New York, United States