David Berkowitz's childhood home
Serial Killer House in The Bronx, New York, United States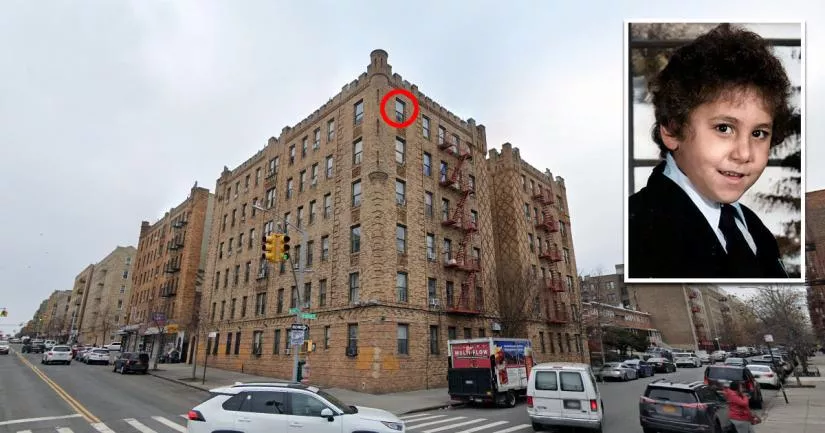 This is David Berkowitz's childhood home.
It is situated at 1105 Stratford Avenue in the Bronx, New York.
The serial killer, who murdered six people between 1976 and 1976, grew up on the top floor with his adoptive parents, Pearl and Nathan Berkowitz.
According to Berkowitz, his bedroom window (circled in red) faced the street corner, giving him an expansive view of his neighborhood, the Bronx, and the shoreline of Queens.
In one of his prison letters, the "Son of Sam" reminisced about how he spent a great deal of time in his childhood bedroom, gazing out at the city landscape around him.
He also recalled how he would sometimes poke his head out the window so that he could look towards the south and watch traffic moving along the busy Bruckner Expressway.
Berkowitz was born Richard David Falco on June 1st, 1953. However, his biological mother, Elizabeth "Betty" Broder, quickly put him up for adoption.
His birth was the result of an extramarital affair between his single mother and a married businessman named Joseph Klineman. The surname Falco originated from Broder's estranged husband, who had left her for another woman 13 years prior.
Klineman, who denied being Richard's father, reportedly forced Broder to give him up for adoption.
A few days after his birth, "Baby Richard" was adopted by Pearl and Nathan Berkowitz, who were a middle-aged Jewish couple that owned a hardware store in the Bronx.
From that point on, he became officially known as David Berkowitz.
Growing up, Berkowitz was somewhat troubled, as he seemed to have a desire to steal things and start fires. He also reportedly poisoned his parents' parakeet because he felt jealous of how much attention it was receiving.
His personal issues worsened after his adoptive mother, Pearl, died from breast cancer when he was 14 years old. Pearl's death came as a huge shock to the teenager, as her illness had been kept a secret from him.
Notably, Berkowitz struggled to establish relationships with members of the opposite sex.
His first sexual encounter was with a sex worker, which occurred during a three-year stint in the US Army.
After leaving the army, he felt hopeless and directionless, as he had no job, no place of his own, no relationship, and no solid plans for the future. These personal issues were compounded when he managed to track down his biological mother and learned about the circumstances surrounding his birth.
As a child, he had been told that his mother died during childbirth—a tragedy that he personally blamed himself for. However, he was now having to face the unfathomable truth that he had simply been unwanted.
When Berkowitz finally met his birth mother, he was hoping that she would take him in and make him feel like family. Although she did not reject him outright, she did make it obvious that she wanted to keep him at arm's length.
He was further hurt by the revelation that he had an older half-sister, who had not been put up for adoption.
By the time Berkowitz reached his mid-twenties, it seems as though he had become consumed by his bitterness toward women and the world in general. At that point, he began to "exact revenge" on society by lighting a series of 1,400 fires, all of which he meticulously cataloged in a notebook.
However, burning things wasn't enough, and his destructive behavior soon escalated.
Although Berkowitz initially claimed that a demonic dog had instructed him to kill people, he later admitted that this was just a lie that he had concocted for his insanity defense.
In reality, his murders were the result of a bitter revenge fantasy that had been snowballing inside his head for a very long time.
This is evidenced by the fact that he stabbed his first victim roughly one month before he moved to Yonkers and met the supposed "demon dog".
David Berkowitz's childhood home location
Below, you will find the address and the GPS coordinates for this location.
GPS coordinates
The latitude and longitude coordinates for the apartment building are:
40.826676, -73.875164
Map
To view directions on how to get there, you can use the Google Maps shortcut below:
Address
The full address for this location is:
1105 Stratford Avenue
The Bronx
New York
NY 10472
United States
Directions
Berkowitz grew up in the Soundview neighborhood of the Bronx. The apartment building sits on the northwest corner of Watson Avenue and Stratford Avenue, less than 1,000 feet north of the Bruckner Expressway.
Private Property Warning
This is a private property. It is not a public place. Therefore, you should be respectful and not step foot on the property without permission.
Photos
Photos of the apartment building and other related images.
---
1105 Stratford Avenue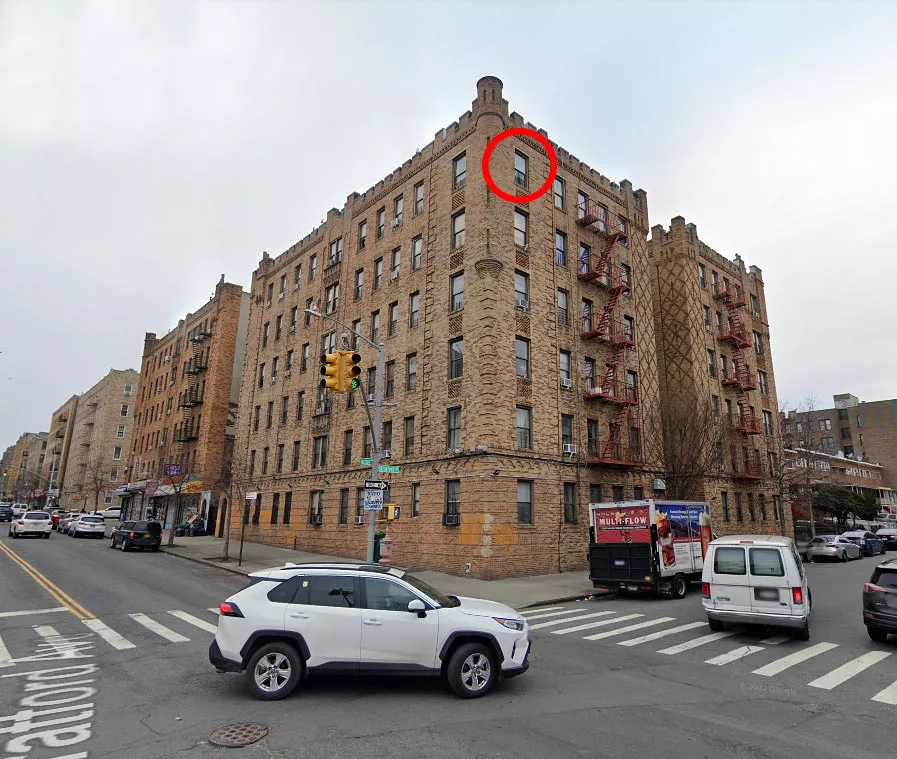 This Google Street View image of 1105 Stratford Avenue was captured in February of 2022.
According to Berkowitz's prison journal, his childhood bedroom was on the top floor, at the corner of the eastern side of the building.
In one of his entries, he recalled how he had to stick his head out the window and look right to see the Bruckner Expressway.
Pearl and Nathan Berkowitz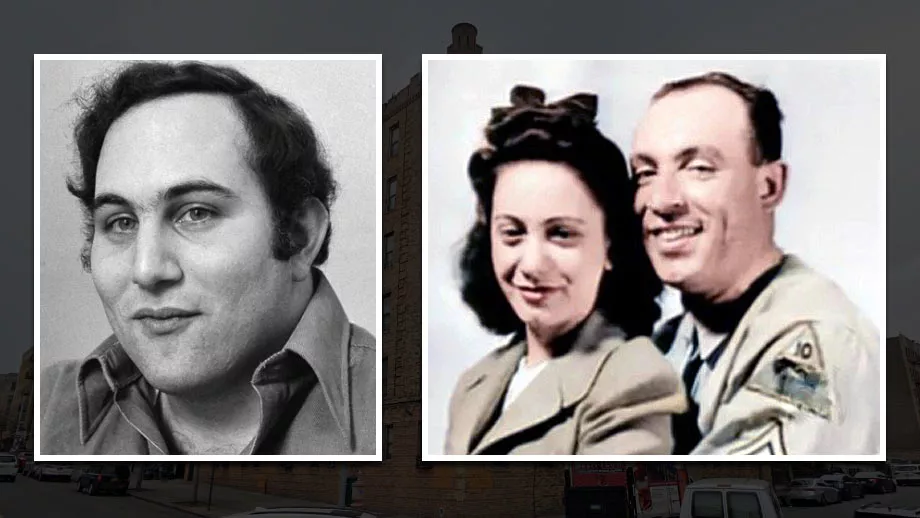 David Berkowitz was adopted by a childless Jewish couple named Pearl and Nathan Berkowitz (pictured right).
The family lived in a three-bedroom apartment on the sixth floor.
Berkowitz was reportedly overprotective of Pearl and would sometimes pretend to be sick just so he could stay home from school and spend time with her.
Their relationship was described as "intense." In his prison journal, he admitted that he wasn't the best son.
Pearl's untimely death came as a huge shock to him, as he was never told about her cancer diagnosis.
According to Berkowitz, she had been the "stabilizer" in his life.
Following his mother's death, his adoptive father, Nathan, began seeing another woman. At that point, they moved to an apartment building in Co-Op City.
However, Berkowitz didn't like his father's second wife. Consequently, he soon decided to move out and find a place of his own.
Closest Locations
Other locations that are relatively close to this place. Roughly one mile away.
Place of Interest in The Bronx, New York, United States Roughly 3 miles away.
Crime Location in The Bronx, New York, United States Roughly 3 miles away.
Crime Location in The Bronx, New York, United States Roughly 3 miles away.
Filming Location in The Bronx, New York, United States Roughly 4 miles away.
Crime Location in Harlem, New York, United States