The street where David Berkowitz shot Donna Lauria
Crime Scene Location
2860 Buhre Avenue, The Bronx, NY 10461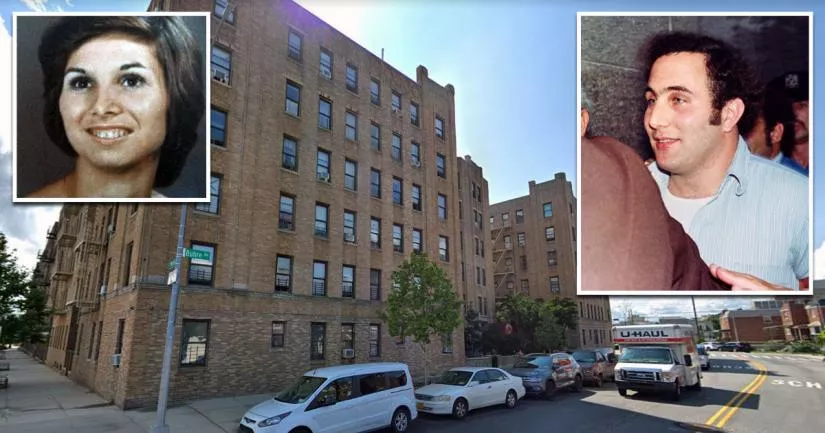 This is the location where the Son of Sam, David Berkowitz, shot Donna Lauria and Jody Valenti.
It is situated at 2860 Buhre Avenue in the Bronx, New York.
At around 12.30 a.m. on July 29th, 1976, the two women parked outside Lauria's apartment. At the time, they had just returned from Peachtree's in New Rochelle, which was a disco that they frequented every Wednesday night.
While the two girls were chatting in the car, Lauria's parents, Mike and Rose, arrived home from an evening out together.
After making small talk with the two girls, Mike told his daughter that he was going upstairs to get their family dog. That way, they could take him for a walk around the block after Valenti had gone home.
When Mike entered the apartment building, Lauria said goodbye to her friend. However, as she was turning to exit the vehicle, she noticed that an unidentified man was approaching them with a paper bag in his hand.
The man in question was David Berkowitz.
Before they could react, Berkowitz pulled a .44 caliber revolver out of his bag, crouched down, and fired four shots at the girls. Then, without saying a word, he ran off into the night.
Valenti was struck in the thigh and survived the attack. Lauria wasn't as lucky, as the bullet struck her in the temple, killing her instantly.
After hearing the gunshots from his living room, Mike rushed downstairs and found his daughter lying dead on the street with blood pouring from her head.
Following the attack, Valenti was unable to identify the shooter. Nor could she think of any reason why someone would want to target them. In her mind, it didn't make any sense, as the pair didn't have any enemies.
From what she could remember, their assailant was a man in his 30s who was wearing a blue-striped shirt. However, the description of his age was inaccurate, as Berkowitz was actually 23 years old at the time.
Because Buhre Avenue was an Italian-American neighborhood, the police initially believed that it may have been a mob hit. However, that theory was soon discarded.
Lauria was Berkowitz's first known murder victim. At the time, investigators had no idea that this was just the start of a series of killings that would terrorize New York for the next twelve months.

Further information is available in the "Photos" section below.
Donna Lauria crime scene location
Below, you will find the address and the GPS coordinates for this location.
Address
2860 Buhre Avenue, The Bronx, New York, NY 10461, USA
Map
To view directions on how to get there, you can use the Google Maps shortcut below:
GPS coordinates
The latitude and longitude coordinates for the apartment are:
40.847236, -73.833677
Directions
The street where Lauria was shot is situated on the eastern side of the Bronx, in an area called Pelham Bay. It sits between Mayflower Avenue and Pilgrim Avenue, to the north of Westchester Avenue.
Details about the general area
Pelham Bay is a middle-class neighborhood in the Bronx. It has had a large Italian American population for decades.
Photos
Photos of the apartment and other related images.
---
Buhre Avenue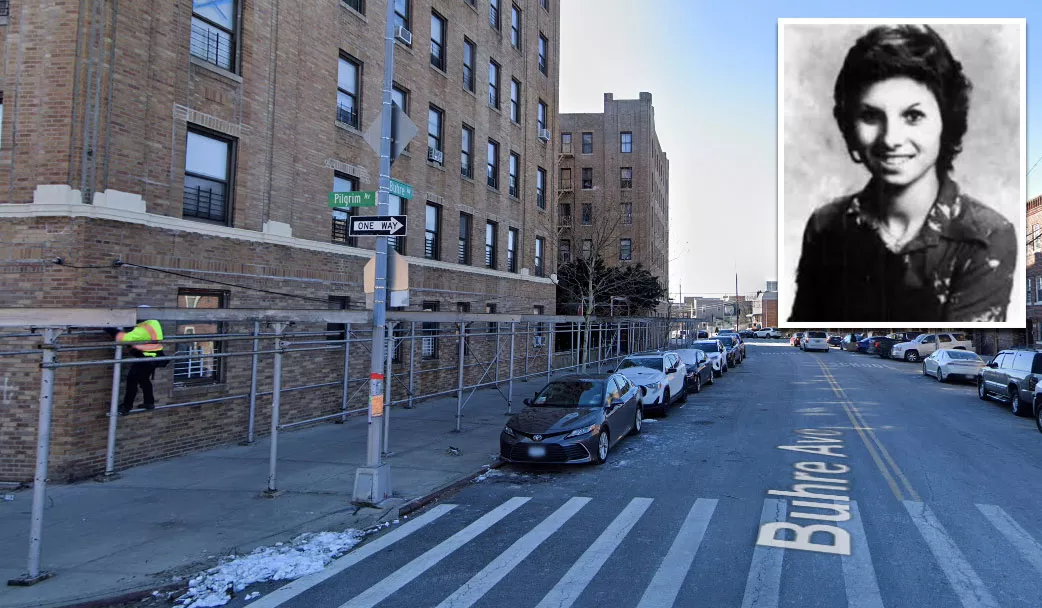 Berkowitz crept up on Lauria and Valenti while they were sitting in a car on Buhre Avenue. Then, without saying a word, he pulled out his revolver and opened fire on them.
Because this was his first shooting, the police believed that it was either a mob hit gone wrong or another random act of violence in the city.
New York City had such a high rate of crime during the 1970s that the murder didn't receive a lot of media attention.
Mike Lauria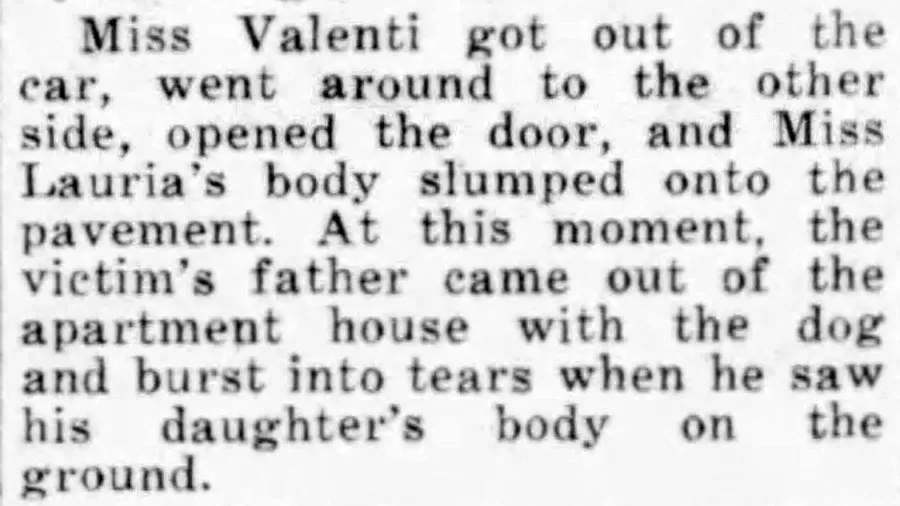 Although Mike heard the gunshots from his living room, he initially believed that a car had backfired. It wasn't until he left the apartment complex that he realized his daughter had been shot.
Jody Valenti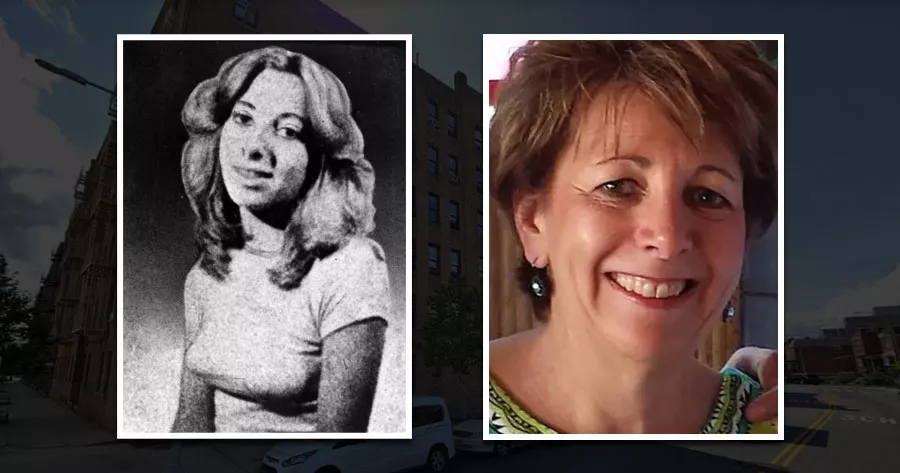 Although Jody Valenti survived the shooting, it left her with PTSD.
For more than half a decade, she refused to get into a car at night. She was also petrified of loud noises.
In Berkowitz's confession, he said that he was driving around looking for a victim when he noticed the two girls sitting in the car on Buhre Avenue. After selecting them as a target, he parked around the corner and then walked back to their vehicle with his revolver.
Shooting location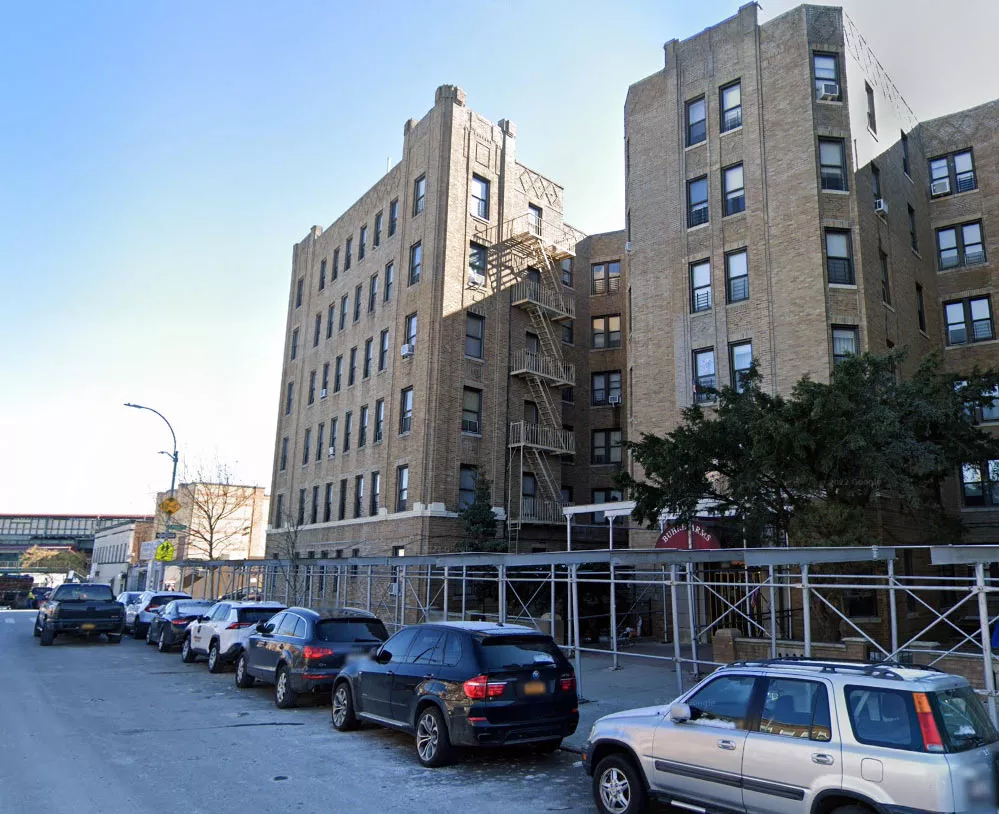 This Google Street View was captured in February 2022.
Closest Locations
Other locations that are relatively close to this address: Less than a mile away.
Crime Location in The Bronx, New York Roughly 3 miles away.
Serial Killer House in The Bronx, New York Roughly 3 miles away.
Crime Location in The Bronx, New York