The location where Alexander Esau and Valentina Suriani were murdered
Crime Scene Location in The Bronx, New York, United States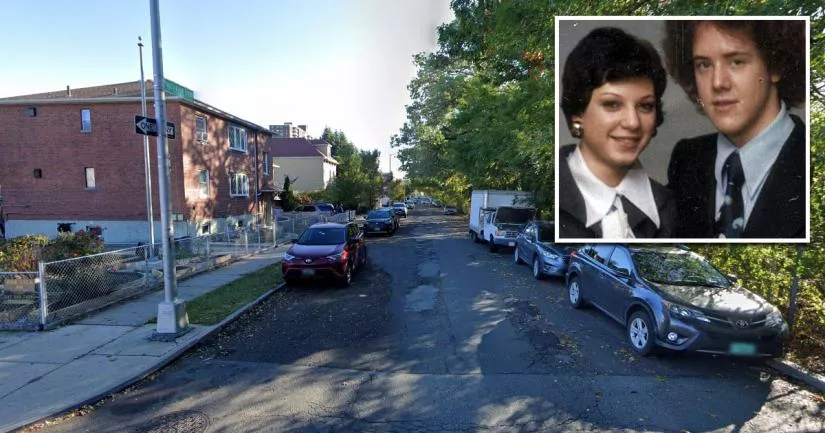 This is the location where David Berkowitz shot Alexander Esau and Valentina Suriani.
It is situated outside 1878 Hutchinson River Parkway in the Bronx, New York.
At around 3 a.m. on April 16th, 1977, Esau (20) and Suriani (18) were sitting in a Mercury Montego on this service road when Berkowitz walked up to the driver's side window and opened fire with his revolver.
Suriani was shot twice in the head and died almost instantly. Esau suffered a critical head injury and succumbed to his wounds two hours later at Jacobi Hospital.
The shots were heard by a neighbor, who immediately called the police.
Notably, this shooting took place just two blocks from where Donna Lauria had been killed eight months previously.
By this stage, the media was aware that someone was randomly targeting young couples in the Bronx and Queens. Some newspapers had started referring to him as a "sniper", while others nicknamed him "the .44 caliber killer".
In less than a year, Lauria, Christine Freund, and Virginia Voskerichain had all been shot dead by a .44 caliber revolver. Others, such as Joanne Lomino and Donna DeMasi, had also been wounded in similar ambush attacks.
Now, yet another couple had been senselessly gunned down in cold blood with the exact same weapon.
The Esau-Suriani shooting was significant, as it was the first time that Berkowitz communicated with the police.
At the crime scene, detectives discovered a four-page letter that the killer had handwritten in block capitals. In the rambling, poorly-spelled letter, Berkowitz identified himself as the Son of Sam and promised to continue his "work" until he was killed.
Although the NYPD initially withheld the letter from the media, tabloid newspapers used their inside sources to glean information about some of its contents.
From that point on, they began referring to the killer by his self-given moniker, the Son of Sam.

Further information is available in the "Photos" section below.
Alexander Esau and Valentina Suriani crime scene
Below, you will find the address and the GPS coordinates for this location.
GPS coordinates
The latitude and longitude coordinates for the street are:
40.849387, -73.835827
Map
To view directions on how to get there, you can use the Google Maps shortcut below:
Address
The full address for this location is:
1878 Hutchinson River Parkway
The Bronx
New York
NY 10461
United States
Directions
The shooting took place a few feet away from the corner of Hutchinson River Parkway and St. Theresa Avenue.
Details about the general area
It is situated in the Pelham Bay neighborhood of the Bronx.
Photos
Photos of the street and other related images.
---
Hutchinson River Parkway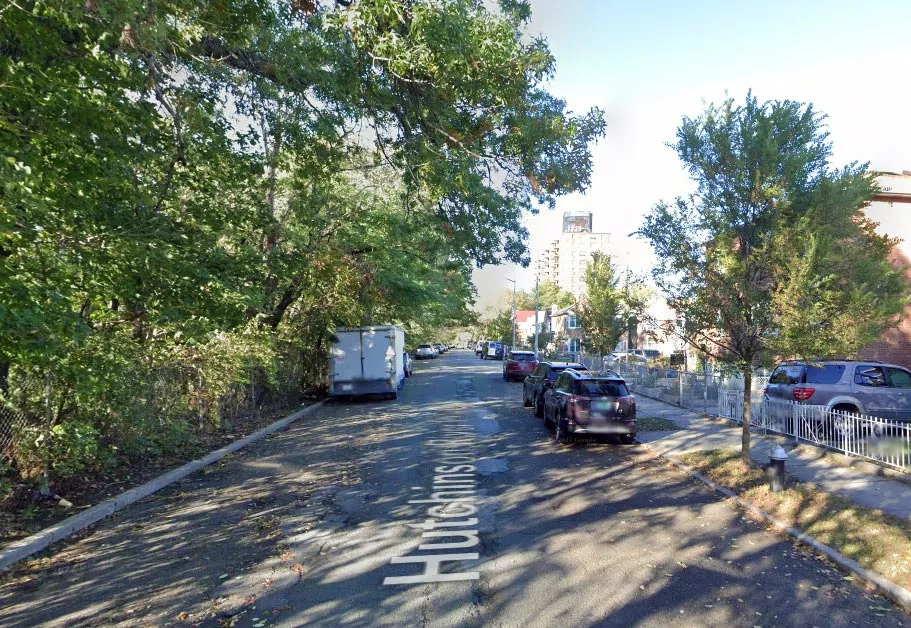 This Google Street View image of the Hutchinson River Parkway service road was captured in October of 2019.
At the time of the shooting, the couple were sitting in a Mercury Montego, which was owned by Esau's brother. They were parked just a couple of feet away from Suriani's apartment building at 1950 Hutchinson River Parkway.
Esau and Suriani had been dating for three years. On the evening before the incident, they had gone to see a movie together. They were supposed to arrive home by 3 a.m., which was when the double homicide took place.
During the 1970s, this narrow, tree-covered road had a reputation for being a lover's lane.
Notably, Berkowitz specifically targeted such places whenever he was trolling for a new victim.
Unfortunately, this means that the young couple were simply in the wrong place at the wrong time.
The shooting terrified the tightly knit Italian-American neighborhood so much that residents stopped sitting on their stoops, even during hot weather. Parents also forbade their children from meeting each other outside.
Shooting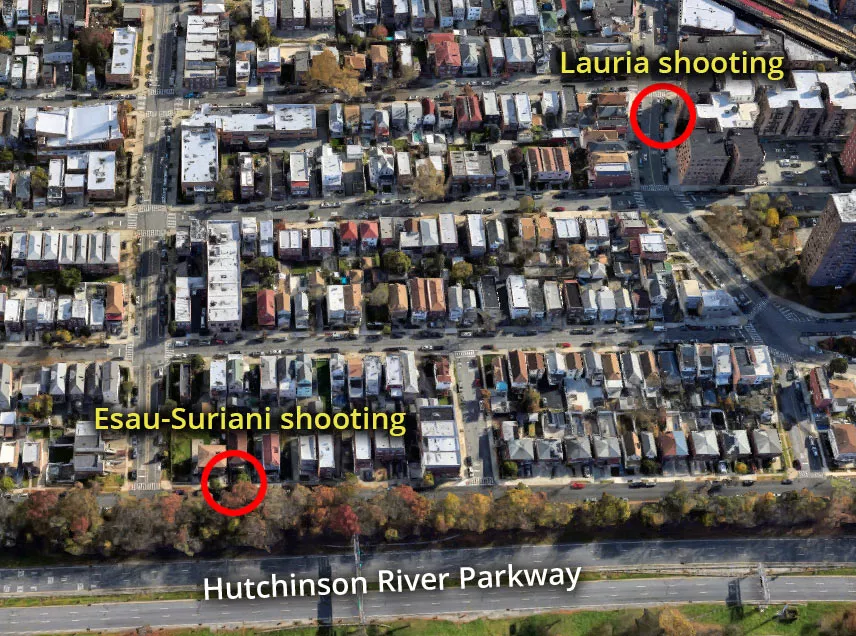 Image source: Google Maps
This is a west-facing aerial image of Pelham Bay.
As you can see, the Esau-Suriani shooting took place a few blocks away from where Berkowitz had killed Donna Lauria eight months earlier.
Valentina Suriani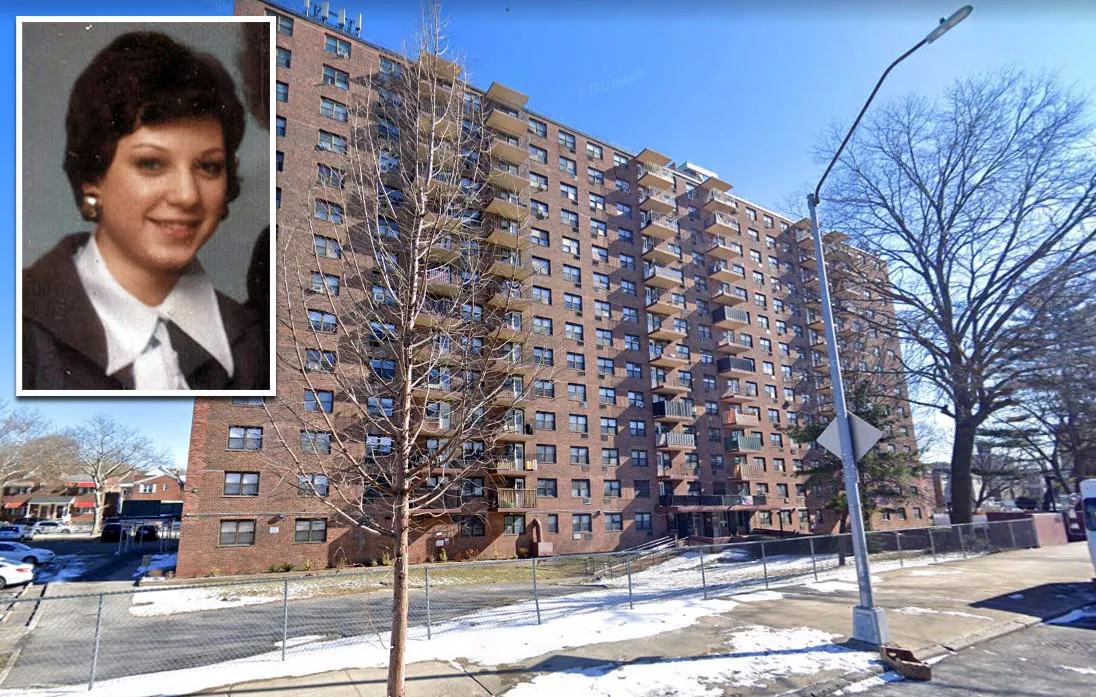 Valentina Suriani was an 18-year-old student who lived on the 12th floor of this apartment building at 1950 Hutchinson River Parkway.
She and her family had moved to Pelham Bay five years prior.
The shooting took place roughly 200 yards (185 meters) south of this location.
At the time of her death, she was studying acting at Lehman College.
Locals described Suriani as a quiet and friendly girl who mostly hung around with kids from her old neighborhood.
Alexander Esau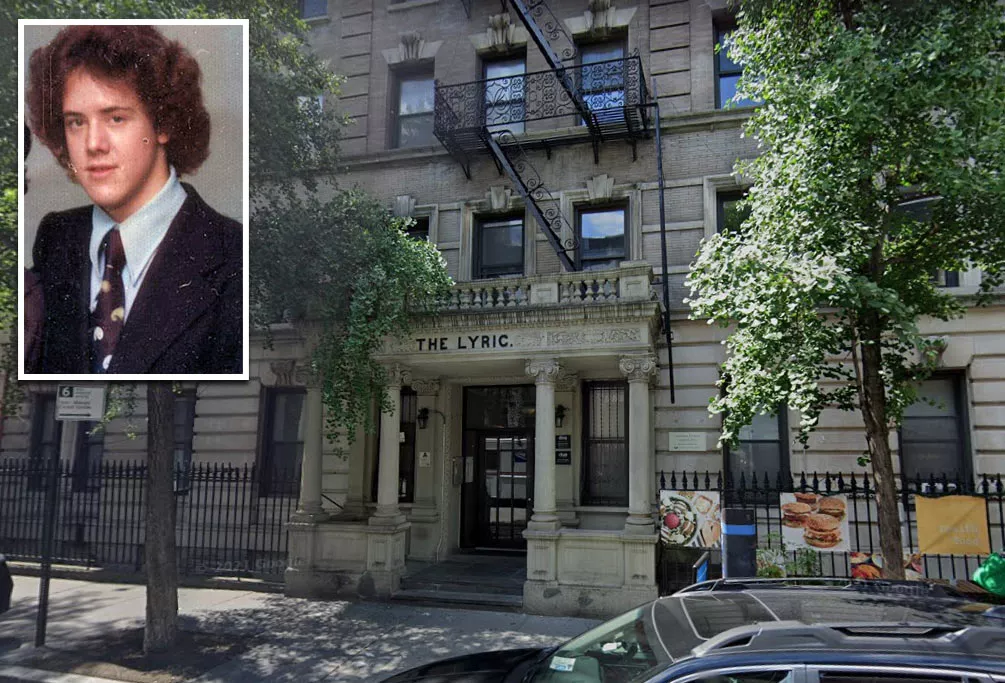 Alexander Esau was a 20-year-old tow-truck operator who had started dating Suriani three years prior.
He had graduated from Brooklyn Technical High School after studying architecture.
At the time of his death, he was living with his father, Rudolf, at 352 West 46th Street in the Hell's Kitchen neighborhood of Manhattan.
Rudolf passed away in 1990.
The father and son are buried together at Fairview Memorial Park and Mausoleum in New Jersey.
Son of Sam letter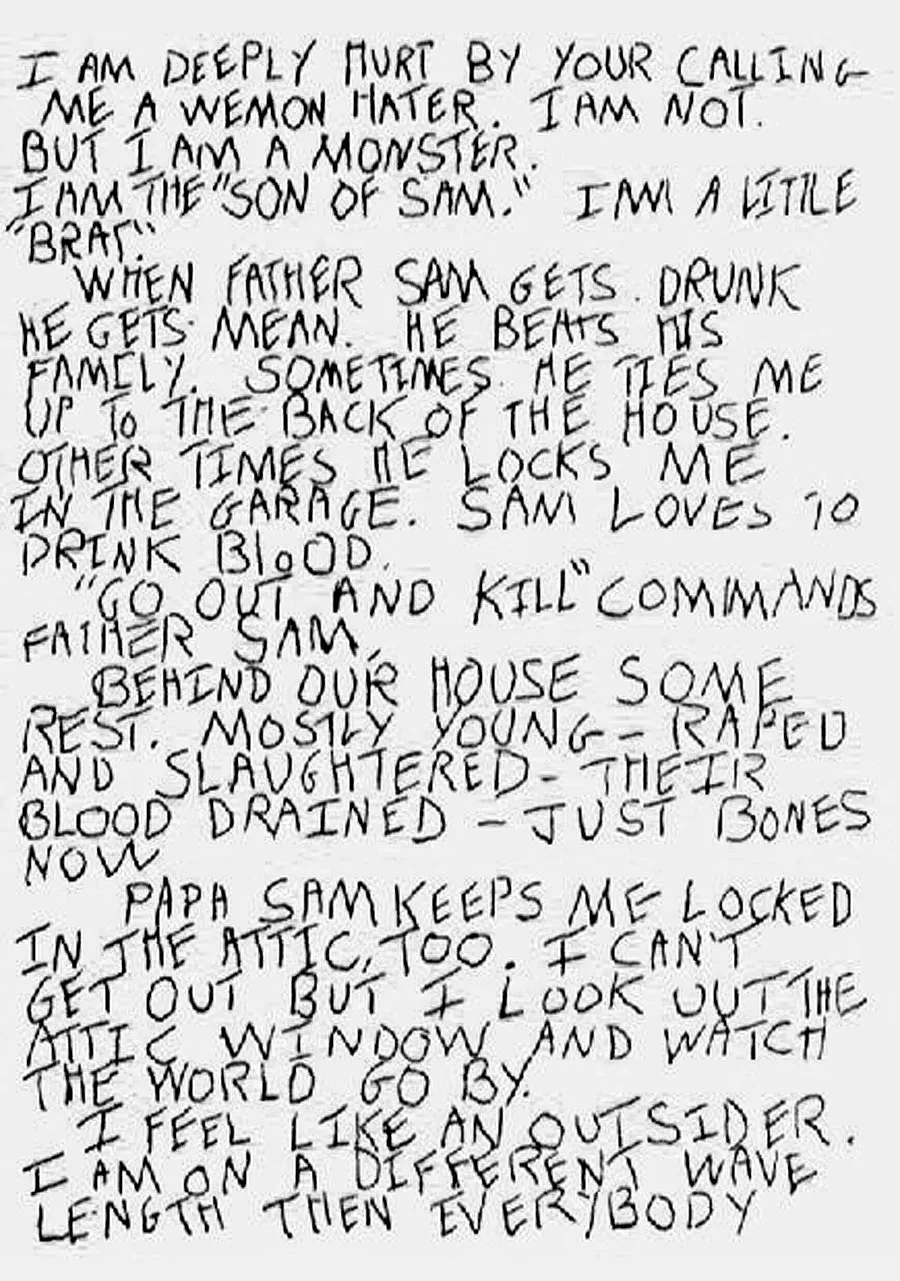 When the police arrived at the crime scene, they discovered a white envelope in the middle of the road.
Inside, there was a rambling, four-page letter that Berkowitz had addressed to NYPD Captain Joseph Borrelli.
Although most of the letter was nonsense, it did show the police that the killer was paying close attention to the news coverage about his crimes.
Closest Locations
Other locations that are relatively close to this address: Less than a mile away.
Crime Location in The Bronx, New York, United States Roughly 2 miles away.
Place of Interest in The Bronx, New York, United States Roughly 2 miles away.
Serial Killer House in The Bronx, New York, United States Roughly 3 miles away.
Crime Location in The Bronx, New York, United States Roughly 3 miles away.
Serial Killer House in The Bronx, New York, United States