The location where Christine Freund was murdered
Crime Scene Location in Queens, New York, United States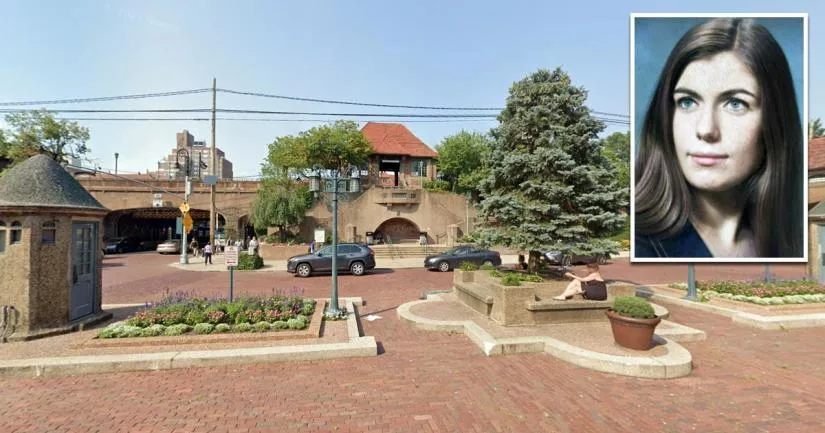 This is the location where the Son of Sam, David Berkowitz, shot and killed Christine Freund.
It is situated at Station Square in Queens, New York.
On the evening of January 30th, 1977, Freund (26) and her boyfriend, Johnny Diel (30), went to see the film "Rocky" at a movie theater in Forest Hills. Afterwards, they had food and drinks at a nearby cafe.
At around 11.30 p.m., they walked back to Diel's Pontiac Firebird, which was parked across from the Forest Hills Inn.
That night was bitterly cold, as temperatures had dipped well below freezing. To warm his engine up, Diel revved it a few times and then let it run idle for a while.
While the couple were sitting in the car, Berkowitz suddenly walked up to the passenger side window and opened fire with his .44 caliber revolver.
Freund was hit twice and slumped over to her side. Diel miraculously survived the attack with only superficial wounds.
Following the shooting, Diel grabbed his girlfriend and repeatedly shouted her name. When she failed to respond, he jumped out of his car and began screaming for help. However, there was nobody around.
Shocked and desperate for help, he jumped back into the Pontiac and proceeded to drive about 100 feet west, towards the busy intersection between Continental Avenue and Burns Street. By doing this, he was able to stop traffic and draw attention to himself.
This plan worked, as the police arrived at the scene a few minutes later.
Freund was rushed to St. John's Hospital. Sadly, she never regained consciousness and died from her wounds four hours later.
The Station Square shooting confirmed that a disturbing pattern was beginning to emerge. In just six months, an unidentified gunman had carried out four seemingly random ambush attacks on women.
Two women, Donna Lauria and Christine Freund, were now dead, while another victim, Joanne Lomino, had been left paralyzed from her injuries.
Carl Denaro and Rosemary Keenan had also been lucky to escape with their lives after an unidentified shooter opened fire on their car in Flushing.
The short distance between the locations, the victim profiles, the caliber of the weapon, and the motiveless nature of the crimes all indicated that a gunman was targeting unsuspecting people in the Bronx and Queens.

Further information is available in the "Photos" section below.
Christine Freund crime scene location
Below, you will find the address and the GPS coordinates for this location.
GPS coordinates
The latitude and longitude coordinates for the square are:
40.719320, -73.844930
Map
To view directions on how to get there, you can use the Google Maps shortcut below:
Address
The full address for this location is:
Station Square
Queens
New York
NY 11375
United States
Directions
It is situated about 235 yards (215 meters) south of the intersection between Queens Boulevard and Continental Avenue. The shooting took place near the Forest Hills LIRR station.
Details about the general area
Station Square is situated in the Forest Hills neighborhood of Queens, New York.
Photos
Photos of the square and other related images.
---
Station Square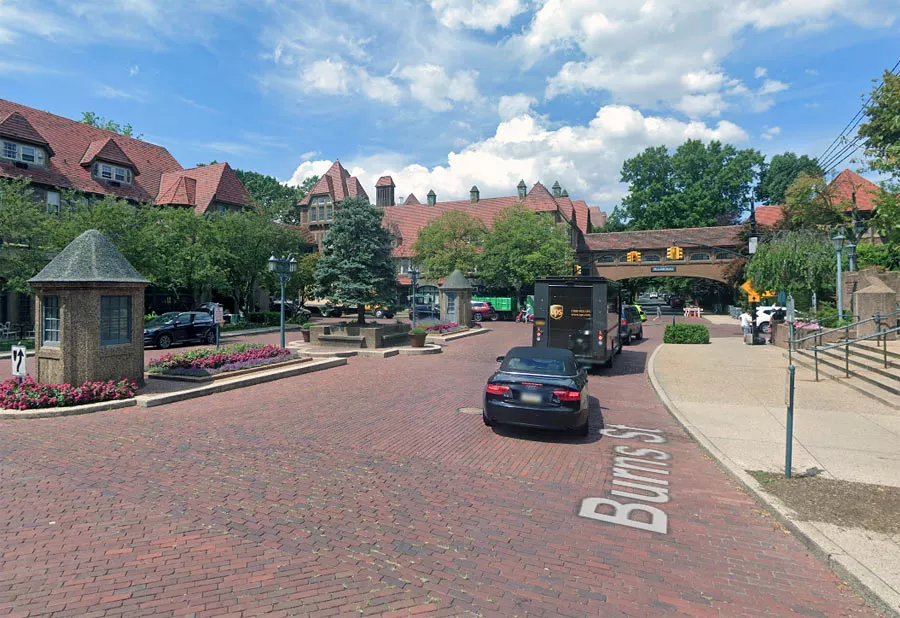 Image source: Google Maps
This Google Street View image was captured in August of 2022.
Freund and Diel were parked in Station Square, just a couple of feet away from the steps leading up to the Long Island Rail Road (LIRR) station.
A number of sources state that the shooting occurred on Continental Avenue. However, this seems to be a mistake.
It is likely that they have confused the shooting location with the nearby intersection that Diel drove to while he was looking for help.
Diel stopped his Pontiac Firebird at the intersection between Continental Avenue and Burns Street. Consequently, most of the photographs and video footage were taken at that location.
Continental Avenue and Burns Street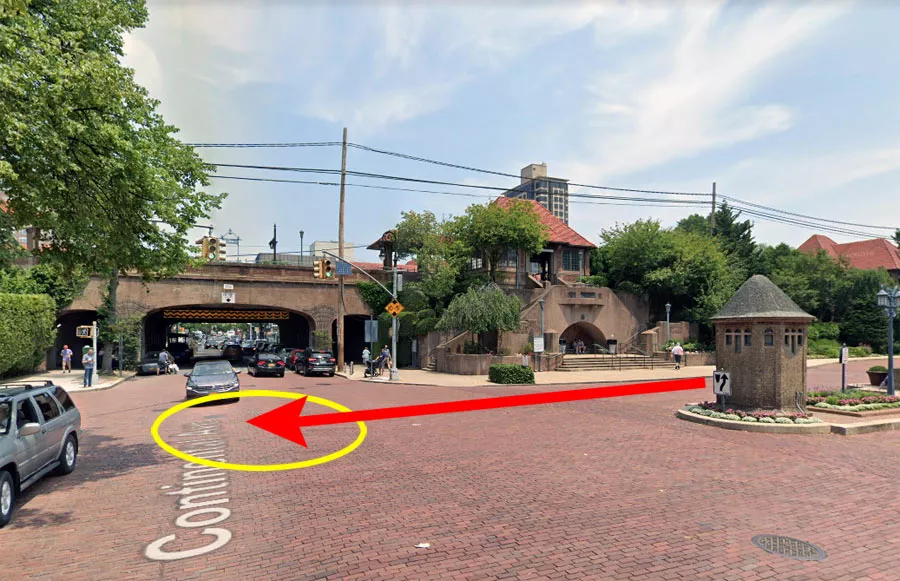 Following the shooting, Diel drove about 100 feet west, towards the busy intersection between Continental Avenue and Burns Street.
Once there, he stopped his car and blocked oncoming traffic.
John Diel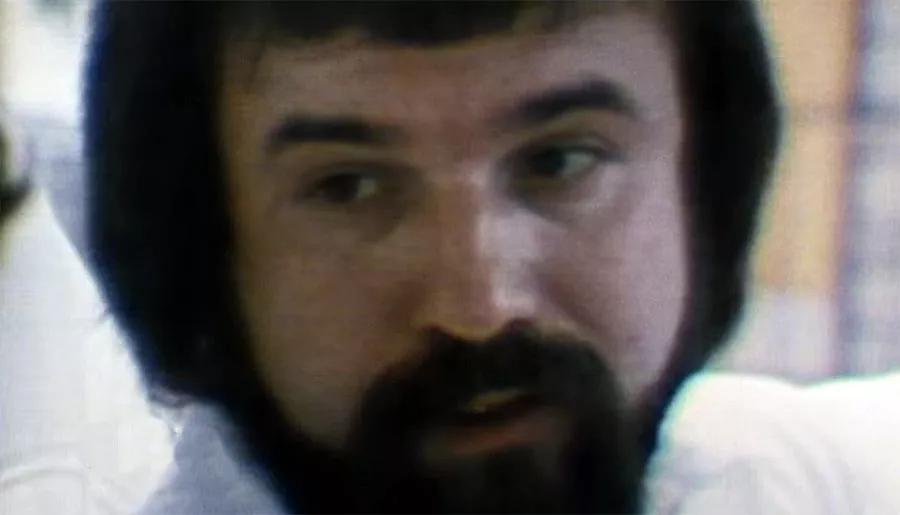 Diel described the shooting to reporters:
"An explosion came, like, y'know... and at the same second I heard it, I turned, and Chris fell towards me with her head. I grabbed her, and I started screaming, 'Chris! Chris! Chris! Chris!'"
The incident shattered Diel's life.
He and Freund had been planning on becoming engaged on Valentine's Day in 1977, which was just 15 days after the Son of Sam shooting.
Following his girlfriend's death, he began drinking a lot, sleeping until noon, and turning up to work drunk.
Note that his surname is sometimes spelled Diehl, depending on the source.
Christine Freund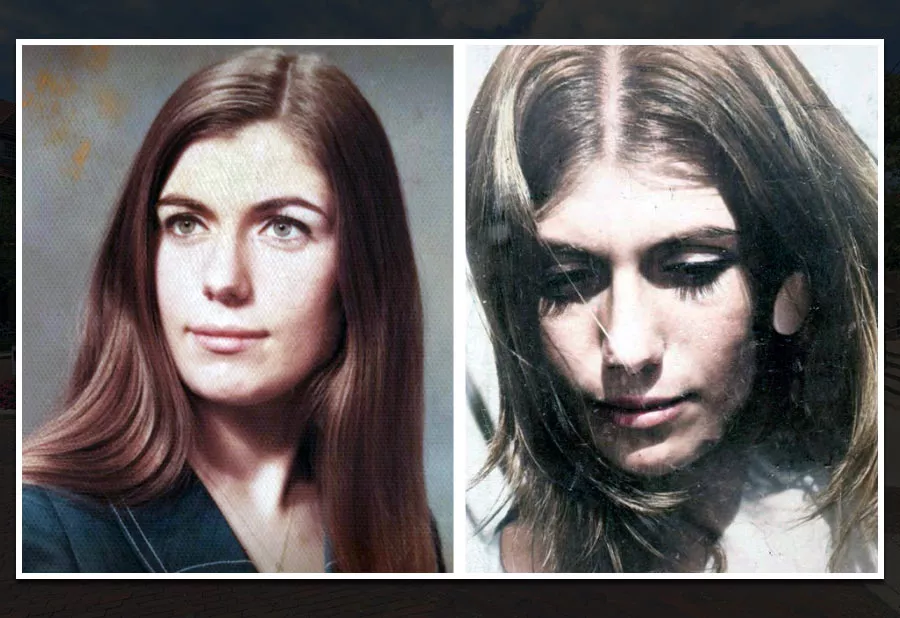 Christine Freund was a Wall Street secretary who lived at 58-18 Linden Street in the Ridgewood neighborhood of Queens.
Coincidentally, she and Berkowitz both attended Brooklyn Community College between 1973 and 1975. However, it is unclear if they ever noticed each other.
Freund's funeral was held at Our Lady of the Miraculous Medal in Ridgewood. She was later buried at Linden Hill United Methodist Cemetery.
Freund's murder was significant, as it motivated the police to investigate possible links between the recent spate of random shootings that had taken place in the Bronx and Queens.
Although nicknames such as "the Son of Sam" and "the .44 caliber killer" hadn't been coined yet, both the police and the media were beginning to notice the glaring similarities between the incidents.
Closest Locations
Other locations that are relatively close to this address: Less than a mile away.
Crime Location in Queens, New York, United States Roughly 3 miles away.
Place of Interest in Queens, New York, United States Roughly 3 miles away.
Place of Interest in Queens, New York, United States Roughly 4 miles away.
Crime Location in Queens, New York, United States Roughly 5 miles away.
Place of Interest in Queens, New York, United States