Rex Heuermann's house
Place of Interest in Massapequa Park, New York, United States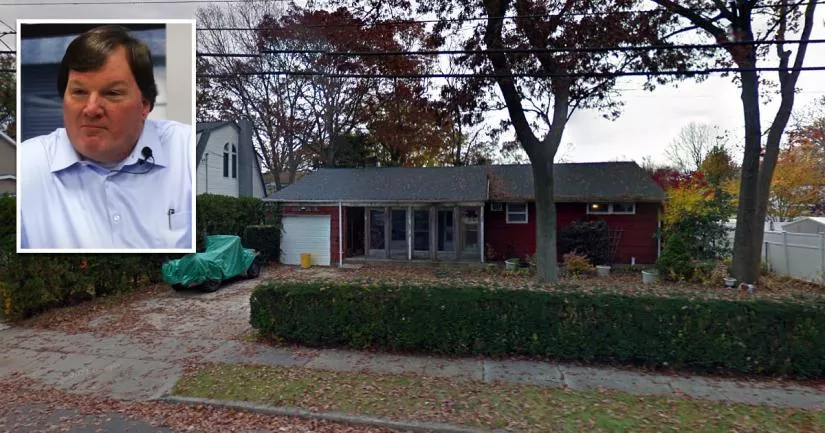 This is Rex Heuermann's house.
It is situated at 105 1st Avenue in Massapequa Park, New York.
On the evening of July 13th, 2023, Heuermann was arrested in connection with the Long Island serial killer (LISK) murders.
Up until that point, he had never been mentioned as a possible suspect in the case.
The arrest took place more than 12 years after the police discovered the skeletal remains of several sex workers near Gilgo Beach.
The 59-year-old architect, who was born and raised on Long Island, has worked in Manhattan since 1987.
He is the founder and president of an architecture firm called RH Consultants & Associates, Inc., which is situated at 385 5th Avenue in Manhattan.
In an interview in 2022, he described himself as an architectural consultant and "troubleshooter" who helps clients and other architects deal with the NYC Department of Buildings.
Over the years, there has been much speculation that LISK had some kind of connection to Manhattan.
Jessica Taylor was reportedly last seen near the Port Authority Bus Terminal, while Maureen Brainard-Barnes was picked up at a motel on West 46th Street.
The killer called the sister of Melissa Barthelemy from the Port Authority on 8th Avenue and Penn Station on 7th Avenue.
Interestingly, it seems as though the authorities have been aware of a possible Massapequa connection since 2012, as the FBI had noticed commonalities with cellphone activity in that area.
Two of the victims' phones had gone dead in the vicinity shortly after they were picked up by an unknown client who had contacted them using burner phones. Furthermore, the burner phone that was used to contact Amber Lynn Costello had seemingly traveled from Manhattan to Massapequa Park before eventually making its way to her neighborhood in West Babylon.
Neighbors referred to Heuermann as an average "family man" with a wife and two children. Others claimed that he was a reclusive individual who would sometimes glare at them while he was chopping wood in his front yard.
Following his arrest, the authorities spent nearly two weeks painstakingly searching his house, removing various items, and digging up the back yard.
The Gilgo Beach task force began focusing on Heuermann after they determined that he may have been the last client to see Costello. Their suspicions were strengthened even further when they learned that he had been working in Manhattan for 35 years.
Sensing they were onto something, they started looking into his cell phone records.
At that point, they learned that he was using fictitious names to operate fake email accounts and burner cellphones. This behavior was strikingly similar to that of LISK, who had contacted all of the Gilgo Four victims using prepaid burner phones.
Activity on one of his fake Google accounts showed that he had recently been searching for images of the victims, images of the victims' relatives, information about the Gilgo investigation, and sadistic materials, among other disturbing content.
When they dug into Heuermann's cell history, they learned that his personal phone and three of LISK's burner phones had visited the same locations at the same times. They also looked into his wife's records and discovered that she had been out of town during at least three of the murders.
The final piece of evidence came from hairs that were found on some of the bodies, as these proved to match the mitochondrial DNA profiles of both Heuermann and his wife (it is believed that his wife's hairs may have transferred to the victims' bodies while they were inside the house).
So far, he has only been charged with three of the murders. However, a fourth indictment is expected in the case of Brainard-Barnes.
It is worth pointing out that Heuermann remains innocent until proven guilty in a court of law. Furthermore, many of the facts in this case have yet to come to light.

Further information is available in the "Photos" section below.
Rex Heuermann house address
Below, you will find the address and the GPS coordinates for this location.
GPS coordinates
The latitude and longitude coordinates for the house are:
40.684372, -73.447432
Map
To view directions on how to get there, you can use the Google Maps shortcut below:
Address
The full address for this location is:
105 1st Avenue
Massapequa Park
New York
NY 11762
United States
Directions
The house is roughly 55 yards (50 meters) north of the intersection between Michigan Avenue and 1st Avenue.
Details about the general area
Massapequa Park is situated in Nassau County on the South Shore of Long Island.
Private Property Warning
This is a private property. It is not a public place. Therefore, you should be respectful and not step foot on the property without permission.
Photos
Photos of the house and other related images.
---
105 1st Avenue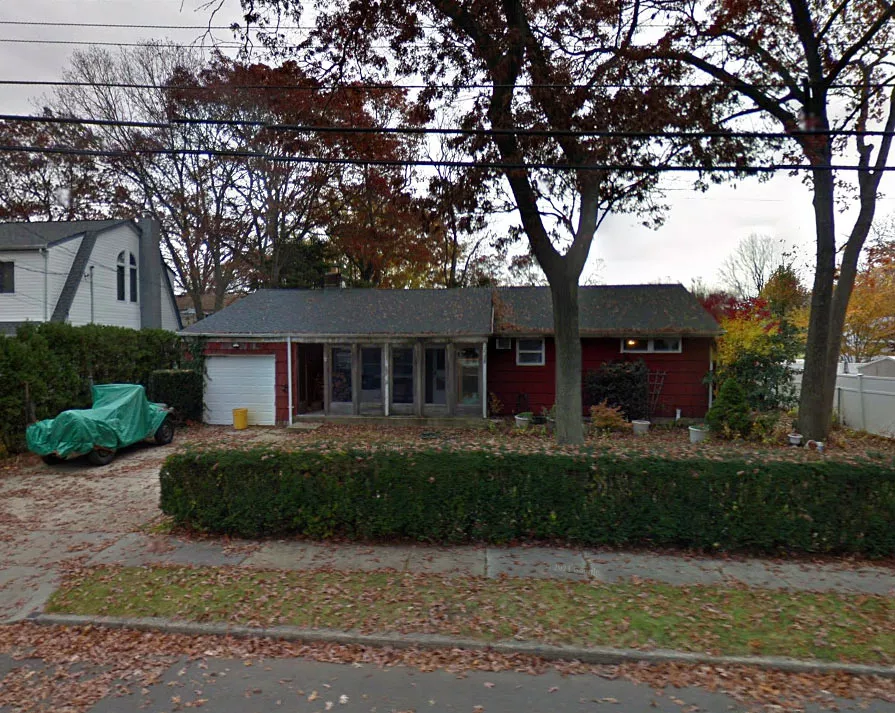 Image source: Google Maps
This Google Street View image of 105 1st Avenue was captured in November of 2011—less than a year after the police discovered the skeletal remains of several sex workers off Ocean Parkway.
The house is 1,323 square feet in size.
This is Heuermann's childhood home. He purchased the property from his mother for $170,000 in May of 1994.
Heuermann may have been experiencing financial issues, as he once owed $425,000 in tax to the IRS. He also had a history of making injury claims against other drivers. This, combined with his habit of visiting sex workers and massage parlors, may explain why the owner of an architecture firm in Manhattan lived in such a small, rundown house.
Another possibility is that its appearance held some kind of sentimental value.
Following Heuermann's arrest, one shocked neighbor remarked:
"He pretty much keeps to himself. We said hello to each other every once in a while, and that was it. Morning pleasanteries."
The covered-up vehicle on the left is a Ford M151 military jeep. During a lawsuit deposition in 2018, Heuermann said that he had difficulty driving it because it was a stick shift (manual). Consequently, he kept it wrapped up in the driveway.
2007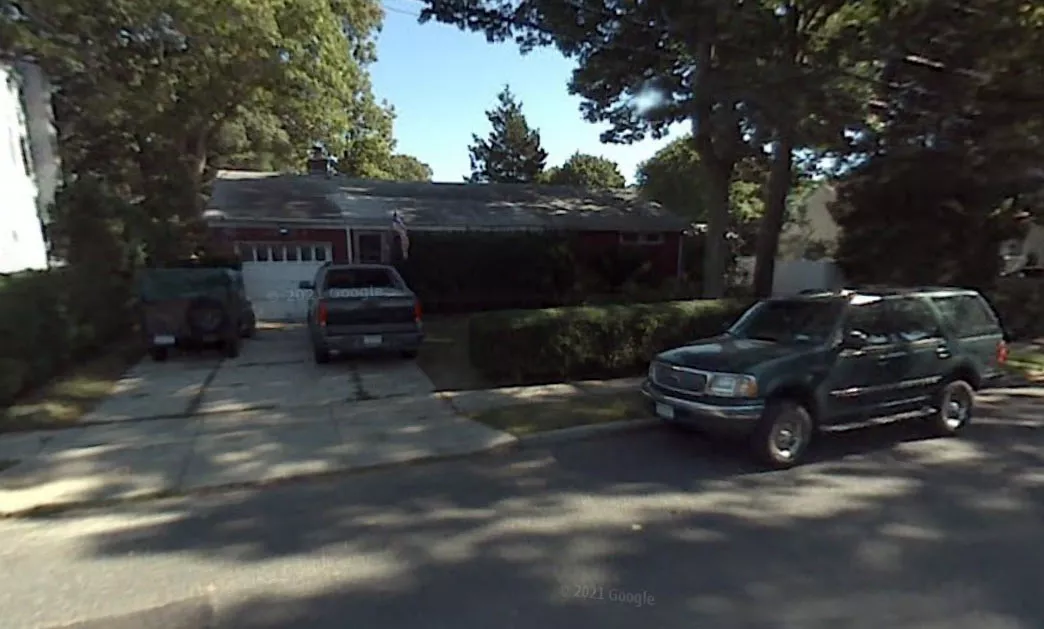 This Google Street View image was taken in October of 2007. At the time, the image quality of Street View was noticeably poor, as the technology had just been launched.
Visible are a Ford M151 military jeep (left), a Chevrolet Avalanche pickup truck (center), and a Ford SUV (right).
The garage door seems to have been replaced at some point between 2007 and 2011. The door in the 2007 image has overhead windows, while the one in the 2011 image does not.
Rex Heuermann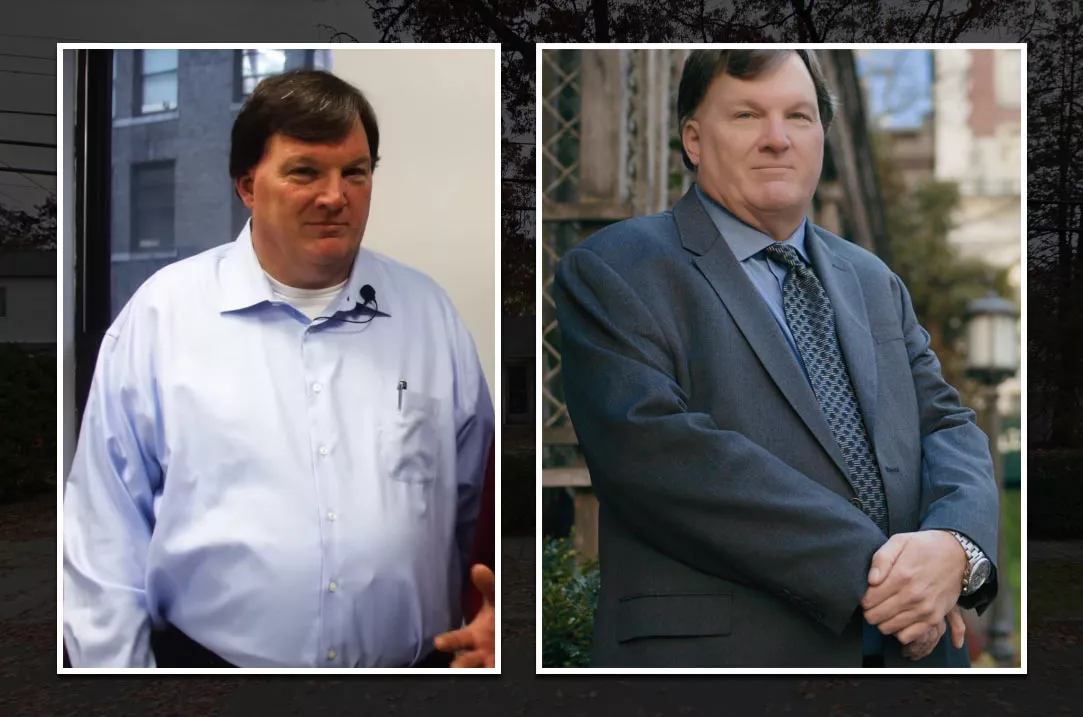 Rex Heuermann is 6'4" and roughly 275 lbs.
He was born on September 13th, 1963. According to neighbors, he grew up at this house in Massapequa Park on Long Island.
His parents were Delores and Theodore J. Heuermann. His father passed away in 1975.
Interestingly, he was a classmate of actor Billy Baldwin at Alfred G. Berner High School. His schoolmates described him as a nerdy, reclusive, and awkward individual who failed to fit in with any groups.
He was a seasonal employee at Jones Beach State Park during the summer of 1981. He also worked there between May 3rd, 1982, and October 24th, 1984.
Heuermann incorporated RH Consultants & Associates in 1994. He commuted to work in Manhattan every day by train. During an interview in 2022, he said that he liked to build furniture at his home workshop. He has also been described as an "outdoor type".
One CNN article described him as an "avid hunter". A former coworker told New York Magazine that he liked to hunt deer and elk on Long Island and Upstate New York. He also hunted bears on occasion.
Neighbors commented that his house was noticeably rundown—so much so that kids would often avoid it at Halloween. In the past, one neighbor had even jokingly remarked that Heuermann had bodies buried on the property.
The authorities honed in on Heuermann as a suspect after they determined that he may have been the last client to meet Amber Lynn Costello.
They ramped up their efforts to collect as much evidence as possible after it came to light that he was still using burner phones to patronize sex workers. The fact that he was still engaging in this kind of behavior made them somewhat nervous, as there was no telling whether he would strike again.
Chevrolet Avalanche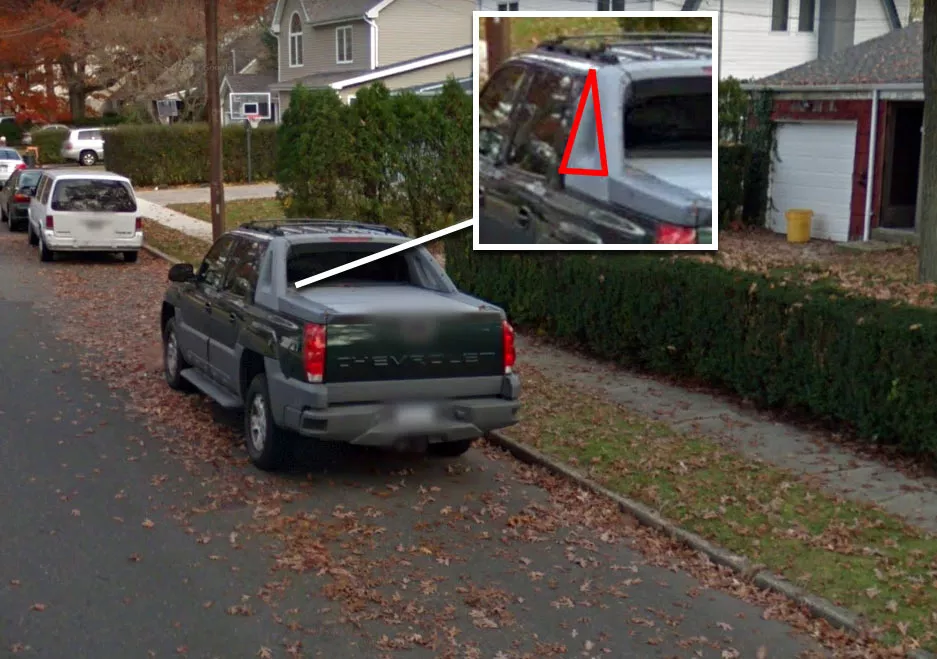 Image source: Google Maps
This Google Street View image of Heuermann's pickup truck was captured in November of 2011.
The task force first became interested in the architect after they learned that he had previously owned a dark green first-generation Chevrolet Avalanche.
LISK's last known victim, Amber Lynn Costello, was visited by a very large man who drove a dark-colored pickup truck. During an interview with detectives, Costello's roommate recalled how the truck in question had a triangular brace between the cab and the bed.
According to Suffolk County District Attorney Raymond Tierney:
"In between the bed and the cab there's a little triangular, uh, ornament almost. And it's unique in the way it's configured. And it was unique to the Avalanche at the time. That was something that was pointed out by witnesses."
This shape provided investigators with a vital hint about the make and model of the vehicle.
After searching the vehicle database, they narrowed in on Heuermann, who fit the physical description of the suspect.
Public records indicate that he sold the Chevrolet to his brother, Craig Arnold Heuermann, in July of 2014. His brother lives in Chester, South Carolina, which is out of the SCPD's jurisdiction. Consequently, the FBI had to perform the seizure.
A number of news websites have published photographs of the police seizing a black Chevrolet Avalanche from Heuermann's residence in Massapequa Park. However, this appears to be a newer vehicle that is unrelated to Costello's disappearance.
Heuermann's house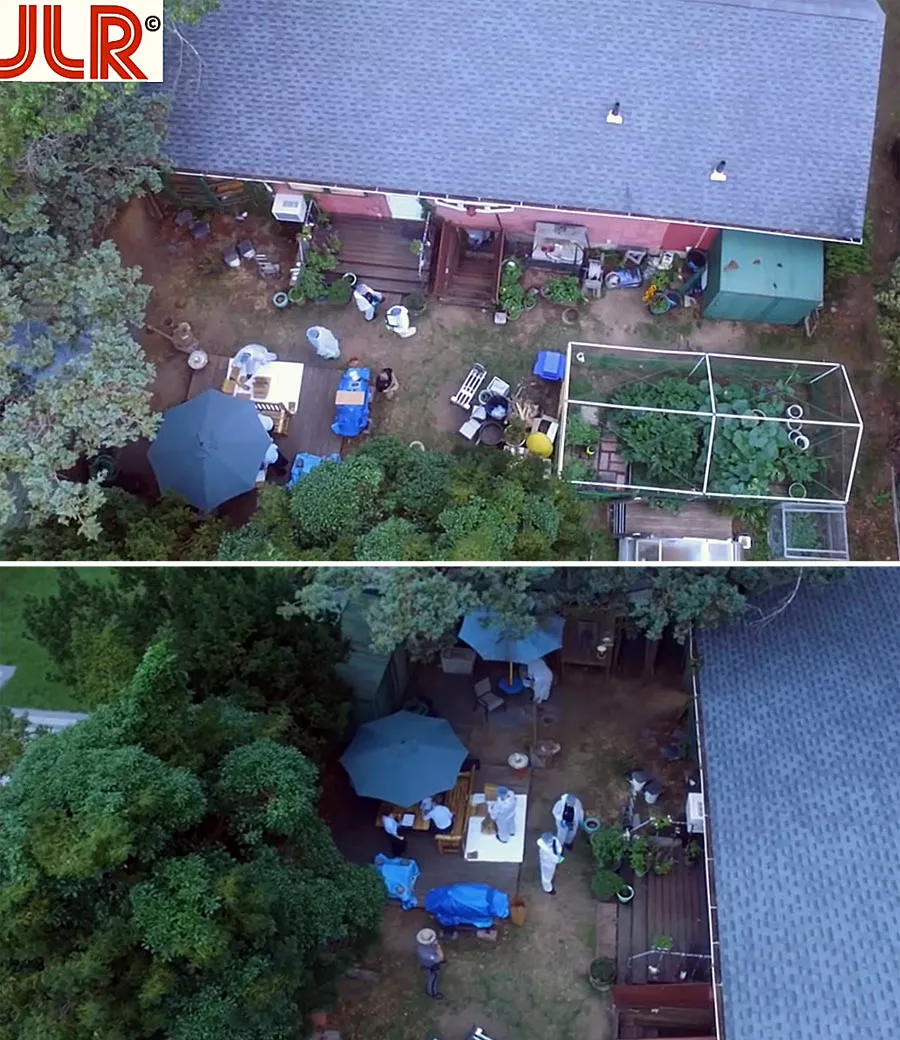 Image source: JLR© INVESTIGATES!
This drone footage of Heuermann's house being searched was recorded by "JLR© INVESTIGATES!" on YouTube.
Investigators are currently operating on the theory that the victims were killed at the house. During the search, they seized 297 guns that had been stored in a vault in the basement. They also found handcuff keys and a rope.
No human remains were found on the property.
2001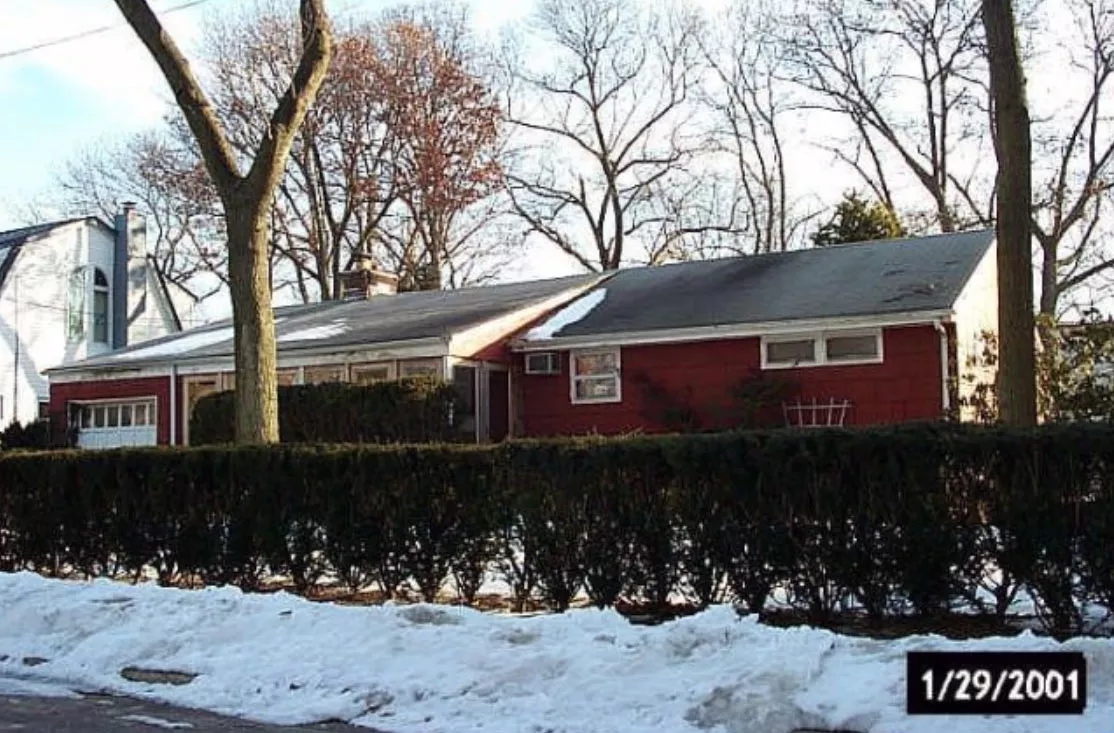 The photograph above was taken on January 29th, 2001. As you can see, the exterior of the house hasn't changed much over the years.
Asa Ellerup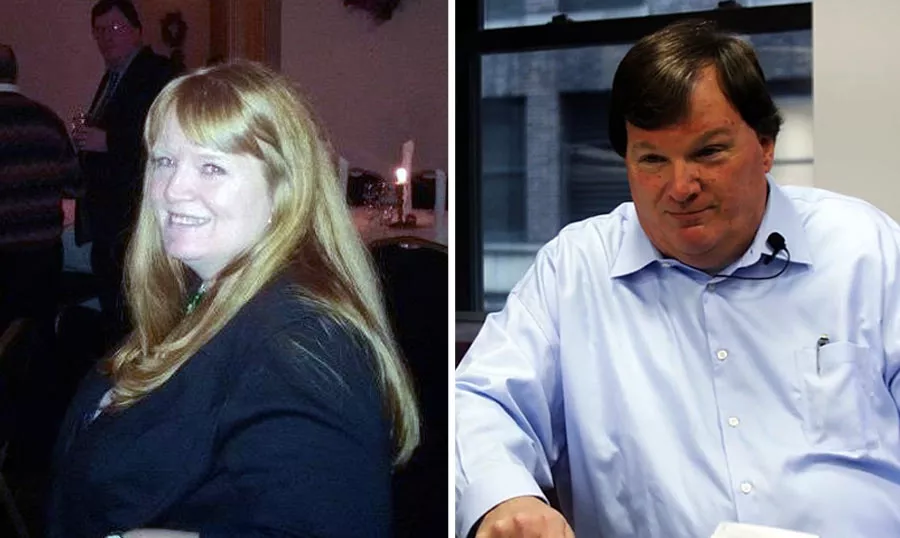 Heuermann married an Icelandic woman named Asa Ellerup in April of 1996. Notably, this was the exact same month that LISK's first known victim was found.
The authorities believe that he seized on the opportunity to strike while she was out of town.
Cellphone, travel, and financial records indicate that she wasn't on Long Island for three of the Gilgo Four murders.
Melissa Bathelemy disappeared on July 10th, 2009, which was two days after Ellerup had flown to Iceland. She didn't return to the United States until August 18th, 2009.
On June 6th, 2010, LISK picked up Megan Waterman outside a hotel in Hauppauge. At the time, Heuermann's wife was on a four-day trip to Maryland.
Amber Lynn Costello vanished on September 2nd, 2010, after an unknown client picked her up in West Babylon. Telephone records indicate that Ellerup was in New Jersey between August 28th, 2010 and September 5th, 2010.
Investigators are still trying to figure out where Ellerup was during the disappearance of Maureen Brainard-Barnes, who was picked up by LISK on July 9th, 2007. Unfortunately, most of the records from that period had already been deleted by the time Heuermann became a suspect.
Female hairs were found on Waterman, Costello, and Brainard-Barnes. These hairs shared the same mitochondrial DNA profile as Ellerup.
The police believe that these hairs were transferred to the victims from Heuermann's house, vehicle, or clothing.
Ellerup filed for divorce following her husband's arrest. She and their two children were understandably shocked, traumatized, and depressed by the revelations.
Arrest location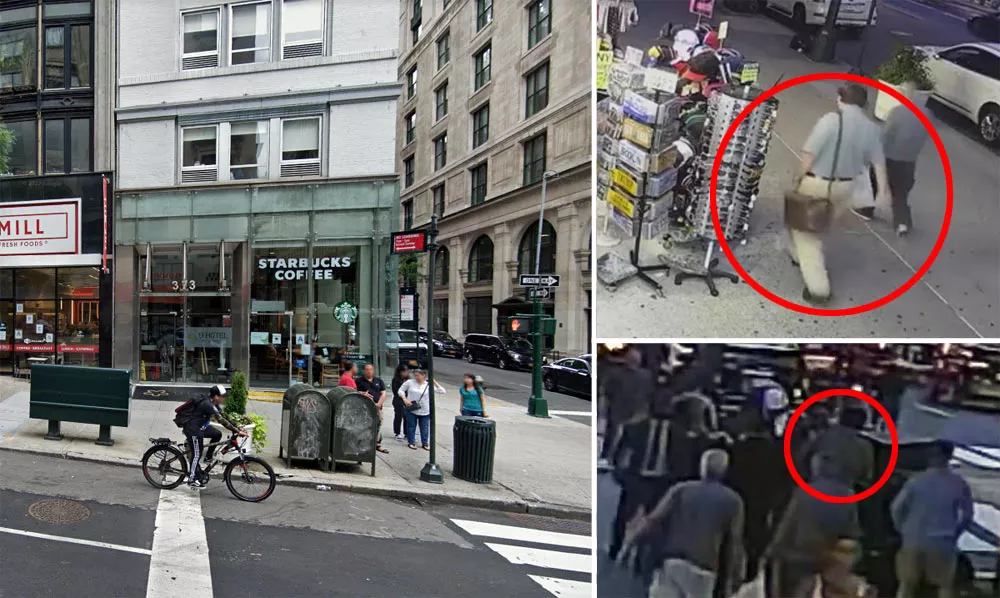 Heuermann was arrested on the evening of July 13th, 2023. At the time, he had just left work and was walking south on 5th Avenue in Midtown Manhattan.
Surveillance footage from a nearby store captured the moment when men in suits suddenly appeared and apprehended him.
RH Consultants & Associates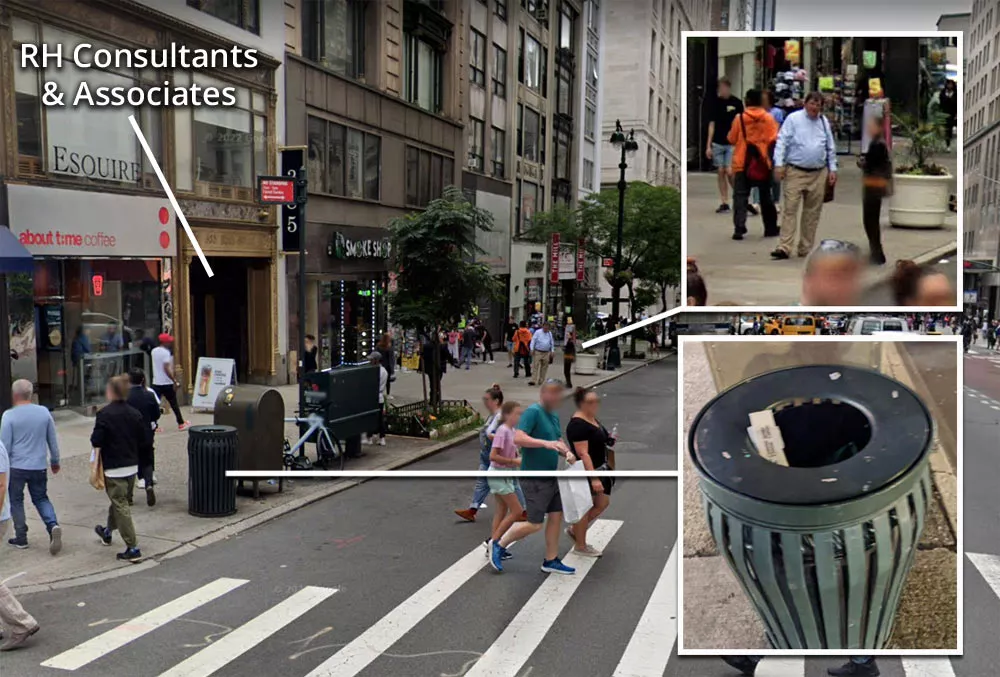 This Google Street View image of the entrance to RH Consultants & Associates was taken in June of 2022—roughly 13 months before Heuermann's arrest. By this stage, he had already become the prime suspect in the investigation.
Interestingly, it appears as though Heuermann is actually visible in this image.
On January 26th, 2023, the surveillance team observed him throwing a pizza box into the trash can outside his workplace (visible on the left). After retrieving the box, they sent the leftover crust to the Suffolk County Crime Laboratory for analysis.
A swab from the pizza crust later proved to be a mitochondrial DNA match with the male hair that had been found on Megan Waterman.
Coordinates: 40.749508, -73.983621
Heuermann was using burner phones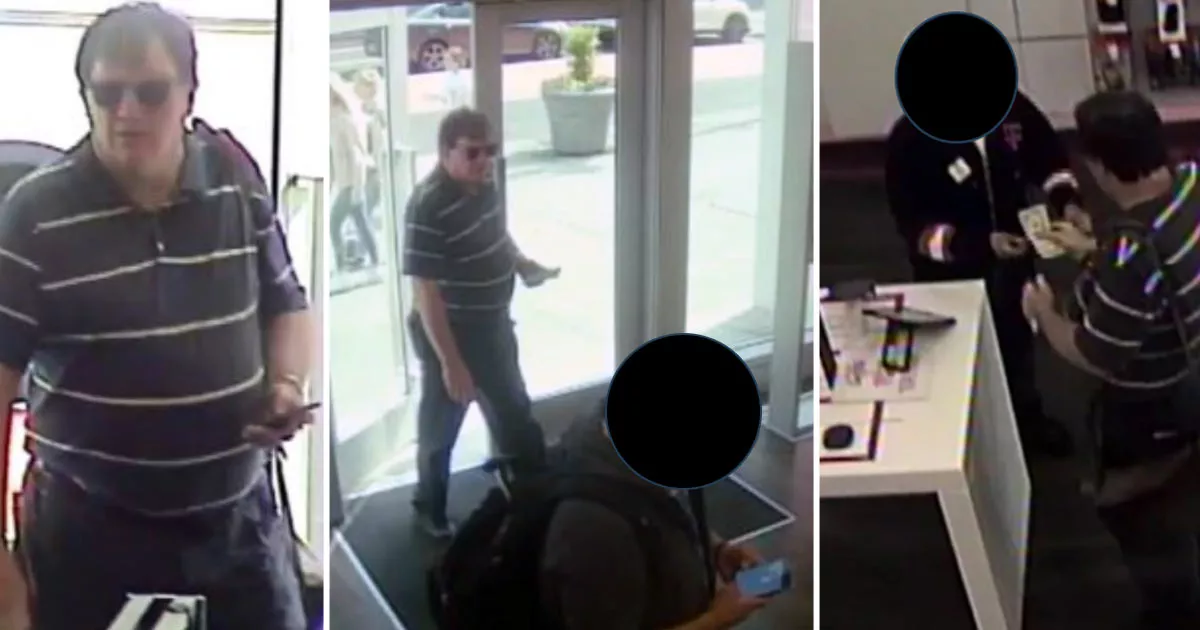 When the task force looked into Heuermann, they discovered that he was using multiple burner phones and fake email addresses. This was significant, as the Gilgo Beach killer (LISK) had used similar countersurveillance measures.
His emails included "[email protected]", "Thawk0[email protected]", and "[email protected]".
On May 19th, 2023, surveillance cameras at a T-Mobile store at 124 West 34th Street in Manhattan captured footage of Heuermann adding additional minutes to one of his burner phones (images above).
After analyzing the usage of these devices, the task force noticed that he was using them to contact sex workers and arrange "hookups" on Tinder. Furthermore, he had also been using the phones to search for information about the Gilgo Case, its victims, and the victims' relatives (among other disturbing content).
The fact that he was still continuing to contact sex workers using burner phones worried investigators, as they believed that it was possible he might kill again.
Coordinates: 40.750072, -73.989105
Architect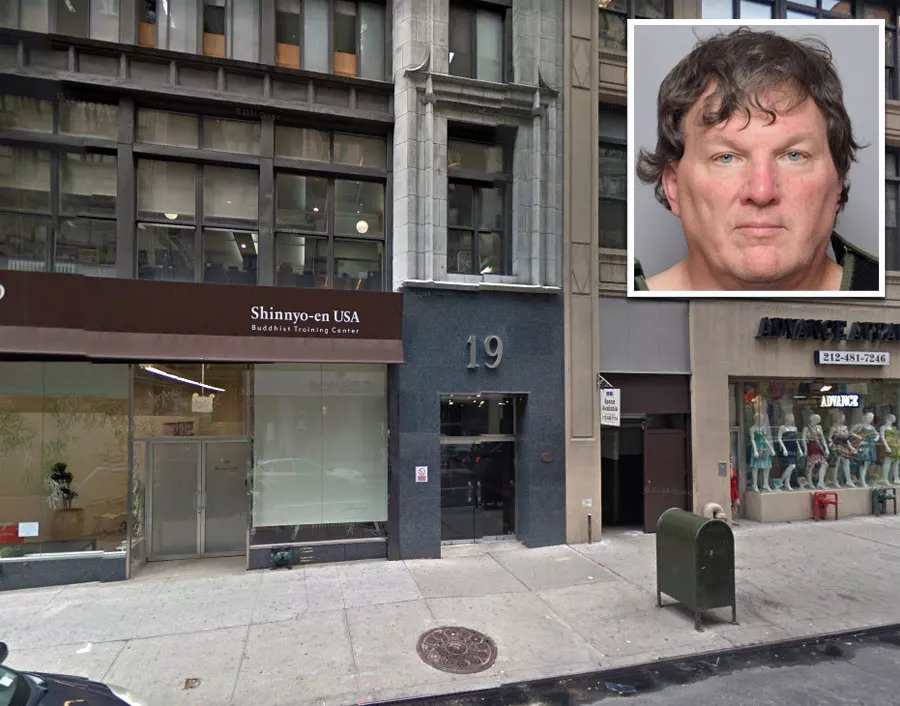 At the time of the killings, Heuermann's architecture company was situated at 19 West 36th Street in Manhattan. This building is just around the corner from where his firm is currently located.
Coordinates: 40.750332, -73.984826
Visualize
There is more than one location associated with this entry. To view all of these places on the same map, you can use the following feature:
Closest Locations
Other locations that are relatively close to this address: Roughly 3 miles away.
Crime Location in Amityville, New York, United States Roughly 6 miles away.
Crime Location in Massapequa, New York, United States Roughly 7 miles away.
Crime Location in Gilgo Beach, New York, United States Roughly 7 miles away.
Crime Location in West Babylon, New York, United States Roughly 7 miles away.
Crime Location in Gilgo Beach, New York, United States