The beach where Karen Vergata was found
Crime Scene Location in Fire Island, New York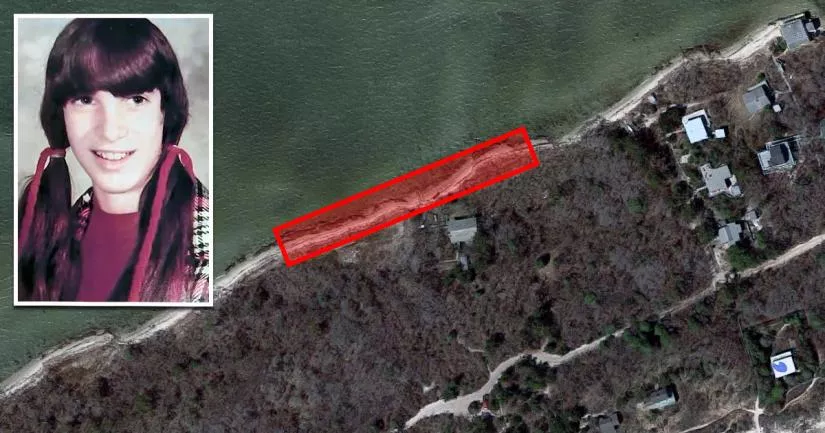 This is the location where Karen Vergata was discovered.
It is situated on Blue Point Beach on Fire Island in New York.
Vergata is believed to be the first known victim of the Long Island serial killer (LISK).
The 34-year-old remained unidentified for 26 years, during which she was known as Fire Island Jane Doe (FIJD) and Jane Doe No. 7.
Vergata's severed legs were found on the bayside shoreline of Blue Point Beach on Fire Island. It is likely that her killer dismembered her body in an attempt to hinder her identification.
At around 5.30 p.m. on April 20th, 1996, seasonal residents Robert and Andrew Ragona were walking along Blue Point Beach when they came across a pair of severed legs.
The legs were protruding from a black plastic bag that was floating in the water, roughly one mile west of Davis Park.
The police described the victim as a white woman, between the ages of 18 and 50, who had red-painted toenails and multiple scars on her legs.
Her right leg had three scars: A three 1/2 inch scar on the lateral mid-leg area, a one-inch linear scar on the lateral mid-to-lower leg, and a half-inch scar on the inside of her ankle. The woman's left leg also had a two-inch surgical scar and adjacent suture scars on the left ankle. This indicated that she had undergone ankle surgery or received stitches in the past.
In December 2010, a large-scale search was launched after the police discovered the remains of four sex workers at a site on Gilgo Beach.
Four months later, investigators uncovered a human skull near Tobay Beach.
Around the same time, a retired homicide detective contacted the task force and told them about the severed legs that had washed ashore on Fire Island in 1996. Fortunately, the remains in question had been safely stored in a freezer at the medical examiner's office for more than fifteen years.
In July 2011, DNA testing revealed that the skull and legs belonged to the same person.
Despite this development, another decade would pass before the victim could be identified.
Eleven years later, in September 2022, the FBI used investigative genetic genealogy to narrow in on Vergata as a potential match. At that point, they were able to confirm her identification using a DNA buccal swab from one of her relatives.
On August 4th, 2023, authorities in Suffolk County publicly announced that Fire Island Jane Doe had been identified as a former Glen Head resident named Karen Vergata.
Vergata was a sex worker who was living on West 45th Street in Manhattan when she disappeared. The 34-year-old lived a troubled life that was marred by drug addiction and numerous run-ins with the law.
She had also lost custody of her two sons, who were placed in foster care and later adopted by another family.
Vergata was hit by a truck in the late 1980s, which may explain the scars that were present on her legs.
During the early-to-mid 1990s, she was arrested multiple times for sex-work-related offenses in Manhattan, Brooklyn, and Queens.
Her father, Dominic Vergata, last heard from her on February 14th, 1996, when she called him from prison. Relatives have said that she rarely stayed in contact and only visited her family on special occasions.
Dominic realized that something was wrong after he learned that his daughter never reclaimed bail money that she had recently posted for a friend. She also failed to show up for a court appearance that was scheduled for March 12th, 1996.
Although he attempted to file a missing person report with the NYPD, he received significant pushback from officers due to her age. In a bid to try and find her, he began contacting various police departments, sheriff's offices, correctional facilities, and other agencies.
In 1997, he privately admitted to himself that his daughter was most likely dead. Months had passed, and she had failed to resume her periodic phone calls for financial assistance.
Despite this, he still continued his search.
Roughly two decades later, Dominic attempted to find closure by hiring a private investigator to find out what had happened to Vergata. However, they were unable to uncover any leads.
In 2017, she was officially declared dead.
In October 2022, investigators reached out to Dominic to inform him that Vergata had been positively identified as Fire Island Jane Doe.
After all those years of searching and wondering what fate had befallen his daughter, he finally had an answer. Two months later, on December 22nd, 2022, Dominic passed away at the age of 87.
Karen Vergata crime scene location
Below, you will find the address and the GPS coordinates for this location.
Address
Blue Point Beach, Fire Island, New York, NY 11772, USA
Map
To view directions on how to get there, you can use the Google Maps shortcut below:
GPS coordinates
The latitude and longitude coordinates for the beach are:
40.679337, -73.021226
Directions
The two men made the discovery about one mile west of Davis Park, on the north side of the island. The beach is roughly 300 feet north of Center Walk.
Photos
Photos of the beach and other related images.
---
LISK dumped Vergata's remains at two separate sites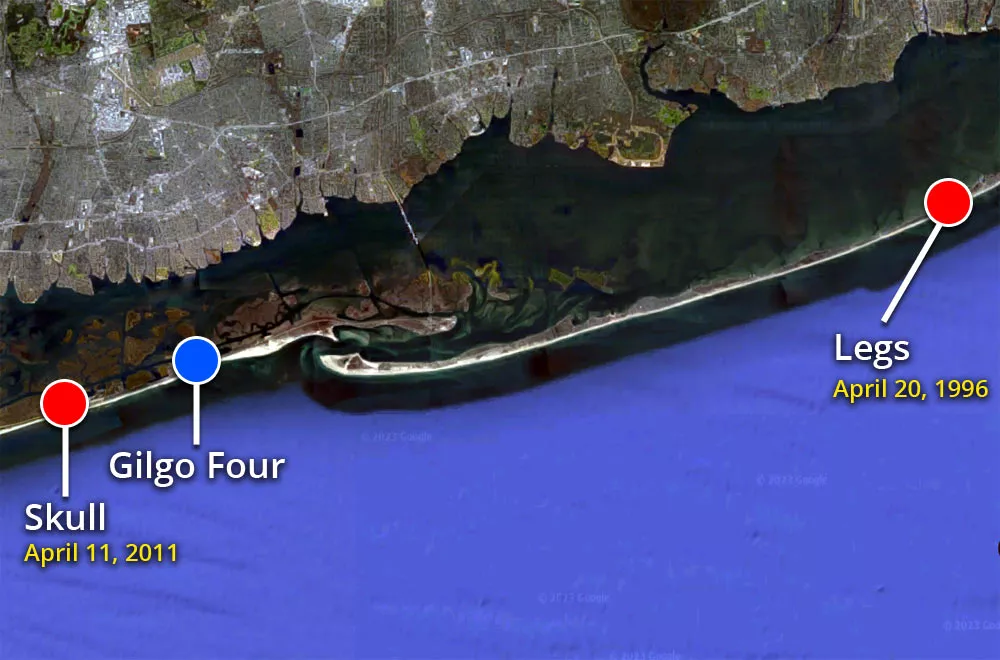 The Long Island serial killer hindered Karen Vergata's identification by dismembering her remains and dumping them in multiple locations.
It is worth noting that he probably didn't place the legs on the beach himself, as Fire Island has very limited vehicle access.
The most likely explanation is that he threw the bag into the bay at another location. It then drifted along until the tide finally washed it ashore.
Notably, the Great South Bay Bridge is 13 miles to the west of Blue Point Beach. Given the fact that Vergata's skull was found on Tobay Beach, it seems plausible that the killer threw the bag off this bridge while he was driving back to the mainland.
Vergata's arms and torso have never been found. Therefore, it is possible that there is another undiscovered dump site on Long Island.
Fire Island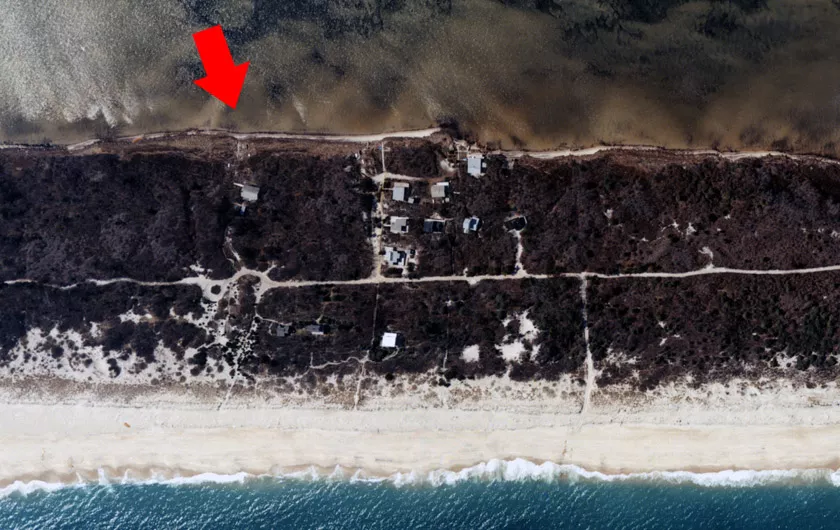 This aerial image of Blue Point Beach on Fire Island was taken in 1997, roughly one year after the remains were discovered.
The red arrow is pointing towards the general area where the two men spotted the bag.
Great South Bay Bridge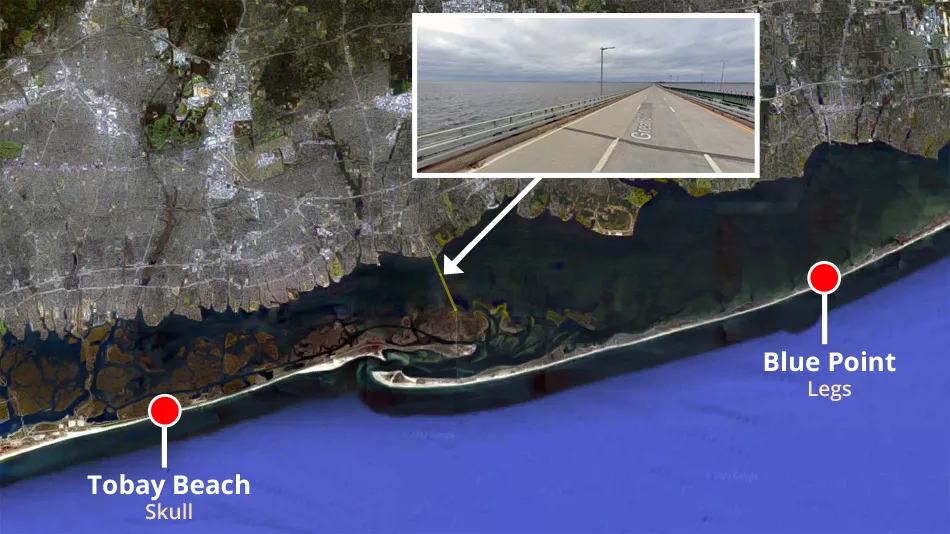 This aerial image highlights the location of the Great South Bay Bridge. As you can see, it sits halfway between the two sites and connects Jonas Beach Island with the mainland.
Google Street View images show that this bridge isn't particularly busy.
If it was after nightfall, the killer would have had more than enough time to slow down and toss the bag over the rails.
Coordinates: 40.664308, -73.266689
Blue Point Beach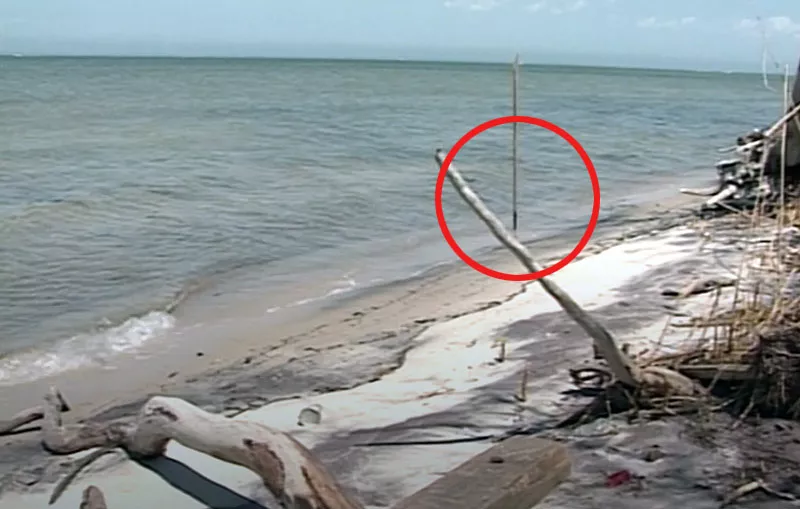 The News 12 network interviewed Robert and Andrew Ragona at the spot where they found Vergata's legs.
The two brothers were walking along Blue Point Beach when they saw a black bag with a bone sticking out of it. Thinking that it might be a deer, they decided to fish the bag out of the water and place it on a plank of wood.
However, once they opened it, they saw a human thigh bone and painted toenails.
The Ragona brothers were of the opinion that the bag floated in from across the bay. In their experience, stuff regularly drifts across from the mainland.
Robert and Andrew Ragona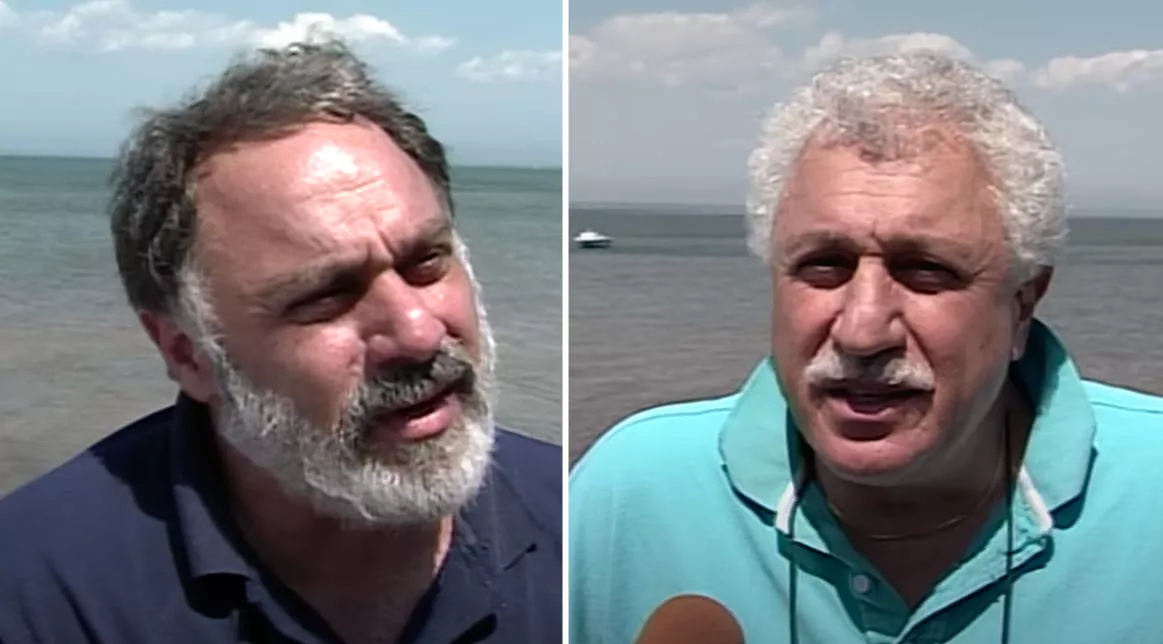 Image source: News 12
Robert and Andrew Ragona were walking along the beach on a sunny day in April 1996 when they spotted the bag.
"As soon as we opened the bag, we saw a red toenail sticking through. When we opened it a little more, there was a whole foot."
The police arrived at the scene within 30 minutes.
Long Island serial killer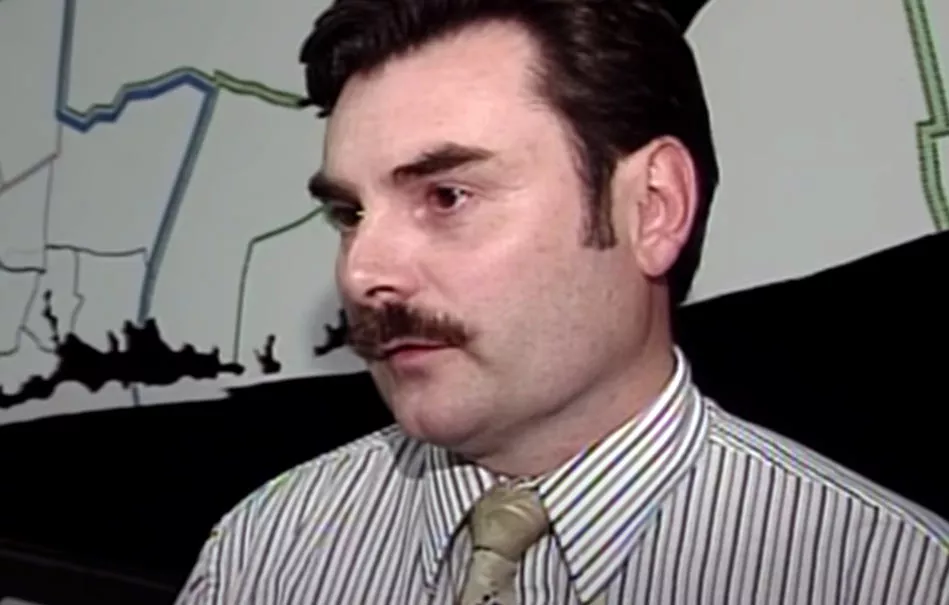 Following the discovery, the SCPD told the media:
"We're looking into missing persons in both Suffolk and Nassau counties. At this particular point in time, there doesn't seem to be anyone in Suffolk County."
Although nobody knew it at the time, these severed legs were the first sign of the existence of the Long Island serial killer.
Fire Island Jane Doe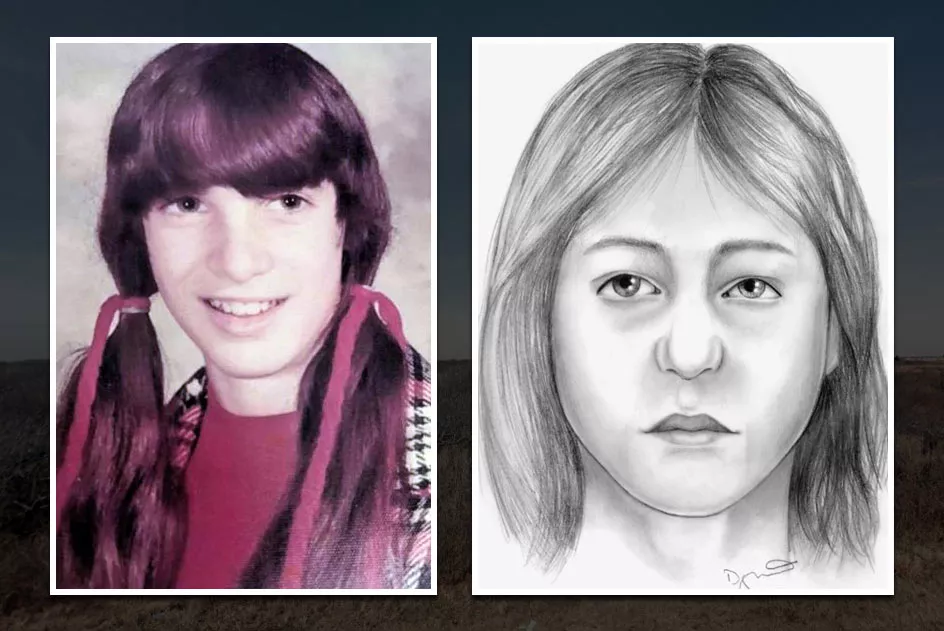 Vergata was known as "Fire Island Jane Doe" until August 4th, 2023, when Suffolk County District Attorney Ray Tierney publicly revealed her name at a press conference.
Although the FBI identified Vergata in October 2022, the Gilgo Beach task force decided to withhold her name from the public due to the ongoing investigation into Rex Heuermann.
At the time, the 59-year-old architect was still under surveillance.
It is likely that the task force withheld Vergata's name because they didn't want Heuermann to believe that they were making any meaningful progress in the case.
Had he learned about such an important development, he may have grown paranoid and destroyed vital evidence before they got the chance to search his properties.
The authorities have not commented on whether they believe Heuermann is responsible for Vergata's murder. However, their decision to withhold the victim's name until after his arrest suggests that they view him as a strong suspect.
Map Viewer
There is more than one location associated with this entry. To view all of these places on the same map, you can use the following feature:
Closest Locations
Other locations that are relatively close to this address: Roughly 8 miles away.
Crime Location in East Patchogue, New York Roughly 16 miles away.
Serial Killer House in Mastic Beach, New York Roughly 17 miles away.
Body Found Location in Babylon, New York Roughly 17 miles away.
Crime Location in Shirley, New York Roughly 17 miles away.
Crime Location in Hauppauge, New York