The site where Peaches Doe was found
Crime Scene Location in Lakeview, New York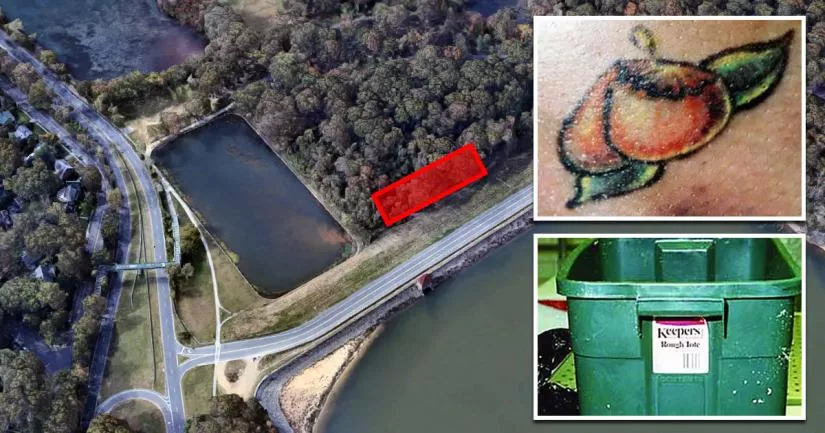 This is the location where "Peaches Doe" was found.
It is situated at Hempstead Lake State Park in Lakeview, New York.
Peaches is an unidentified murder victim whose torso was discovered on June 28th, 1997.
Her killer placed her dismembered remains in a green Rubbermaid tote container and partially covered it with a black plastic bag. He then pulled over to the side of Lake Drive and dumped it in this wooded area.
Long Island serial killer
The Jane Doe in question is believed to be the second victim of the Long Island serial killer (LISK).
She was nicknamed Peaches because she had a tattoo of a peach on her left breast.
The authorities estimate that the victim was an African-American or mixed-race woman who was between the ages of 16 and 30.
She had a 6-inch scar on her abdomen that may have been caused by a C-section or another surgical procedure.
Peaches Doe also had a young child
In December 2010, the authorities uncovered the skeletal remains of four sex workers near Gilgo Beach on Jones Beach Island.
This shocking discovery led to a large-scale search of the bushes along Ocean Parkway.
On April 4th, 2011, the body of an infant female was discovered near Overlook Beach. The toddler, who also remains unidentified, is commonly referred to as "Baby Doe".
Seven days after Baby Doe was found, Peaches' arms and legs were discovered inside a plastic bag near Jones Beach State Park.
The two sites are situated along the same stretch of highway, just eight miles apart.
DNA testing linked the arms and legs to the torso that had been dumped at Hempstead Lake State Park in 1997. It also proved that Peaches was the mother of Baby Doe.
LISK went to great lengths to hide Peaches' identity
The Long Island serial killer went to great lengths to hinder Peaches' identification.
Not only did he dismember her body and dump it at two different sites that were 14 miles apart, he also went out of his way to separate the young mother from her child's remains.
Furthermore, the victim's skull is still missing. This suggests that LISK used a fourth location following the murder.
Sex worker
The police believe that Peaches may have been a sex worker who brought her toddler with her while she was meeting clients.
During one interview, former Suffolk County Police Commissioner Richard Dormer said that investigators spoke to many escorts, all of whom agreed that the practice was very common.
If she did bring her infant daughter with her, then it suggests that she was desperate and living by herself, with no partner or family to help her. For example, she may have been estranged from her relatives.
If this is true, then her family may have been completely unaware that she had given birth to a child. It is also possible that she grew up in the foster care system or that her parents passed away before her disappearance.
This would explain how a young woman and her daughter were able to vanish without anyone raising the alarm.
When relatives of some of the other victims attempted to report their loved ones missing, they were met with foot-dragging and empty assurances that they had probably moved elsewhere.
Unfortunately, there is a dismissive attitude among law enforcement when it comes to missing sex workers, as they are transient by nature and often bounce from one city to the next.
If one of Peaches' relatives did attempt to report her missing, then it is possible that they were also met with a similar level of hesitancy.
She has DNA relatives in Alabama
On October 7th, 2022, the FBI made a public appeal in which they included a photograph of Peaches Doe's tattoo and asked relatives of a man named Elijah "Lige" Howard to come forward.
"His relatives may be able to assist in the case of a woman and child found in another state."
Elijah used the surnames "Howell" and "Howard". He was born on June 13th, 1927, in Frankville, Alabama. However, it seems as though he spent most of his adult life in Prichard, Alabama.
In 1950, he was living with his wife, Carrie, in the Whistler neighborhood of Prichard. During the 1960s, he lived at 616 Garrison Avenue.
When he passed away in 1963, he was in the company of a neighbor named Lillie Mae Packer (nee Wiggins), who lived at 624 Garrison Avenue.
Elijah and Lillie Mae died on October 31st, 1963. Their bodies were found in a car off Highway 45, near Atmore Street in Mobile. The pair died from the combined effects of ethanol (alcohol) and carbon monoxide poisoning.
At the time of his death, Elijah was working as a construction worker for Sullivan Concrete Company. Ancestry records show that his mother, Lueanna, and his brother, Sid Howell, lived in Millry, Alabama.
Anyone with information about Elijah "Lige" is being asked to call 1-800-call-FBI or visit the FBI's tip website.

Further information is available in the "Photos" section below.
Peaches Doe crime scene
Below, you will find the address and the GPS coordinates for this location.
Address
Lake Drive, Lakeview, New York, NY 11552, USA
Map
To view directions on how to get there, you can use the Google Maps shortcut below:
GPS coordinates
The latitude and longitude coordinates for the site are:
40.672704, -73.647794
Directions
The site is known as Hempstead Lake State Park. The torso was dumped in a wooded area that is 200 feet north of McDonald Pond.
Details about the general area
Lakeview is situated in Hempstead, Nassau County.
Photos
Photos of the site and other related images.
---
Peaches Jane Doe crime scene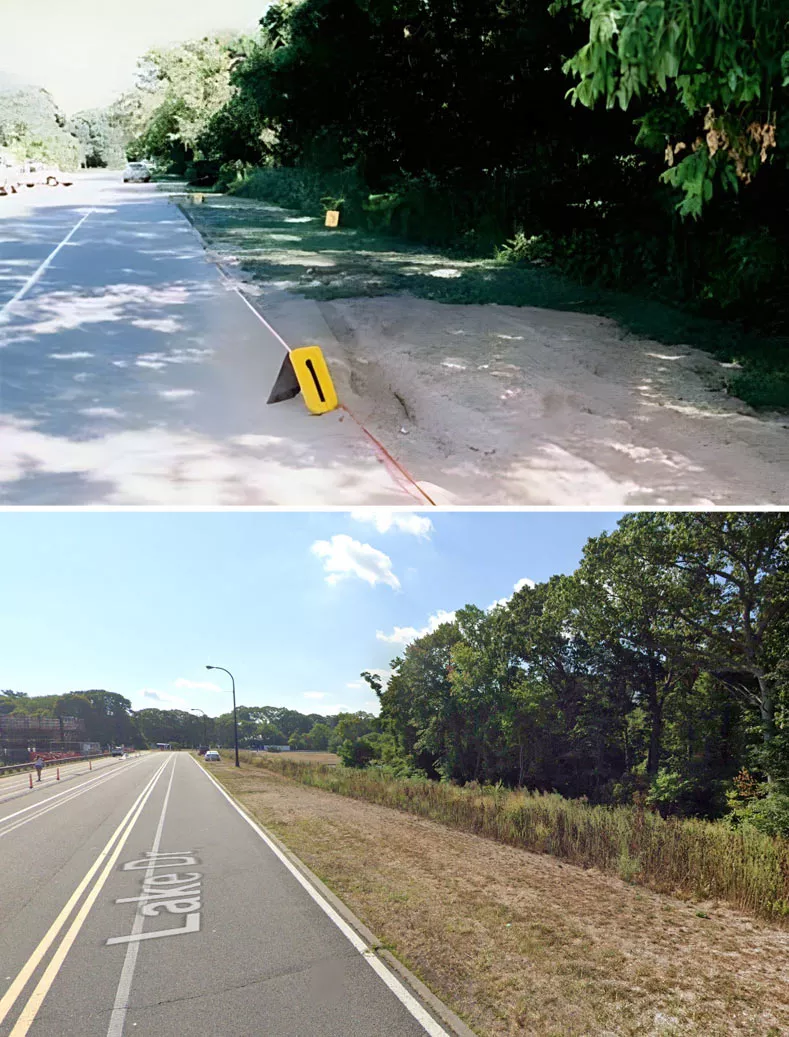 This police photograph of the crime scene was taken in 1997. The photographer was standing on Lake Drive, facing southward towards Peninsula Boulevard.
The Google Street View image at the bottom was captured in August 2022.
As you can see, the treeline at the side of Hempstead Lake State Park has been trimmed back.
Notably, the street lights that exist today were not present back in 1997. This means that this particular stretch of road would have been pretty dark at night.
It is unknown whether the tire tracks in the crime scene photo belong to the Long Island serial killer.
Hempstead Lake State Park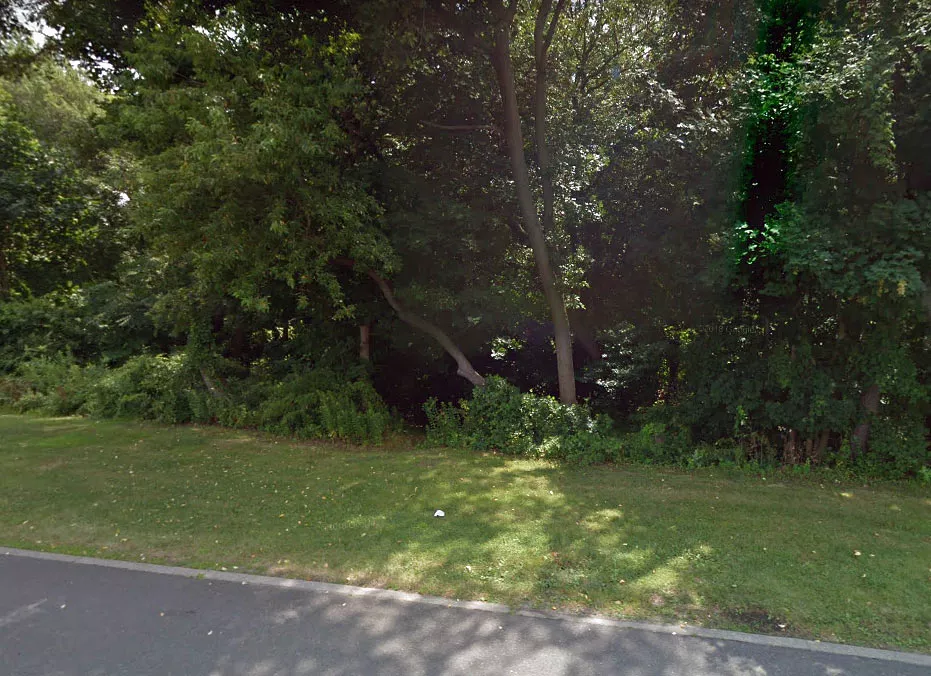 LISK dumped the container in a wooded area that was roughly 200 yards north of Peninsula Boulevard.
Using Street View and the Google Maps measurement tool, we were able to narrow down the dump site to this general area.
The authorities believe that Peaches was murdered less than three days before her body was discovered. This means that she probably went missing at some point between June 25th (Wednesday) and June 27th, 1997 (Friday).
Aerial image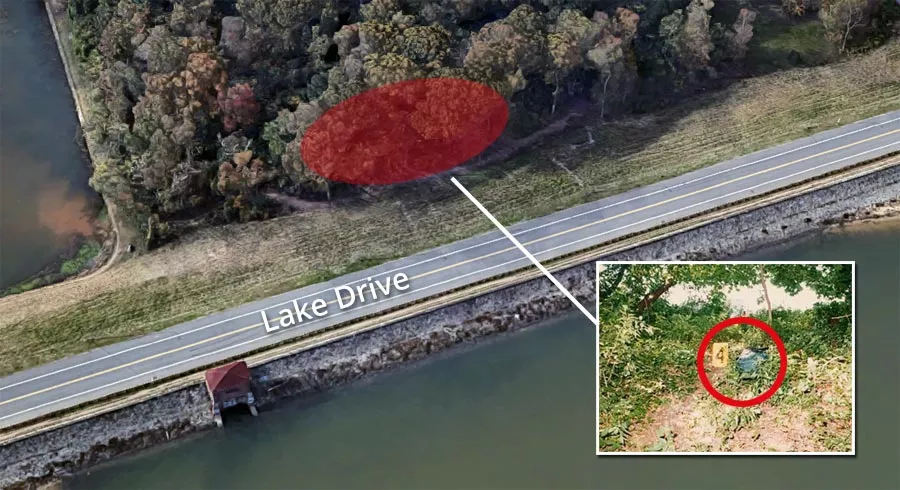 This is an aerial image of the wooded area at Hempstead Lake State Park in Lakeview. McDonald Pond is visible in the top-left corner. In the bottom-right corner, we've added a crime scene photograph of the green container that was used to conceal Peaches Doe's torso.
On June 28th, 1997, the Department of Environmental Conservation held a fishing clinic for children at McDonald Pond.
In attendance that Saturday were Lynbrook resident Shel Basch, his daughter, a family friend, and his friend's kids.
After some time passed and the group failed to catch anything, the children became bored and restless.
At around 1 p.m., they decided to wander away from the fishing clinic and walk northbound along the trail beside Lake Drive. However, as they were walking along the trail, Basch smelled a rotten odor coming from the wooded area on his left.
After venturing into the woods to investigate, he saw a green container that had been partially covered by a black plastic bag. At the time, the area was swarming with flies.
Upon realizing that something dead was inside the container, he decided to return to McDonald Pond and fetch one of the DEC officers from the fishing clinic.
When they returned to the scene, the DEC officer ripped a section of the plastic bag and saw the left side of a bloated human torso.
Crime scene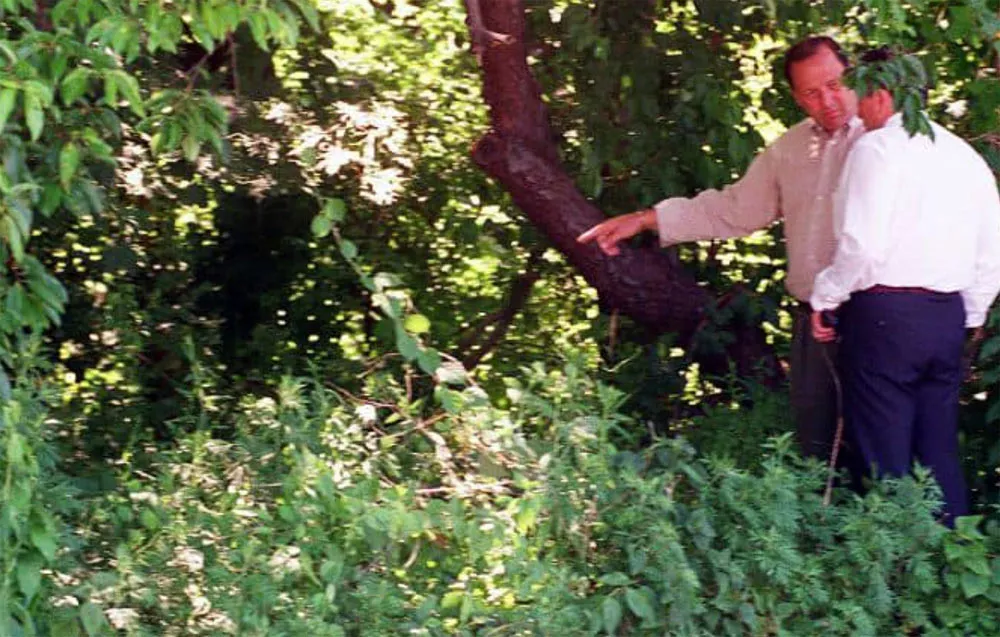 This photograph shows two detectives standing at the entrance to the crime scene.
Map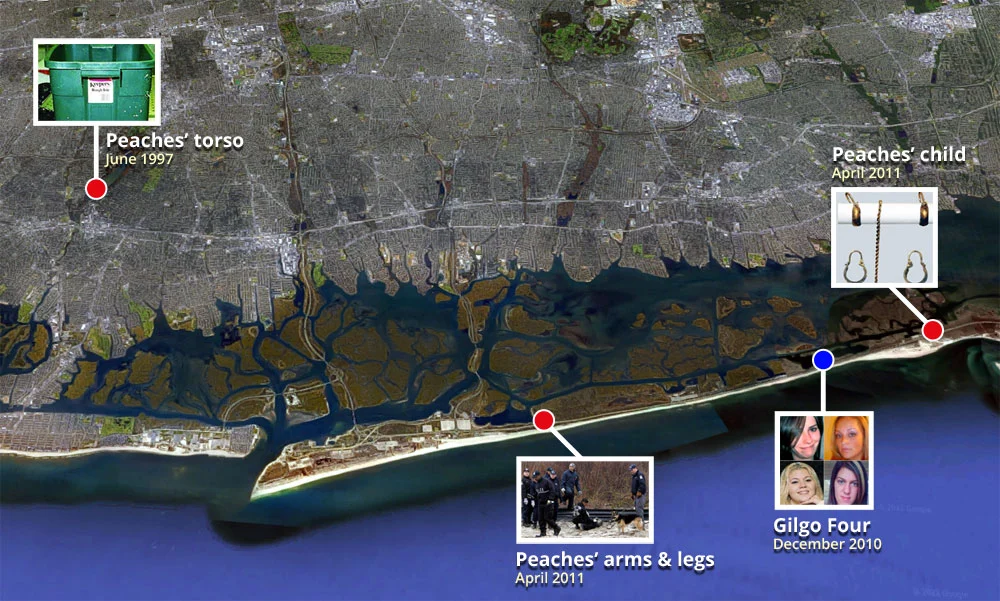 This map shows the various locations where the Long Island serial killer dumped the remains of Peaches and her child. We have included the Gilgo Four site as a reference.
As you can see, he used three different dump sites during the crime.
He may have also used a fourth site, as the victim's skull has never been recovered.
Baby Doe's jewelry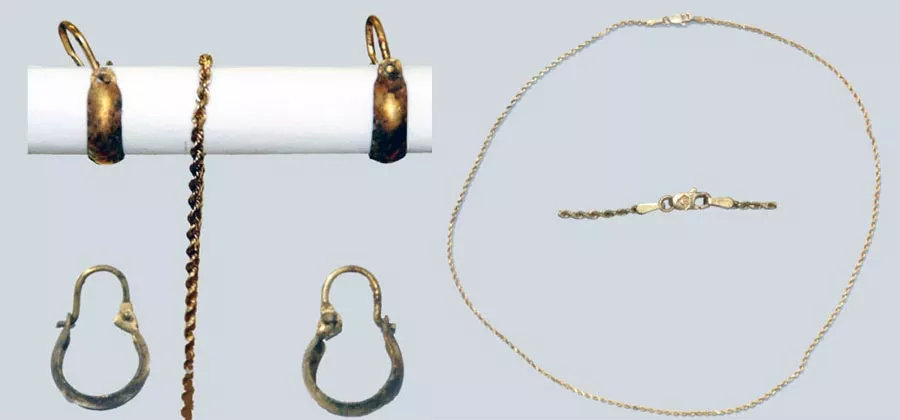 Baby Doe was wearing two gold hoop earrings and a 16-inch chain.
Peaches Doe's jewelry

The gold-colored bracelets above were found on Peaches' legs and arms.
This jewelry was common and inexpensive, making it impossible to trace.
Bracelet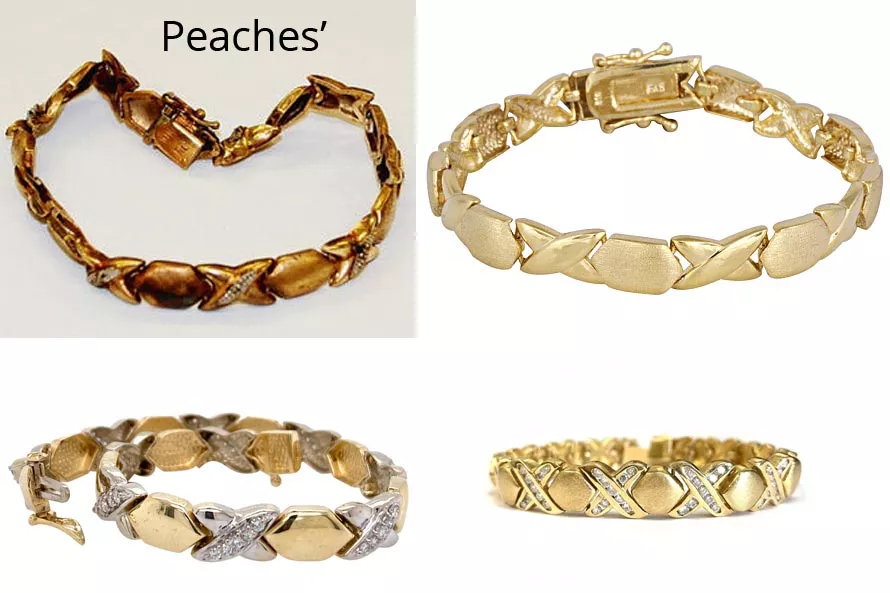 The bracelet was a gold "XO" link bracelet (top-left corner).
Judging by similar bracelets that we found on jewelry websites, this "X and O" design was extremely popular during the 1990s.
In one interview, former Suffolk County Police Commissioner Richard Dormer noted that this design was so common that it was virtually impossible to track down.
Evidence photos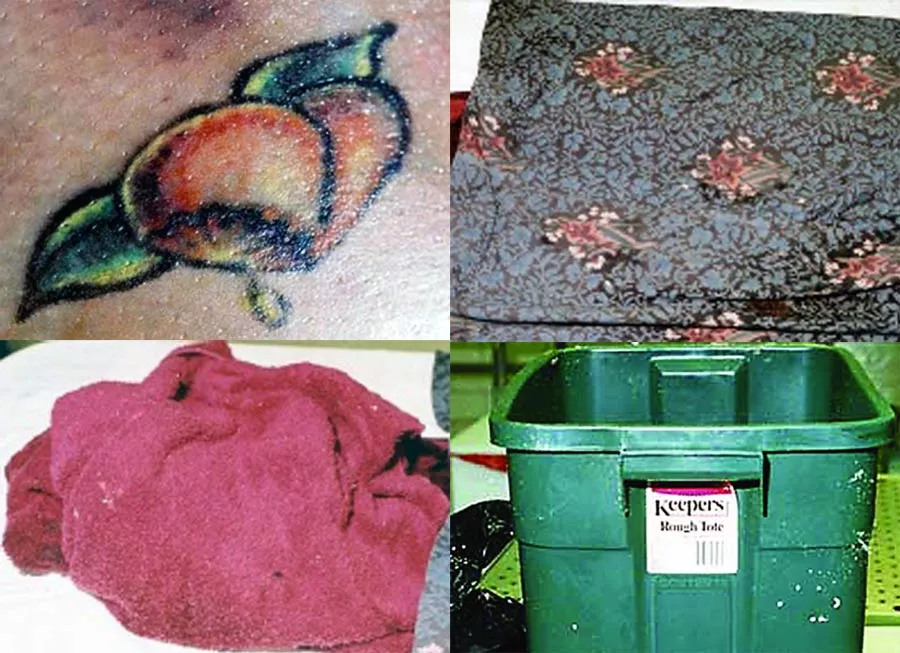 The victim had a tattoo of a heart-shaped peach with a bite taken out of it. Two green leaves can be seen on either side.
LISK placed her torso inside a green Rubbermaid Keepers "rough tote" container and then covered it with plastic bags.
Rough tote containers are used to store bulky items such as household items and tools. They are marketed for heavy-duty use.
A pillowcase and a red towel were also found inside the container. The design of the pillowcase looks similar to a vintage Wamsutta "Supercale Coordinates" "80s pattern" fabric.
Jones Beach State Park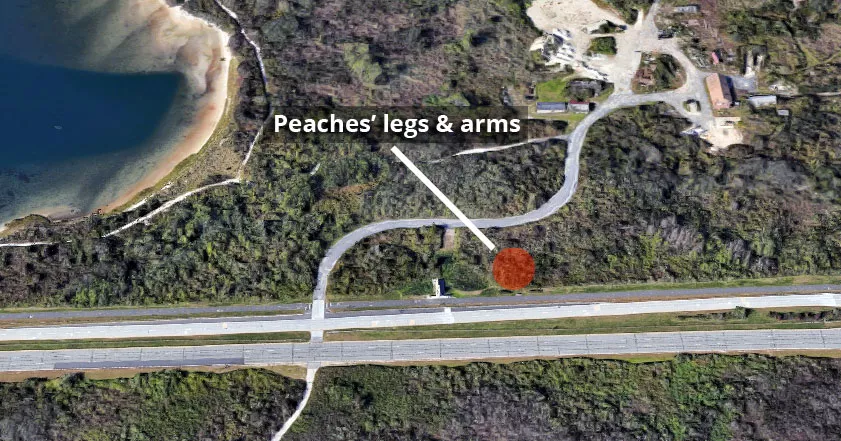 On April 11th, 2011, a search team discovered Peaches' legs and arms at this roadside in Jones Beach State Park. The remains were found about 1.5 miles east of the Jones Beach tower.
Her killer had wrapped her extremities in a plastic bag and thrown them into the bushes, roughly 30 feet north of Ocean Parkway.
Baby Doe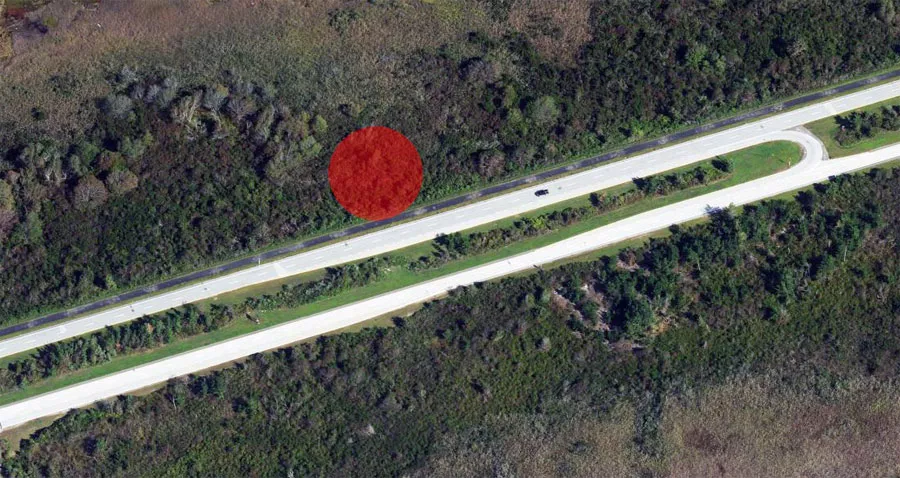 The skeletal remains of Baby Doe were discovered at a site that is roughly 575 feet (175 meters) east of the entrance to Overlook Beach. There were no visible signs of trauma.
The infant's body was wrapped in a blanket. It is unclear whether this blanket was part of the same set as the pillowcase in the Rubbermaid container.
Baby Doe was found just 250 feet away from the partial remains of a sex worker named Valerie Mack.
The Long Island serial killer had dumped their remains in the same general area—roughly three years apart.
Vernon Geberth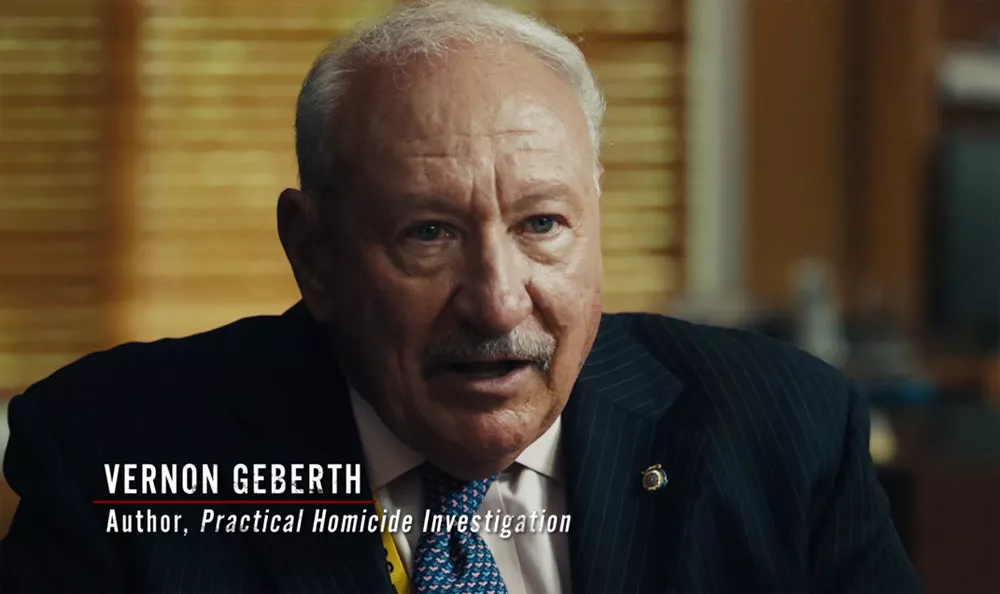 Retired NYPD Lieutenant-Commander and author, Vernon Geberth, spoke about Peaches' case in the documentary The Killing Season:
"If you get called to do a trick and you have nobody to watch the baby, it's not unlikely that you will take the baby with you. Or maybe you'll have a significant other come with you to watch the baby while you do the trick, and then you go home.

With a serial killer... no one's going home."
Lakeview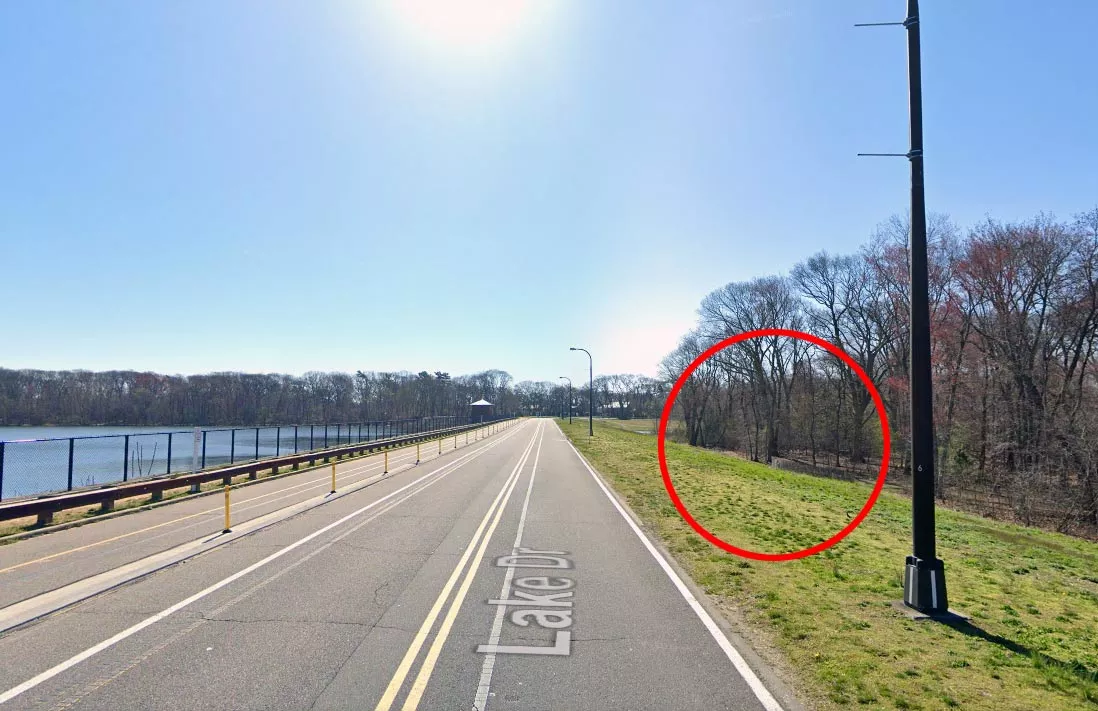 This Google Street View image of Lake Drive was taken in April 2023.
Back in 1997, the treeline was much closer to the road. There were also no streetlights.
The killer pulled his vehicle over onto the shoulder and then tossed the container into the bushes.
Peaches Doe is LISK's only known Black victim. Furthermore, her torso was dumped markedly further west than the rest of his victims, in an area that doesn't seem to have any other connections to the Gilgo case. This is the only known dump site outside of Gilgo or Manorville.
Interestingly, Lakeview is predominantly African American (84.95% in the 2000 US Census). In fact, it has the highest percentage of Black residents on Long Island.
During an interview with the Daily Blu in December 2013, former SCPD Commissioner Richard Dormer said that the killer is methodical and puts effort into covering his tracks.
This raises the possibility that he purposely selected this location in an effort to mislead the investigation. In other words, he may have wanted them to believe that this unidentifiable Black female was from Lakeview or that she had been killed by someone who lived there.
The fact that he dismembered Peaches' remains and removed her identifying body parts tells us that this "torso drop" was preplanned. He was well aware that someone would discover it. By hiding his victim's skull and hands, he was able to prevent the police from cross-referencing her dental records or fingerprints.
It is also telling that he dumped the container a few feet away from the roadside instead of throwing it into the lake on his left.
After murdering Jessica Taylor in 2003, LISK left her torso in plain sight at the end of an access road in Manorville. In that case, even the police remarked that "he didn't seem concerned that the body would have been found."
When you consider all of the above, it seems possible that he wanted someone to discover Peaches' torso. Sadists, in particular, get a kick out of engaging in this kind of behavior. They enjoy spreading fear, toying with the authorities, and seeing media coverage about their crimes.
For example, serial killers such as Dennis Rader, Maury Travis, and Lorenzo Gilyard all engaged in similar behavior.
Tattoo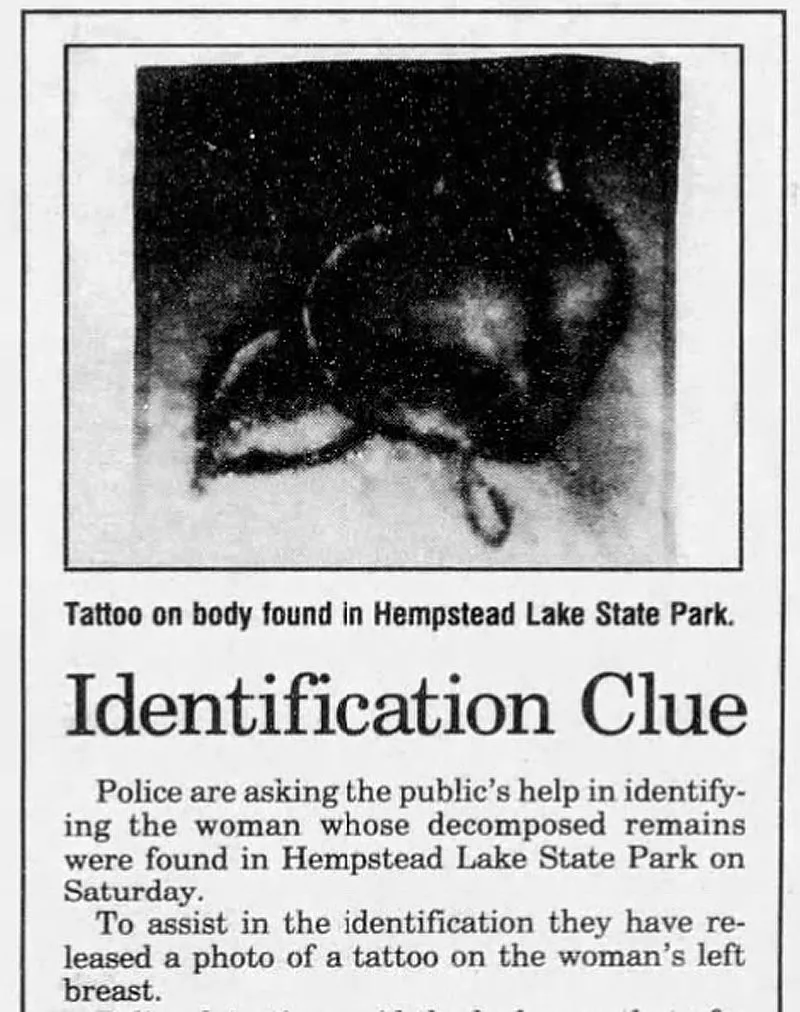 Image source: Newsday
Judging by newspaper archives, Peaches Doe's murder didn't garner a huge amount of attention at the time (this was long before it became apparent that Long Island had an unidentified serial killer).
A few newspaper articles were published in the days following the killing. However, they were nowhere near the front page.
For example, the clipping above appeared on page 39 in the July 1st, 1997, edition of Newsday.
The police published a photograph of the victim's tattoo in the local newspaper in the hope that someone would recognize it.
Following this development, LISK started concealing his victims' tattoos—a sign that he may have read this article and learned from his mistake. If this is true, then he was paying close enough attention to see the public appeal.
Map Viewer
There is more than one location associated with this entry. To view all of these places on the same map, you can use the following feature:
Closest Locations
Other locations that are relatively close to this address: Roughly 6 miles away.
Arrest Location in Mineola, New York Roughly 7 miles away.
Crime Location in Queens, New York Roughly 7 miles away.
Death Location in Queens, New York