Joel Rifkin's house.
Serial Killer House in East Meadow, New York, United States.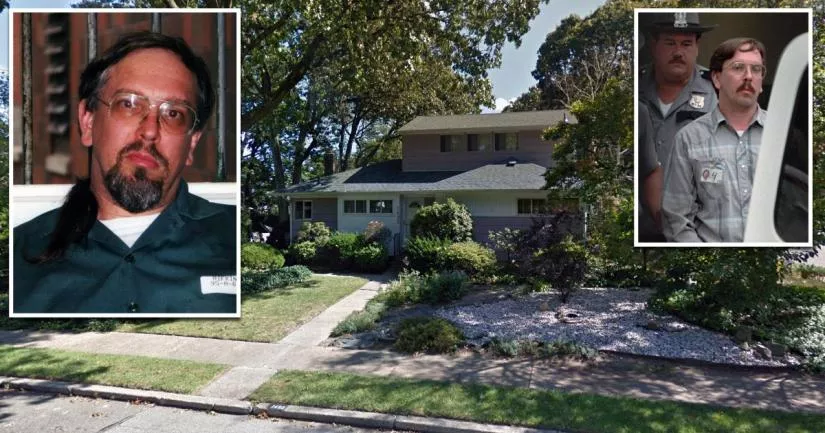 This is the former home of serial killer Joel Rifkin.
The house is situated at 1492 Garden Street in the hamlet of East Meadow, Long Island, New York.
Rifkin confessed to killing 17 women between 1989 and 1993. During his crime spree, he deliberately targeted sex workers and other vulnerable women such as drug addicts.
Joel started killing at the age of 30. At the time, he was unemployed and living with his mother and sister.
His first murder took place at this house on February 20th, 1989. That night, he beat and strangled a 25-year-old sex worker named Heidi Balch to death.
Once his victim was dead, Rifkin drifted off to sleep. Six hours later, he woke up and decided to dismember her body.
Rifkin discarded Balch's remains at different locations. Her skull was discovered by a golfer in a wooded area of the Hopewell Valley Golf Course in New Jersey.
"Joel the Ripper's" luck finally ran out after he murdered a sex worker called Tiffany Bresciani.
On June 24th, 1993, Rifkin picked up Tiffany in his mother's blue Toyota sedan. At the time, she was with her boyfriend, Dave Rubinstein.
Rubinstein was a former member of the punk rock band "Reagan Youth", which had broken up three years earlier. However, he had fallen on hard times and was heavily addicted to heroin.
Tiffany, who was also a heroin addict, funded both of their habits by working as a prostitute. Whenever Tiffany returned to Dave after seeing a client, the couple would walk off together and find a dealer.
On June 24th, 1993, she jumped into Rifkin's car and told Rubinstein that she would be back in 20 minutes. However, she never returned.
Sensing that something was wrong, Dave phoned the police and provided a description of the Toyota. He also checked local hospitals and the club where Tiffany danced.
Four days later, the police saw Rifkin's Mazda truck driving along the Southern State Parkway highway on Long Island. The officers became suspicious of the truck when they realized that it had no license plates.
After pulling the vehicle over, they discovered Tiffany's remains hidden underneath a tarp in the back. At the time, he was en route to dump her body.
Although Rifkin confessed to killing 17 women, he attempted to mount an insanity defense. However, the jury refused to accept this plea. In their opinion, he knew exactly what he was doing.
On May 9th, 1994, he was convicted of the murder of Tiffany Bresciani. One month later, a judge sentenced Joel Rifkin to life in prison.
Where did Joel Rifkin live?
Below, you will find the address and the GPS coordinates for this location.
GPS coordinates.
The latitude and longitude coordinates for the house are:
40.708633, -73.566097
Map.
To view directions on how to get there, you can use the Google Maps shortcut below:
Address.
The full address for this location is:
1492 Garden Street
East Meadow
New York
NY 11554
United States
Directions.
The house is situated on the corner of Garden Street and Spruce Lane in East Meadow.
Private property warning.
This is a private property. It is not a public place. Therefore, you should be respectful and not step foot on the property without permission.
Trivia.
The house was built in 1951. It has four bedrooms and two bathrooms.
Rifkin was adopted when he was three weeks old. His biological parents were two college students who weren't ready to raise a child.
His father, Bernard, committed suicide on February 20th, 1987. At the time, he was battling prostate cancer.
Joel's first murder took place on the second anniversary of his father's death.
He attended Nassau Community College and SUNY Brockport. However, he dropped out of college before earning a degree.
His first arrest came in August of 1987, after he tried to solicit sex from an undercover policewoman.
The head of his first victim was found near the seventh green at the Hopewell Valley Golf Course in New Jersey. Rifkin had shoved the severed head into an empty paint can.
He was nicknamed "lard ass" and "The Turtle" in school. The latter nickname was due to his slow walking speed and slouched posture.
Photos.
Photos of the house and other related images.
---
1492 Garden Street.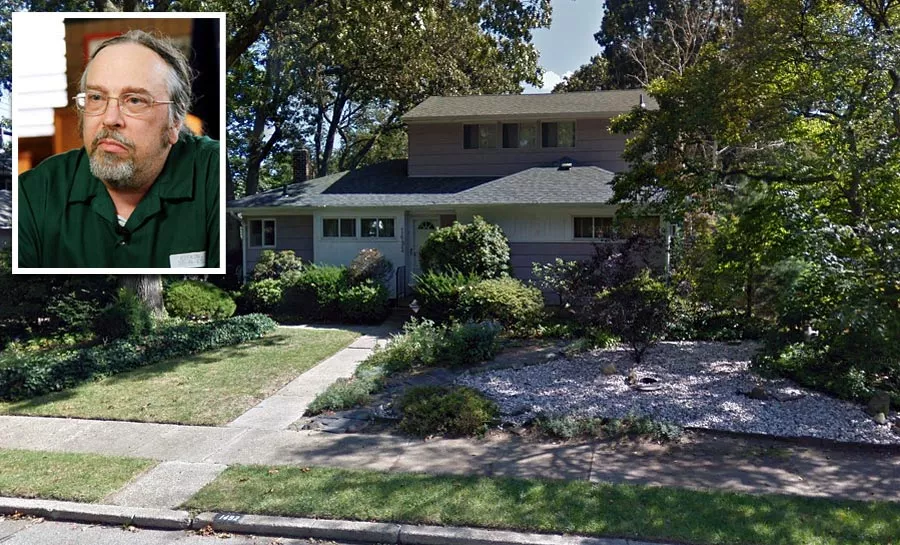 This Google Street View image of 1492 Garden Street was taken in September of 2012.
The 4-bedroom ranch house was last sold in 2011 for $322,000.
Rifkin admitted that he murdered a number of his victims at his home address.
He lived in this split-level house with his mother, Jeanne Rifkin, who was a retired school teacher.
Following his arrest, investigators discovered human blood in a wheelbarrow in the garage. They also came across a chainsaw that had pieces of flesh on it.
In his bedroom, they found items belonging to some of his victims. The items included jewelry, clothing, IDs and pocketbooks.
According to neighbors, there had been a foul odor emanating from the garage.
Victims.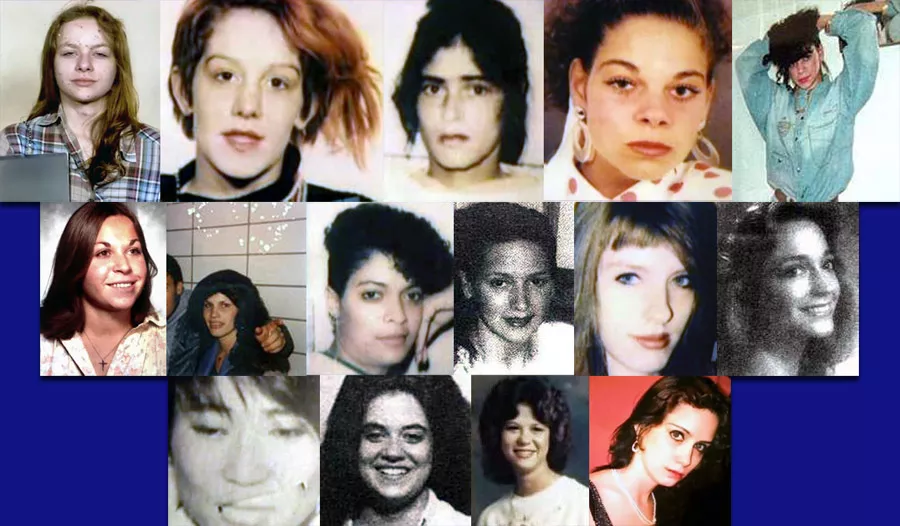 Rifkin admitted to murdering 17 women. However, two of his victims remain unidentified.
His first victim, Heidi "Susie" Balch, wasn't identified until 2013. Although she was murdered in 1989, she wasn't reported missing until 2001. To complicate matters, her aunt had stated that she was last seen in 1995, which was six years after her death.
However, the police eventually learned that the 1995 "sighting" was a piece of second-hand information that had come from someone else.
Rifkin's house from the side.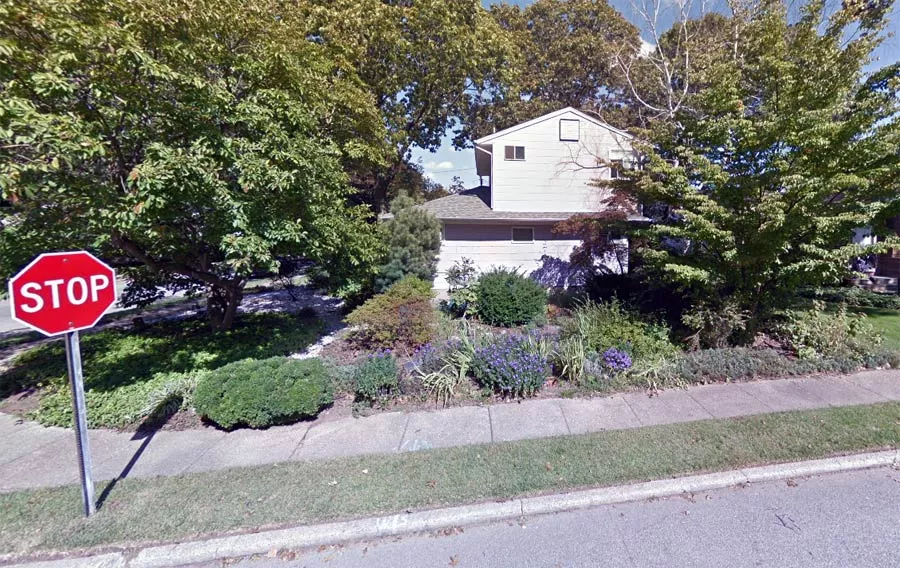 A Google Street View of the southern side of the house, as seen from Spruce Lane.
According to Rifkin's neighbors, he was a quiet loner who was always "respectful" and "pleasant" to deal with.
Closest locations.
Other locations that are relatively close to this place. Roughly 6 miles away.
Crime Location in Lakeview, New York, United States Roughly 11 miles away.
Crime Location in Hempstead, New York, United States Roughly 14 miles away.
Crime Location in West Babylon, New York, United States Roughly 14 miles away.
Crime Location in Queens, New York, United States Roughly 14 miles away.
Crime Location in Gilgo Beach, New York, United States