Robert Shulman's house
Serial Killer House in Hicksville, New York, United States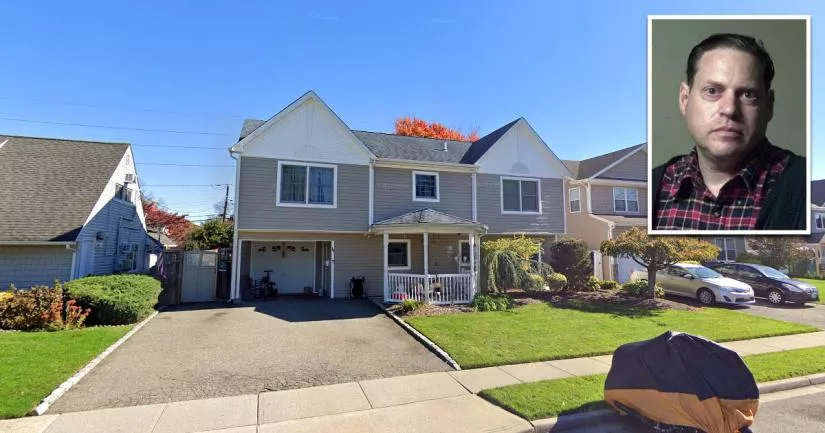 This is Robert Shulman's former house.
It is situated at 11 Glow Lane in Hicksville, New York.
Shulman was a serial killer who murdered five women between 1991 and 1995.
The postal worker lived at this house with his younger brother, Barry, an elderly landlady, and another tenant. His apartment was on the second floor, at the back of the property.
Shulman regularly picked up sex workers in Queens, drove them back to this address, and then led them inside via a screened-in porch at the back.
Once they were in his bedroom, he would instruct them to take off their clothes and help him cook up a batch of crack cocaine.
On at least five of these occasions, he bludgeoned the women to death, dismembered their bodies, and dumped their remains at various locations in Yonkers and Long Island.
His younger brother, Barry, helped him dispose of at least three of the victims.
Although Schulman dismembered the women's bodies in an attempt to hinder their identification, a tattoo on the left breast of his fifth and final victim proved to be his downfall.
When the police released a photograph of the tattoo to the media, they received an anonymous tip that led them to an address in Hollis, Queens. There, they spoke to three women, all of whom agreed that the tattoo belonged to Kelly Sue Bunting, a 28-year-old sex worker who had been working the streets around Jamaica Avenue.
The investigators quickly reasoned that the killer wasn't bringing his victims back to a motel, as the brutal nature of the murders indicated that they would have left behind a considerable amount of trace evidence.
After speaking to sex workers in Hollis, they learned that Bunting was last seen getting into an older model blue Cadillac that was being driven by a white male.
Further canvassing revealed that the man in question was a regular who often brought girls back to his apartment in Hicksville. Although the girls only knew him as "Bob", they were able to lead detectives directly to his house.
Schulman immediately broke down and confessed to the murders following his arrest. During questioning, he initially claimed that he had "blacked out" and then woke up to find the women dead. However, he later admitted that this was a lie and that he had "lost control".
A search of his bedroom uncovered hundreds of bloodstains on the walls and ceilings. These splatters matched the DNA profiles of three of the victims.
In 1999, Schulman was found guilty of first-degree murder and sentenced to death. However, his death sentence was overturned by the New York State Court of Appeals in 2004.
On April 13th, 2006, he died in prison at the age of 52. His cause of death was never released.
Schulman's younger brother, Barry, later confessed to helping dispose of three of the victims. During questioning, he claimed that his brother had begged him for help. In December of 1999, a judge sentenced him to two years in county jail.

Further information is available in the "Photos" section below.
Robert Shulman house address
Below, you will find the address and the GPS coordinates for this location.
GPS coordinates
The latitude and longitude coordinates for the house are:
40.746817, -73.539492
Map
To view directions on how to get there, you can use the Google Maps shortcut below:
Address
The full address for this location is:
11 Glow Lane
Hicksville
New York
NY 11801
United States
Directions
The neighborhood is accessible via Brittle Lane, which lies about 190 feet south of the intersection between Stewart Avenue and Levittown Parkway.
Details about the general area
Hicksville is situated in Nassau County on Long Island.
Private Property Warning
This is a private property. It is not a public place. Therefore, you should be respectful and not step foot on the property without permission.
Photos
Photos of the house and other related images.
---
11 Glow Lane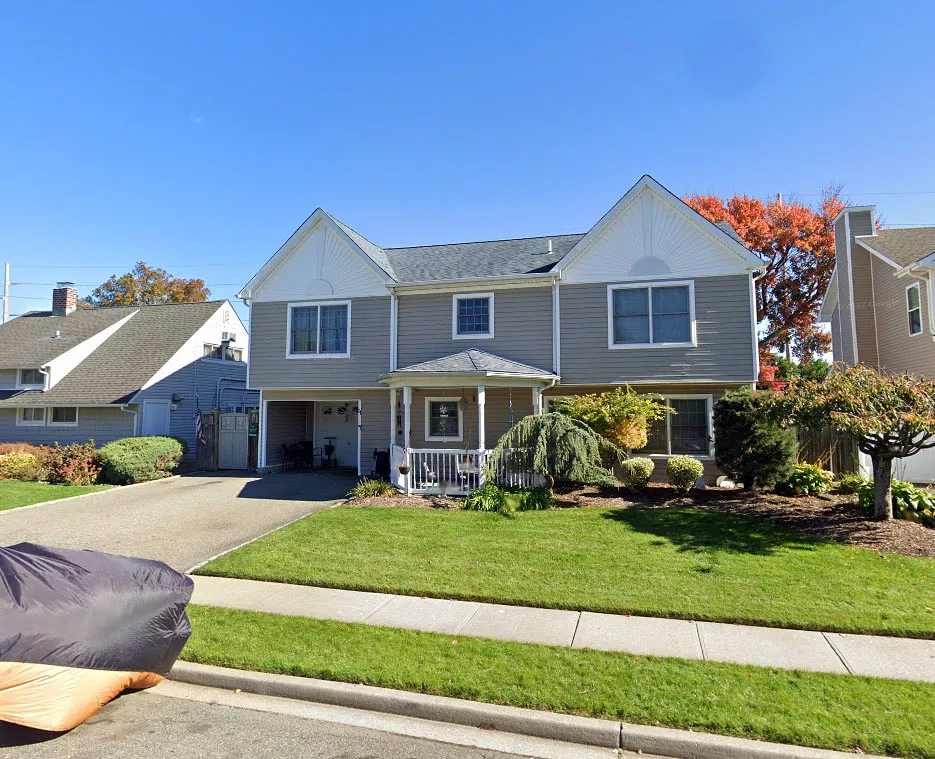 This Google Street View image of 11 Glow Lane was captured in October of 2022.
The house was built in 1948. It was last sold for $275,000 in 2003.
Judging by old news footage, the exterior of this house was extensively remodeled following the murders.
At the time of the killings, the property contained four separate apartments, two of which were being rented by Robert Schulman and his brother. The other two apartments belonged to the landlady and another tenant.
Schulman regularly picked up sex workers in Queens, drove them to Glow Lane, and led them into the back yard via the gate on the left. They would then enter the property via a screened-in porch.
Most of the girls that he picked up over the years were not harmed. Consequently, they were able to lead the police to this address.
The women he did kill were bludgeoned with a baseball bat, hammer, or barbell. To prevent them from being identified, he removed their hands with a hacksaw and then threw their remains into dumpsters at different locations. He also disposed of their belongings in a similar manner.
Because he lived with other tenants, he used various cleaning products and air fresheners to hide potential smells.
Although he initially claimed that he had "blacked out" during the murders, he later told investigators that this was a lie. In reality, he had "lost control" due to intense feelings of anger and rage.
Following the murders, he would throw the weapon away and promise himself that it was never going to happen again. Interestingly, serial killer Ted Bundy also admitted to doing something similar while he was confessing to the murder of Georgann Hawkins.
Jamaica Avenue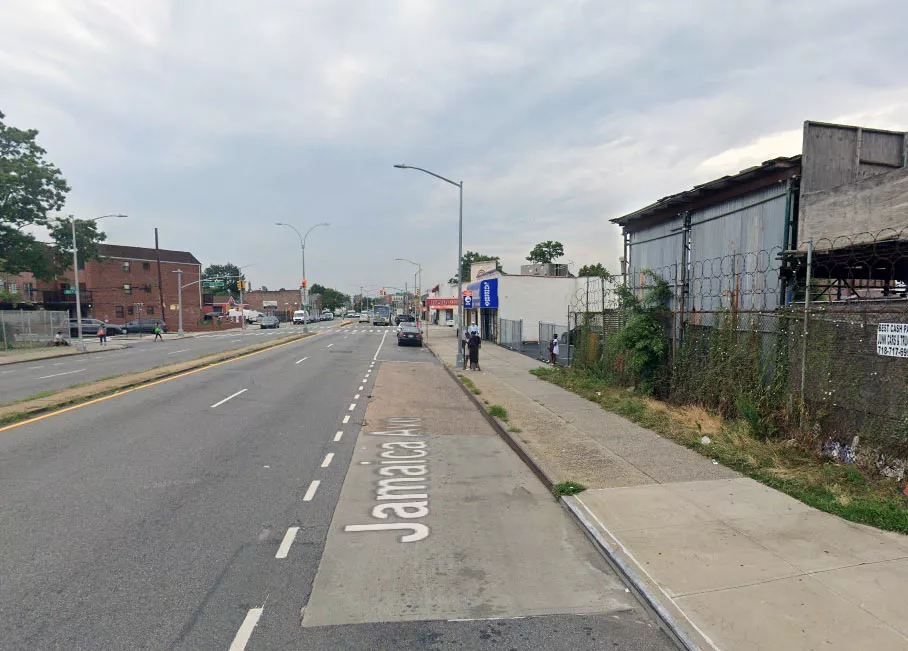 Kelly Sue Bunting (aka Melani) worked between 198th Street and Francis Lewis Boulevard on Jamacia Avenue in Hollis, Queens.
At the time, this stretch of road was a popular spot among sex workers.
On the day of her disappearance, Bunting was last seen getting into a blue Cadillac. Fortunately, Schulman had visited the area so frequently that many of the girls instantly knew who the police were looking for.
When Schulman read about Bunting's identification in the newspaper, he immediately regretted the fact that he had left her tattoo intact.
Fortunately, it was this "oversight" that eventually came back to bite him.
Coordinates: 40.713529, -73.759863
Shulman's apartment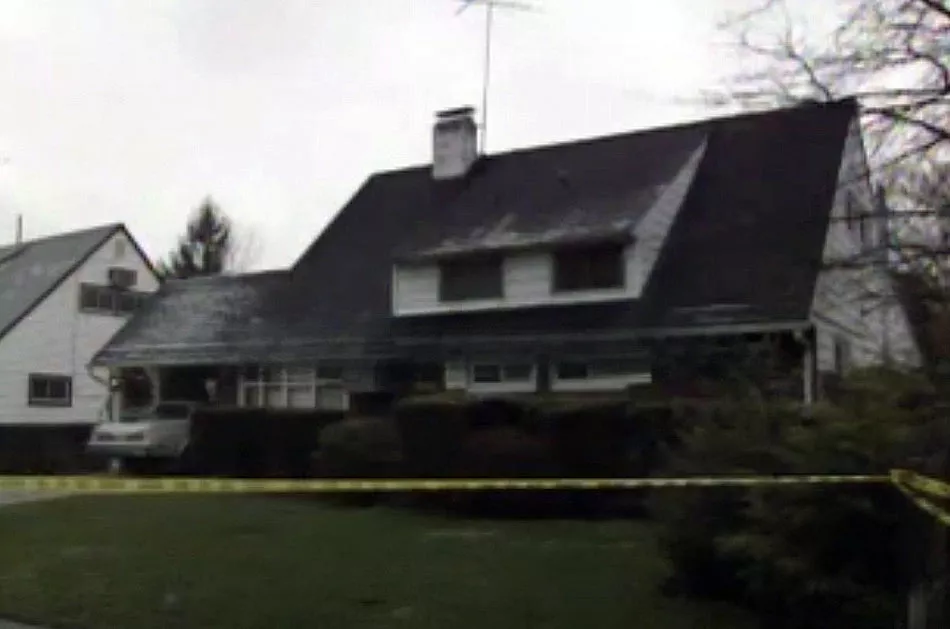 This image of Shulman's house was taken from news footage that was captured shortly after his arrest. As you can see, the exterior has completely changed since the murders.
Schulman's victims were Lori Vasquez (24), Meresa Hammonds (31), Medford Jane Doe (unidentified), Lisa Ann Warner (18), and Kelly Sue Bunting (28).
The five women were brought back to this house and then bludgeoned to death.
Note that it is unclear where he dumped Warner's remains, as her body wasn't found until it was brought to a recycling plant in Brooklyn.
Lori Vasquez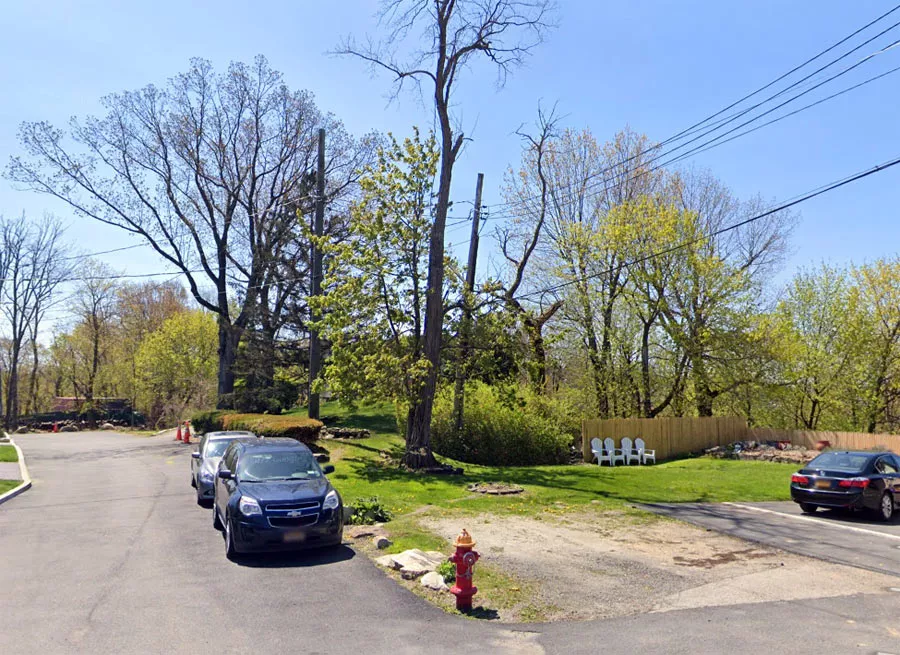 Lori Vasquez was Schulman's first victim. Her dismembered remains were found at the back of 28 Belknap Avenue in Yonkers on August 31st, 1991.
Vasquez's body was stuffed into a garbage can, which was later dumped in this wooded area.
Coordinates: 40.957089, -73.865994
Meresa Hammonds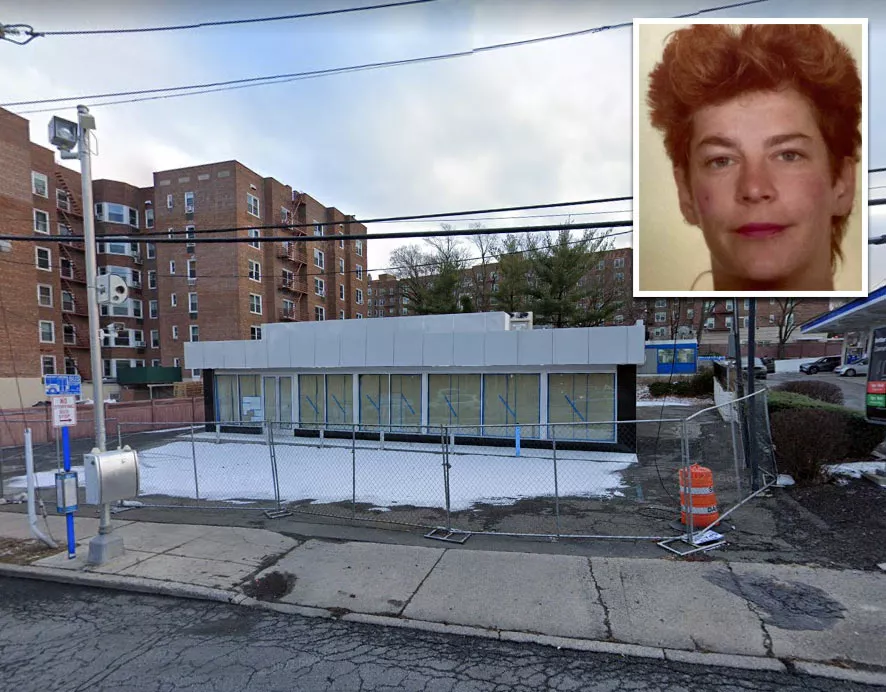 On June 27th, 1992, the remains of Meresa Hammonds were found in a dumpster at the back of 1288 Midland Avenue in Yonkers.
Hammonds remained unidentified for nearly 30 years. She was known as "Yonkers Jane Doe" until 2021, when the police utilized genealogical DNA testing to track down her relatives.
Medford Jane Doe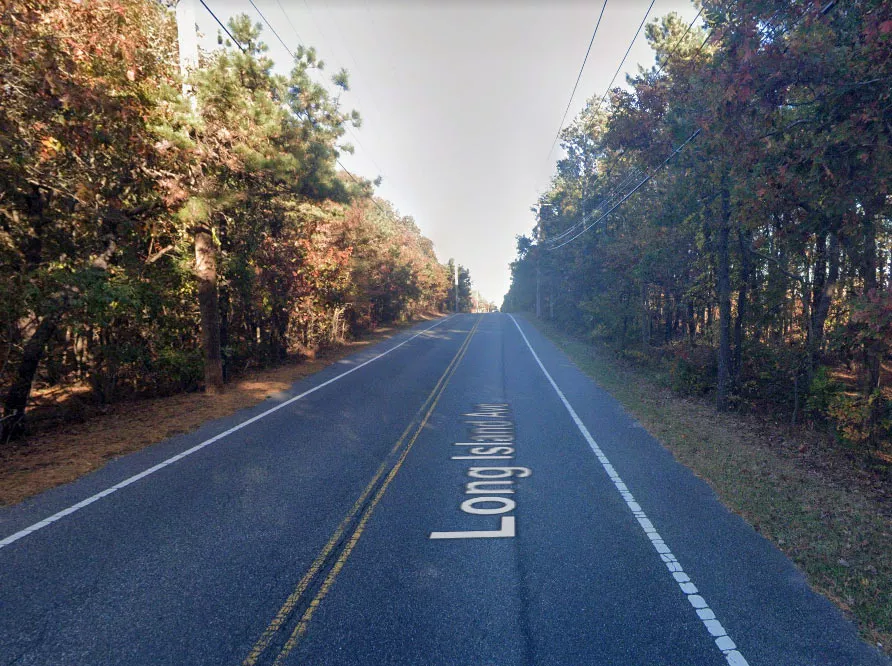 Medford Jane Doe is Shulman's last remaining unidentified victim.
On December 7th, 1994, her partial remains were found inside a blue Rubbermaid container at the end of a small roadway off Long Island Avenue, between Yaphank and Medford.
She was estimated to be 20–30 years old and roughly 5'0" in height. There was a tattoo on her left shoulder that consisted of a red heart with a white banner that had the name "Adrian" written on it. At the time of her death, she may have been wearing a black sweater.
Note that the coordinates below are approximate.
Coordinates: 40.818692, -72.987547
Kelly Sue Bunting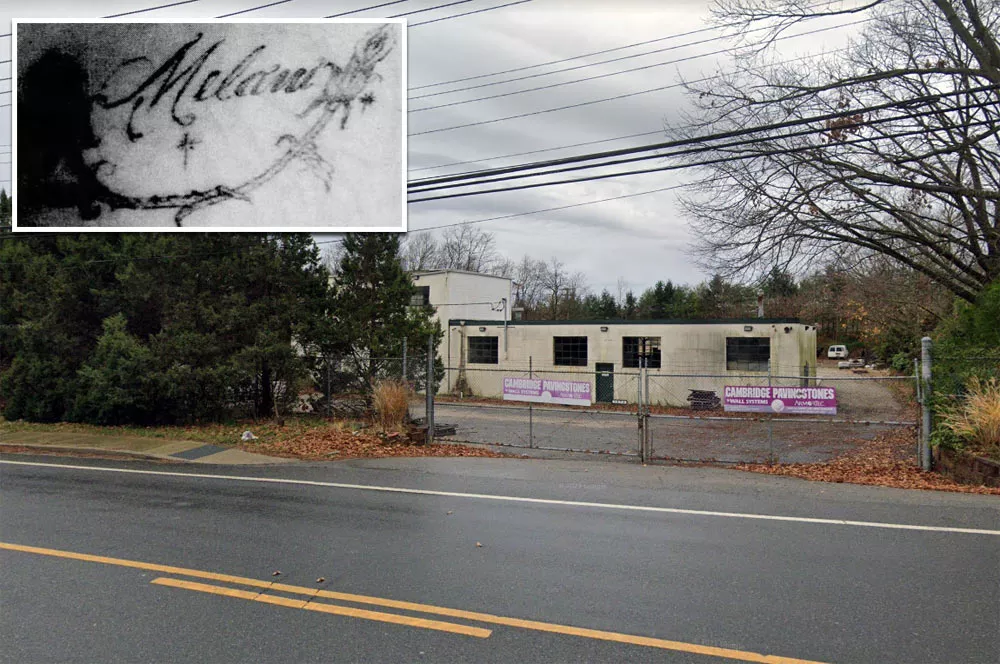 Kelly Sue Bunting's body was found at 1875 Walt Whitman Road in Melville on December 11th, 1995. At the time, the property belonged to a company called FRP Sheet Metal Contracting.
The discovery was made by an employee who was searching for a missing lottery ticket.
In Bunting's case, Schulman had removed her hands, wrapped her body in a sleeping bag, and then thrown it in a dumpster in the parking lot.
The police tracked down Bunting's identity by releasing a photograph of her tattoo, which read "Melani".
After speaking to sex workers in Hollis, Queens, they learned that the 28-year-old had been operating under the name Melani Vilavencencio.
It was later determined that the sleeping bag had been sold at Sears and that Schulman had registered for a credit card at the Sears store in Hicksville roughly five months before the murder.
Bunting's identification proved to be Schulman's downfall, as two sex workers named "Camille M." and "Maggie D." had seen her jumping into a blue Cadillac in Hollis on December 8th, 1995.
Visualize
There is more than one location associated with this entry. To view all of these places on the same map, you can use the following feature:
Closest Locations
Other locations that are relatively close to this address: Roughly 4 miles away.
Serial Killer House in East Meadow, New York, United States Roughly 6 miles away.
Place of Interest in Mineola, New York, United States Roughly 8 miles away.
Crime Location in Melville, New York, United States Roughly 8 miles away.
Place of Interest in Massapequa Park, New York, United States Roughly 9 miles away.
Crime Location in Lakeview, New York, United States