The location where Meresa Hammonds was found
Crime Scene Location in Yonkers, New York, United States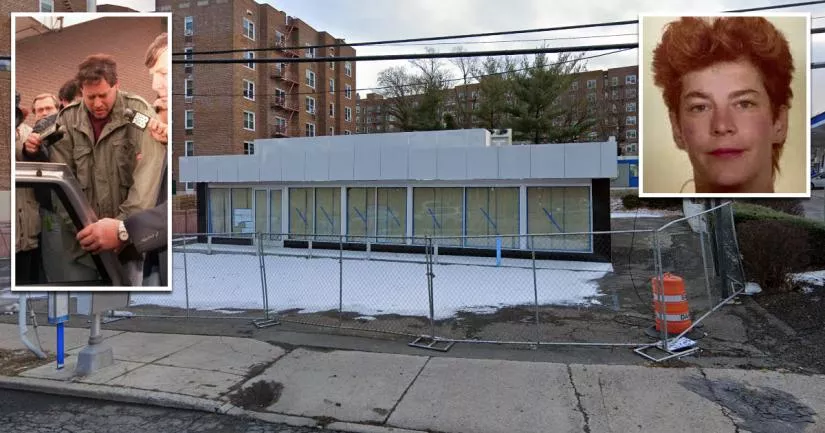 This is the location where serial killer Robert Shulman dumped the body of Meresa Hammonds.
It is situated at 1288 Midland Avenue in Yonkers, New York.
At the time of the murder, the unit belonged to a pizzeria called "I Luv NY Pizza". Recent Google Street View images show that the property has been vacant for a number of years.
On June 27th, 1992, the dismembered body of an unidentified woman was found wrapped in black trash bags in a dumpster behind this building.
One of her legs and both of her hands were missing. Consequently, the police were unable to cross-reference her fingerprints. Eight months after her murder, she was buried in an unmarked grave at Frederick Douglass Memorial Park in Staten Island.
Sadly, Hammonds remained unidentified for nearly three decades. During this period, she was referred to as "Yonkers Jane Doe".
Her killer was arrested in 1996 after the police identified his final victim, Kelly Sue Bunting. Between 1991 and 1995, Shulman regularly picked up sex workers in Hollis, Queens, before bringing them back to his apartment in Hicksville, Long Island. On at least five of these occasions, he bludgeoned the women to death in a fit of anger, dismembered their bodies, and then discarded their remains in different dumpsters.
Although Shulman confessed to murdering Yonkers Jane Doe, he did not know her name.
Hammonds finally got her name back in 2021 when a cold case detective named John Geiss matched her DNA against her cousin's profile on a genealogy website. Following the match, he was able to reach out to her relatives and confirm her identity.
Hammonds was born in Kentucky and grew up in California. Later, she moved to Michigan with her sister before eventually heading further east and settling in New Jersey.
Her now-adult son, Jason Di Tripani, was adopted and raised by her friend in New Jersey. He grew up wondering why his mother had never tried to track him down.
Tripani was understandably shocked and saddened when he found out that she had been murdered by a serial killer in 1992. However, the silver lining was knowing that she hadn't refused to look for him all those years.
Following her identification, he was able to connect with his mother's siblings in Michigan.

Further information is available in the "Photos" section below.
Sub-entry
This location has been marked as a sub-entry. As a result, it might lack certain details. For more information about this subject, please check out the following location:
Meresa Hammonds crime scene location
Below, you will find the address and the GPS coordinates for this location.
GPS coordinates
The latitude and longitude coordinates for the store are:
40.928912, -73.848141
Map
To view directions on how to get there, you can use the Google Maps shortcut below:
Address
The full address for this location is:
1288 Midland Avenue
Yonkers
New York
NY 10704
United States
Directions
The store sits on the corner of Kimball Avenue and Midland Avenue.
Details about the general area
It is situated in Southeast Yonkers, New York.
Photos
Photos of the store and other related images.
---
1288 Midland Avenue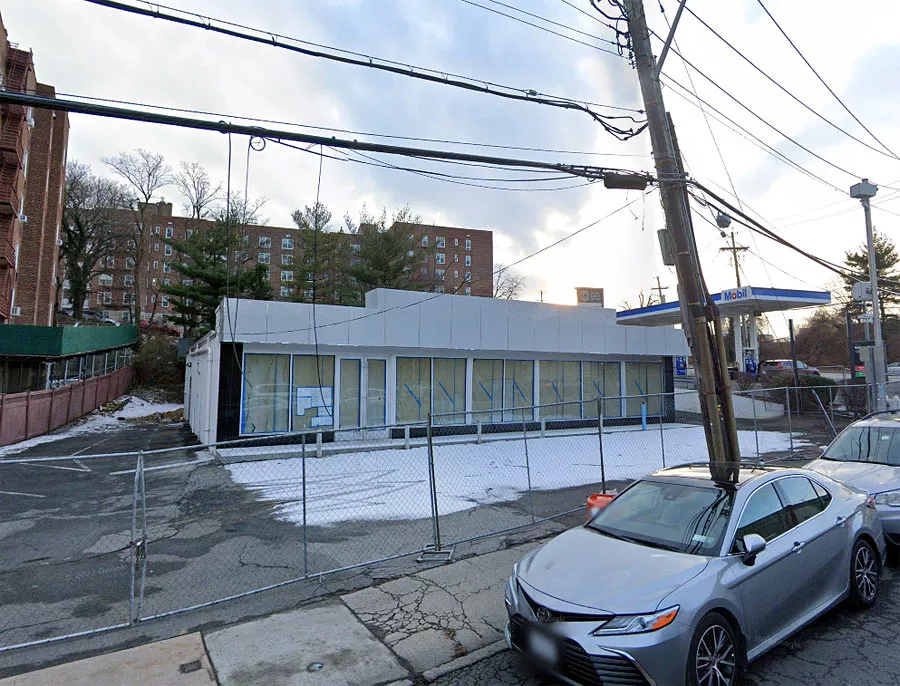 This Google Street View image of 1288 Midland Avenue was captured in January of 2022—almost 30 years after Hammonds' remains were found in a dumpster at the back.
At the time of the murder, this building was home to a pizzeria called "I Luv NY Pizza".
2016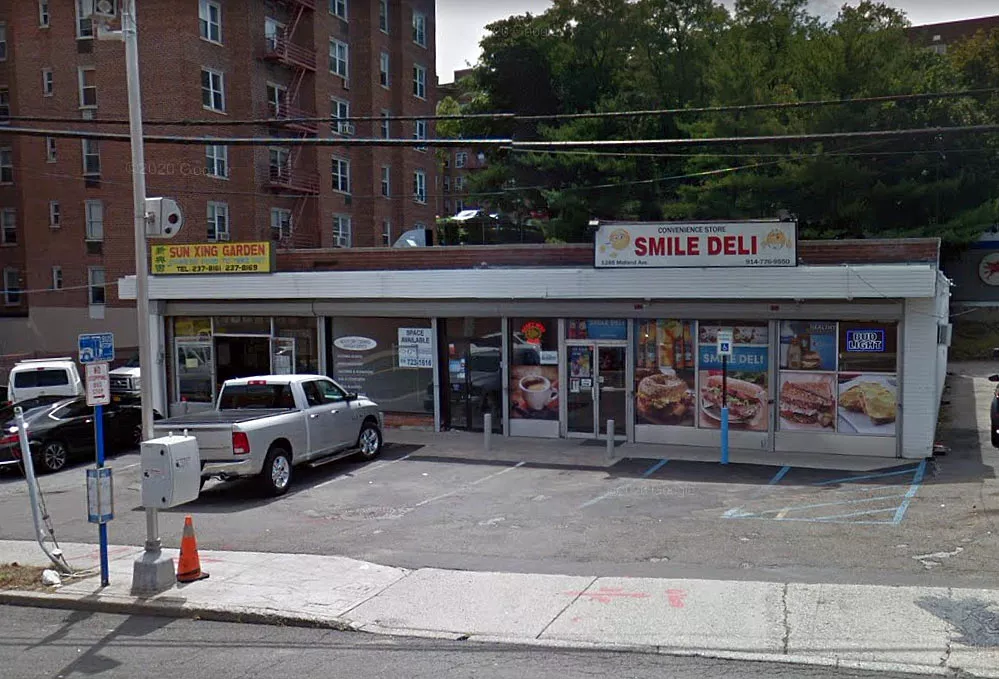 Image source: Google Maps
This is an older Street View image from 2016.
Crime scene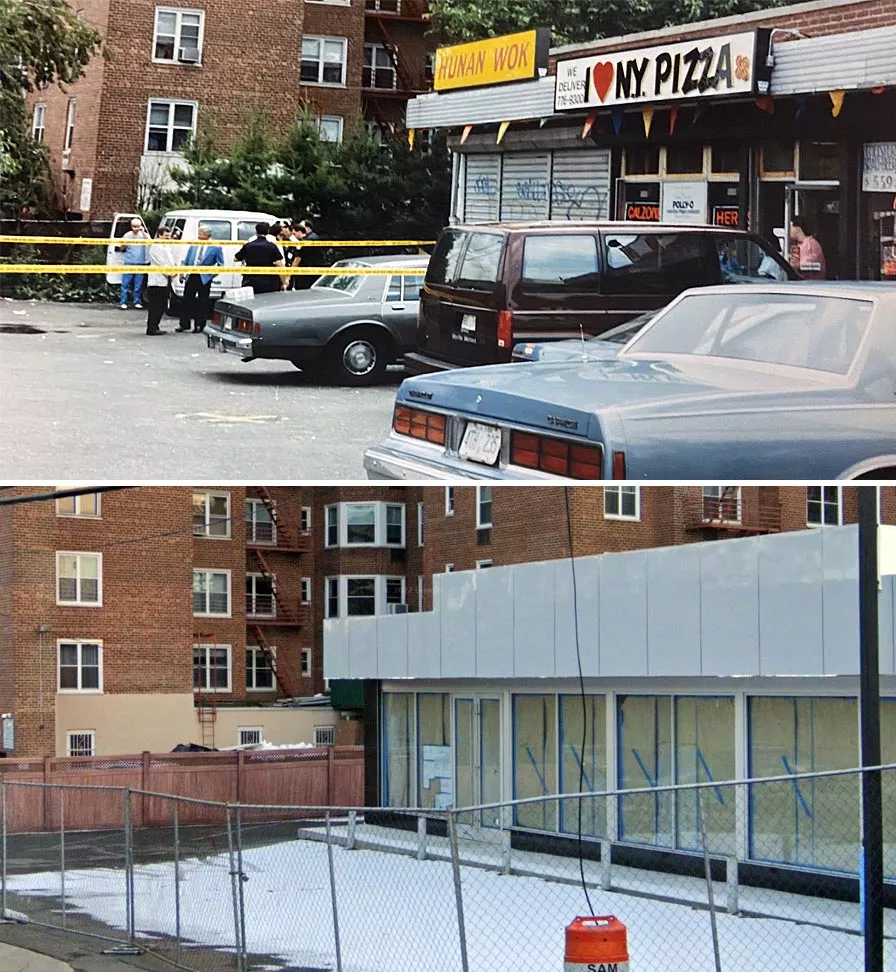 This is a "then and now" image of the crime scene. The photograph at the top was taken on June 27th, 1992.
Visualize
There is more than one location associated with this entry. To view all of these places on the same map, you can use the following feature:
Closest Locations
Other locations that are relatively close to this address: Roughly 3 miles away.
Serial Killer House in Yonkers, New York, United States Roughly 4 miles away.
Crime Location in The Bronx, New York, United States Roughly 4 miles away.
Serial Killer House in The Bronx, New York, United States Roughly 7 miles away.
Crime Location in The Bronx, New York, United States Roughly 7 miles away.
Crime Location in The Bronx, New York, United States