The parking lot where Tiffany Bresciani was murdered
Crime Scene Location in Manhattan, New York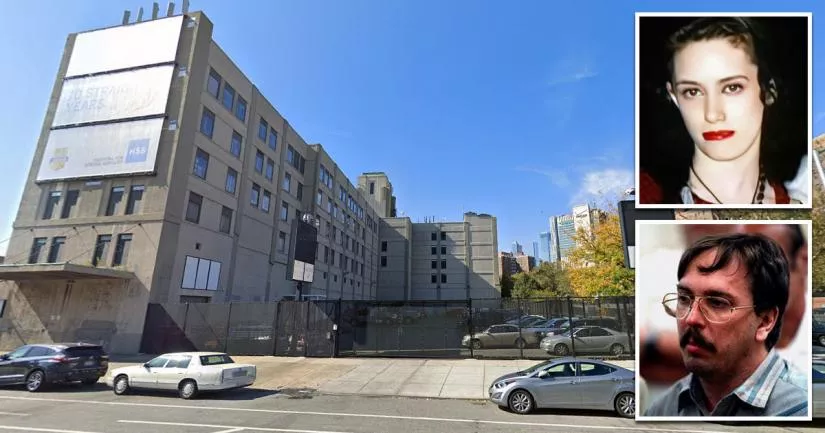 This is the parking lot where serial killer Joel Rifkin murdered Tiffany Bresciani.
It is located at 210 South Street in Manhattan, New York.
At the time of the murder, the building was home to the New York Post newspaper. These days, it is owned by a self-storage company called Manhattan Mini-Storage.
Bresciani moved to New York to become an actress
Bresciani was a 22-year-old sex worker from Metairie, Louisiana.
Initially, she had moved to New York with hopes of becoming an actress on Broadway. However, those dreams failed to materialize, and she eventually ended up dancing at strip clubs.
After moving to the Big Apple, Bresciani started hanging around the punk rock scene and abusing drugs such as heroin.
She also became involved in the sex trade.
For a short period of time, she dated Rick Wilder, who was the founder of the hardcore punk band The Mau-Mau's. However, their relationship ended due to her worsening heroin addiction.
Relationship with Dave Rubinstein
Not long after, she started seeing another punk musician named Dave Rubinstein (Dave Insurgent), who had co-founded the band Reagan Youth in 1980.
By the time Bresciani crossed paths with Rubinstein, he was a disheveled shell of his former self. The washed-up singer was heavily addicted to heroin, his rock career was over, and he was now living a pitiful, isolated existence on the streets of Manhattan.
During their relationship, Bresciani "turned tricks" to fund both of their drug habits. Rubinstein would wait on the street whenever his girlfriend left with a client. When she arrived back with some cash, the couple would walk off together and buy some heroin.
Joel Rifkin
In the early hours of June 24th, 1993, Bresciani was picked up on Allen Street by Joel Rifkin, an unemployed 34-year-old who still lived with his mother.
On this occasion, she would not return.
Rifkin was a serial killer who had started murdering sex workers four years prior. By June 1993, he had already claimed the lives of at least 16 women.
On that fateful night, he was cruising around Manhattan in his mother's blue Toyota sedan when he noticed Bresciani standing on Allen Street.
Following a quick discussion about the price, she jumped into his vehicle, and the pair drove southward to this parking lot at 210 South Street.
At the time, the area around the northern side of the Manhattan Bridge was a popular place for sex workers and their clients to "conduct business".
Bresciani's murder
Rifkin said that he strangled Bresciani to death in his car at around 5.30 a.m.
Following the murder, he drove back to his home on Long Island. Along the way, he stopped at a store to purchase rope and a blue plastic tarp, which he used to wrap up her remains.
While all of this was unfolding, Rubinstein was still standing on Allen Street, waiting for his girlfriend to return. After some time had passed, he grew anxious. Fearing that something was wrong, he contacted the police and provided a description of the vehicle. He also searched for Bresciani at local hospitals and at some of the clubs where she danced.
When Rifkin arrived back at his house in East Meadow, he didn't have time to remove the body from the trunk. By that stage, it was long past sunrise, and his mother was eager to use her Toyota to run some morning errands.
After taking her car keys, she drove to a local supermarket, completely unaware that there was a dead body in the back of her vehicle.
Fortunately for Rifkin, his mother never opened the trunk. Consequently, he was able to move the tarp containing Bresciani's remains to a wheelbarrow in the garage later that day.
The body reportedly lay in the garage for three days while Rifkin worked on his Mazda pickup truck. He didn't get rid of it until the growing, overpowering smell forced him into action.
Aftermath
At around 3 a.m. on June 28th, 1993, he loaded his victim's remains into the back of his truck and drove eastward towards Republic Airport in Farmingdale. However, as he was driving along, a state police patrol car noticed that his truck was missing a rear license plate.
Although the officers turned on their flashers and ordered him to pull over, "Joel the Ripper" sped up and kept going.
This led to a 20-mile-long car chase, which eventually culminated in Rifkin's arrest and the discovery of Bresciani's body.
Rubinstein was heartbroken when he learned that his girlfriend had been found dead in such horrific circumstances.
Bizarrely, this wasn't the only tragedy to befall him that week.
Two days later, Rubinstein's father accidentally killed his mother in a freak vehicle accident at their home in Queens. Depressed and guilt-ridden by such an unfathomable chain of events, he decided to take his own life.
On July 3rd, 1993, Rubinstein committed suicide by overdosing on heroin.

Further information is available in the "Photos" section below.
Tiffany Bresciani death location
Below, you will find the address and the GPS coordinates for this location.
Address
210 South Street, Manhattan, New York, NY 10002, USA
Map
To view directions on how to get there, you can use the Google Maps shortcut below:
GPS coordinates
The latitude and longitude coordinates for the parking lot are:
40.709787, -73.994526
Directions
The parking lot sits on the corner of Market Slip and South Street in the Lower East Side of Manhattan. It is across the road from the Murry Bergtraum Softball Field.
Private Property Warning
This is a private property. It is not a public place. Therefore, you should be respectful and not step foot on the property without permission.
The parking lot is no longer open to members of the general public.
Photos
Photos of the parking lot and other related images.
---
210 South Street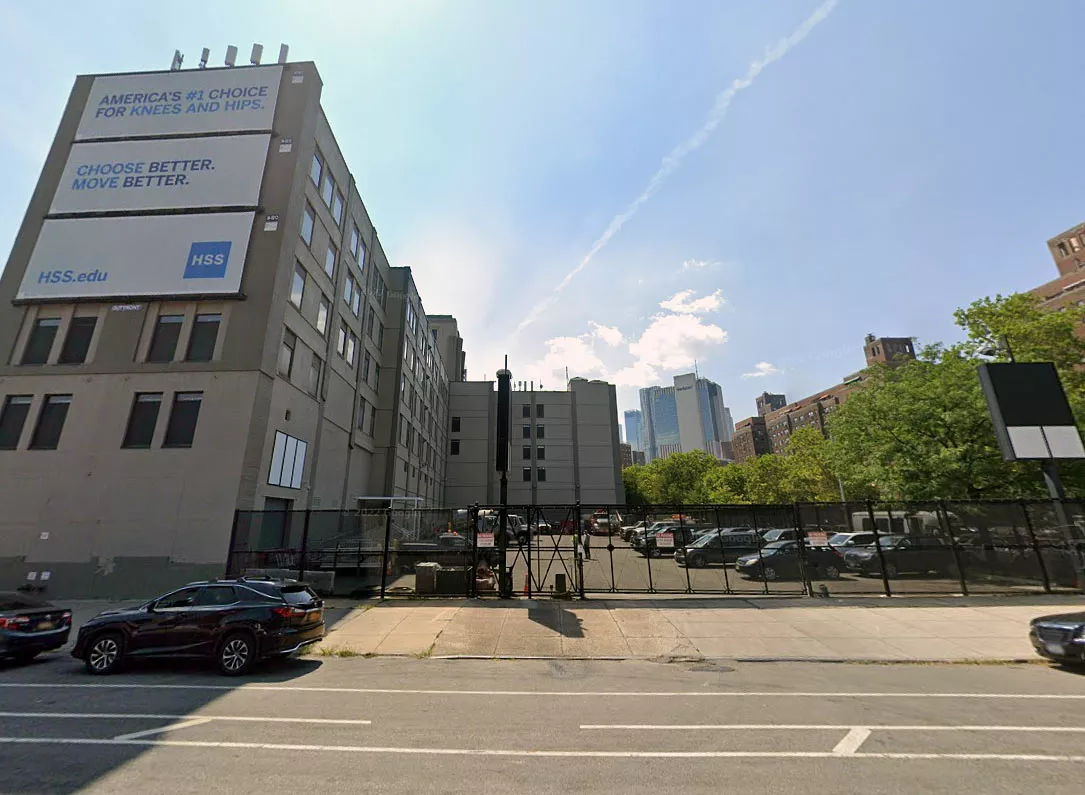 This Google Street View image of 210 South Street was captured in July 2022—nearly 30 years after Tiffany Bresciani's murder.
During his confession, Rifkin claimed that he strangled the 22-year-old to death while they were having intercourse.
At the time of the killing, the building was home to the New York Post newspaper.
Two years later, in 1995, Rupert Murdoch moved the New York Post to the News Corporation headquarters tower in midtown Manhattan.
Tiffany Bresciani and Dave Rubinstein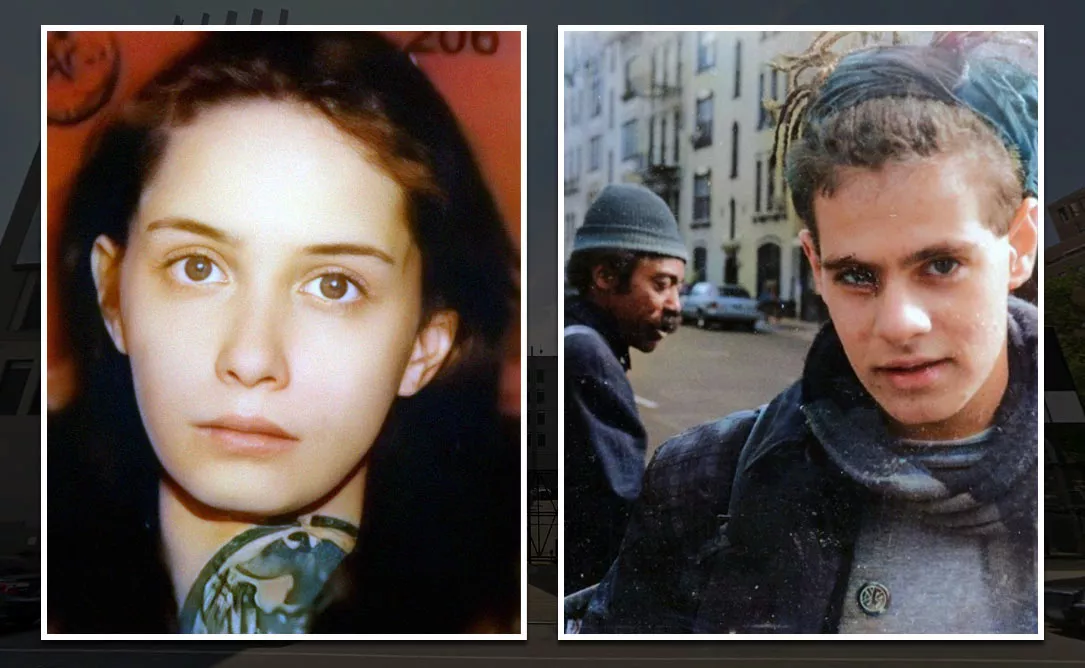 Tiffany Bresciani was a "sweet goth girl" who moved to New York City to become an actress.
However, those dreams failed to materialize, and she was eventually lured into the sex industry.
Women who relocate to large cities with such aspirations are often fed the lie that dancing in clubs or working as a high-end escort can be a stepping stone into the world of entertainment.
Unfortunately, it rarely pans out that way.
Once Bresciani began abusing heroin, she found herself in a seemingly inescapable downward spiral.
To fund her habit, she made the transition from dancing in strip clubs to turning tricks on Allen Street in Manhattan. Although she made several attempts to get clean, they ultimately ended in failure.
By the time she met Rubinstein, his life had also been entirely consumed by heroin.
The bright and talented singer was now in the same boat as Bresciani, spending every sober moment thinking about ways to fund his next fix.
At one point, he attempted to become a drug dealer. However, he wasn't cut out for that world, as he didn't have the willpower to stop himself from using his own supplies. On one occasion, a rival dealer had also viciously beaten him with a baseball bat.
On that fateful June morning in 1993, Bresciani and Rubinstein were standing on Allen Street when Rifkin pulled up beside them.
At the time, they probably felt somewhat excited that they were now within touching distance of their next score. All Bresciani had to do was spend 20 minutes with the man. After that, they'd be on their way.
Unbeknownst to them, this "client" also had an addiction that he felt incapable of controlling.
When Bresciani casually jumped in the vehicle and told Rubinstein that she'd be back soon, the couple had no idea that it was the last time they would ever see each other.
Closest Locations
Other locations that are relatively close to this address: Less than a mile away.
Crime Location in Manhattan, New York Roughly one mile away.
Filming Location in Manhattan, New York Roughly one mile away.
Filming Location in Manhattan, New York