The Averna Social Club from The Sopranos
Filming Location in Manhattan, New York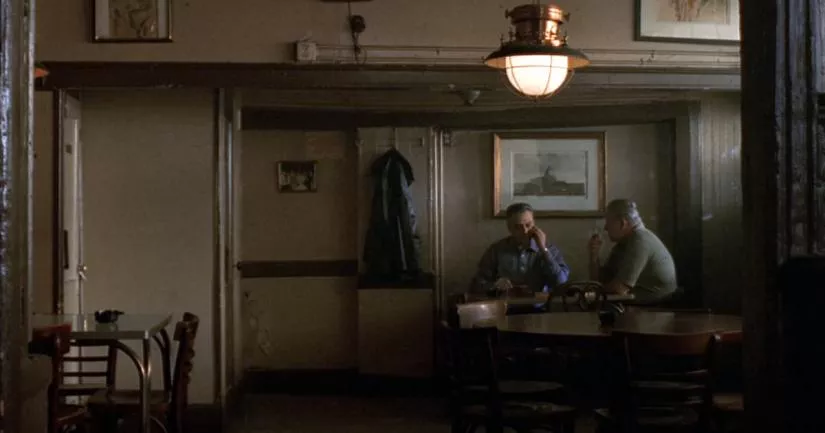 This is the Averna Social Club from The Sopranos.
It is situated at 176 Mulberry Street in Manhattan, New York.
In the series, the Lupertazzi crime family uses this club as their main hangout.
This is the place where they socialize, discuss business, and hold important sit-down meetings.
In real life, the building is home to an Italian eatery called Mulberry Street Bar.
This filming location makes its debut in Episode 3 of Season 4, when Paulie Gualtieri calls Lupertazzi underboss Johnny Sacrimoni from prison. During their conversation, Paulie slyly informs John that New Jersey capo Ralph Cifaretto made a joke about his wife's weight.
Johnny Sack is so incensed by this joke that he asks his boss, Carmine Lupertazzi, to sanction a hit on Ralph. However, Carmine refuses to do so.
Another notable scene occurs at the end of Season 6, when Lupertazzi boss Phil Leotardo holds a meeting at the club, in which he gives his capos the "green light" to whack Tony, Bobby, and Silvio.
Although all of the interior shots were filmed at 176 Mulberry Street, the exterior shots of the Averna Social Club were filmed at 201 Mott Street. Fortunately, Mott Street is only a 2-minute walk away from this location.
Lupertazzi family bar
Below, you will find the address and the GPS coordinates for this location.
Address
176 Mulberry Street, Manhattan, New York, NY 10013, USA
Map
To view directions on how to get there, you can use the Google Maps shortcut below:
GPS coordinates
The latitude and longitude coordinates for the bar are:
40.720239, -73.996862
Directions
The bar is close to the corner of Broome Street and Mulberry Street in Little Italy.
Private Property Warning
This is a private property. It is not a public place. Therefore, you should be respectful and not step foot on the property without permission.
Photos
Photos of the bar and other related images.
---
Johnny Sack
Episode 3, Season 4 - Christopher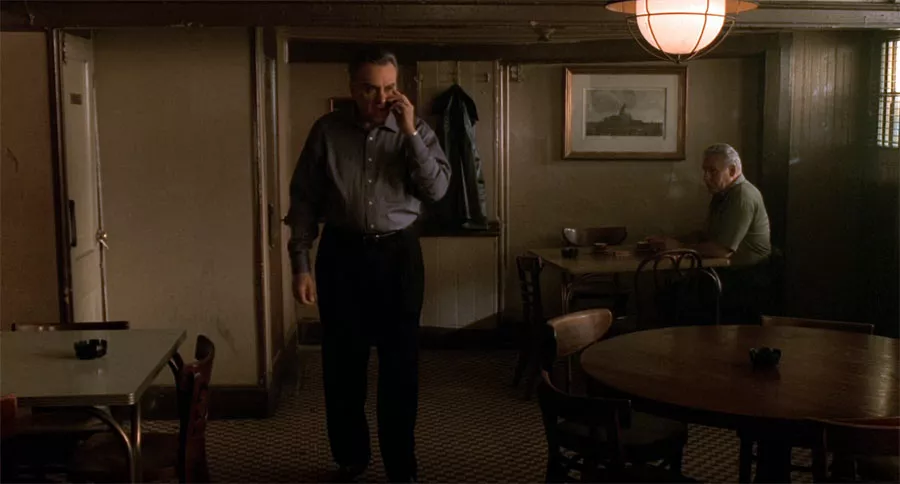 In this scene, Johnny Sack learns that Ralph Cifaretto made an insensitive joke about his wife's weight.
"I want you to sanction a hit on Ralph Cifaretto."
Episode 4, Season 4 - The Weight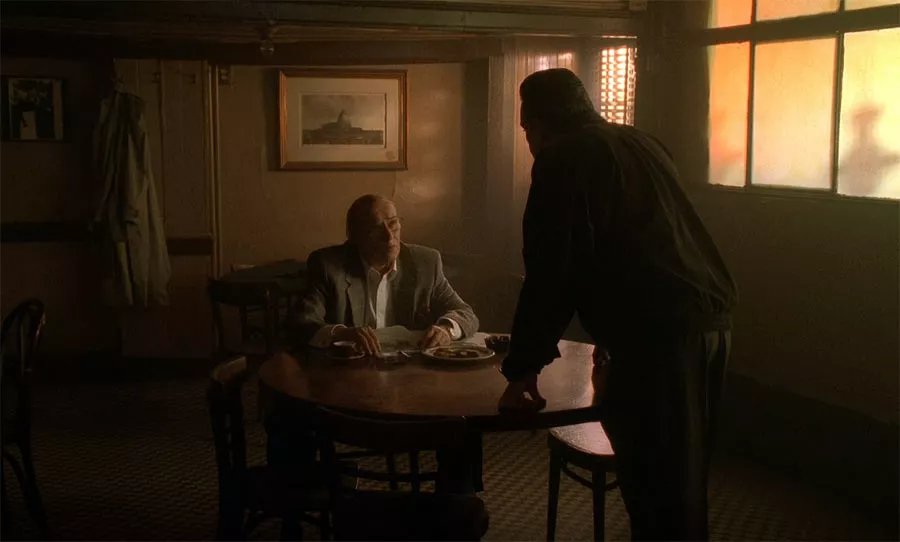 John asks New York boss Carmine Lupertazzi to sanction a hit on Ralph. However, Carmine refuses to do so. In his opinion, having a guy "clipped" over a joke would be an overreaction.
As a compromise, he tells John that he will "tax" Ralphie $200,000.
John is angered by this, as he believes that no amount of money is worth his wife's honor.
Mulberry Street Bar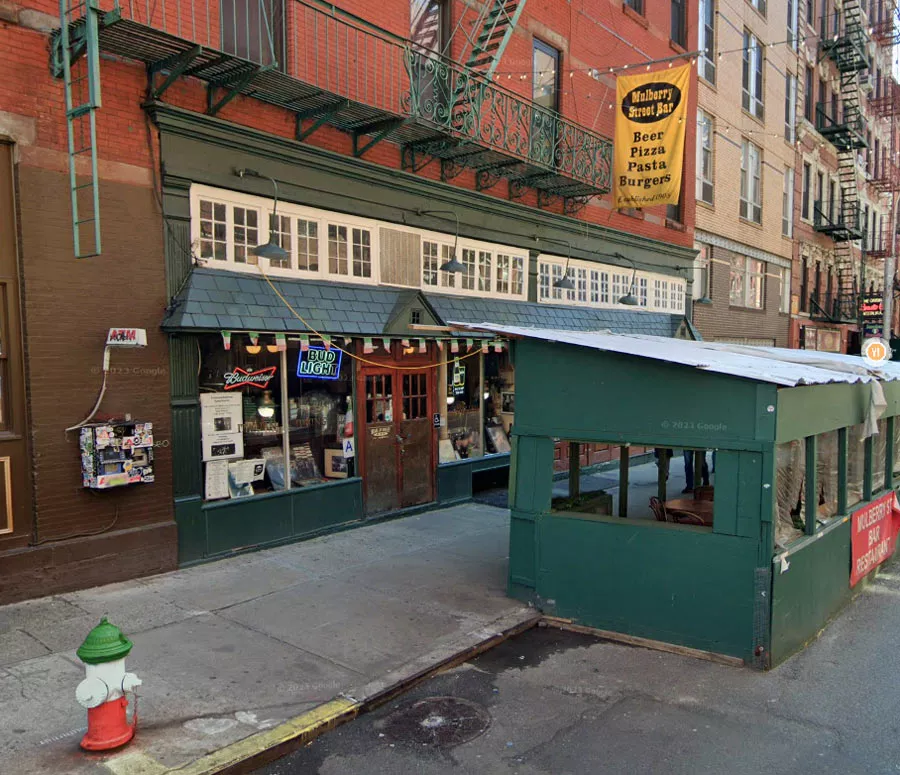 This Google Street View image of Mulberry Street Bar was taken in August 2021.
All of the New York family's sit-down meetings were filmed inside.
Tony Soprano and Silvio Dante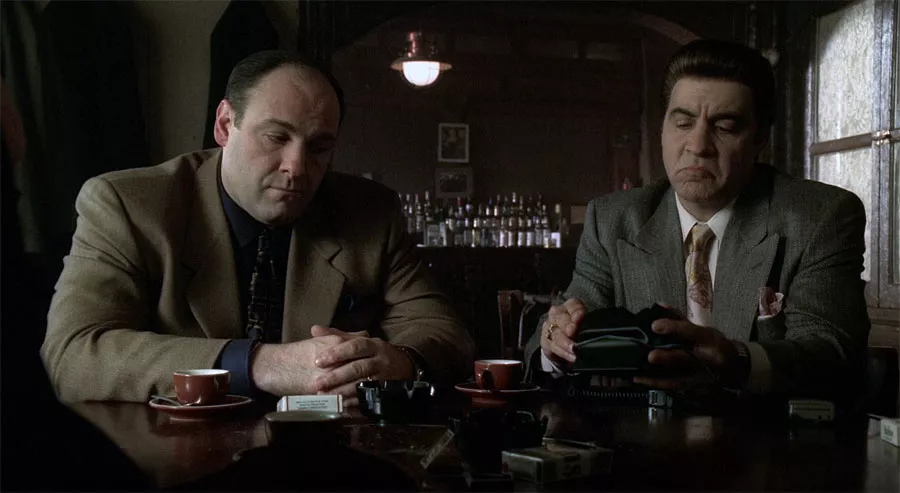 Tony Soprano and Silvio Dante attend a sit-down with the New York family at the Averna Social Club.
During this scene, Tony, Silvio, Carmine, John, and Junior Soprano are discussing what to do about the Ralph situation.
Johnny Sack remains petulant and stubbornly refuses to accept an apology. Instead, he continues to press for a sanctioned hit.
Shortly afterwards, Carmine Lupertazzi loses his patience with John and accuses him of being unreasonable. He then tells him that he should "either name a price or get the f**k over it."
In response, John gets up, grabs his jacket, and storms out.
John leaves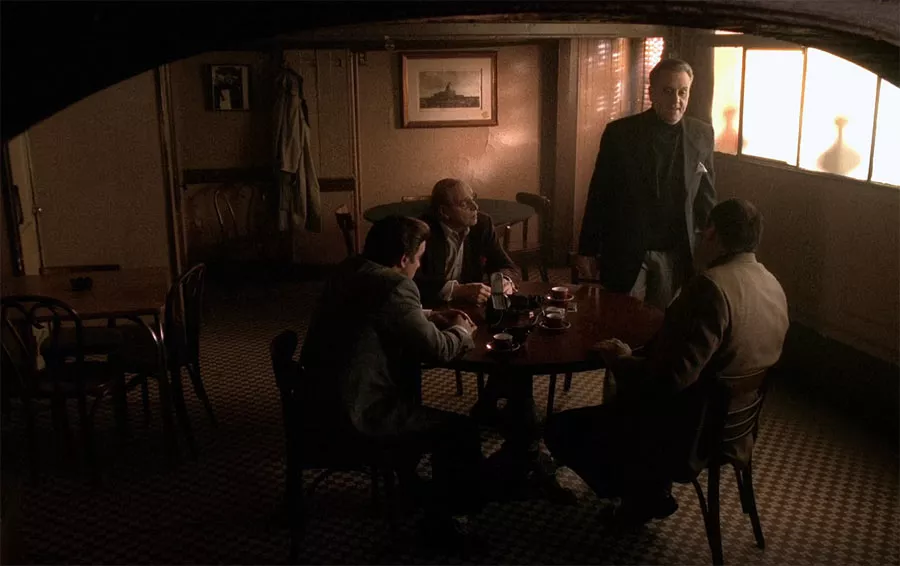 After Carmine delivers his ultimatum, John gets up and decides to leave without saying anything.
Exterior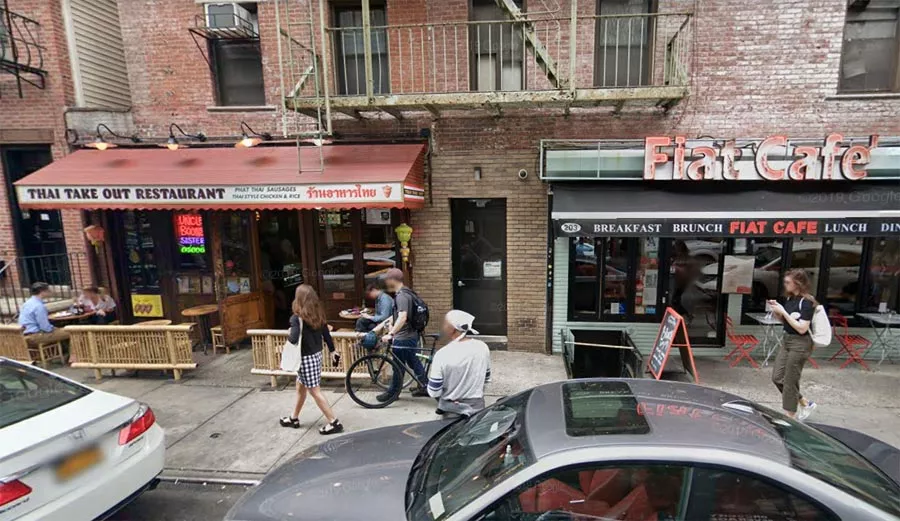 The exterior scenes of the Averna Social Club were filmed at 202 Mott Street, which is one block away.
Coordinates: 40.721317, -73.995662
Phil Leotardo decides to take out Tony
Episode 20, Season 6 - The Blue Comet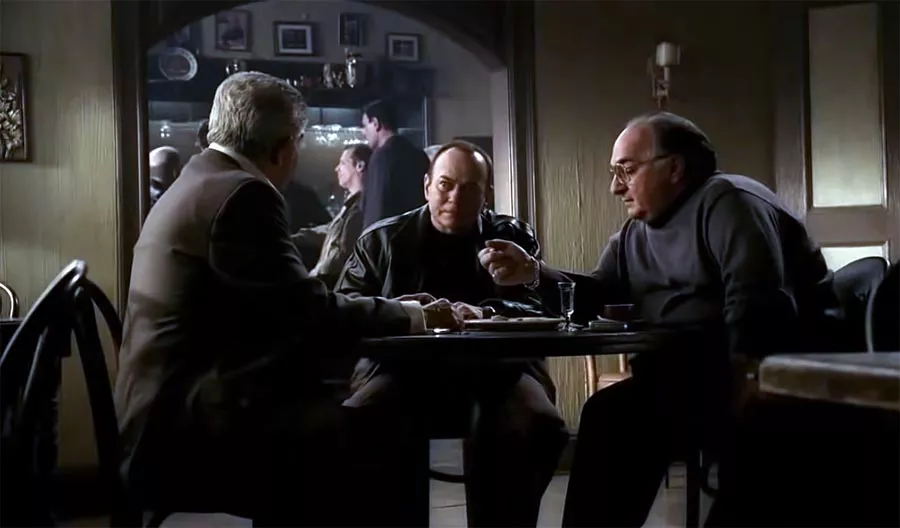 When relations between New York and New Jersey hit an all-time low, Phil Leotardo orders Butch and "Albie" Cianflone to take out Tony Soprano and his top two men, Bobby and Silvio.
Map Viewer
There is more than one location associated with this entry. To view all of these places on the same map, you can use the following feature:
Closest Locations
Other locations that are relatively close to this address: Less than a mile away.
Crime Location in Manhattan, New York Less than a mile away.
Filming Location in Manhattan, New York