Heath Ledger's apartment
Place of Interest in Manhattan, New York, United States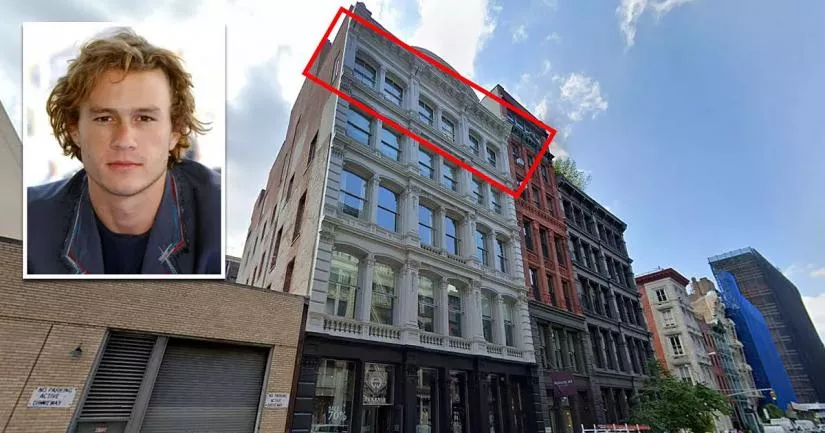 This is the apartment building where Heath Ledger died.
It is situated at 421 Broome Street in the Soho neighborhood of Lower Manhattan, New York.
On January 22nd, 2008, the Australian actor was discovered in an unresponsive state at this loft apartment in Lower Manhattan.
Despite administering CPR, paramedics were unable to revive him. At exactly 3:36 p.m., the 28-year-old film star was pronounced dead at the scene.
A toxicology report concluded that Ledger's death was accidental and that it was caused by a lethal mix of prescription drugs. Six different medications were found in his system, including the opioids oxycodone and hydrocodone.
Ledger's death occurred just six months before the release of the film The Dark Knight (2018), in which he portrayed a psychopathic criminal called the Joker.
Following the release of the movie, his performance was widely praised by film critics and fans. He was also posthumously awarded the "Academy Award for Best Supporting Actor" at the Oscars in February of 2009.
Ledger was renting the top apartment on the fourth floor of this building for roughly $25,000 per month. He moved into the loft apartment following his break-up with actress Michelle Williams in September of 2007. The couple had been dating since 2004. Williams gave birth to their daughter, Matilda Rose, in October of 2005.
At the time of his death, his daughter was only two years old.
Heath Ledger apartment location
Below, you will find the address and the GPS coordinates for this location.
GPS coordinates
The latitude and longitude coordinates for the apartment are:
40.721156, -73.998735
Map
To view directions on how to get there, you can use the Google Maps shortcut below:
Address
The full address for this location is:
421 Broome Street
Manhattan
New York
NY 10013
United States
Directions
The building is situated about 400 feet east of the intersection between Broadway and Broome Street. It is in the Soho neighborhood of Lower Manhattan, between Crosby and Lafayette. The area is relatively close to Little Italy.
Photos
Photos of the apartment and other related images.
---
421 Broome Street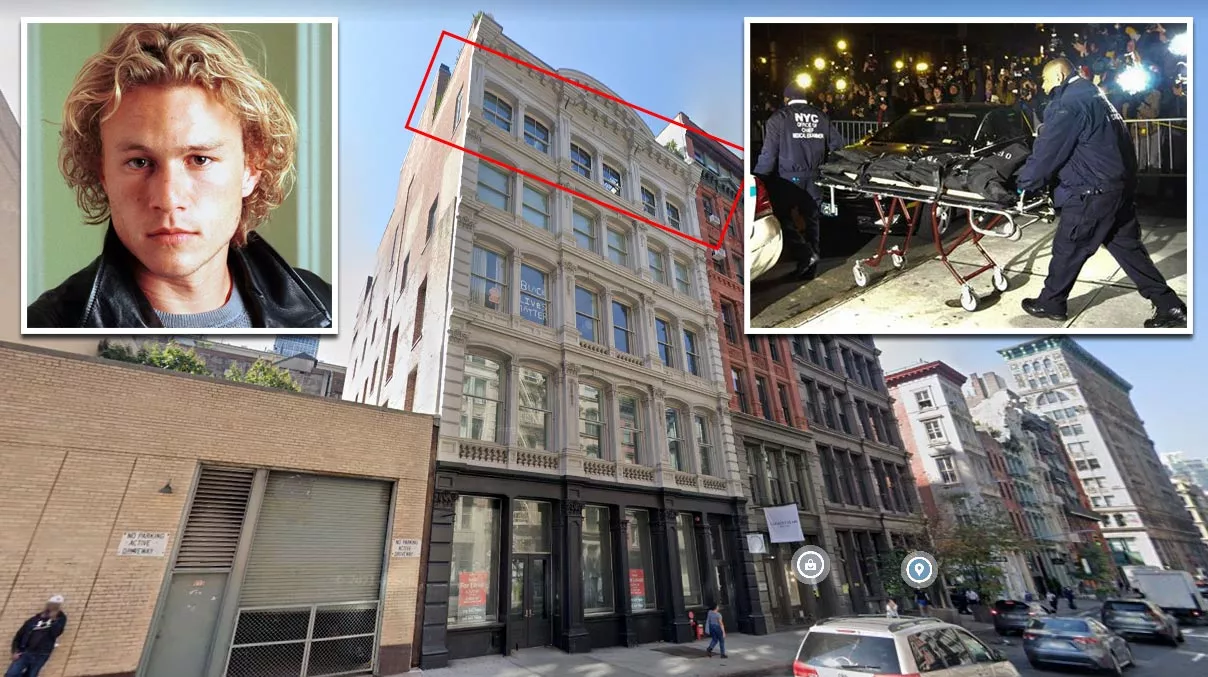 421 Broome Street is situated in the SoHo neighborhood of Lower Manhattan.
The photograph on the right shows officials from the medical examiner's office removing Heath Ledger's body from the scene.
After he was found dead, fans and members of the media started to gather outside the building.
Ledger was going through a difficult time following the breakup of his relationship. Playing the role of "the Joker" had also been physically and mentally taxing for him.
He openly spoke about his insomnia, which was keeping him awake for lengthy periods throughout the night.
Three months before his overdose, the New York Times published an interview with the actor. During the interview, Heath said that he was averaging about two hours of sleep per night. He also admitted to taking extra Ambien tablets.
All in all, it seems as though the 28-year-old started abusing prescription drugs in a misguided effort to slow his thoughts down and get some rest.
The Tulip Building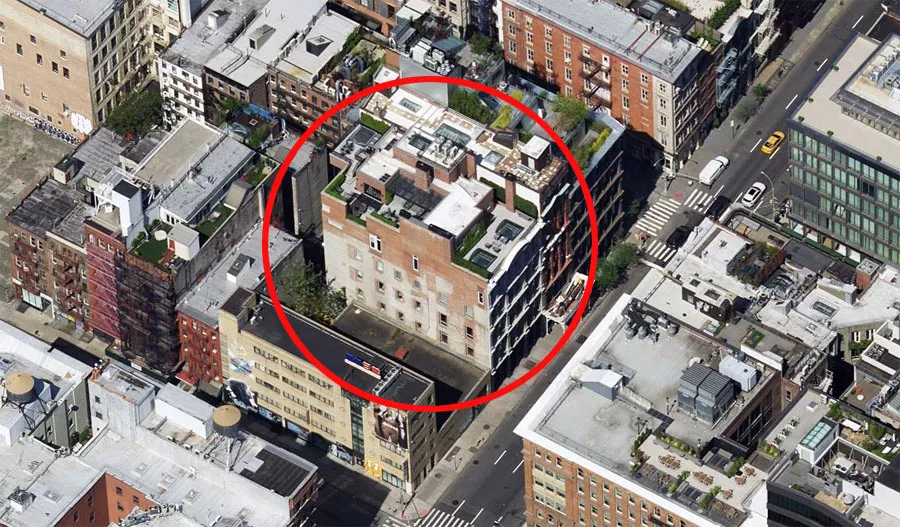 This is an aerial "bird's eye" image of the cast-iron Tulip Building. It was built in 1873 by Thomas & Sons.
The building is situated between Crosby Street and Lafayette Street.
It has a large 3,700-square-foot terrace area on top, which includes a hot tub.
In the years that followed Ledger's death, the apartment underwent extensive renovations.
In November of 2021, it was sold for $49 million.
Google Street View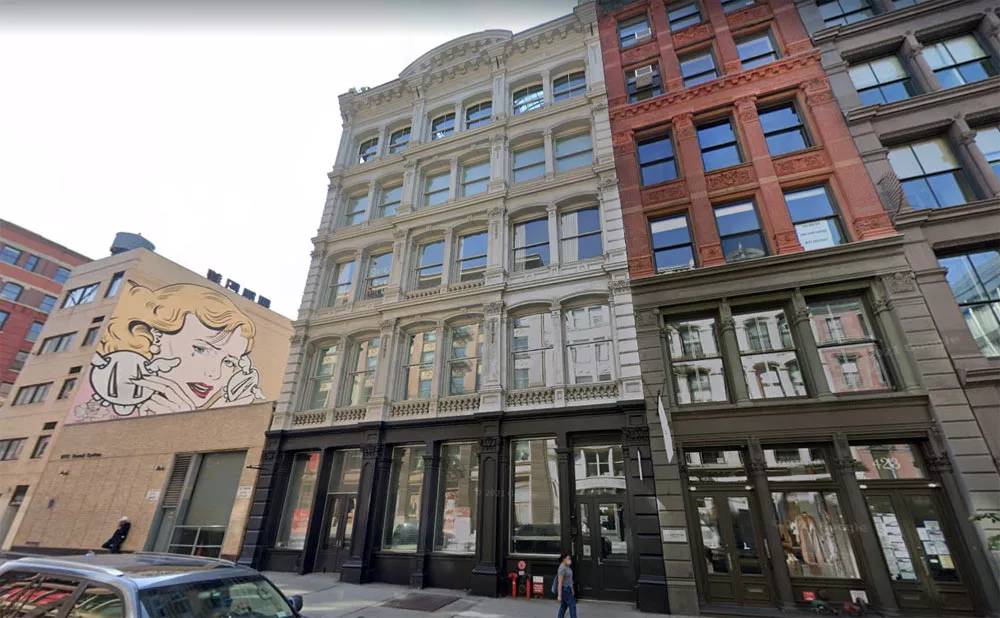 This Google Street View image of Ledger's former apartment building was taken in October of 2021.
This location belongs to the following categories:
Celebrities
Closest Locations
Other locations that are relatively close to this place. Less than a mile away.
Filming Location in Manhattan, New York, United States Less than a mile away.
Place of Interest in Manhattan, New York, United States Less than a mile away.
Crime Location in Manhattan, New York, United States Less than a mile away.
Filming Location in Manhattan, New York, United States Less than a mile away.
Crime Location in Manhattan, New York, United States