The Toyland Social Club
Mob Hangout in Manhattan, New York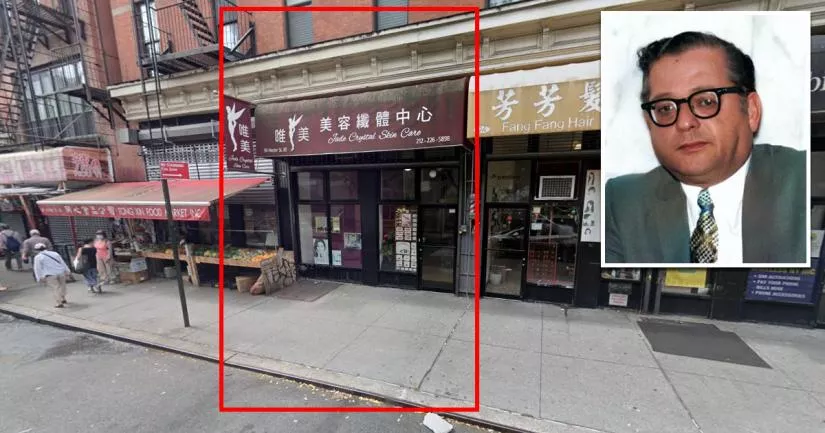 This is the former Toyland Social Club.
It is located at 94 Hester Street in Manhattan, New York.
The Toyland Social Club was a mob hangout that belonged to the Bonanno crime family.
A senior mafia figure named Nicholas Marangello (pictured above) ran the club and used it as his headquarters.
Marangello was nicknamed "Nicky Glasses" and "Little Nicky" because he was short and wore thick glasses. Previously, he had served as the underboss of the Bonanno family under Carmine Galante. However, he was demoted following Galante's assassination in July 1979.
Marangello ran his headquarters like a place of business. Unlike the other social clubs, mobsters weren't allowed to show up unannounced and hang out. Instead, it operated like an office with set opening hours.
Wiseguys would visit between 12 p.m. and 4 p.m. on weekdays, talk business with Marangello, and then leave. Despite the name, there was no "social" aspect to it.
One of the mobsters who regularly visited "Nicky Glasses" was Joseph Pistone, an undercover FBI agent who had successfully infiltrated the Bonanno family under the alias Donnie Brasco.
Pistone said that only one person was allowed in at a time. If someone else was already speaking to Marangello, you had to wait outside.
Meetings were usually kept short and to the point. You told him how much you had made, he asked you questions about the scheme you were running, and then you left. In Pistone's case, he provided the underboss with a weekly report on Benjamin "Lefty" Ruggiero's bookmarking operations.
Pistone was photographed visiting the Toyland Social Club on a number of occasions, as it was kept under heavy surveillance by both the NYPD and the FBI. Because the NYPD wasn't aware that Pistone was an undercover agent, they identified him as "Don Brasco, an associate of the Bonanno family."

Further information is available in the "Photos" section below.
Toyland Social Club location
Below, you will find the address and the GPS coordinates for this location.
Address
94 Hester Street, Manhattan, New York, NY 10002, USA
Map
To view directions on how to get there, you can use the Google Maps shortcut below:
GPS coordinates
The latitude and longitude coordinates for the store are:
40.716378, -73.992710
Directions
The store is roughly 200 feet west of the intersection between Allen Street and Hester Street. It is close to the Grand Street subway station.
Details about the general area
It is situated on the northern outskirts of Chinatown, on the Lower East Side of Manhattan.
Private Property Warning
This is a private property. It is not a public place. Therefore, you should be respectful and not step foot on the property without permission.
Photos
Photos of the store and other related images.
---
94 Hester Street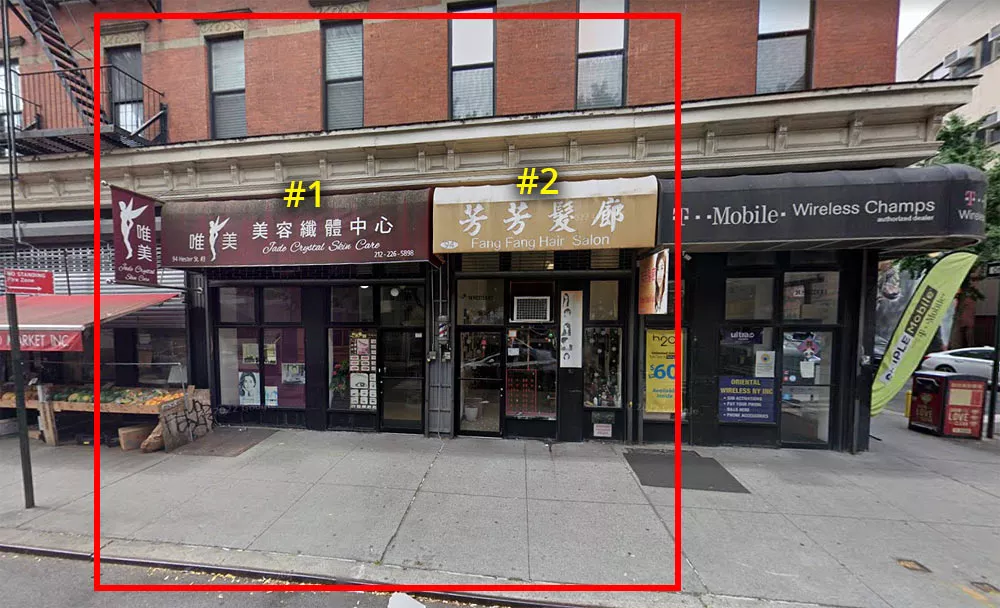 These days, 94 Hester Street is comprised of two separate retail units.
During the 1970s and 1980s, this street sat between Little Italy and Chinatown. However, since then, it has been absorbed by the latter.
The borders of Little Italy have been shrinking for decades due to rising rents and property prices.
Growing economic prosperity also gave many Italian-Americans the freedom to relocate from their cramped tenements in Manhattan to larger houses in Brooklyn, New Jersey, Staten Island, Long Island, and Queens.
Nicholas Marangello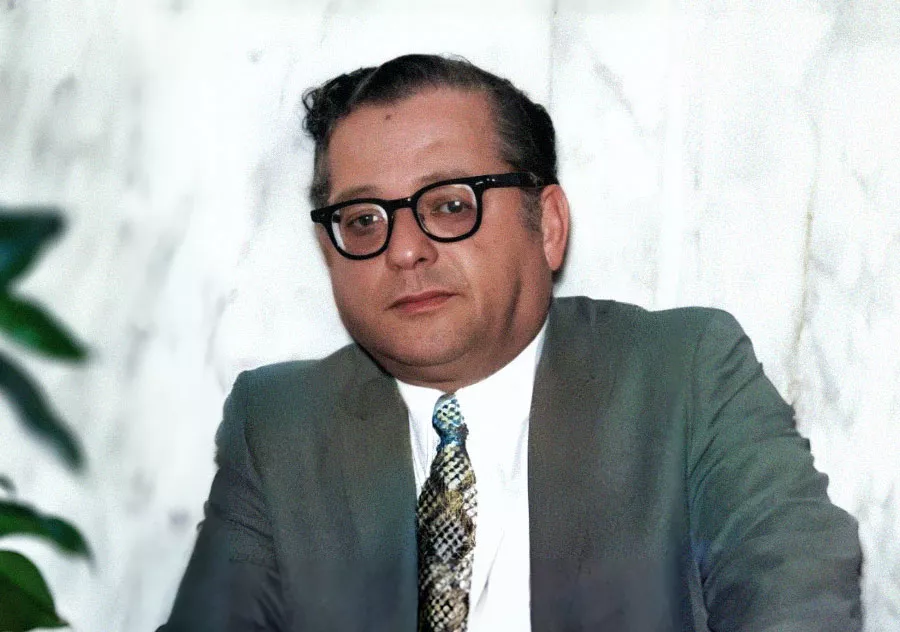 This is an AI-enhanced photograph of Nicholas Marangello.
Marangello was the underboss of the Bonanno crime family. He had various nicknames, such as Nicky Glasses, Nicky the Butler, Nicky Cigars, and Little Nicky.
During the height of his power, he operated out of the Toyland Social Club in Manhattan.
He was demoted from his position after his boss, Carmine Galante, was assassinated in Brooklyn in July 1979.
Originally, there were plans to "whack" Marangello as well. However, he was reportedly well liked by other members of the family. Consequently, the conspirators behind Galante's murder decided to demote him to the position of soldier instead.
During the early 1990s, he was convicted on RICO charges and sentenced to 4–8 years in prison. Following his release, he retired from the mob world.
He died on December 30th, 1999, at the age of 87.
Closest Locations
Other locations that are relatively close to this address: Less than a mile away.
Crime Location in Manhattan, New York Less than a mile away.
Filming Location in Manhattan, New York Less than a mile away.
Crime Location in Manhattan, New York