The site where Jessica Taylor's skull was found
Crime Scene Location in Gilgo Beach, New York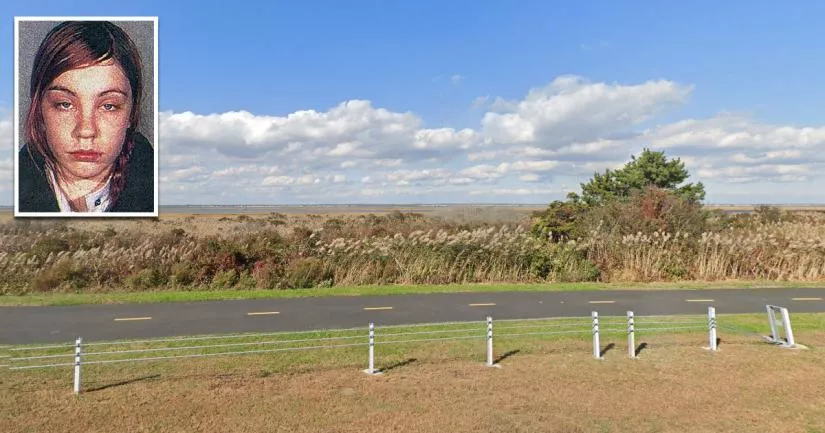 On March 29th, 2011, a police search team discovered a woman's skull, hands, and forearm at this section of Ocean Parkway near Gilgo Beach.
DNA tests proved that the remains belonged to a sex worker named Jessica Taylor, whose naked torso had been dumped in Manorville eight years previously.
Taylor is believed to be a victim of the Long Island serial killer (LISK).
The 20-year-old disappeared in July 2003. The police said that she was last seen working near the Port Authority Bus Terminal in Manhattan between July 18th and July 21st.
When Taylor's torso was found in Manorville, her family initially suspected that she may have been murdered by her pimp. However, that belief was shattered when the rest of her identifying remains were discovered in these bushes off Ocean Parkway—less than one mile away from the Gilgo Four.
In Taylor's case, it seems as though the killer went to great lengths to hinder her identification. Not only did he dismember her body and dump her remains in two different places, he also attempted to remove a tattoo from her torso.
The discovery of her skull at this location proved that the killer had been operating in both Manorville and Gilgo Beach.
Sub-entry
This location has been marked as a sub-entry. As a result, it might lack certain details. For more information about this subject, please check out the following location:
Where is the site?
Below, you will find the address and the GPS coordinates for this location.
Address
Ocean Parkway, Gilgo Beach, New York, NY 11702, USA
Map
To view directions on how to get there, you can use the Google Maps shortcut below:
GPS coordinates
The latitude and longitude coordinates for the site are:
40.629813, -73.359499
Details about the general area
The site is situated on Jones Beach Island, which is off the southern coast of Long Island, New York.
Map Viewer
There is more than one location associated with this entry. To view all of these places on the same map, you can use the following feature:
Closest Locations
Other locations that are relatively close to this address: Roughly one mile away.
Crime Location in Gilgo Beach, New York Roughly 5 miles away.
Crime Location in Massapequa, New York