Carlo Gambino's house
Mobster House
2230 Ocean Parkway, Brooklyn, NY 11223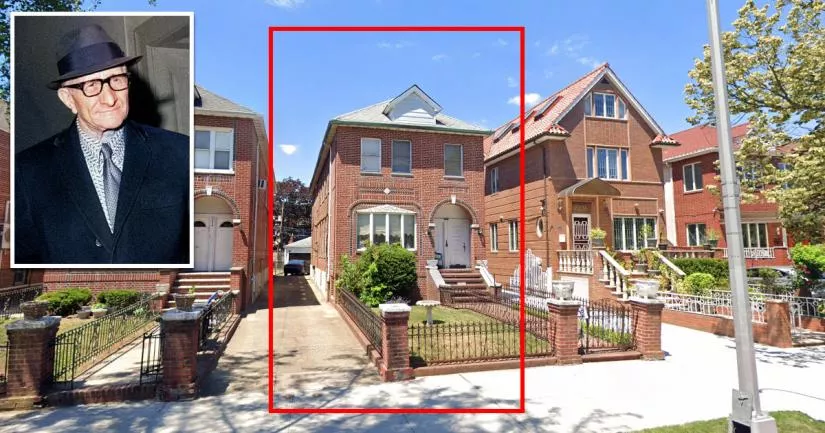 This is the former house of mob boss Carlo Gambino.
It is situated at 2230 Ocean Parkway in Brooklyn, New York.
Gambino was a quiet, understated man, and his modest choice of residence reflected this.
Unlike some of the other bosses, he didn't live in a large, gated mansion. Instead, he actively avoided showing any great signs of wealth.
Originally, he was a capo in the Anastasia crime family. However, in 1957, a mobster named Vito Genovese convinced him to help orchestrate the murder of his boss, Albert Anastasia.
In exchange for his cooperation, Carlo was allowed to take over Anastasia's organization. Consequently, it became known as the Gambino family—a name that it still uses today.
Meanwhile, Genovese seized control of both the Luciano family and "the Commission," which is the governing body of the Italian-American mafia.
In 1959, Genovese received a 15-year prison sentence after he was convicted of conspiring to import and sell narcotics. His imprisonment left an open seat on the Commission, which Gambino quickly filled.
From that point on, his influence grew, and he eventually became known as the "boss of bosses." During the 1960s and 1970s, he held a great deal of power over the five families of New York, as well as other mafia organizations across the country.
"Don Carlo" was strictly anti-drugs. However, his stance wasn't based on moral reasons. Instead, he feared that the lengthy prison sentences associated with drug dealing might persuade his men to cooperate with the authorities.
Throughout his reign, Gambino managed to evade law enforcement. He also avoided being toppled, assassinated, or forced into exile.
The soft-spoken mob boss remained in power until he died of heart disease on October 15th, 1976.
Shortly before his death, he appointed his brother-in-law, Paul Castellano, as his successor. This came as a shock to members of the Gambino family, as most people expected the current underboss, Aniello Dellacroce, to take over.
In their eyes, Castellano was only chosen because of family favoritism.
Dellacroce begrudgingly accepted Gambino's wishes because he was an old-school mafioso who respected the rules. However, the decision effectively split the family into two factions.
This rift eventually culminated in Castellano being gunned down outside Sparks Steak House in 1985.

Further information is available in the "Photos" section below.
Carlo Gambino house address
Below, you will find the address and the GPS coordinates for this location.
Address
2230 Ocean Parkway, Brooklyn, New York, NY 11223, USA
Map
To view directions on how to get there, you can use the Google Maps shortcut below:
GPS coordinates
The latitude and longitude coordinates for the house are:
40.594949, -73.965457
Directions
Gambino's former house is roughly 90 yards south of the intersection between Ocean Parkway and Avenue V. It is situated in the Gravesend neighborhood of Brooklyn.
Details about the general area
Gravesend is in the southern part of Brooklyn, New York.
Private Property Warning
This is a private property. It is not a public place. Therefore, you should be respectful and not step foot on the property without permission.
Photos
Photos of the house and other related images.
---
2230 Ocean Parkway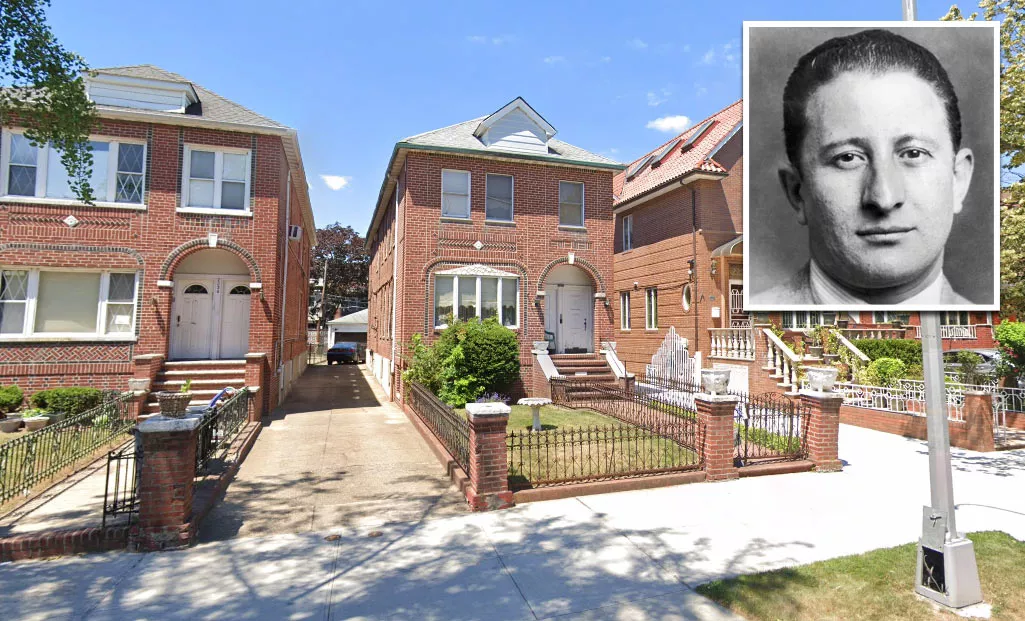 This Google Street View image of 2230 Ocean Parkway was taken in June 2022.
The house was built in 1935. It is roughly 2,724 square feet in size, and it has five bedrooms.
Although Carlo Gambino owned a beachfront house on Long Island, he spent most of his time here. This is because his wife, Caterina, preferred Brooklyn to Massapequa.
During our research, we noticed that a number of websites were mistakenly displaying images of the neighboring property on the left.
This is most likely because the Google Street View for the address seems to focus on it. However, if you zoom in on the house numbers, you'll see that the property on the left is actually 2234 Ocean Parkway, not 2230.
Aerial image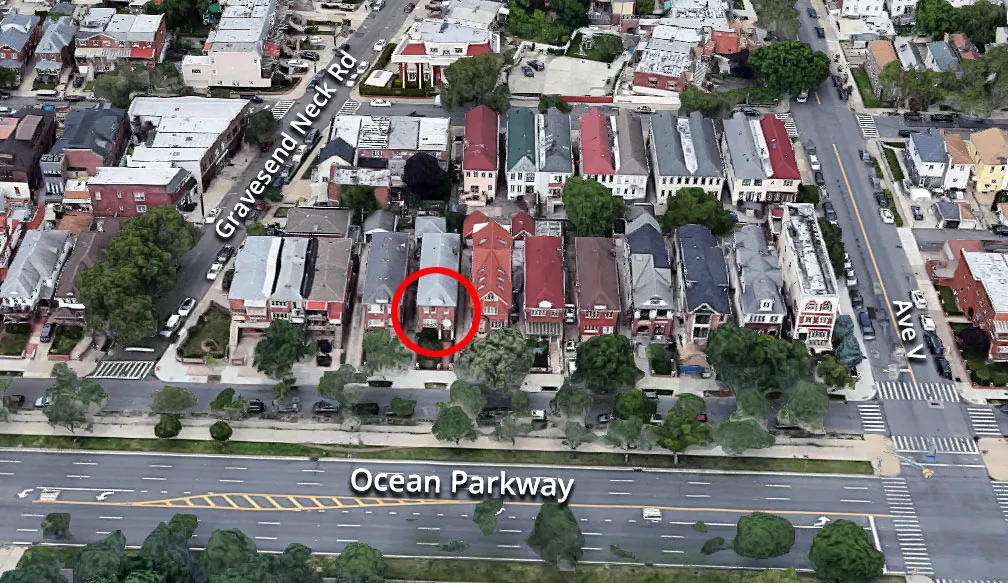 This is a west-facing aerial image of Gambino's former home. It is about 150 feet north of the corner between Gravesend Neck and Ocean Parkway.
His address was listed in a congressional report
Image source: Organized Crime and Illicit Traffic in Narcotics - US Congress
This 1964 congressional report listed Gambino's Brooklyn address. It also pointed out that he was one of the most powerful mafia figures in the United States.
Notably, he was an illegal alien who had arrived from Palermo, Sicily, in 1921.
Gambino reportedly entered the country as a stowaway on the SS Vincenzo Florio. At the time, he was just 19 years old.
During the 1950s and 1960s, there was a lengthy legal battle to deport him. In 1970, the Supreme Court upheld a previous deportation order against him, and it seemed as though he was finally going to be sent back to Italy.
However, he suffered a massive heart attack when the US government attempted to enforce the order.
Closest Locations
Other locations that are relatively close to this address: Roughly one mile away.
Crime Location in Brooklyn, New York Roughly 2 miles away.
Crime Location in Brooklyn, New York Roughly 3 miles away.
Crime Location in Brooklyn, New York