Paul Castellano's house
Place of Interest in Staten Island, New York, United States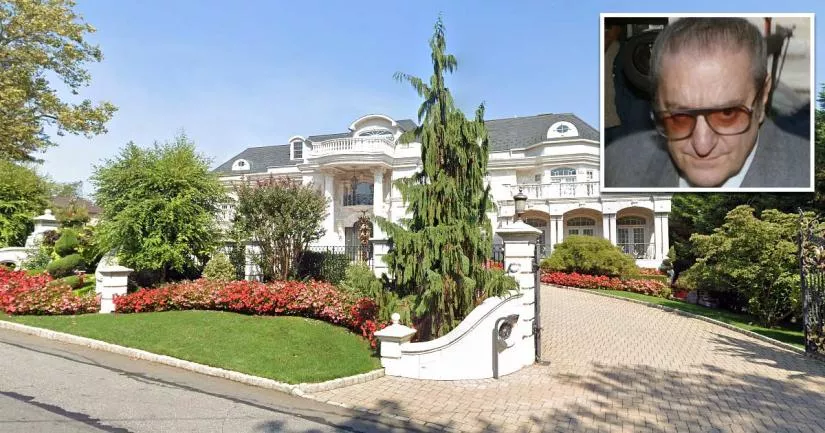 This is the former home of Gambino boss Paul Castellano.
It is situated at 177 Benedict Road in Staten Island, New York.
Castellano built this 10,000-square-foot mansion in Todt Hill, Staten Island, in 1980. He lived here during the height of his power.
Before longtime crime boss Carlo Gambino passed away at the age of 74, he named "Big Paul" as his successor.
Castellano officially took control of the family in November of 1976.
However, his succession came as an unwelcome surprise to some of the other members. At the time, many of them expected the current underboss, Aniello Dellacroce, to step up and take the reins.
As a result, two factions formed inside the family.
On one side, there were Castellano and his loyalists. On the other side were Dellacroce and his protege, John Gotti.
When Dellacroce passed away from cancer in 1985, Castellano did not go to his wake. This angered Gotti and the rest of Dellacroce's followers. To them, his refusal to attend was a slap in the face.
By that point, tensions between the two sides had been simmering for a while.
Castellano had recently learned that Gotti and his crew were disobeying his orders by selling heroin. There was also an ongoing dispute between the two parties over money.
During his reign as boss, Castellano seldom left his luxury mansion in Todt Hill. Instead, he would summon his capos to the house and give them orders.
Eventually, his reclusive nature started to isolate him from the rest of the family. As time went on, the other members started to view him as greedy and out of touch.
While they were out making money on the street, he was walking around his mansion in expensive dressing gowns and velvet slippers. Due to his lavish lifestyle, he also started demanding more and more money from his capos.
Following Dellacroce's death, Castellano made the unpopular decision to promote his own bodyguard, Thomas Bilotti, to the position of underboss. He also started making plans to break up Gotti's crew.
However, Gotti caught wind of this plan and decided to strike first. Roughly two weeks later, Castellano and his new underboss were gunned down outside of Sparks Steak House in Manhattan.
Where did Paul Castellano live?
Below, you will find the address and the GPS coordinates for this location.
GPS coordinates
The latitude and longitude coordinates for the house are:
40.595017, -74.106510
Map
To view directions on how to get there, you can use the Google Maps shortcut below:
Address
The full address for this location is:
177 Benedict Road
Staten Island
New York
NY 10304
United States
Directions
The house is in a neighborhood called Todt Hill. It sits on the corner of Benedict Road and St. James Place.
Private Property Warning
This is a private property. It is not a public place. Therefore, you should be respectful and not step foot on the property without permission.
Photos
Photos of the house and other related images.
---
177 Benedict Road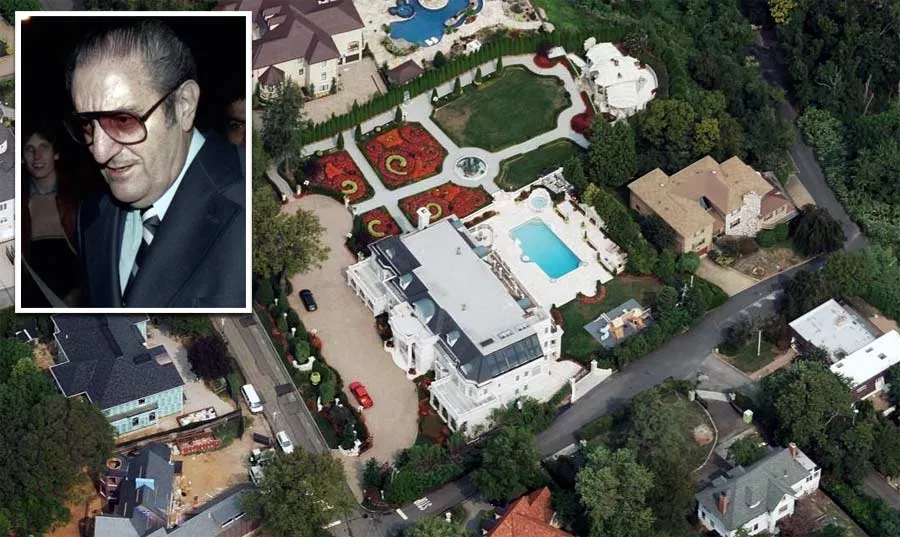 This is an aerial image of Paul Castellano's former house on Staten Island. The mob boss lived here until his assassination in December of 1985.
The 0.72-acre property contains a large garden and swimming pool. It was last sold in 2000 for $3.1 million. The current owner is Salmar Properties CEO Sal Rusi.
Both the FBI and the mob referred to it as the "White House" because the exterior design was heavily based on it.
Castellano's house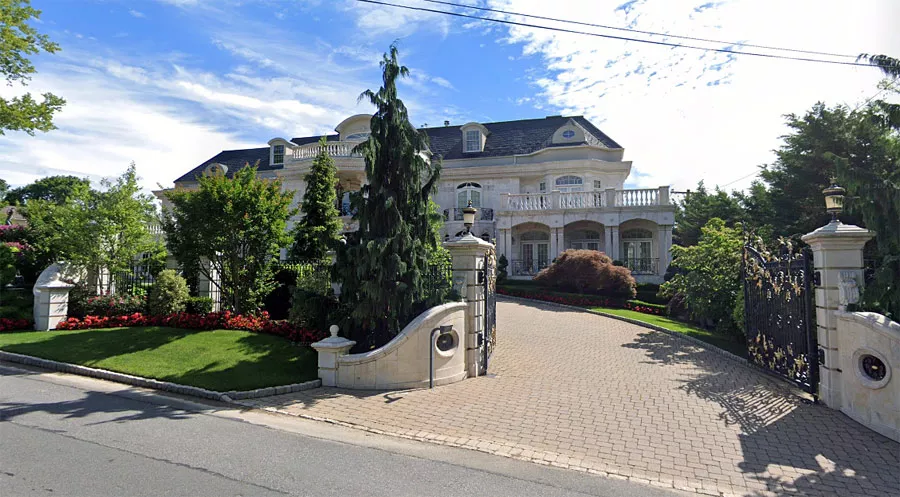 This Google Street View image of the house was taken in June of 2018.
The White House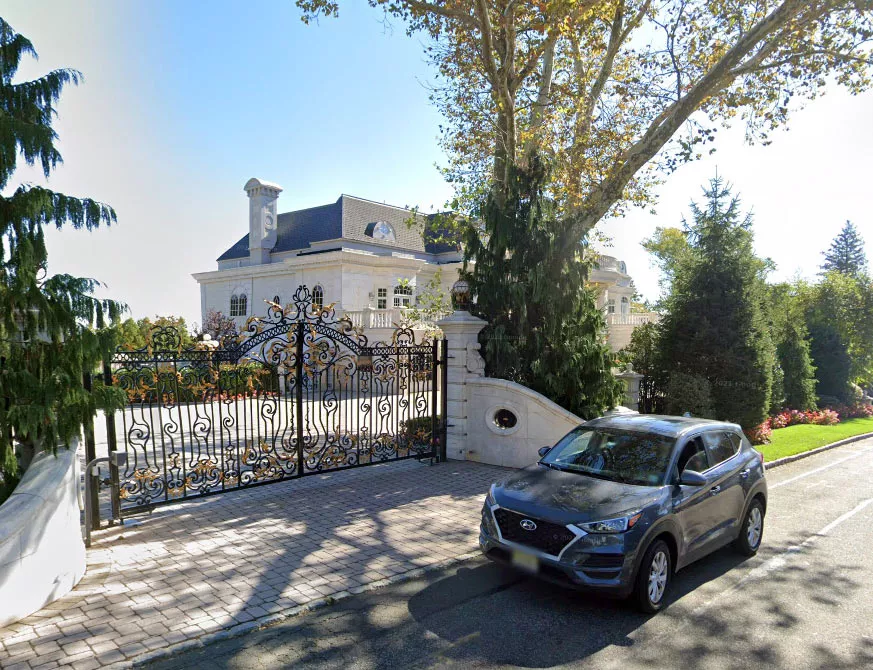 Image source: Google Maps
The residence was aptly nicknamed the White House by mobsters and law enforcement alike.
This Google Street View image of the northern entrance was captured in October of 2021.
Surveillance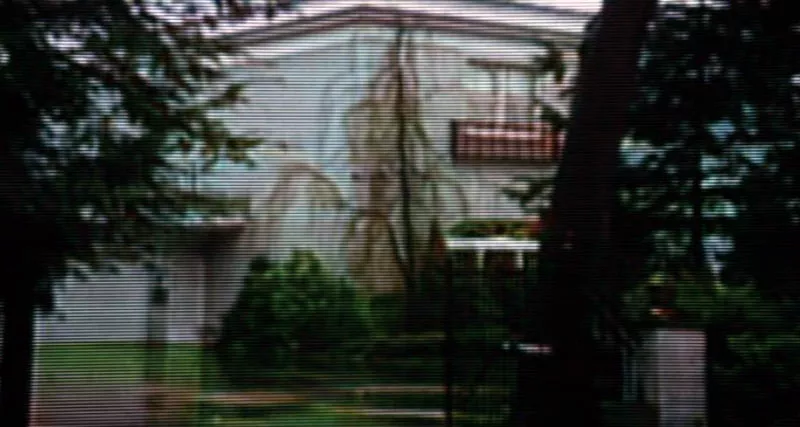 The FBI put the mansion under surveillance after they learned that "Big Paul" regularly held meetings in his dining room.
After interfering with his cable TV connection, an undercover agent disguised himself as a technician and then visited the house to "fix" the problem.
Once inside, he opened up the television and began to diagnose the "technical issue."
While the agent was fiddling around with the TV, he asked Castellano's violent bodyguard, Thomas Bilotti, to help him out by holding a flashlight.
Bilotti agreed and proceeded to shine the flashlight into the back of the TV, completely unaware that the "technician" was actually installing a listening device right in front of him.
Closest Locations
Other locations that are relatively close to this place. Less than a mile away.
Crime Location in Staten Island, New York, United States Roughly 6 miles away.
Filming Location in Brooklyn, New York, United States Roughly 6 miles away.
Crime Location in Brooklyn, New York, United States Roughly 7 miles away.
Filming Location in Elizabeth, New Jersey, United States Roughly 8 miles away.
Crime Location in Brooklyn, New York, United States