Lucky Luciano's childhood home
Place of Interest in Manhattan, New York, United States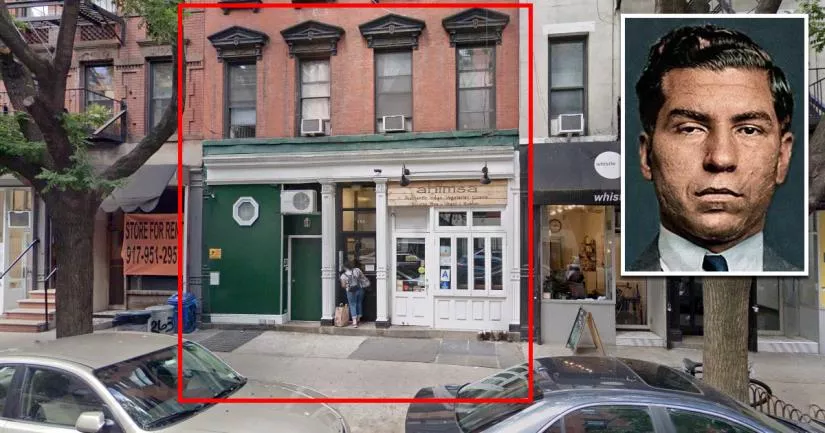 This is the childhood home of Italian mobster Charles "Lucky" Luciano.
It is situated at 265 East 10th Street in Manhattan, New York.
Luciano was the first official boss of what is now known as the Genovese crime family. Following his rise to power, he established the Commission, which remains the governing body of the Italian-American mafia.
For this reason, he is considered to be the father of modern organized crime in the United States.
His family emigrated from Sicily to the United States when he was just 8 years old.
After arriving in New York, the family settled in East Village, which was a popular neighborhood for Italian immigrants.
Luciano lived at 265 East 10th Street with his parents, Antonio Lucania and Rosalia Capporelli, and his four siblings.
Luciano became involved in street crime as a child
It did not take long for "Lucky" to become involved in crime. By the age of 10, he was already shoplifting and mugging people, and by 14, he had dropped out of school.
Although he briefly worked at a regular delivery job when he was a young teenager, he decided to quit and become involved in street crime after he won a large sum of money during a card game.
As a teenager, he started his own gang, which extorted money from young Jewish immigrants in exchange for protection. He also became a member of a predominantly Irish-American outfit called the Five Points Gang.
During the 1910s and 1920s, he was arrested for crimes such as robbery, assault, blackmail, and illegal gambling. However, he managed to avoid serving any time in prison.
Rise to power
Luciano rose to prominence during the Prohibition era, when he and several other mobsters established a lucrative bootlegging operation. In 1931, he betrayed his boss, Joe Masseria, by siding with Salvatore Maranzano during the Castellammarese War.
Maranzano awarded "Lucky" for his betrayal by appointing him as one of the five bosses of New York. Meanwhile, Maranzano declared himself "the boss of all bosses".
In 1932, Luciano learned that Maranzano was planning on killing him due to tensions that had recently arisen between the pair. Consequently, he decided to act first and assassinate him.
Following Maranzano's death, Luciano became the most powerful mafia boss in the United States. However, instead of adopting the title "the boss of all bosses", he decided to abolish the position and establish the Commission instead.
This new governing body consisted of the bosses from all of the major crime families. Its purpose was to dictate major policies and mediate conflicts between members.
Prison
In 1936, Luciano was sentenced to 30–50 years in prison after he was found guilty of running a prostitution network. However, he maintained his power by giving orders from his cell.
During World War II, the authorities were so concerned about the possibility of German and Italian agents entering the country through the mafia-controlled ports in New York that they decided to strike a deal with the imprisoned mob boss.
The authorities agreed to commute his sentence in exchange for his organization providing the US Navy with intelligence.
In 1946, Luciano's sentence was commuted, and he was immediately deported back to Italy.
Downfall
Although he managed to maintain control over the mafia, his deportation and the tight police surveillance in Italy weakened his position. His efforts to move to Cuba to live closer to the United States also ended in failure, as he was eventually deported and stripped of his passport.
Luciano's power was eroded after two senior mob figures named Vito Genovese and Carlo Gambino conspired to usurp his acting boss, Frank Costello. They also assassinated Costello's ally, Albert Anastasia.
However, "Lucky" didn't go down without a fight. In 1957, he orchestrated Genovese's downfall by paying a Puerto Rican drug dealer named Nelson Cantellops to falsely implicate him in a drug deal.
Cantellops' dubious testimony eventually led to Genovese being sentenced to 15 years in prison for violating federal narcotics laws.
Following his imprisonment, Genovese was replaced by Carlo Gambino, who soon became known as the "boss of bosses".
Meanwhile, Luciano lived out the rest of his years in Italy, where he later died of a heart attack in 1962.

Further information is available in the "Photos" section below.
Lucky Luciano's home
Below, you will find the address and the GPS coordinates for this location.
GPS coordinates
The latitude and longitude coordinates for the building are:
40.728387, -73.983262
Map
To view directions on how to get there, you can use the Google Maps shortcut below:
Address
The full address for this location is:
265 East 10th Street
Manhattan
New York
NY 10009
United States
Directions
Luciano's childhood home is situated in the East Village neighborhood of Manhattan. The building is roughly 110 yards (100 meters) east of the intersection between 1st Avenue and East 10th Street.
Details about the general area
East Village is a neighborhood in Manhattan. In the past, it was considered to be a part of the Lower East Side.
Private Property Warning
This is a private property. It is not a public place. Therefore, you should be respectful and not step foot on the property without permission.
Photos
Photos of the building and other related images.
---
265 East 10th Street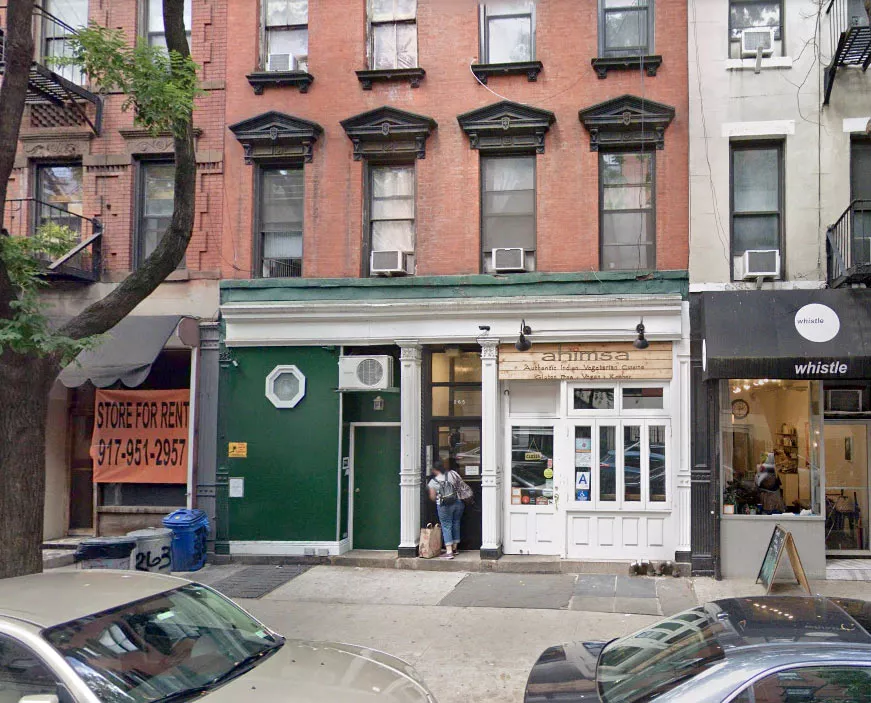 Image source: Google Maps
This Google Street View image of 265 East 10th Street was taken in June of 2019.
The building was built in 1900.
Charles "Lucky" Luciano's family started living here in April of 1906, when he was just 8 years old.
At the time, this section of the Lower East Side was a slum. The neighborhood was mostly home to working-class Italians and Eastern European Jews.
Luciano had little interest in school. By the age of 10, he had already built up a reputation for skipping class, pick-pocketing, and stealing from food carts.
Neighbors often referred to the young child as "the bad one", much to the dismay of his father, Antonio.
Although Antonio, like many fathers of that period, was a big believer in corporal punishment, his beatings did little to divert "Lucky" away from the life of crime that he seemed so destined for.
Lucky Luciano and Joe Masseria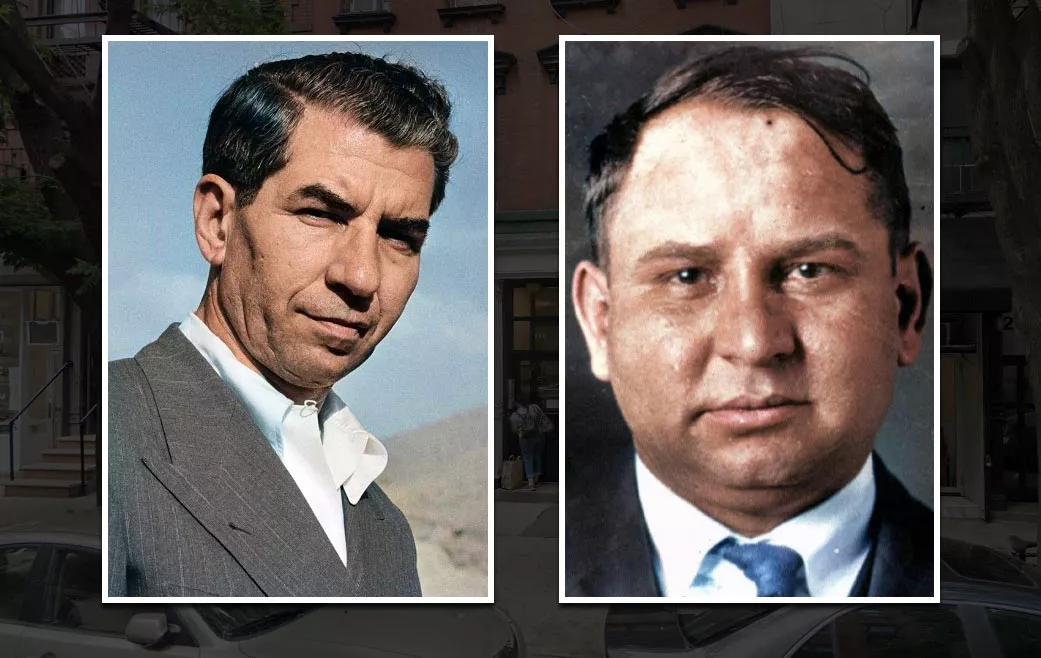 When the Prohibition era began, Luciano (pictured left) and other Italian criminals took advantage of the situation by starting a highly profitable bootlegging enterprise together.
Over the years, Luciano's wealth and power increased until he eventually became a prominent figure in what is now called the Genovese crime family.
By the late 1920s, Luciano, like many young Italian-American gangsters, had grown tired of the old-fashioned mafiosos that were running things. In his mind, the conservative beliefs that these men had brought with them from "the old country" were holding everyone back and costing them money.
During the Castellammarese War, Luciano seized on the opportunity to usurp his boss, Joe Masseria (pictured right). In 1931, he agreed to side with Masseria's rival, Salvatore Maranzano, in exchange for control of his bosses' lucrative rackets and a promotion.
On April 15th, 1931, Luciano lured his boss to a Coney Island restaurant called Nuova Villa Tammaro, where he was shot dead by Albert Anastasia and three other gunmen.
Once Masseria was taken out of the equation, all of the Italian-American gangs in New York were reorganized into five separate crime families.
Luciano was given control of one of the families. Meanwhile, Maranzano declared himself "the boss of all bosses".
Salvatore Maranzano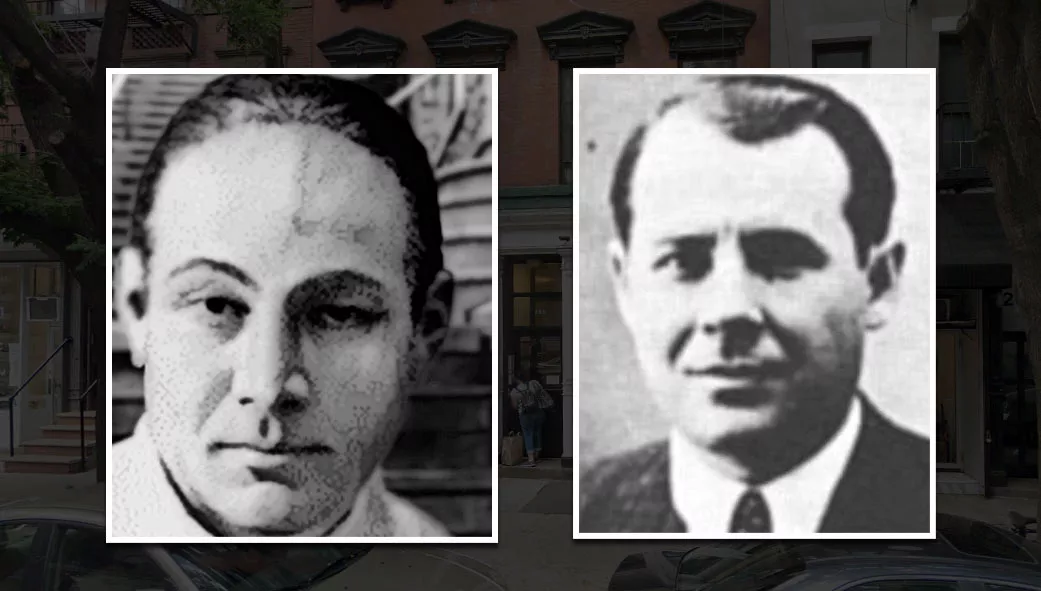 Following his promotion, Luciano soon learned that Salvatore Maranzano was greedier and more conservative than his previous boss.
By 1932, tensions between the two had grown to the point that Maranzano decided he needed to act first and get rid of "Lucky".
However, the young mobster caught wind of this plan and quickly outmaneuvered his boss.
With the help of his allies and a hit squad of Jewish gangsters, Luciano managed to assassinate Maranzano at his office in Manhattan. He also wiped out a number of his allies.
With Maranzano dead, Luciano became the most powerful mafia boss in the United States. At that point, he abolished the "boss of all bosses" position and established the Commission—a secretive governing body that still exists today.
For this reason, he is widely considered to be the father of organized crime in the United States.
Closest Locations
Other locations that are relatively close to this address: Less than a mile away.
Place of Interest in East Village, New York, United States Roughly one mile away.
Place of Interest in Manhattan, New York, United States Roughly one mile away.
Place of Interest in Manhattan, New York, United States Roughly one mile away.
Place of Interest in Manhattan, New York, United States Roughly one mile away.
Filming Location in Manhattan, New York, United States