The location where Bobby Driscoll was found dead
Place of Interest in East Village, New York, United States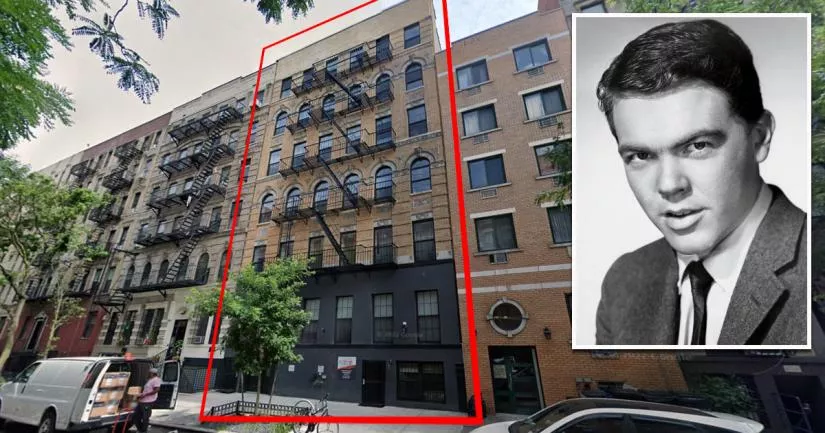 This is the building where Bobby Driscoll was found dead.
It is situated at 371 East 10th Street in the East Village neighborhood of New York.
Driscoll was a famous child actor who starred in films such as Song of the South (1946), So Dear to My Heart (1949), The Window (1949), and Treasure Island (1950).
He also voiced the title role in Disney's animated film Peter Pan (1953).
Disney Studios released Driscoll from his contract shortly after he turned 16 due to his severe acne. From that point on, he mostly appeared on TV and radio shows.
Although he attempted to land roles in other movies, most of the studios in Hollywood showed little interest in him. In their eyes, he had grown past his "usefulness."
When his career declined, Driscoll's parents made the fateful decision to withdraw him from a private school for child actors and move him to a public high school in West Los Angeles.
Unfortunately, this move turned out to be a disaster, as he was shunned by the other students and incessantly teased about his old Disney roles. Feeling ostracized and humiliated by his peers, he eventually began experimenting with drugs.
Driscoll started taking heroin at the age of 17. As he got older, his drug use increased, and he racked up drug-related charges such as burglary, assault, and possession.
In 1965, he left the west coast and moved to New York, looking to start over. Although he had hopes of making it on Broadway, a new career in theater never materialized.
Following his move to New York, he rarely made contact with his parents back home.
On March 30th, 1968, two children decided to explore an abandoned tenement at this address on East 10th Street. Inside, they found Driscoll's body lying on a cot. Beside him lay two empty bottles of beer and some religious pamphlets.
The coroner determined that the 31-year-old had died of heart failure. Over the years, his frequent heroin use had led to arteriosclerosis—a disease that causes plaque to build up inside the arteries.
Sadly, the authorities were unable to identify the former child star, as nobody in the neighborhood recognized him. Consequently, he was buried in a pauper's grave.
One year later, when Driscoll's father became critically ill, his mother attempted to track him down. With the help of officials at Disney, she submitted his fingerprints to the New York Police Department.
Shortly afterwards, the NYPD ran the prints and confirmed that Driscoll had been dead for nearly two years.

Further information is available in the "Photos" section below.
Bobby Driscoll death location
Below, you will find the address and the GPS coordinates for this location.
GPS coordinates
The latitude and longitude coordinates for the building are:
40.726474, -73.978619
Map
To view directions on how to get there, you can use the Google Maps shortcut below:
Address
The full address for this location is:
371 East 10th Street
East Village
New York
NY 10009
United States
Directions
The building is situated about 350 feet east of the intersection between East 10th Street and Avenue B. It is a stone's throw away from Tompkins Square Park.
Details about the general area
The building is in Alphabet City, which is an enclave in the East Village neighborhood of New York.
Private Property Warning
This is a private property. It is not a public place. Therefore, you should be respectful and not step foot on the property without permission.
Photos
Photos of the building and other related images.
---
371 East 10th Street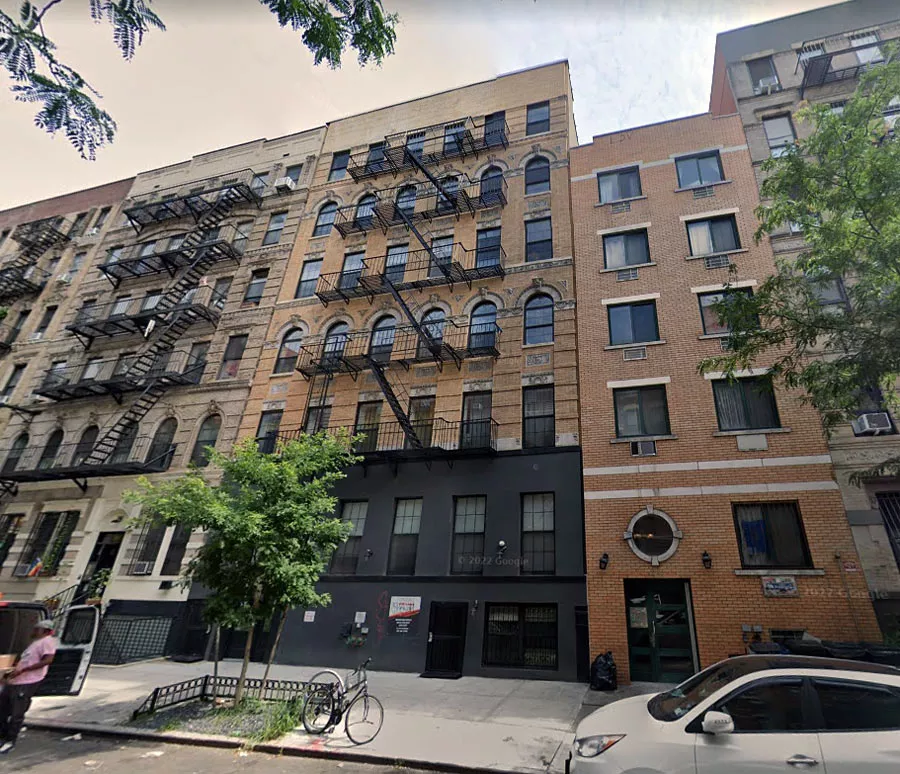 This Google Street View image of 371 East 10th Street was captured in July of 2022.
According to public records, the property was built in 1910.
Bobby Driscoll's body was found inside an abandoned apartment. When the police searched his clothes, they found no money or identification. Furthermore, nobody in the neighborhood recognized his photograph.
Consequently, he was buried in an unmarked pauper's grave at Potter's Field on Hart Island.
Although his name was added to his father's tombstone, his remains were never moved.
This location belongs to the following categories:
Celebrities
Closest Locations
Other locations that are relatively close to this address: Less than a mile away.
Place of Interest in Manhattan, New York, United States Roughly one mile away.
Place of Interest in Manhattan, New York, United States Roughly one mile away.
Place of Interest in Manhattan, New York, United States Roughly one mile away.
Filming Location in Manhattan, New York, United States Roughly one mile away.
Place of Interest in Manhattan, New York, United States