Lynda Ann Healy's house
Crime Scene Location in Seattle, Washington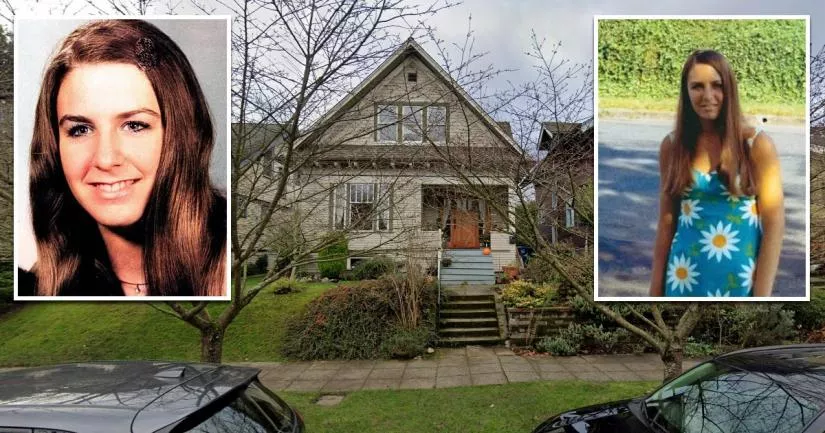 This is the house where Ted Bundy attacked and abducted his first known murder victim, Lynda Ann Healy.
It is situated at 5517 12th Avenue NE in Seattle, Washington.
On the evening of January 31st, 1974, Healy and her roommates were drinking at a popular bar called Dante's Tavern, which was situated on Roosevelt Way.
The group didn't stay out late that night, as their friend Pete had to catch a bus back to his place. Healy also needed to be up at 5.30 a.m. the next morning for work.
Consequently, they returned to their house on 12th Avenue at around 10 p.m.
Lynda Ann Healy goes missing
The next morning, Healy's alarm clock radio went off at 5:30 a.m., just like it always did. However, this time, it didn't stop.
Thirty minutes later, Healy's roommate, Karen Skavlem, woke up and realized that the radio was still playing.
When she checked the room to see what was going on, she saw that it was completely empty. Because everything seemed normal, she presumed that the 21-year-old had left the house to go to work.
However, a few hours later, Healy's boss called the house and asked why one of his most reliable employees had failed to show up that morning.
Immediately, alarm bells started ringing, as both parties knew that this was extremely out of character for the young psychology student.
She wasn't the type of person who would fail to show up for work without saying anything.
For the next couple of hours, her roommates waited anxiously, hoping that she'd suddenly walk through the door with some sort of explanation that might explain her bizarre absence.
Unfortunately, that moment never came.
When some of Healy's family members showed up at the house for a previously planned dinner, her roommates finally decided that it was time to tell them about the situation.
Fearing the worst, her mother, Joyce, immediately called the police.
The basement room of the house is searched
When a detective arrived and searched the basement bedroom, everything seemed neat and tidy, including her bed.
Her roommates found this particularly strange, as Healy usually didn't bother making her bed on mornings when she had to leave early for work.
After lifting the bedspread, they immediately saw blood on the pillow and on parts of the bed sheets. They also found blood on her nightgown, which had been carefully hung inside the closet.
At that point, it became clear that something terrible had happened to the young coed.
Judging by the location of the blood, it seemed as though she had sustained a serious head injury. Furthermore, her abductor had gone through the effort of making her bed and putting her nightgown away.
Discovery of remains
For the next 13 months, Healy's whereabouts remained a mystery. Despite a thorough investigation that involved 65 interviews and an exhaustive search of the neighborhood, police were unable to identify a suspect or find any trace of the missing 21-year-old.
The young woman had been kidnapped in the middle of the night by an unknown killer while one of her roommates slept in a nearby room.
In March 1975, two forestry students stumbled across a human skull on Taylor Mountain in Washington State. During a search of the site, police discovered the partial remains of four women.
Among these remains was Healy's mandible (jaw bone).
The police were able to positively identify the mandible by comparing it against her dental records.
By that point, the authorities were aware that a predator was targeting women in the Seattle area. However, they still had no solid leads on his identity.
It wasn't until Ted Bundy was arrested in November 1975 for the attempted abduction of Carol DaRonch that he became the prime suspect in the murders.

Further information is available in the "Photos" section below.
Lynda Ann Healy's house location
Below, you will find the address and the GPS coordinates for this location.
Address
5517 12th Ave NE, Seattle, Washington, WA 98105, USA
Map
To view directions on how to get there, you can use the Google Maps shortcut below:
GPS coordinates
The latitude and longitude coordinates for the house are:
47.669083, -122.315407
Directions
The house is halfway between NE 56th Street and NE 55th Street in the north of the University District. It is relatively close to Cowen Park.
Private Property Warning
This is a private property. It is not a public place. Therefore, you should be respectful and not step foot on the property without permission.
Photos
Photos of the house and other related images.
---
Bundy may have spotted Healy at Dante's Tavern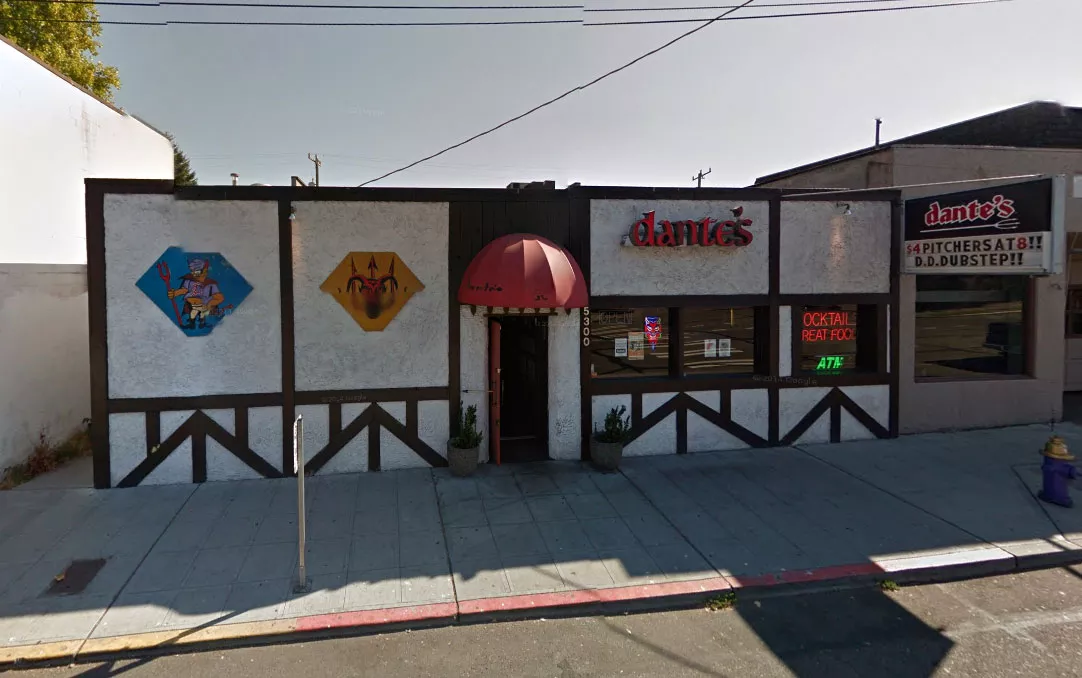 Healy and her roommates visited Dante's bar on the night that she went missing. During the 1970s, Dante's was a popular dive bar for college students in the University District of Seattle.
The group ordered two pitchers between the four of them. However, they left pretty early because their friend Pete needed to catch a 9.41 p.m. bus back to his house.
Notably, Bundy frequented Dante's and another nearby tavern called O'Banion's. Therefore, it is possible that he initially spotted Healy and her friends in the area and decided to follow them back to their residence.
The walk from Dante's Tavern to Healy's house on 12th Avenue was pretty short. The house was less than half a mile away, and it would have taken the group only five minutes to get there.
This raises the possibility that Bundy stalked them from afar and made a mental note of where they were living.
Dante's was badly damaged by an electrical fire in August 2015. Although there were plans to renovate the bar, it seems as though the estimated cost of the repair work was too high. In the end, the building was demolished to make way for an apartment building.
These days, it is an empty parking lot.
Lynda Ann Healy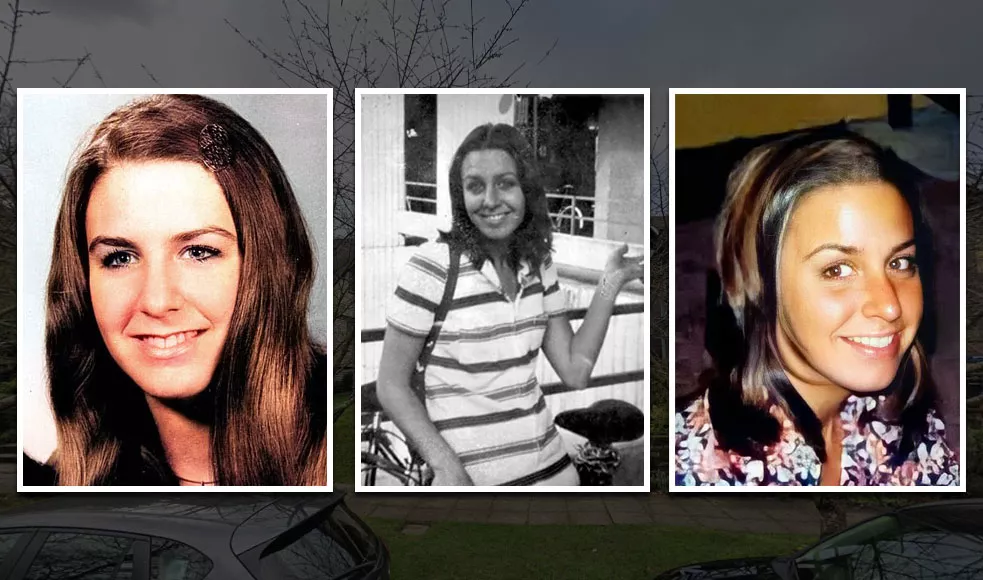 Lynda Ann Healy was born on July 3rd, 1952. Her parents were James Russell Healy and Joyce Ann Strickland Healy.
At the time of her murder, Healy was a psychology student at the nearby University of Washington. She was in her senior year and was due to graduate in a couple of months.
Healy had a great interest in psychology, and she was particularly focused on helping young people with intellectual disabilities.
Before moving to the University District to attend college, she lived in the Newport Hills area of Bellevue, which is in the suburbs of Seattle.
She was about 5'7" and weighed 115 pounds, with long brown hair and blue eyes. Friends and family said that she had a great singing voice. She also loved photography so much that she brought her camera everywhere.
Healy would wake up early each morning, cycle to her job at Northwest Ski Reports, and announce the weather conditions for various ski resorts on the radio. Afterwards, she would attend class at UW.
On the morning that she failed to show up for work, her colleagues at the station speculated live on air that she must be sick.
Healy's bedroom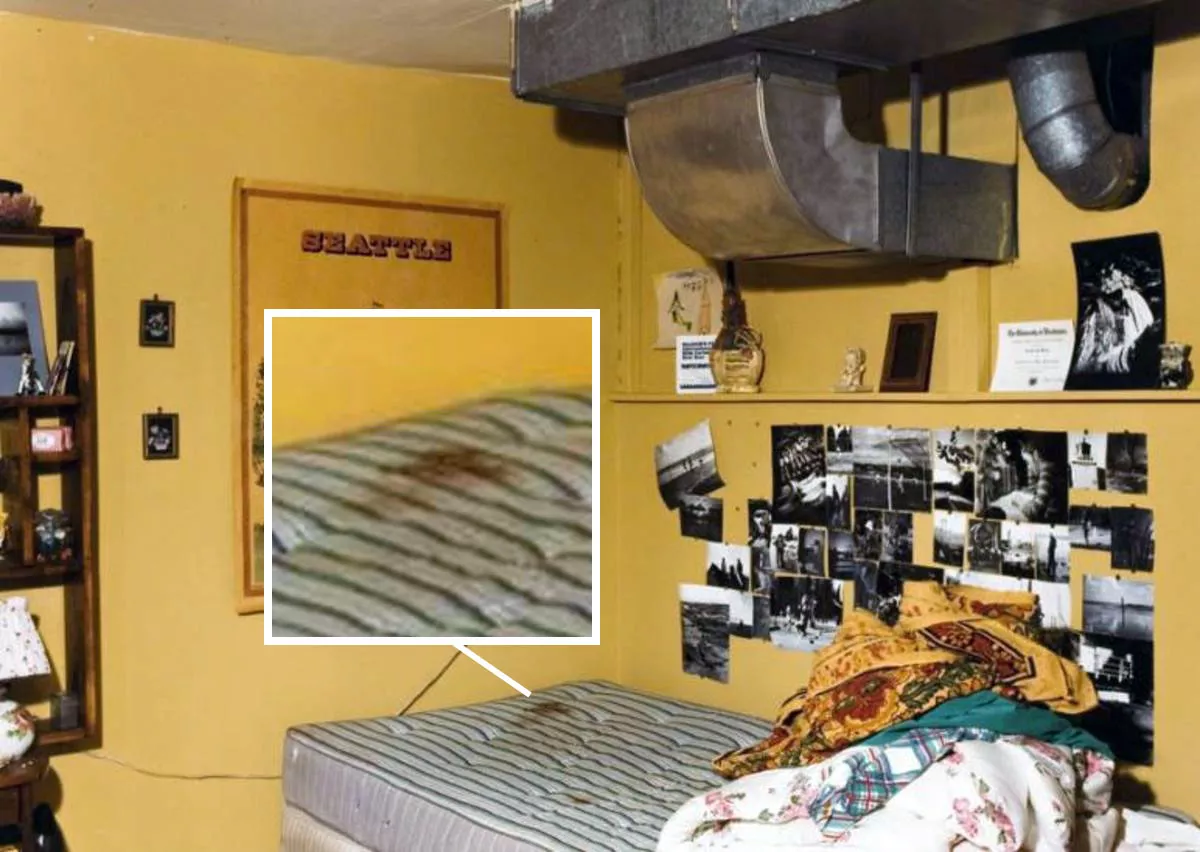 This is a crime scene photograph of Healy's bedroom, which was situated in the basement.
A blood stain is visible at the top of the mattress, close to where her pillow would have been. The blood on Healy's bed and nightgown indicates that Bundy incapacitated her by striking her over the head with an object.
It is likely that he attacked her in the middle of the night while she was sleeping.
The fact that nobody heard anything suggests that it was very quick and powerful.
Bundy cleaned up the bedroom to buy himself some time, as he was aware that Healy had roommates who might check on her at any moment.
Before taking the 21-year-old from the house, he made her bed and hung her bloody nightgown in the closet. He also took her clothes to make it look as though she had gotten dressed and left on her own accord.
Once he had finished tidying the room and "staging" the crime scene, he carried Healy outside and put her in his Volkswagen Bug. At this stage, he drove to a predesignated spot on Taylor Mountain—an area where he frequently went camping.
We will never know if Healy was still alive when Bundy took her from the house. However, it is doubtful that she was fully conscious.
Basement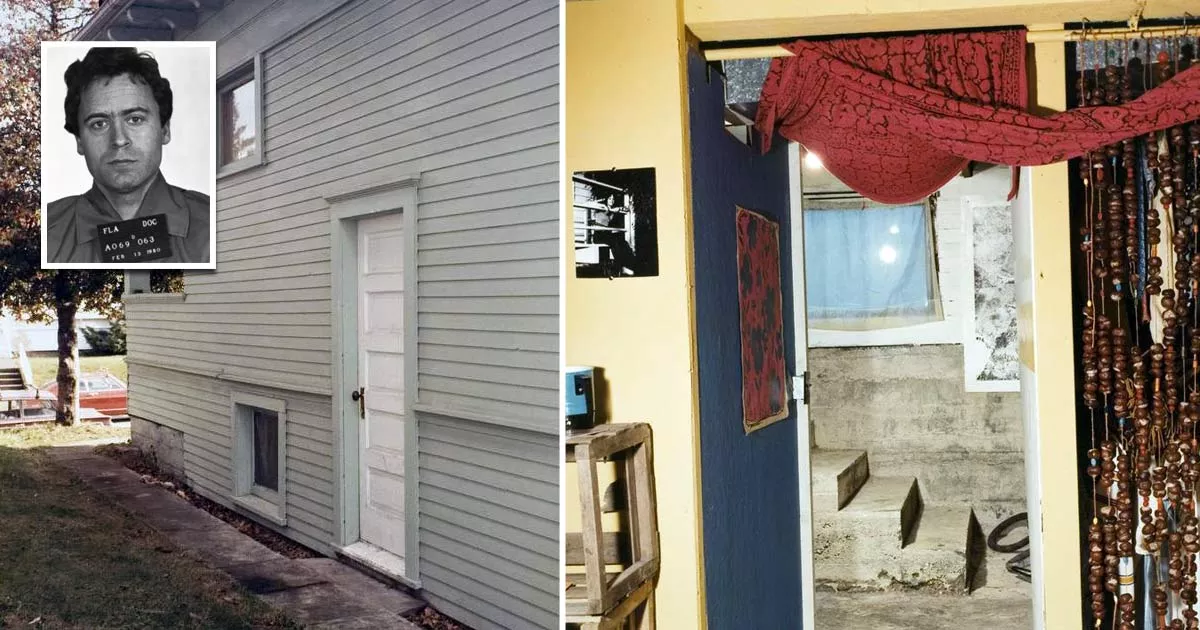 The house had a side door that led down into Healy's room in the basement.
In one of Bundy's third-person "confessions", he said that he checked one of the exterior doors while he was prowling around and discovered that it was unlocked.
He then decided to leave and return when everyone was asleep.
When Healy went missing, her roommates were alarmed to discover that this side door wasn't locked. The bike she used to travel around Seattle was also left untouched.
Bundy lived less than a mile away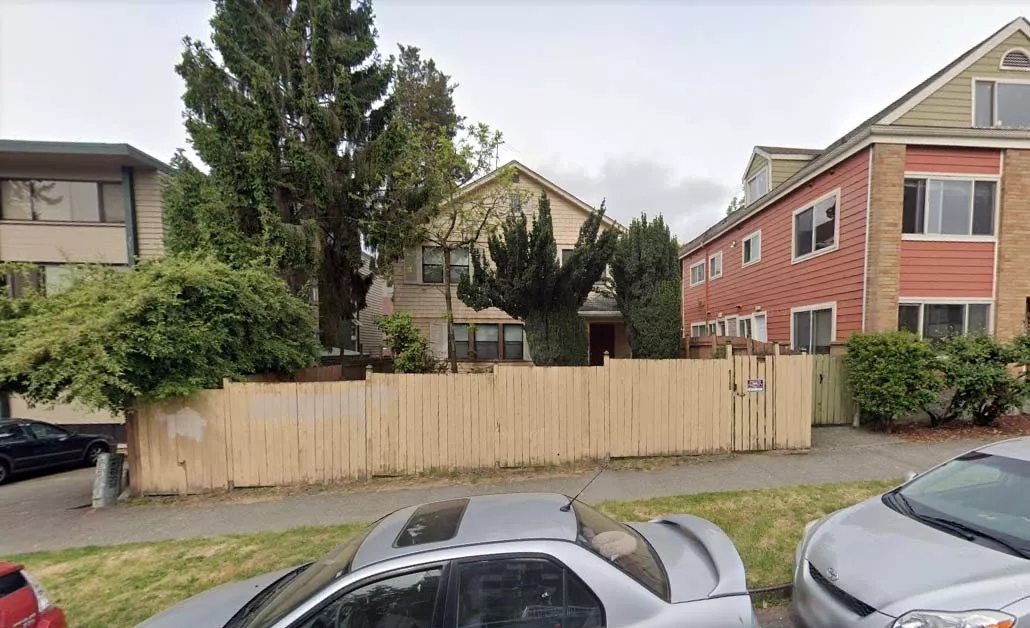 At the time of the abduction, Bundy was living at 4143 12th Avenue in the University District of Seattle.
Bundy's rooming house was exactly 0.8 miles away from Healy's residence. It would have taken him 10–15 minutes to walk the route by foot. By car, it was a 5-minute drive.
Due to the short distance between the two addresses, we can't discount the possibility that Bundy was stalking Healy in the days leading up to the attack.
For example, he may have spotted the coed while he was driving by her house. He may have also seen her shopping at a local grocery store or cycling past his apartment.
Notably, Bundy's girlfriend, Elizabeth Kloepfer, lived just half a mile away from Healy's house. Again, this put him in close proximity to her.
It is also possible that Bundy's decision to target Healy was far more random, as many of his later killings were crimes of opportunity. For instance, he may have noticed her while he was skulking around the neighborhood and peering through windows.
Bundy was a "Peeping Tom" who liked to get drunk and prowl around the streets at night. By 1974, he had been engaging in this type of deviant behavior for so long that it was almost second nature to him. Therefore, it is possible that he saw the lights on and decided to take a closer look.
Before they all went to sleep that night, one of Healy's roommates thought that she saw a moving shadow outside the house. However, this sighting was soon written off as paranoia.
If this was Bundy, then it is likely that he was watching them and assessing the situation.
Roommates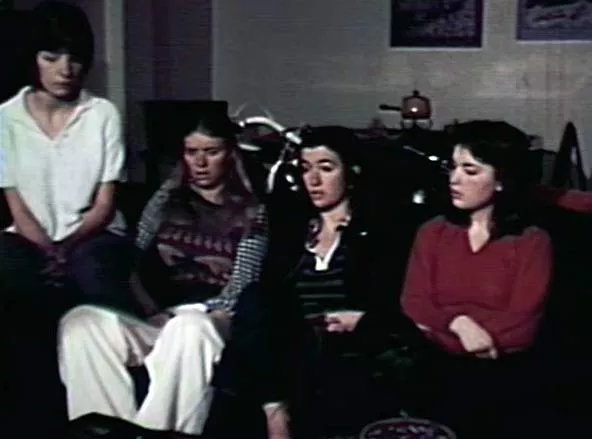 This image of her roommates is from a news report about her disappearance.
Mother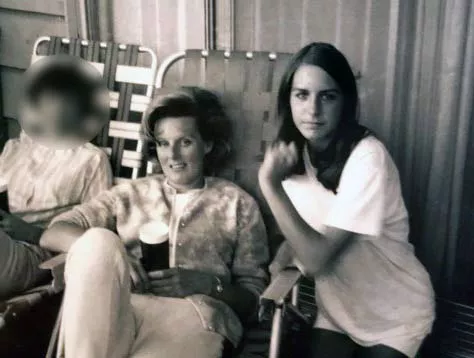 This is a photograph of Healy and her mother, Joyce Healy.
It was taken in September 1967. At the time, she would have been 15 years old.
Siblings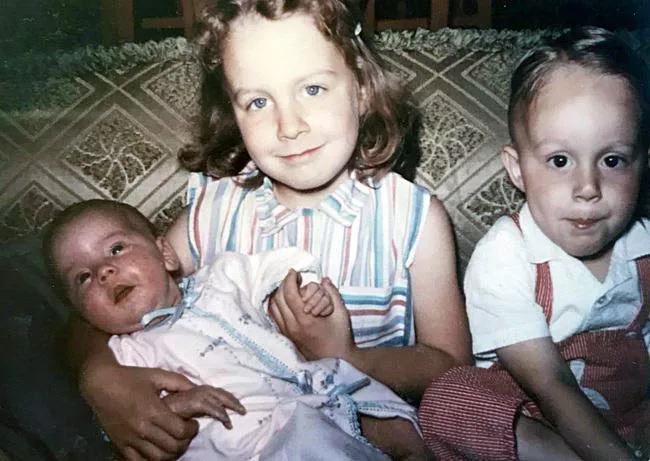 She had two siblings called Laura (left) and Robert (right).
Family photos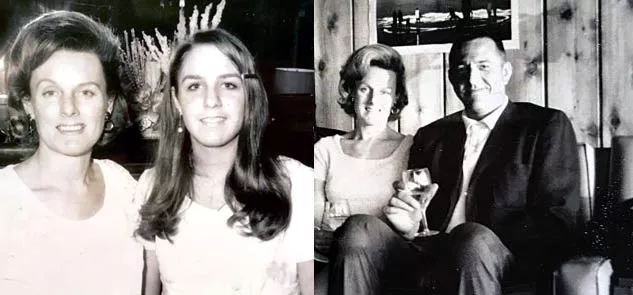 Healy's father, James, died in 1998 at the age of 72. Her mother, Joyce, passed away on December 27th, 2020, due to complications from COVID-19.
1974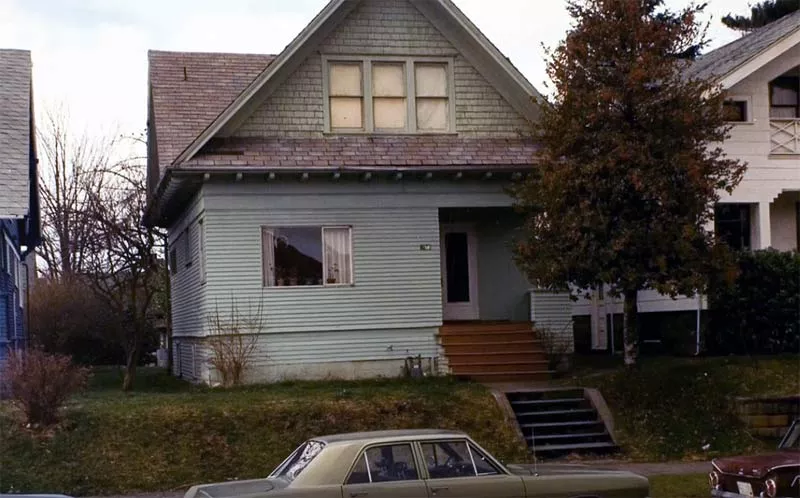 This photograph of the house was taken in 1974. At the time, it was painted a pale light blue.
Aerial photograph from 1977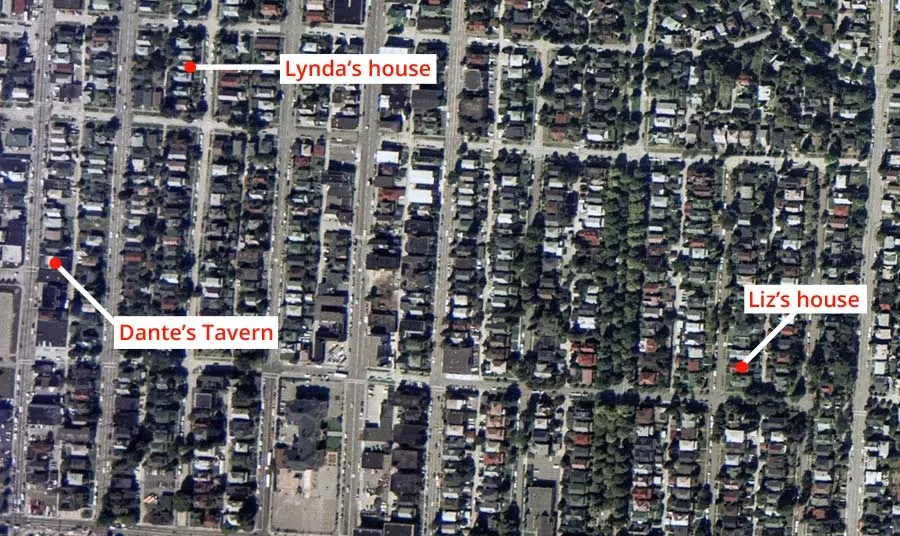 This aerial photograph from 1977 highlights the locations of Healy's house, Dante's Tavern, and Liz Kloepfer's house.
2021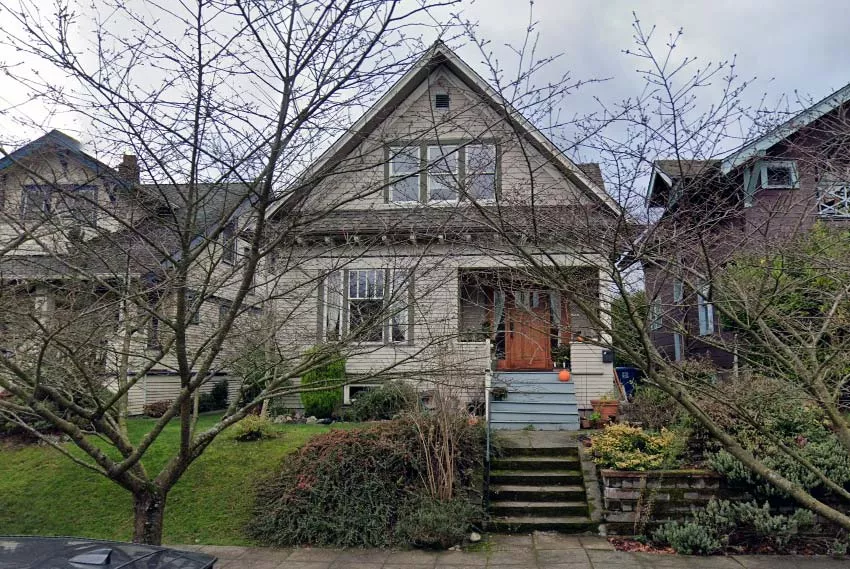 The Google Street View image above was taken in December 2021.
The house was built in 1906. It has four bedrooms and two bathrooms.
Public records show that it was last sold for $175,000 in June 1997.
Alley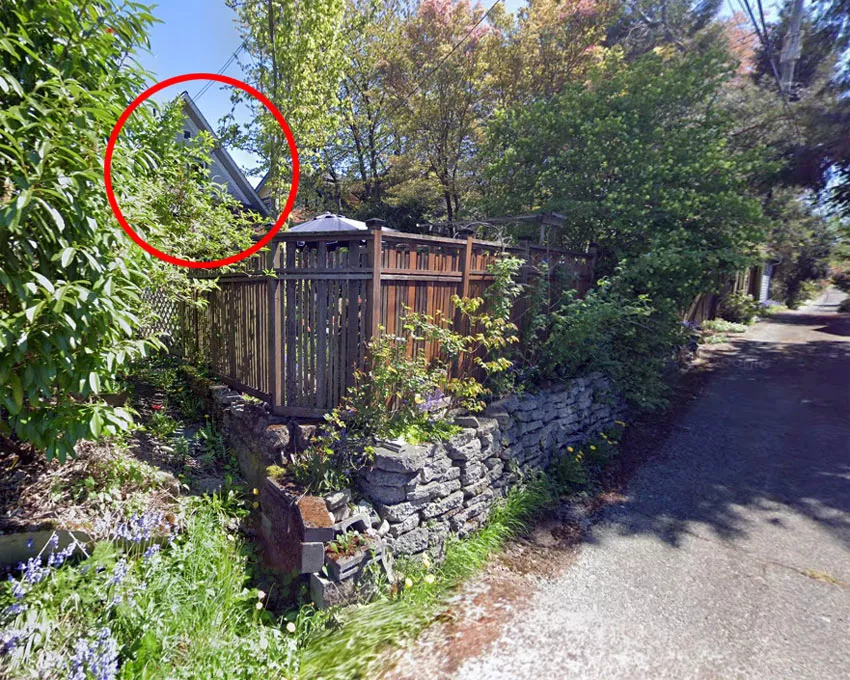 Notably, there is a small alley behind the house.
Given the fact that Bundy was a highly experienced voyeur, it seems plausible that he discovered this alley at some point while he was prowling around in the darkness and probing the exterior.
For example, he may have used it to get a good look at the back of the residence. It is also possible that he parked his vehicle here during the abduction.
Although there is a fence at the back of Healy's former house, there may have been gaps in one of the neighboring properties.
Closest Locations
Other locations that are relatively close to this address: Less than a mile away.
Place of Interest in Seattle, Washington Less than a mile away.
Crime Location in Seattle, Washington