Elizabeth Kloepfer's house
Place of Interest in Seattle, Washington, United States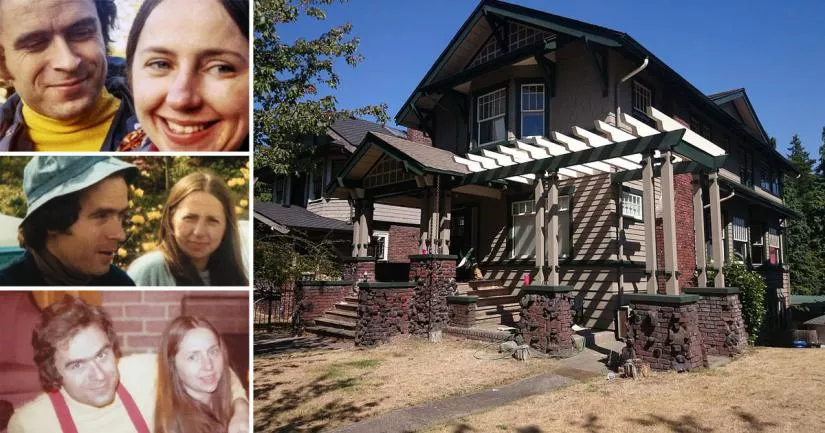 This is the house that Ted Bundy's girlfriend Elizabeth Kloepfer (aka Liz Kendall) was living in when he started his killing spree.
Kloepfer lived here at 5208 18th Avenue NE with her young daughter, Molly.
Her apartment was on the first floor, on the right side of the building. Although Bundy often spent the night here, he continued living at the Rogers' rooming house throughout most of their relationship.
This residence is a short 5–10 minute walk from the house where Bundy brutally attacked and abducted Lynda Ann Healy.
Kloepfer and Bundy met at the Sandpiper Tavern in 1969. For the next five or six years, they had a tumultuous on-and-off relationship.
In 1973, he started asking her to engage in "abnormal" sexual relations, which typically involved him tying her to the bed with nylon stockings. At first, she agreed to go through with it. However, on one occasion, Bundy put his hands around her throat and began choking her until it hurt. Following the incident, she decided that she didn't want to do it anymore.
Their relationship came under considerable strain in 1974. Notably, this was the same year that he started targeting young women in the Seattle area.
According to Kloepfer, he became distant and would often disappear for two or three days at a time. This, coupled with his low sex drive, led her to believe that he was having an affair.
Sadly, the truth was much worse.
By July of that year, she had started to suspect his involvement in the disappearances of several local women.
An unidentified man called "Ted" was believed to be the prime suspect in the Lake Sammamish abductions. When she saw the police sketch of "Ted", she immediately realized that it looked just like her boyfriend.
Her suspicions were raised even further when she read that the man who abducted Georgann Hawkins had been using crutches. According to Kloepfer, she had previously seen a pair of crutches in his room.
Unfortunately, the report about the Lake Sammamish abduction said that the suspect drove a metallic dark brown Volkswagen Bug. This planted doubt in Kloepfer's head, as her boyfriend's Volkswagen was pale brown. When she anonymously called the police from a telephone booth to question them about this, they confirmed that it was bronze, not pale brown.
As a result, she pushed her concerns to the back of her mind.
In September of 1974, Bundy moved to an apartment in Salt Lake City to study law at the University of Utah Law School.
Following his departure, the abductions in the Washington State area suddenly stopped. Then, roughly one month later, Kloepfer received word from a friend that a young girl named Melissa Smith had been abducted and murdered in Utah.
Although she did not want to believe that her partner of five years was a serial killer, there were now far too many coincidences to ignore.
Consequently, she decided to report Bundy's name to the police. However, when she spoke to a detective, he assured her that they had already looked into her boyfriend and concluded that he wasn't a good suspect.
At the time, the police didn't believe that a law student with no criminal record could commit such horrible acts.
Although the detective agreed to take Bundy's photograph and show it to one of the witnesses, it seems as though he didn't take the report seriously.
When Kloepfer called him again for an update, he struggled to remember who she was or what they had talked about in their previous conversation.
After finally realizing who she was, he abruptly said that the witness thought Bundy was too old to be the man at Lake Sammamish.

Further information is available in the "Photos" section below.
Where did Elizabeth Kloepfer live?
Below, you will find the address and the GPS coordinates for this location.
GPS coordinates
The latitude and longitude coordinates for the house are:
47.666716, -122.308063
Map
To view directions on how to get there, you can use the Google Maps shortcut below:
Address
The full address for this location is:
5208 18th Ave NE
Seattle
Washington
WA 98105
United States
Directions
The house is located in the U-District of Seattle, close to Ravenna Park.
Private Property Warning
This is a private property. It is not a public place. Therefore, you should be respectful and not step foot on the property without permission.
Photos
Photos of the house and other related images.
---
5208 18th Ave NE was under surveillance

This police report mentions how detectives were keeping Liz's Kloepfer house at 5208 18th Ave NE under surveillance.
On Thanksgiving Day in 1975, Bundy flew back to Seattle and began staying at Kloepfer's house. At the time, he was awaiting his trial for the kidnapping of Carol DaRonch, which was due to begin the following year.
By that stage, he had become the prime suspect in a number of murders and disappearances in Washington State, Utah, and Colorado. Consequently, the police in Seattle decided to keep a very close eye on him.
This round-the-clock surveillance continued until December 12th, 1975, when he flew back to Utah to prepare for his trial.
Kloepfer lived very close to Lynda Ann Healy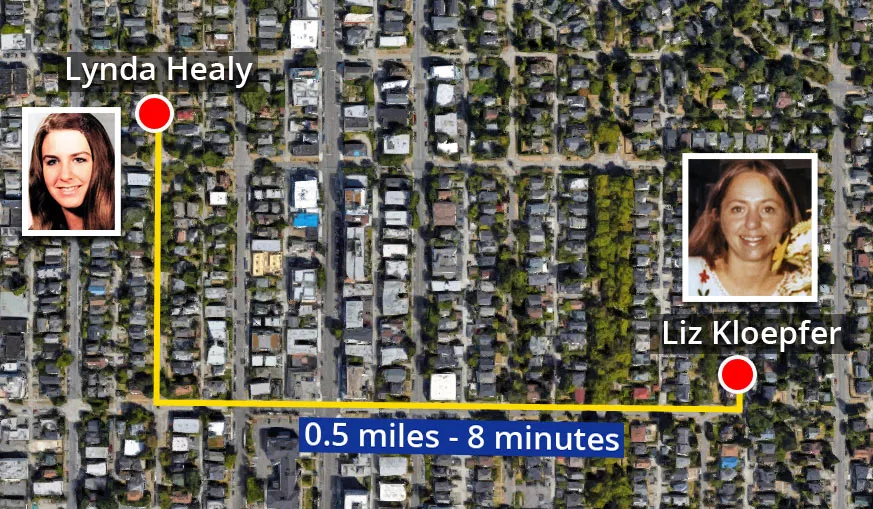 This map shows the distance between Lynda Ann Healy's house and Kloepfer's apartment. As you can see, their houses were only 0.5 miles apart. Roughly speaking, it is a 5–10 minute walk.
Kloepfer noted that in 1974, Bundy's behavior started to change. Instead of staying over at her apartment, he would choose to walk home late at night.
On one occasion, he reportedly told her that he would sometimes follow women that he spotted on the street.
At the time, he was a voyeur who liked to get drunk and roam the streets after dark. This behavior stretched back as far as 1964, when he was just 17 years old.
However, by early 1974, this deviant behavior had escalated to the point where he was beginning to troll around for potential victims.
If we take all of this into account, then it is plausible that he left Kloepfer's apartment on the night of January 31st, 1974, and wandered over in the direction of 12th Avenue.
Kloepfer remembers the Healy case well because the crime took place just six blocks away from her apartment. She also remembers mentioning the case to Bundy. In response, he told her to be aware at all times. He also advised her to change the poor-quality lock on her back door. In his words, the lock was "dangerous."
Ted, Liz, and Molly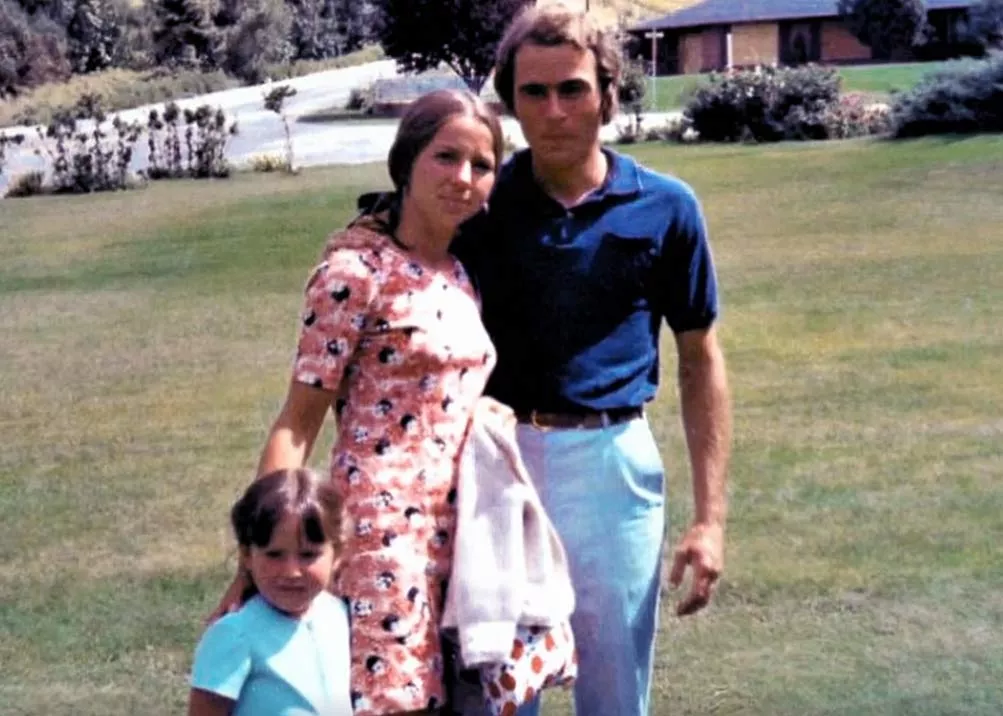 This is a photograph of Ted, Liz, and Liz's daughter, Molly, during what appeared to be happier times.
In 2020, Molly revealed that Ted exposed himself to her when she was just seven years old. He also reportedly touched her in inappropriate places.
Following his conviction, Liz started to use the surname Kendall instead of Kloepfer.
Google Street View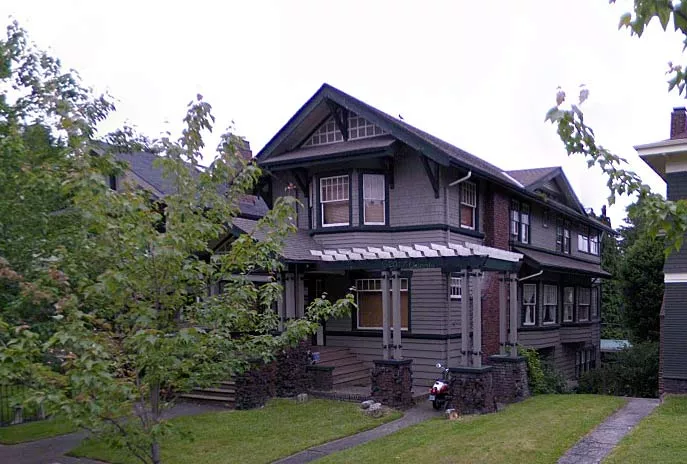 This Google Street View image of the house was taken in June of 2008.
The house was built in 1912. It is a 3,500-square-foot multifamily home with 8 bedrooms.
It was last sold for $405,000 in April of 2001.
First floor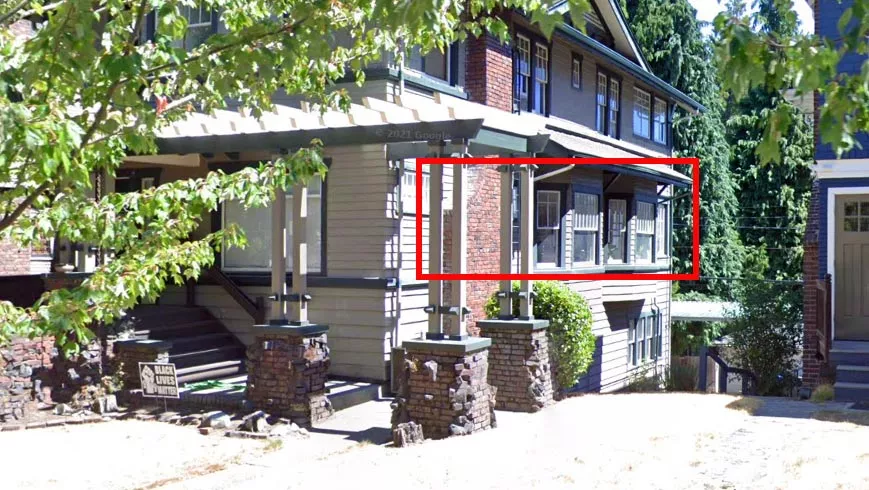 The police surveillance reports state that Kloepfer was living in an apartment on the first floor, on the right side of the building.
Liz and Ted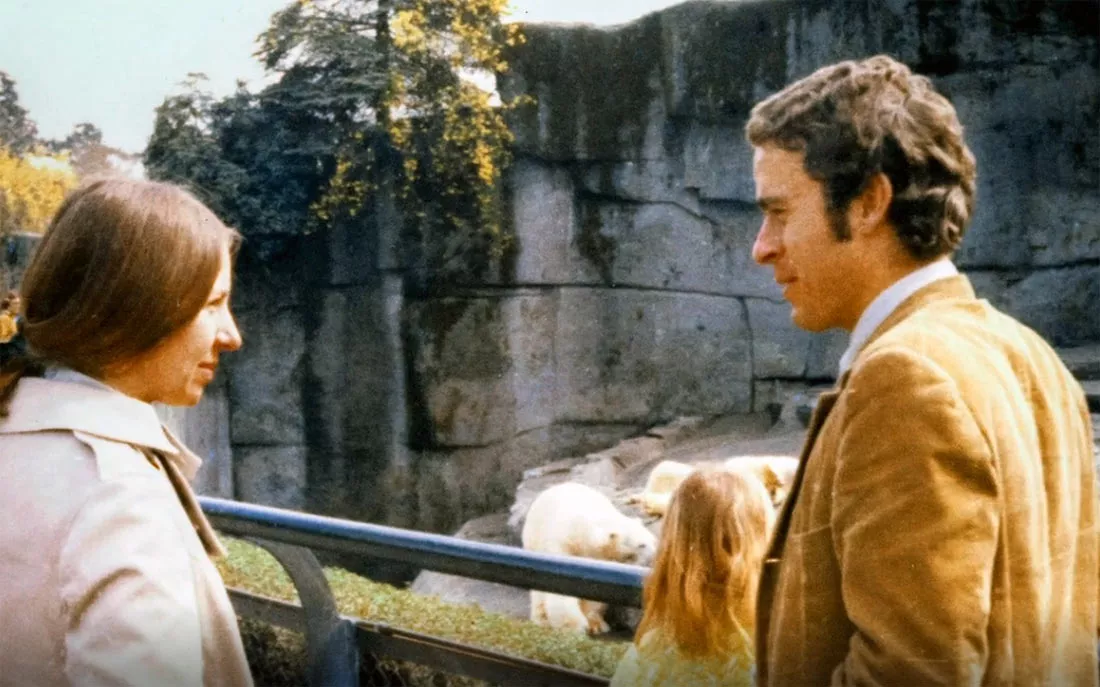 According to Liz, there was a lot of conflict in their relationship.
This was mostly due to the fact that Ted wasn't willing to get married.
When they finally did get a marriage license, he purposely picked a fight just so he could rip it up.
Alcoholism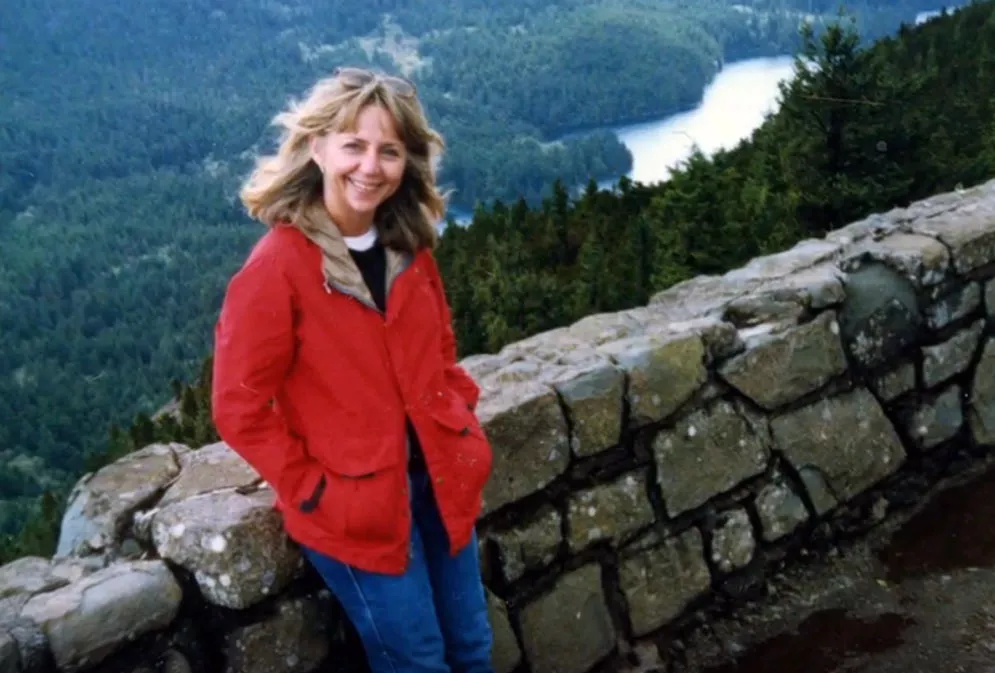 Liz had a drinking problem throughout most of her early adulthood.
Following Ted's conviction, she cut off contact with him, became sober, and started hiking a lot.
Shortly before his execution, he attempted to send her a letter. However, her daughter Molly managed to intercept it and burn it.
According to Molly, she was worried that he would "get his hooks into her."
Elizabeth Kloepfer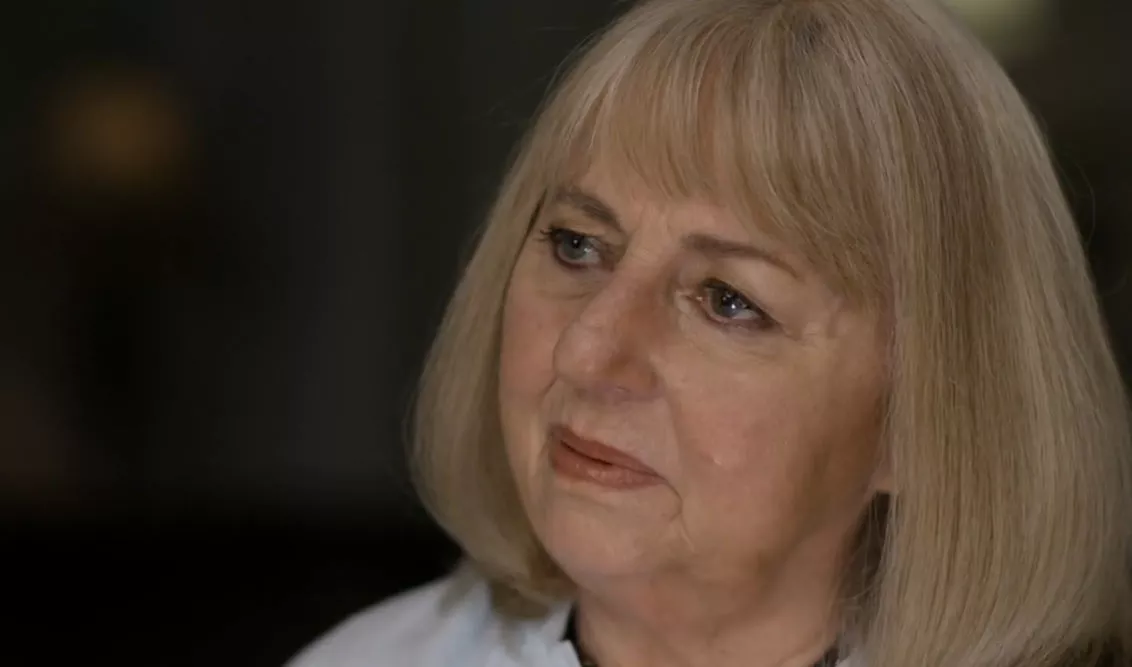 Image source: Ted Bundy: Falling for a Killer
Kloepfer was torn apart by Bundy's crimes.
On one hand, she was sickened by the monstrous acts that he had committed. On the other hand, she still loved him and hoped that it was all one big misunderstanding.
Over the years, she struggled to reconcile the "Ted" that she knew with the man who had reportedly murdered 30 women.
Unfortunately, she had fallen for a sociopathic narcissist who was extremely adept at manipulating people. As a result, he continued to wield a great deal of influence over her, even after he had been convicted of kidnapping.
During an interview in 2020, she expressed regret at having brought him into her daughter's life:
"As a mother, you're trying to give your daughter the best life ever. But what I really brought into her life was rapes, murders, lies, and craziness."
Closest Locations
Other locations that are relatively close to this address: Less than a mile away.
Serial Killer House in Seattle, Washington, United States Less than a mile away.
Crime Location in Seattle, Washington, United States Less than a mile away.
Crime Location in Seattle, Washington, United States Less than a mile away.
Place of Interest in Seattle, Washington, United States Less than a mile away.
Place of Interest in Seattle, Washington, United States