The Sandpiper Tavern
Place of Interest in Seattle, Washington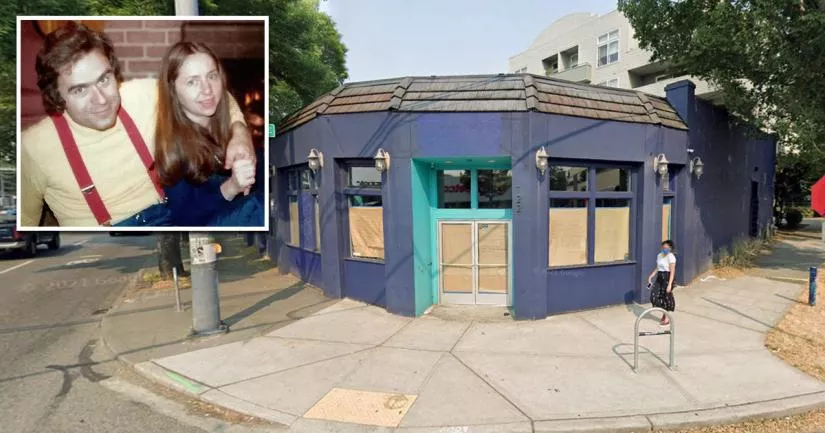 This is the former bar where serial killer Ted Bundy met his girlfriend, Elizabeth Kloepfer.
It is situated at 722 NE 45th Street in Seattle, Washington.
At the time, it was called the Sandpiper Tavern. Later, it became the Rainbow Tavern and the Fusion Ultra Lounge.
In March 2015, the Fusion Ultra Lounge permanently closed after a shooting at the nightclub left two teenagers in the hospital.
Since then, the property has been refurbished and refitted. These days, it is home to a brewery and taproom called Ladd & Lass Brewing.
On Friday, September 26th, 1969, Kloepfer and her friend, Marylynne Chino, were having drinks in the Sandpiper Tavern in the University District of Seattle.
It was Kloepfer's first night out since she moved to the city with her 3-year-old daughter, Molly.
That evening, Chino noticed that a man on the other side of the bar kept glancing over at Kloepfer.
The man in question was Ted Bundy.
Later that night, Bundy approached Kloepfer and asked her to dance. Feeling flattered, she said yes. Following the dance, Bundy went back to sitting at the bar by himself.
For a while, she waited for Bundy to approach her again. However, after some time passed and he failed to do so, she decided to walk across the bar and strike up a conversation with him.
The pair hit it off immediately, and Bundy ended up spending the night at her place. However, his stay that night was "platonic", as she was so drunk that she fell asleep with her clothes on.
The next morning, she woke up to find Bundy making breakfast with her daughter, Molly.
From that point on, Kloepfer and Bundy dated "on-and-off" for about five or six years.
Although Bundy frequently stayed at her place, he continued living at his apartment in the Rogers rooming house. He also saw other women at certain points. For example, Kloepfer told detectives that Bundy dated a coworker from the Mental Health Center for a couple of weeks in 1972.
In December 1973, he became engaged to an ex-girlfriend called Diane Edwards. This engagement occurred while he was still in a relationship with Kloepfer.
His relationship with Kloepfer came under considerable strain in 1974, as he started acting differently and going missing for days at a time. That summer, she noticed that his libido was nonexistent and accused him of having an affair.
Significantly, this was the same year that he started murdering women.
In September 1974, Bundy moved to a new apartment in Utah so that he could attend law school. Although the couple "officially" remained together, their relationship was at a breaking point. During his stay in Utah, Bundy had a fling with a female tenant at his rooming house. At the same time, Kloepfer was also beginning to suspect that her boyfriend was involved in the disappearances of local women.
In 1975, Bundy briefly moved back in with Kloepfer while he was awaiting trial for the kidnapping of Carol DaRonch. However, by that stage, investigators had become certain that he was responsible for the murders of multiple women. As a result, Kloepfer's house was kept under heavy police surveillance.

Further information is available in the "Photos" section below.
Sandpiper Tavern address
Below, you will find the address and the GPS coordinates for this location.
Address
722 NE 45th Street, Seattle, Washington, WA 98105, USA
Map
To view directions on how to get there, you can use the Google Maps shortcut below:
GPS coordinates
The latitude and longitude coordinates for the bar are:
47.661454, -122.319740
Directions
It is situated on the corner of NE 45th Street and 8th Avenue NE.
Photos
Photos of the bar and other related images.
---
The Rainbow Tavern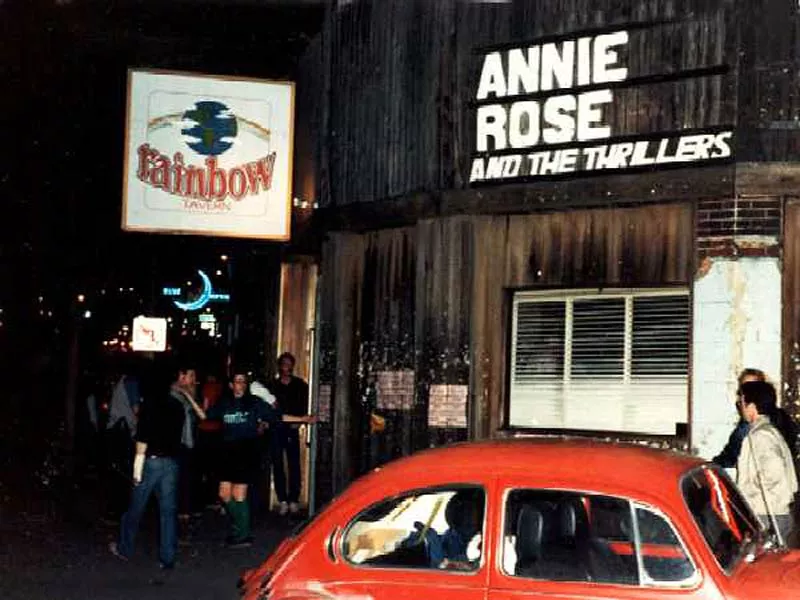 The bar was originally called the Rainbow Tavern. However, at some point in the 1960s, it became the Sandpiper Tavern. Then, during the 1970s, it switched back to the old name.
Extremely Wicked, Shockingly Evil and Vile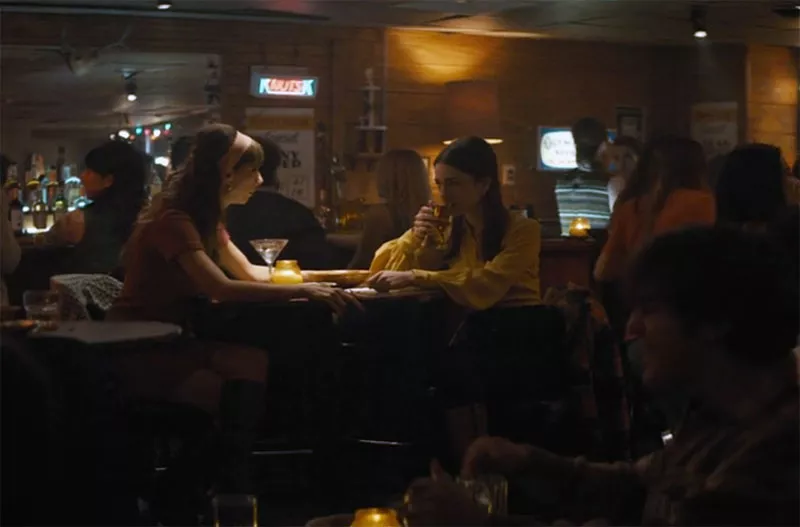 Elizabeth Kloepfer was portrayed by actress Lily Collins in the 2019 film "Extremely Wicked, Shockingly Evil and Vile".
At the start of the movie, Kloepfer and her friend Marylynne Chino are sitting together in a college bar when Chino notices that Bundy (Zac Efron) is staring over at them.
Ted and Liz meet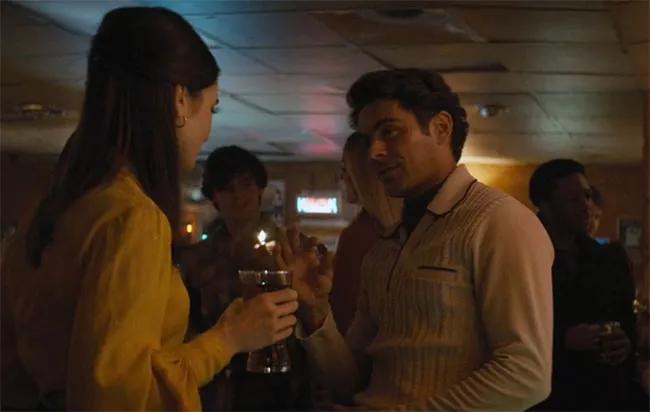 The film recreated the moment when Kloepfer and Bundy met at the Sandpiper Tavern.
Fusion Ultra Lounge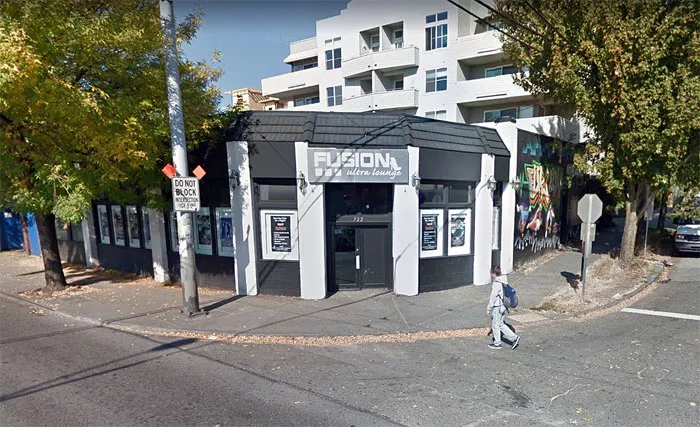 The Fusion Ultra Lounge was the last bar to exist at this address.
Over the years, it gained a bad reputation for violence and underage drinking. All of this came to a head in February 2015, when two teenagers were sent to the hospital following a shooting at the nightclub.
Following the incident, the city of Seattle requested an emergency suspension of the club's liquor license. Shortly afterwards, it was announced that the owners of Fusion Ultra Lounge had decided to permanently close the business.
"Happy family."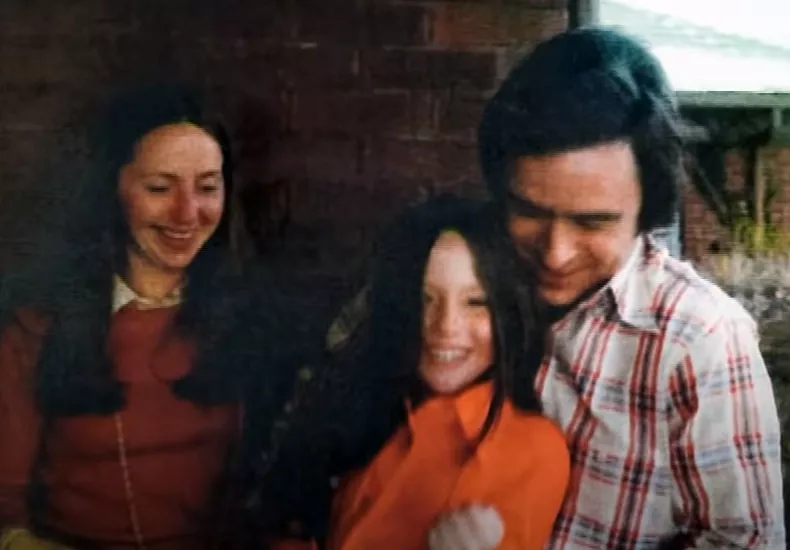 This is a "family" photograph of Liz, Ted, and Liz's daughter, Molly.
Liz and Molly now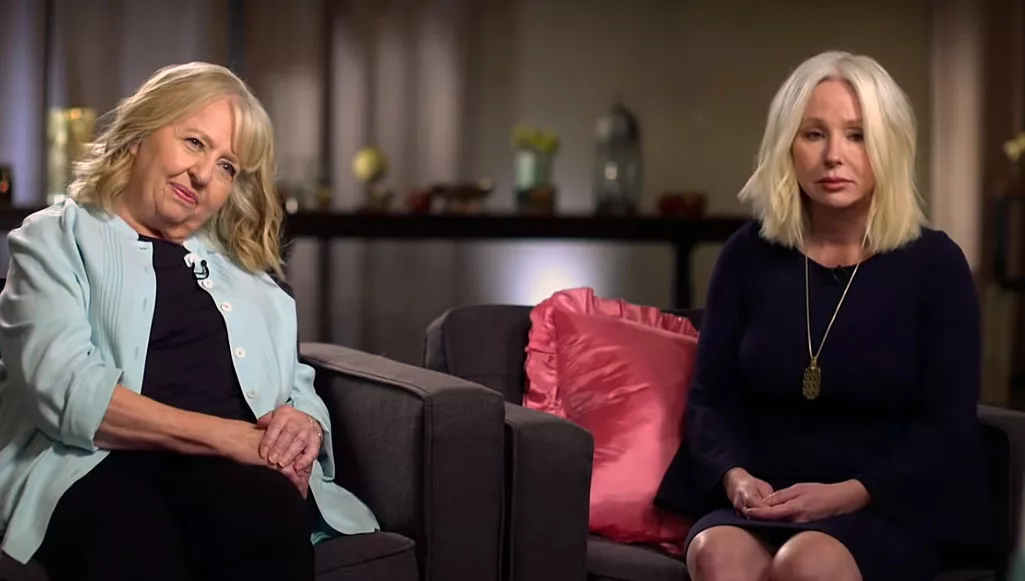 In 2020, Elizabeth Kloepfer appeared in the documentary "Ted Bundy: Falling for a Killer" with her daughter Molly.
Following Bundy's conviction, she started living under the name Elizabeth Kendall.
In 1969, Liz moved to Seattle from Ogden, Utah. At the time, she was a divorced, single mother who was unhappy, lonely, and struggling with alcoholism.
By moving to a new city, she was hoping to reboot her life and start afresh.
The Sandpiper Tavern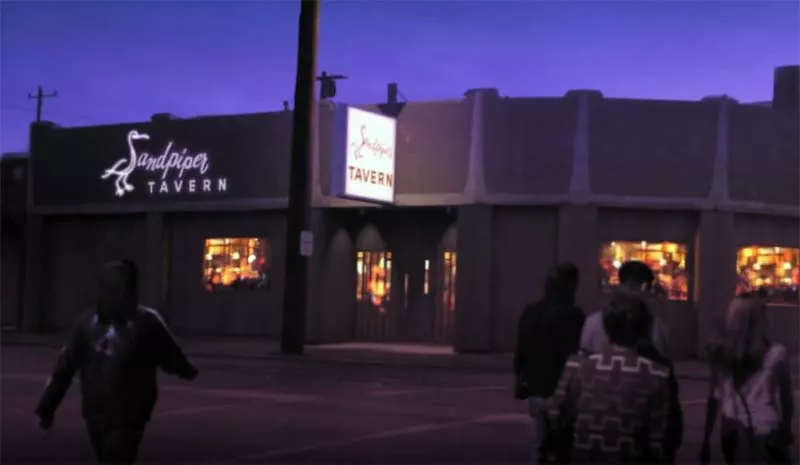 This is a digital image of the Sandpiper Tavern in Seattle's U-District. It appeared in the 2020 documentary series "Ted Bundy: Falling for a Killer".
Inside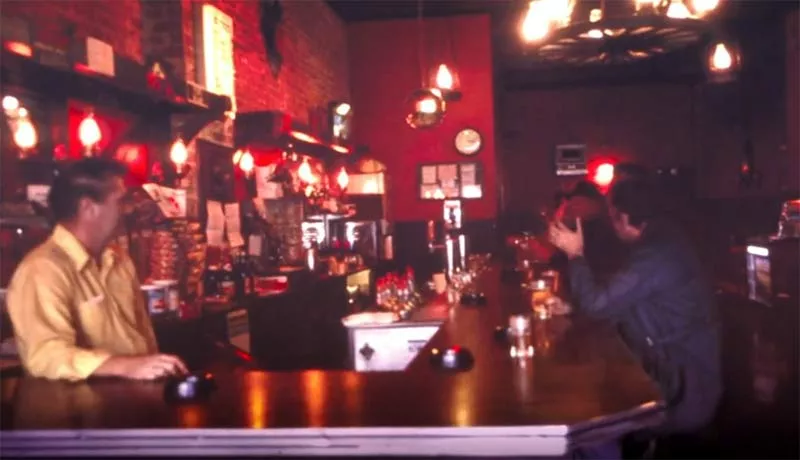 This photograph shows what the inside of the bar would have looked like back in 1969.
Ladd & Lass Brewing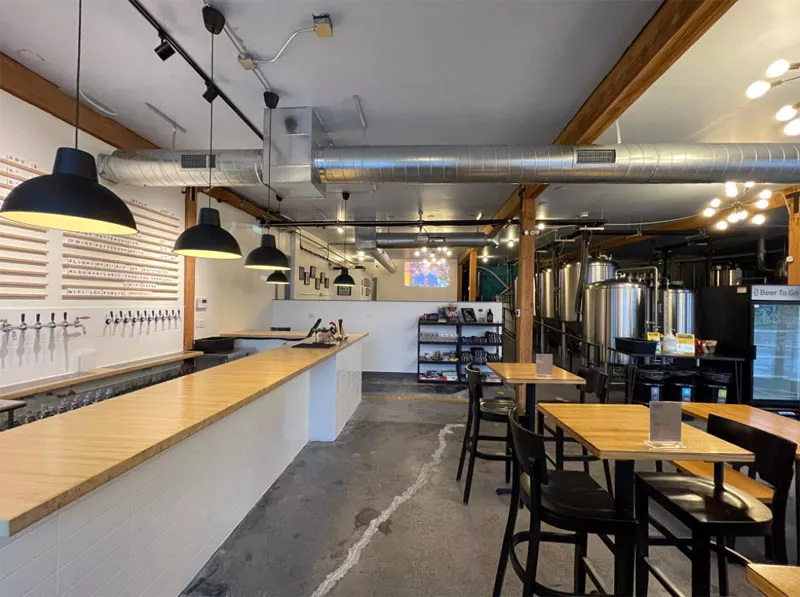 The unit was recently home to a brewery company called Floating Bridge Brewing. However, they were forced to close due to the financial strains of the pandemic. Nowadays, it is occupied by a family-owned craft brewery and taproom called Ladd & Lass Brewing.
2022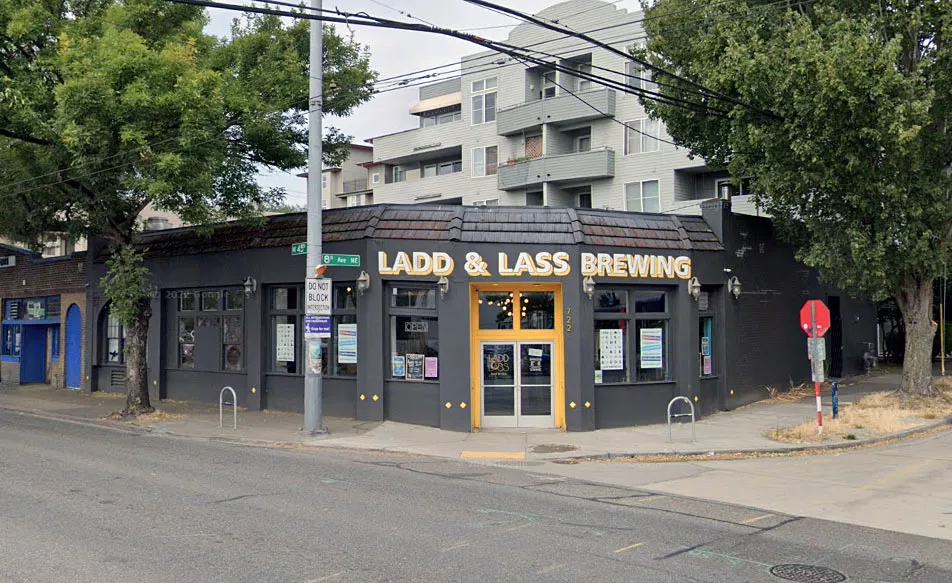 This Google Street View image was taken in September 2022.
Closest Locations
Other locations that are relatively close to this address: Less than a mile away.
Crime Location in Seattle, Washington Less than a mile away.
Serial Killer House in Seattle, Washington Less than a mile away.
Place of Interest in Seattle, Washington Less than a mile away.
Crime Location in Seattle, Washington