Ted Bundy's apartment in Salt Lake City, Utah.
Serial Killer House in Salt Lake City, Utah, United States.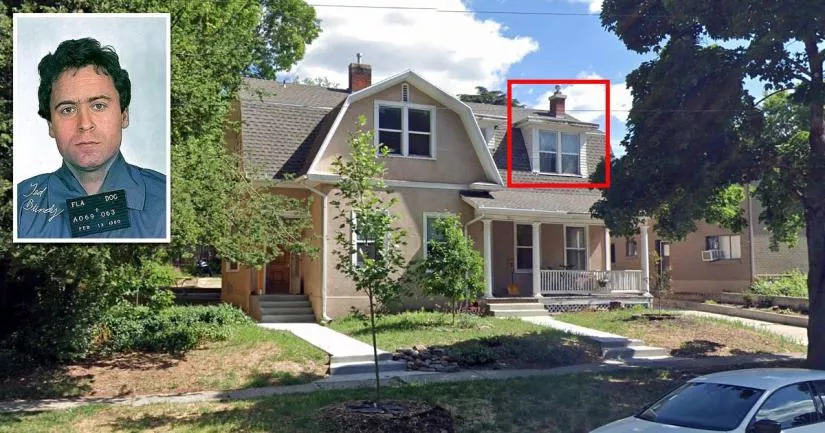 Serial killer Ted Bundy lived at this house on First Avenue in Salt Lake City between September, 1974 and September, 1975.
Bundy stayed at 565 1st Avenue while he was attending the University of Utah Law School.
Shortly after he moved here, women started to disappear from Utah and Colorado.
This is a rooming house, which means that it has multiple tenants who share the same facilities.
At the time, Ted lived in Room #2. His old bedroom window is visible on the second floor, above the porch.
To the right of the building, there is a fire escape. Bundy reportedly used this fire escape to come and go in the middle of the night.
On the left side, there is an entrance to a cellar. According to one roommate, Ted would sometimes go down into the cellar late at night. However, they didn't find it suspicious at the time because he was the property manager.
In the final hours before his execution, Ted confessed to bringing two of his victims back to this house.
He claimed that he kidnapped 17-year-old Debra Kent from her high school in Bountiful before bringing her back to this house in Salt Lake City.
According to Bundy, he kept Debra in his room for a "period of time." Afterwards, he dumped her body 100 miles away at a place called Fairview Canyon.
He also claimed that he kept Nancy Wilcox at the house before murdering her.
However, there are some major doubts hanging over these statements.
Bundy continued to live at 565 1st Avenue until his move to Douglas Street in September of 1975.
Ted Bundy's apartment in Salt Lake City.
Below, you will find the address and the GPS coordinates for this location.
GPS coordinates.
The latitude and longitude coordinates for the house are:
40.770744, -111.872394
Map.
To view directions on how to get there, you can use the Google Maps shortcut below:
Address.
The full address for this location is:
565 1st Avenue
Salt Lake City
Utah
UT 84103
United States
Directions.
It is just around the corner from the Governor's Mansion. It is a 25-30 minute walk from the city center.
Details about the general area.
The street is located in an affluent neighborhood called "The Avenues", which is in the northeast of Salt Lake City. It is relatively close to places such as the city center and Salt Lake City Cemetery.
Private property warning.
This is a private property. It is not a public place. Therefore, you should be respectful and not step foot on the property without permission.
Trivia.
According to one of his roommates from Seattle, Bundy left for Utah on September 2nd, 1974.
The house is a 25-minute drive away from the mall where he attempted to kidnap Carol DaRonch.
It is 12 miles away from Viewmont High School, which is where he abducted Debra Kent.
While he was living here, he told one of his roommates that he stole a portable television from a store and got away with it.
Taking a victim back to his apartment would have been an extremely risky act on his part. For example, one tenant lived directly across from his room. On the other hand, we know that Bundy was willing to take bold risks on a number of occasions.
The bottom of the fire escape is roughly 5 feet off the ground. Carrying someone up this ladder would have been pretty difficult.
Bundy had a "casual relationship" with one of the female tenants on the bottom floor.
After his arrest in 1975, the police searched his apartment and found a program for the high school play that Debra Kent went missing from.
Photos.
Photos of the house and other related images.
---
His room in Salt Lake City.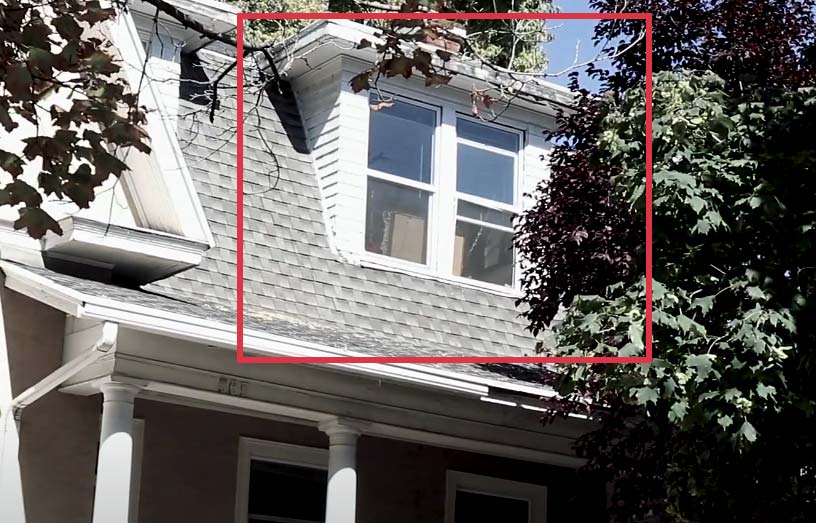 The window of his old room sits above the porch at the front. This is where he slept between September, 1974 and September, 1975.
According to his confession, he brought Debra Kent here on the night of November 8th, 1974.
1978.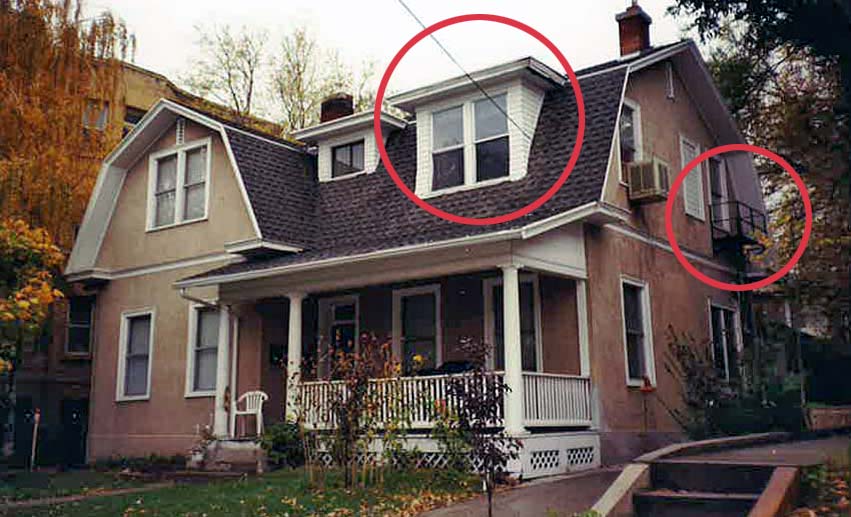 This photograph of the property is from 1978. We have circled his bedroom window and the fire escape on the right side of the house.
Did Bundy bring victims back to his apartment?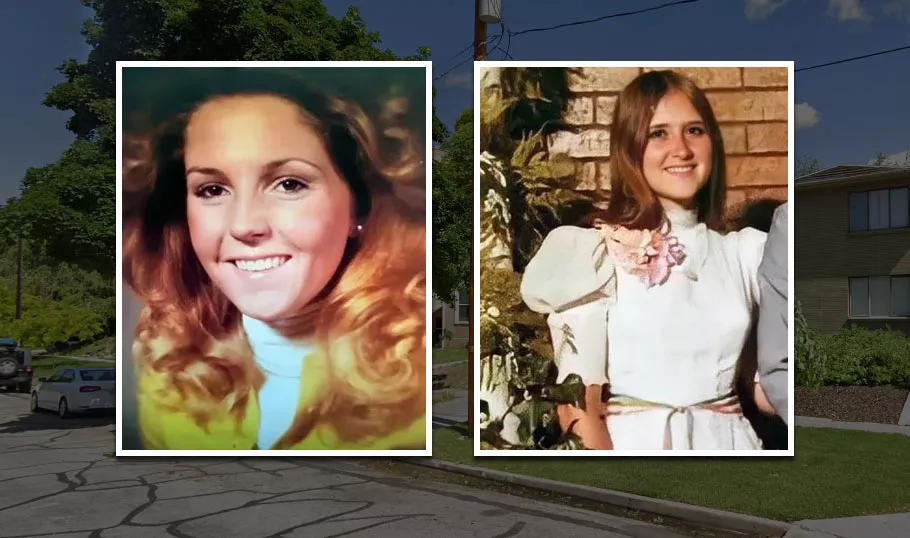 Bundy attacked and murdered Nancy Wilcox (16) on October 2nd, 1974. Then, roughly one month later, he abducted Debra Kent (17) from her high school in Bountiful.
During his final deathrow confessions, Bundy claimed that he brought the two of these victims back to his apartment at 565 1st Avenue in Salt Lake City.
However, most investigators and crime authors are of the opinion that he wasn't being truthful in this case.
The problem with Ted Bundy is that he was a full-blown narcissist and a compulsive liar who often made dubious claims. Therefore, it seems far more likely that he was stretching the truth in order to big himself up and amplify his own notoriety.
He would have loved nothing more for people to believe that he had successfully carried out such a daring act.
565 1st Avenue.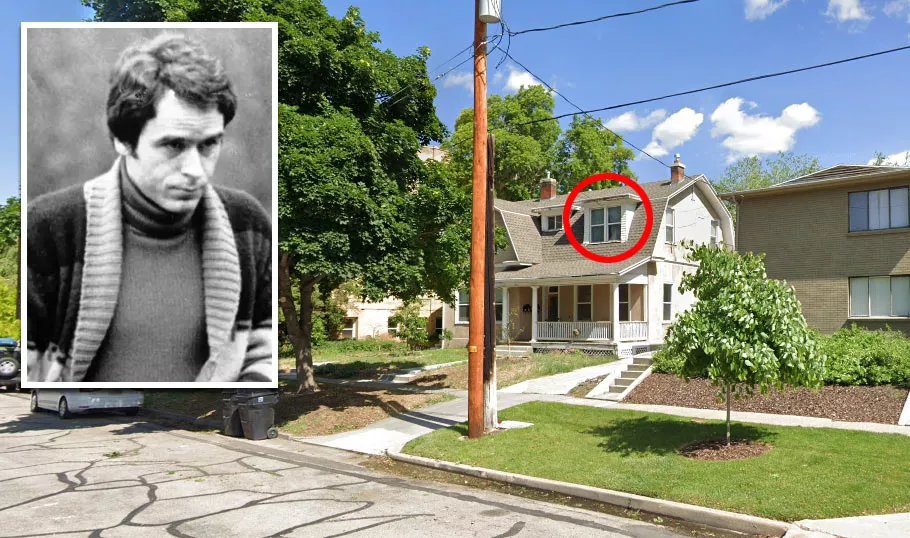 This Google Street View image of 565 1st Avenue was taken in June of 2022.
Cellar.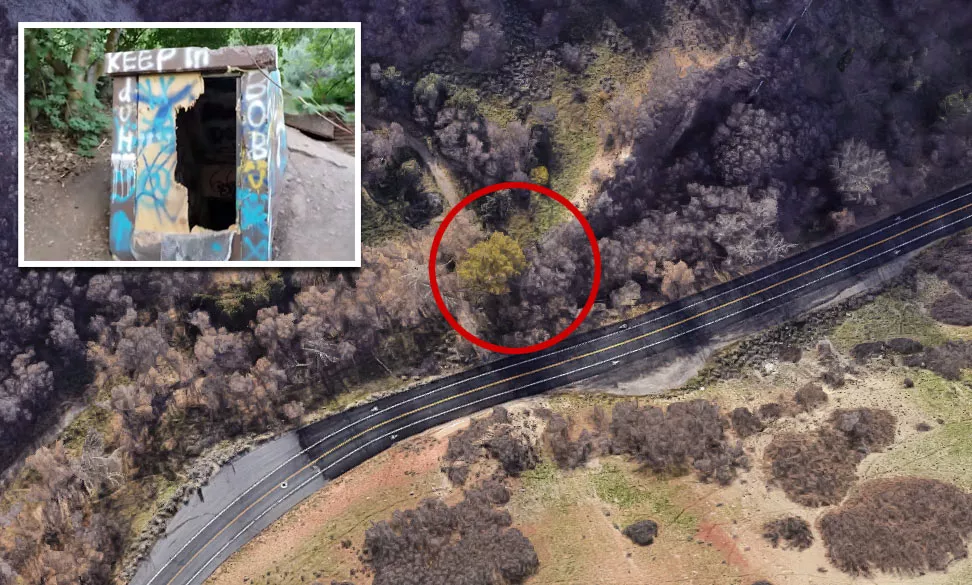 There is an urban legend in Utah that Ted Bundy used an old cellar on Emigration Canyon Road to torture and murder some of his victims.
However, this is untrue. In reality, the cellar in question has no connection to the case.
It is not mentioned in any police files, interviews, or confessions. Nor does it appear in any of the "Bundy literature" written by reputable crime authors.
If you read about each victim's case, you will quickly realize that it is just a random location that someone mistakenly attributed to him.
The origin of this myth is most likely rooted in the fact that there was a cellar at Bundy's rooming house in Salt Lake City, and that he may have used it to "keep" Nancy Wilcox and Debra Kent.
However, over the years, the location of this cellar was somehow transplanted to a site off Emigration Canyon Road.
This urban legend was probably born out of a prank or a misunderstanding that caught on. That or the true story gradually changed over the years as people retold it.
Coordinates: 40.751504, -111.801976
Closest locations.
Other locations that are relatively close to this place. Roughly one mile away.
Serial Killer House in Salt Lake City, Utah, United States Roughly one mile away.
Serial Killer House in Salt Lake City, Utah, United States Roughly 4 miles away.
Place of Interest in Salt Lake City, Utah, United States Roughly 8 miles away.
Crime Location in Salt Lake City, Utah, United States Roughly 8 miles away.
Place of Interest in West Valley City, Utah, United States