Leslie Knudson's house
Place of Interest
1462 Redondo Avenue, Salt Lake City, UT 84105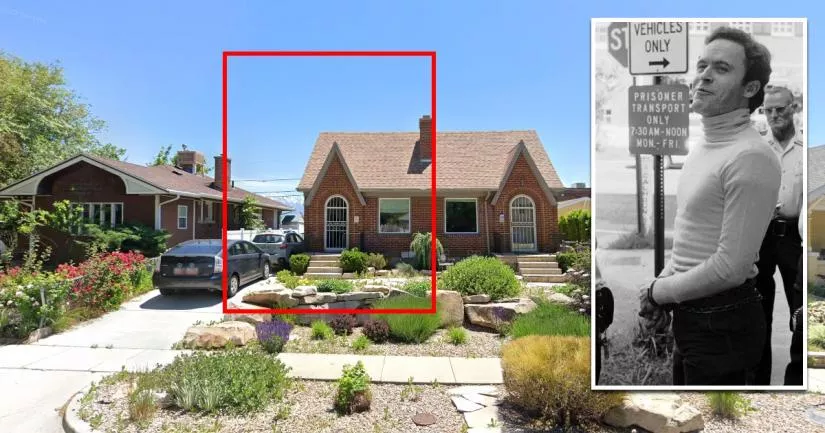 This is the former home of Leslie Knudson (sometimes spelled Knutson).
It is situated at 1462 Redondo Avenue in Salt Lake City, Utah.
Knudson lived in the duplex on the left with her 7-year-old son, Josh.
The single mother started dating serial killer Ted Bundy in the summer of 1975. During their short relationship, he stayed over at this house on a number of occasions.
Bundy was still in a "complicated" on-and-off relationship with his longtime girlfriend, Liz Kloepfer, when he began dating Knudson.
This was not the first instance of Bundy being unfaithful to Liz. For example, he reportedly had a short-term fling with a woman at his rooming house on 1st Avenue. He also proposed to his ex-girlfriend, Diane Edwards, in 1973.
All in all, it seems as though Bundy wasn't the monogamous type. Various reports suggest that he had a string of affairs with a number of different women.
Of course, none of this is surprising when you consider the fact that he was a sociopath who raped and murdered women for his own sexual gratification.
To him, loyalty, morals, and love were foreign concepts that he had to mimic to fit in with society.
When Bundy and Knudson started dating, everything seemed fine, and the couple went on several dates to the movies.
However, as the summer progressed, Bundy became "moody" and started drinking heavily.
This continued until Knudson finally decided to end their relationship in August 1975. Notably, their breakup coincided with his arrest in West Valley City.
Knudson's estranged husband said that he saw Bundy cleaning the inside of his Volkswagen Bug on two occasions in the space of a few days. At the time, he thought it was strange that someone would put so much effort into cleaning a rusted piece of junk.
There are two possibilities here.
Either Bundy was being his typical "neat freak" self or he was vacuuming up evidence following the abduction of Susan Curtis.
Leslie Knudson house address
Below, you will find the address and the GPS coordinates for this location.
Address
1462 Redondo Avenue, Salt Lake City, Utah, UT 84105, USA
Map
To view directions on how to get there, you can use the Google Maps shortcut below:
GPS coordinates
The latitude and longitude coordinates for the house are:
40.726531, -111.848946
Directions
The house is situated to the north of Sugar House Park. It is about 90 yards east of the corner of Redondo Avenue and 1500 E.
Private Property Warning
This is a private property. It is not a public place. Therefore, you should be respectful and not step foot on the property without permission.
Closest Locations
Other locations that are relatively close to this address: Roughly 3 miles away.
Crime Location in Salt Lake City, Utah Roughly 3 miles away.
Serial Killer House in Salt Lake City, Utah Roughly 4 miles away.
Serial Killer House in Salt Lake City, Utah