Ted Bundy's Douglas Street apartment
Serial Killer House in Salt Lake City, Utah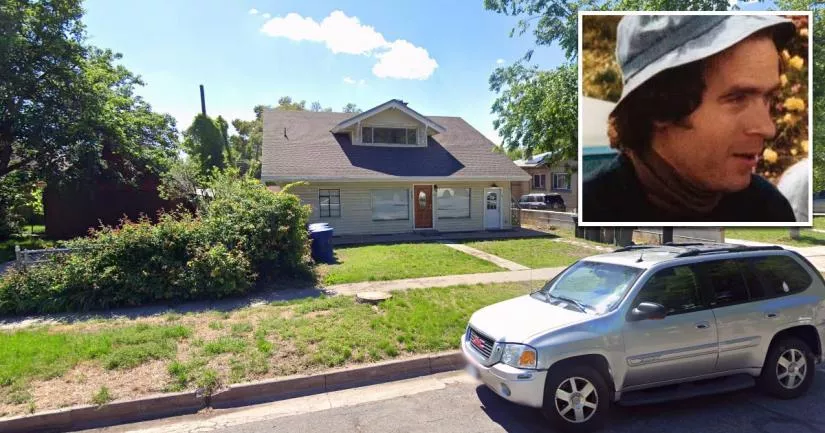 Serial killer Ted Bundy moved into this house at 364 Douglas Street in Salt Lake City, Utah, in September 1975.
His apartment was on the top floor, on the right side of the house.
Previously, he had lived in a rooming house on 1st Avenue.
Bundy said that he relocated to this house because it was within walking distance of the University of Utah, where he was studying law and working part-time as a campus security guard.
He started renting his apartment at 364 Douglas Street on September 26th, 1975. By that stage, his murder spree on the west coast had come to an end.
The move took place roughly three months after he abducted Susan Curtis from the BYU university campus in Provo.
Following his arrest on August 16th, 1975, Bundy became the subject of an intense police investigation. By the fall of 1975, authorities in multiple states had come to suspect that the well-spoken law student was responsible for a number of murders and disappearances.
As a result, he was kept under 24-hour surveillance during his short stay at this address.

Further information is available in the "Photos" section below.
Douglas Street address
Below, you will find the address and the GPS coordinates for this location.
Address
364 Douglas Street, Salt Lake City, Utah, UT 84102, USA
Map
To view directions on how to get there, you can use the Google Maps shortcut below:
GPS coordinates
The latitude and longitude coordinates for the house are:
40.761185, -111.855655
Directions
The house is 200 feet north of the intersection between 400 South and Douglas Street. It is a five-minute walk away from the southwestern side of the University of Utah campus.
Private Property Warning
This is a private property. It is not a public place. Therefore, you should be respectful and not step foot on the property without permission.
Photos
Photos of the house and other related images.
---
364 Douglas Street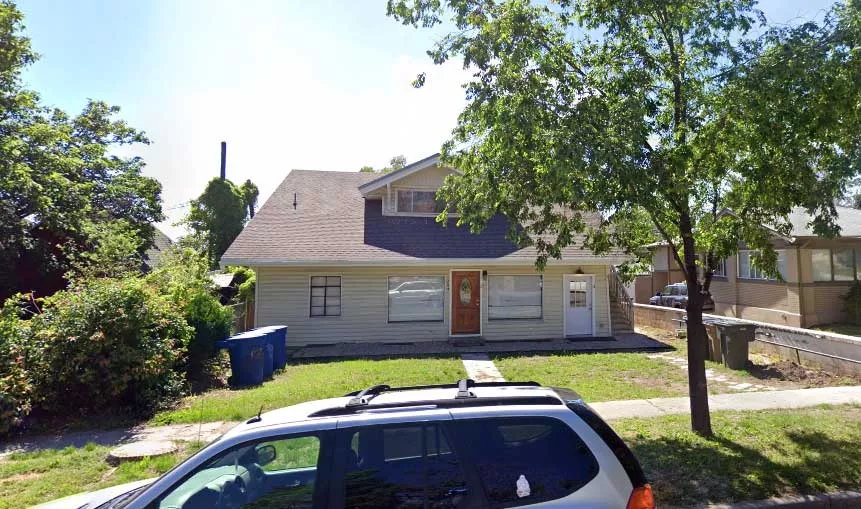 This Google Street View image of 364 Douglas Street was taken in July 2019.
The house was built in 1909.
The front of the house looks deceptively small on Google Street View. However, it does extend further back. The property is 4,655 square feet in size, and it has 12 bedrooms.
Aerial photograph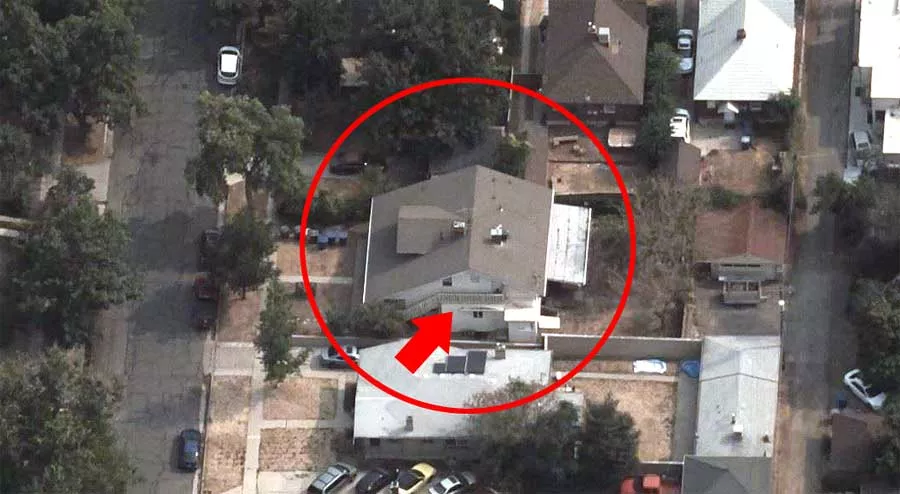 This aerial photograph is facing the northern side of the house (right side). Bundy reportedly lived in a room on the top floor, on the northern end (where the arrow is pointing).
University of Utah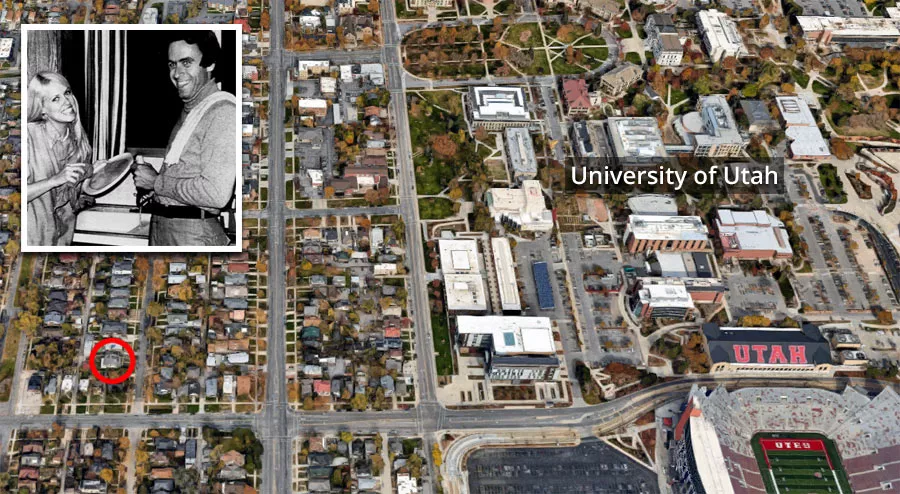 This aerial image shows how close Bundy's Douglas Street apartment was to the University of Utah campus. Rice-Eccles Stadium is visible in the bottom-right corner.
Bundy did not live here for long, as he was arrested for the kidnapping of Carol DaRonch shortly after he moved into the apartment.
Between October 2nd and November 20th, 1975, he was locked up at the Salt Lake County Metro Jail in Riverfront.
Shortly after he was released on bail, he flew back to Seattle and stayed with his long-term girlfriend, Liz Kloepfer, for a few weeks.
After returning to Salt Lake City to prepare for his trial, it seems as though he lived at this apartment for a couple of months. However, by March 1976, he was living at a new address on B Street.
Bundy residences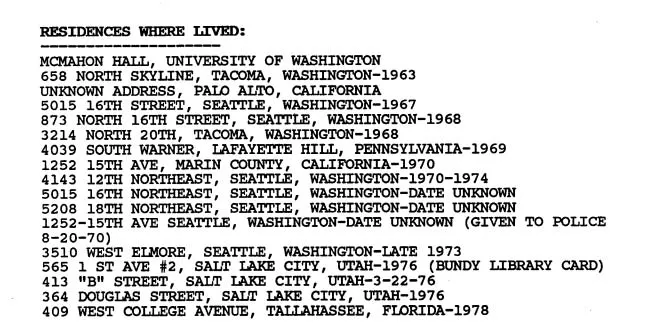 The list above contains addresses that Ted Bundy lived at. This is an excerpt from a multi-agency investigative report that was compiled by the FBI.
Closest Locations
Other locations that are relatively close to this address: Roughly one mile away.
Serial Killer House in Salt Lake City, Utah Roughly 2 miles away.
Crime Location in Salt Lake City, Utah