The campus where Susan Curtis was abducted
Crime Scene Location in Provo, Utah, United States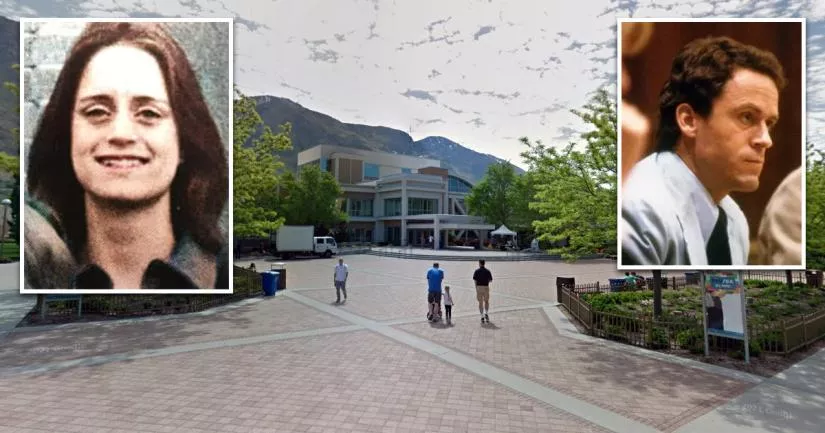 On June 27th, 1975, Ted Bundy abducted Susan Curtis from this college campus in Provo, Utah.
That evening, the 15-year-old Bountiful native was attending a banquet at the Wilkinson Student Center on the Brigham Young University campus.
Following dinner, Curtis told her friends that she was going to walk back to her room and brush her teeth. At the time, the high school student had new dental braces that she was eager to keep clean.
After exiting the Wilkinson Student Center, she set off across the BYU campus.
Her destination was a dormitory building in Helaman Halls, which was 0.6 miles to the northwest. Judging by Google Maps, it would have taken her roughly 10–13 minutes to walk the route in question.
Sadly, it seems as though she never made it that far. As Curtis was walking back to the dorm building, Bundy spotted her and decided to approach her. Then, using some sort of ruse, he managed to lure her back to his Volkswagen Bug.
That evening, he was most likely trolling around the BYU campus in search of his next victim. In the past, he had successfully abducted Donna Manson, Roberta Kathleen Parks and Susan Elaine Rancourt from their respective campuses.
Judging by his behavior in other cases, it stands to reason that he strategically parked his vehicle in the most secluded parking lot that he could find—a lot that was within walking distance but slightly out of the way.
This would explain why no one witnessed the attack.
Once he lured Curtis back to his Volkswagen, it is likely that he struck her over the head with a crowbar as soon as she had her back turned. He then threw her unconscious body into his car and quickly left the scene.
Roughly one month after Curtis dissapeared, Bundy was arrested during a traffic stop in West Valley City. At that point, he became the prime suspect in the murders and disappearances of several women in Washington and Utah.
Shortly before his execution in 1989, he confessed to murdering Curtis and attempted to describe the location where he had buried her remains.
Sadly, a search of the site failed to turn up anything of note. To this day, she remains listed as a missing person.
Where was Susan Curtis last seen?
Below, you will find the address and the GPS coordinates for this location.
GPS coordinates
The latitude and longitude coordinates for the campus are:
40.249186, -111.648444
Map
To view directions on how to get there, you can use the Google Maps shortcut below:
Address
The full address for this location is:
Brigham Young University
Campus Drive
Provo
Utah
UT 84601
United States
Directions
She was last seen leaving the Ernest L. Wilkinson Student Center on the eastern side of the campus.
Photos
Photos of the campus and other related images.
---
BYU campus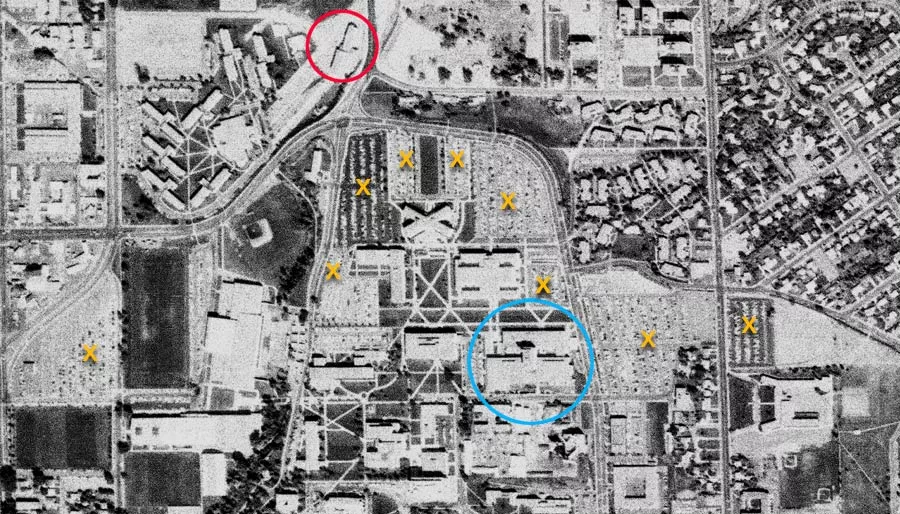 This aerial photograph of the BYU campus was taken in September of 1969.
The Wilkinson Student Center is circled in blue. The red circle highlights the dorm building that Susan Curtis was planning on walking to that night.
We have marked some of the parking lots in the area with an orange X. As you can see, there were a number of places where Bundy could have parked his car.
Aerial image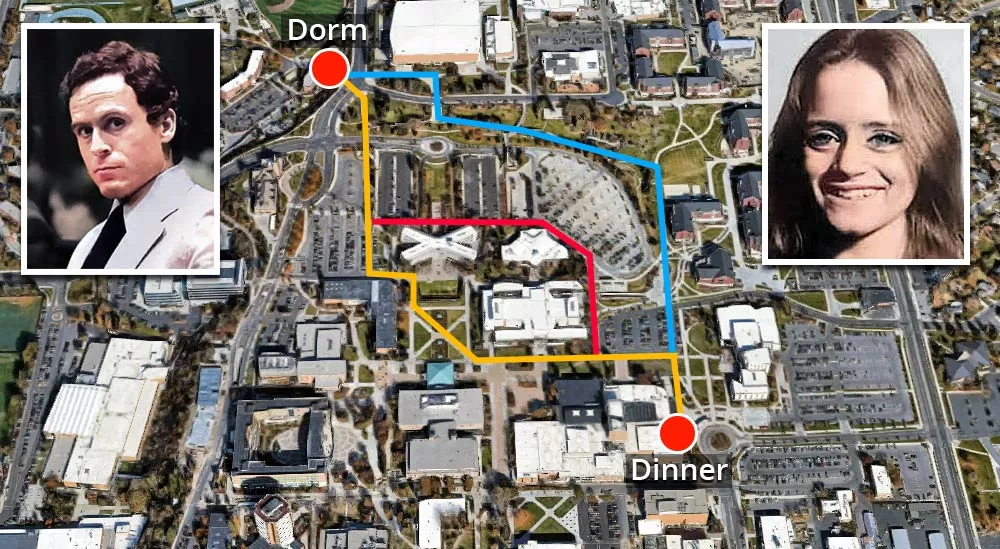 This aerial image shows the three routes that Susan may have taken that evening.
According to Google Maps, the orange route is the preferred one. However, that might not have been the case back in 1975.
We also have to take into account the fact that the young girl wasn't very familiar with the campus.
All of these routes are roughly the same length. Because of this, there is no way of knowing which one she decided to take.
As the 15-year-old was making her way back to the dorm building, Bundy somehow managed to intercept her and lead her off course.
Because it was a busy college campus, it is likely that he used some sort of ruse to lure the teenager back to his Volkswagen. For example, he may have claimed that he was having car problems and that he needed someone to help him start it. It is also possible that he was feigning an injury and "struggling" to carry something.
Where did Bundy bury Curtis' remains?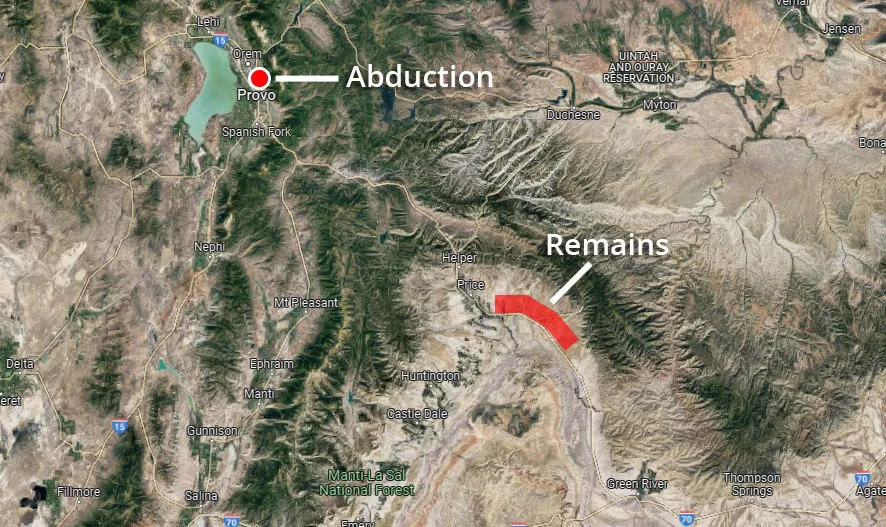 Bundy confessed to abducting Curtis shortly before his execution in January of 1989.
During his confession, he claimed that he dumped her remains roughly five miles south of Price, Utah, before the Green River.
According to Bundy, he turned left onto a side road when he was roughly 5–10 miles south of Price. Then, about a quarter of a mile down this side road, he took another left turn onto a dirt road.
Bundy claimed that he dumped the young girl's body about 50–200 yards on the left side of this dirt road.
Although a large search operation was carried out, no trace of the missing 15-year-old was ever found.
Bundy's confession occurred nearly fourteen years after Curtis was murdered. Sadly, this means that local wildlife had a lot of time to interfere with her remains and scatter them across the terrain.
Wilkinson Student Center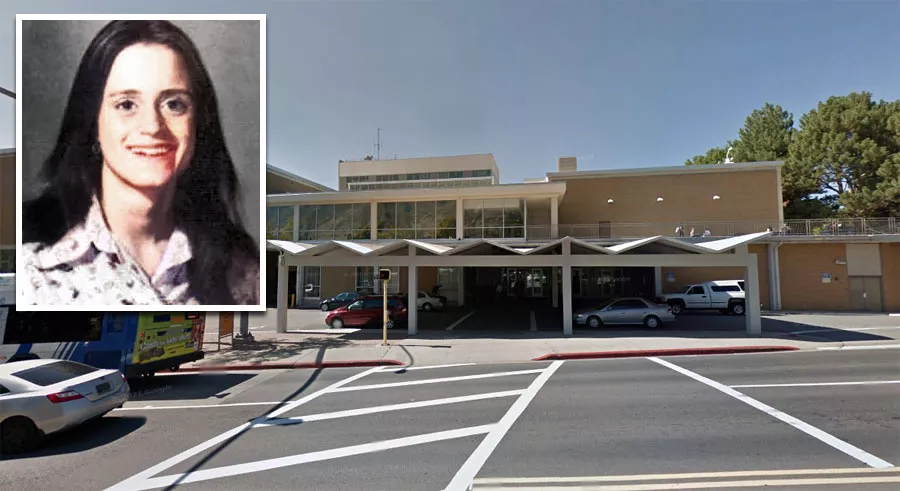 This is a Google Street View image of the Wilkinson Student Center in Provo. That evening, a banquet was being held at the center. Curtis was wearing a full-length evening dress.
Initially, the police did not believe that the young girl had been abducted. This is because she had previously gone missing for days at a time.
In November of 1974, Curtis attended the exact same high school play that Bundy had abducted Debra Kent from. This means that she was unlucky enough to cross paths with him on two separate occasions. For all we know, the two may have even noticed each other in the auditorium.
Helaman Halls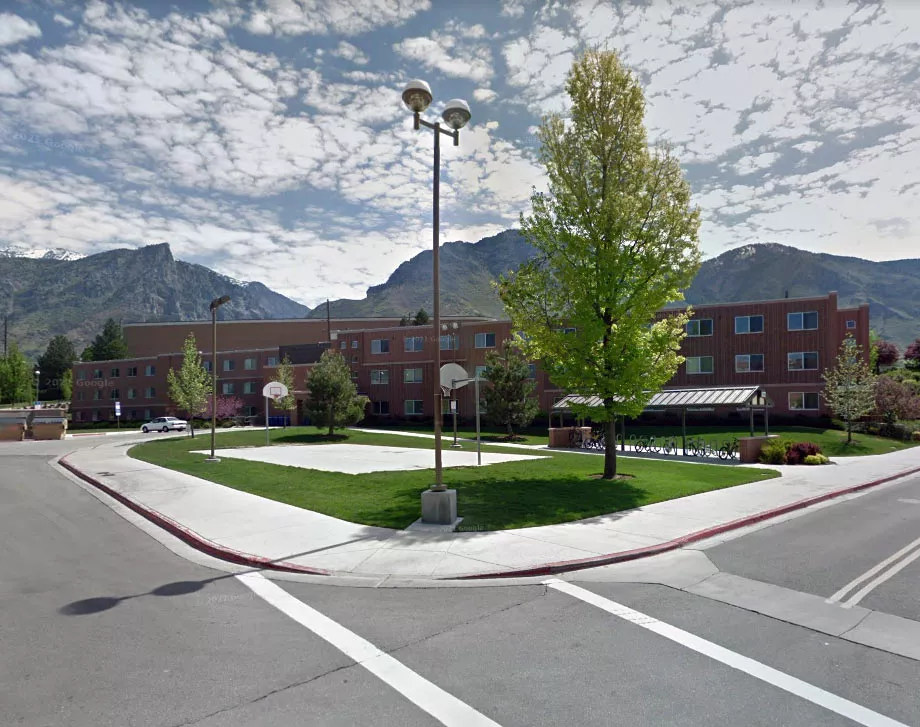 That night, she was planning on walking back to Helaman Halls to clean her teeth, as she had recently gotten a new set of fixed braces.
Notably, there was also a parking lot near the dorm buildings.
Coordinates: 40.253542, -111.651105
Closest Locations
Other locations that are relatively close to this place. Roughly 17 miles away.
Crime Location in Salt Lake City, Utah, United States Roughly 35 miles away.
Crime Location in Midvale, Utah, United States Roughly 37 miles away.
Crime Location in Murray, Utah, United States Roughly 39 miles away.
Crime Location in Salt Lake City, Utah, United States Roughly 43 miles away.
Place of Interest in Salt Lake City, Utah, United States