The high school where Debra Jean Kent was abducted
Crime Scene Location in Bountiful, Utah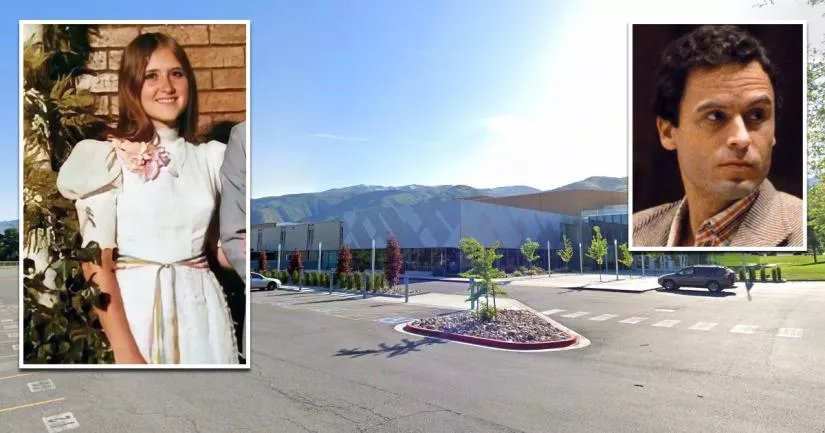 This is the high school parking lot where serial killer Ted Bundy abducted Debra Jean Kent.
It is located at 120 West 1000 North in Bountiful, Utah.
On the night of November 8th, 1974, Kent and her parents were attending a play at Viewmont High School.
When the show ran longer than expected, the 17-year-old volunteered to take the family car and pick up her two younger brothers, who were at a local skating rink.
The rink was only three miles away. If traffic was light, she'd be able to collect the boys and return within 20 minutes.
However, 20 minutes soon turned into 40 minutes, and then an hour.
As time dragged on, Kent's parents became anxious and decided to find a payphone.
After exiting the auditorium, they were met with a sight that filled them with panic. There, in the parking lot, was the family car.
It hadn't moved an inch.
Kent's parents knew that this was extremely out of character for their daughter, as she would never take off and leave her family in the lurch. She was the type of girl who would call if she was going to be 15 minutes late.
The search for Debra Jean Kent
Shortly afterwards, Kent's parents learned that their two sons were still at the skating rink.
Their daughter had never collected them.
That night, a search of the high school took place, and rooms were opened to make sure that the teenager hadn't been accidentally locked inside. Kent's family and friends also drove around the immediate area, checking nearby hills and canyons.
These searches failed to find any trace of the missing 17-year-old. From most people's perspective, it seemed as though she had somehow vanished into thin air.
Initially, the police told Kent's mother, Belva, that they could not begin searching until 24 hours had passed. At the time, they were under the impression that she was just another teenage runaway.
However, they were soon pressured into taking action.
Handcuff key
The following day, the police checked the parking lot at the high school.
Although they found no signs of a struggle, they did discover a handcuff key on the ground outside of the auditorium. Not long after, they determined that the key fit the same handcuffs that had been used during the failed kidnapping of Carol DaRonch.
It was now becoming apparent that DaRonch's attacker had fled the scene, driven north to Bountiful, and abducted Kent.
Witness accounts
Bundy was still an unknown name in 1974.
That evening, a man matching his description was hanging around the auditorium and asking women to help him identify a car in the parking lot.
However, the targets that he approached realized that something was "off" about him and politely declined.
A drama teacher that he repeatedly tried to lure outside said that he had a "nervousness" about him that made her feel uncomfortable. Furthermore, she did not like the way he was staring at her. Consequently, she told him that she was too busy with the play to help.
Other witness reports state that they heard a female screaming in the parking lot around the same time that Kent left the auditorium. Another person came forward and claimed that they saw a Volkswagen Bug speeding away from the school.
Despite these witness accounts, the police were still no closer to figuring out what had happened to Kent.
Kent's remains are discovered
Bundy became the prime suspect behind Kent's disappearance after he was arrested for the abduction of Carol DaRonch. However, the police did not have enough evidence to charge him with the crime.
As the years passed by, it seemed increasingly unlikely that the young girl's remains would ever be found.
Then, just days before he was executed in 1989, Bundy finally admitted that he had killed the missing teenager.
During his confession, he claimed that he brought the 17-year-old back to his apartment in Salt Lake City. After "keeping her for a while", he murdered her and buried her body at a rural site in Fairview Canyon.
After searching the area, the authorities found a patella bone.
The medical examiner's office determined that the bone was human. However, DNA technology was still in its infancy, and they were unable to test it any further. As a result, they handed it over to Kent's mother, who kept it in a small memorial box.
In 2015, a cold-case detective contacted Kent's mother after he noticed that her daughter's DNA had never been entered into the NamUs database.
Although she agreed to hand over the box for testing, she told him that she did not want to know the results. In her mind, it was her daughter's bone, and she didn't want to be told otherwise.
Five months later, the results were confirmed.
The bone belonged to her daughter.

Further information is available in the "Photos" section below.
Debra Jean Kent abduction location
Below, you will find the address and the GPS coordinates for this location.
Address
120 West 1000 North, Bountiful, Utah, UT 84010, USA
Map
To view directions on how to get there, you can use the Google Maps shortcut below:
GPS coordinates
The latitude and longitude coordinates for the school are:
40.900094, -111.883417
Directions
The entrance is about 500 feet east of the intersection between West 1000 North and North 200 West.
Details about the general area
Bountiful is a small commuter town that lies to the north of Salt Lake City. The high school is just minutes away from Interstate 15 and U.S. Route 89.
Photos
Photos of the school and other related images.
---
Debra Kent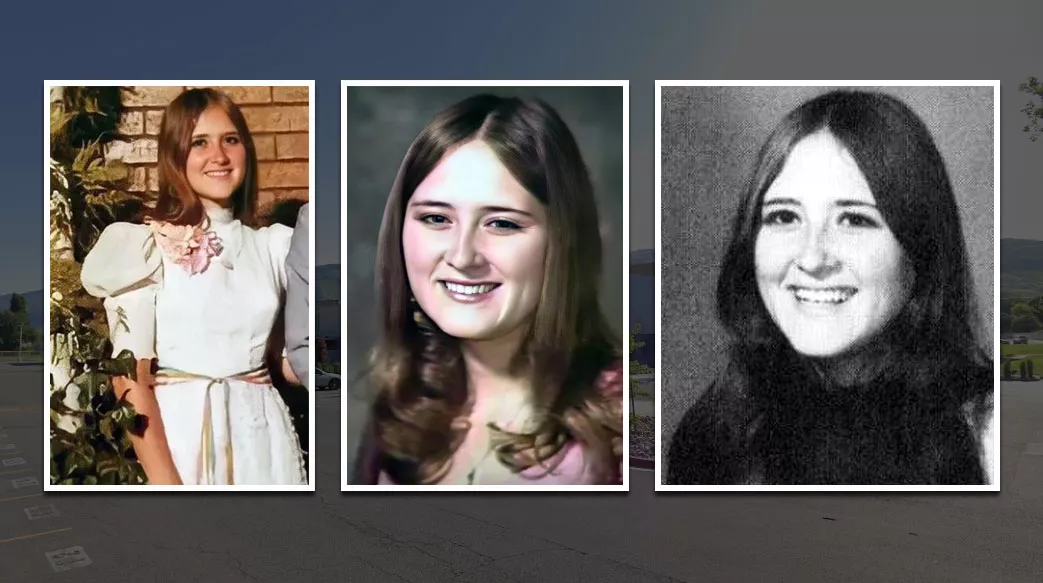 Debra Jean Kent was 5'1" and weighed 110 lbs. The 17-year-old had an oval face, long brown hair, and brown eyes.
Kent was the oldest of five siblings. She had plans to become a social worker before her life was cut short.
Her family described her as a caring "mother hen" who was so generous that she sometimes paid the parking meters of complete strangers.
Bundy buried Kent's remains in Fairview Canyon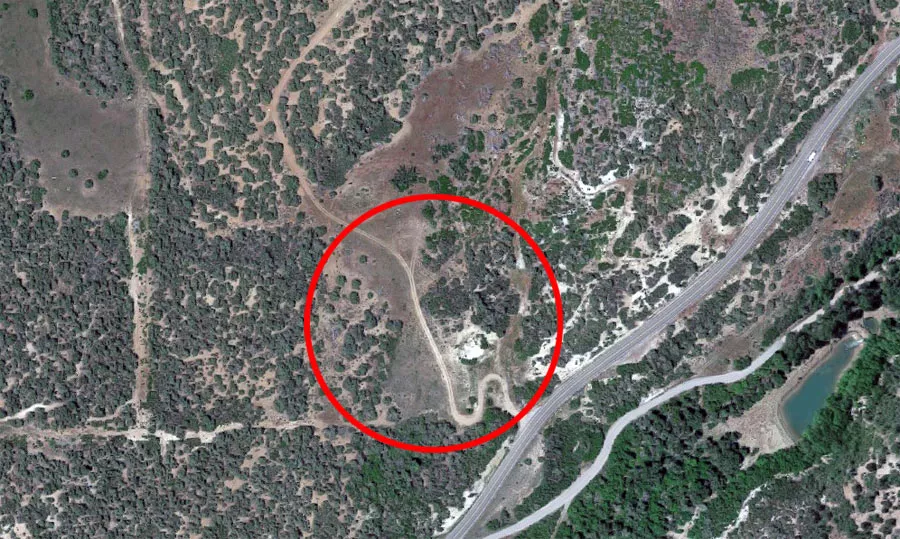 Bundy buried Kent's remains at a remote site that is roughly 1.5 miles east of Fairview.
During his confession, Bundy said that he drove his Volkswagen Bug onto a steep dirt road that "wound up to the left."
The site in question is 105 miles away from the high school where the 17-year-old was abducted.
Bundy claimed that he buried Kent's remains about 3 feet deep and then covered them with heavy rocks.
In 1989, a police search team discovered a human patella at the site. 26 years later, DNA testing confirmed that the bone belonged to Kent.
Viewmont High School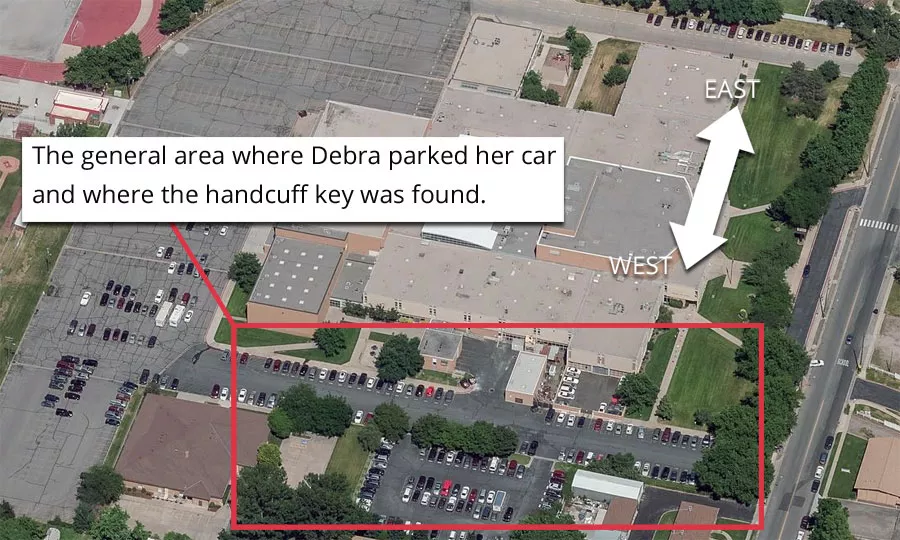 Kent's family car was parked in a lot on the western side of the school. This is also the area where investigators discovered the handcuff key.
Remodel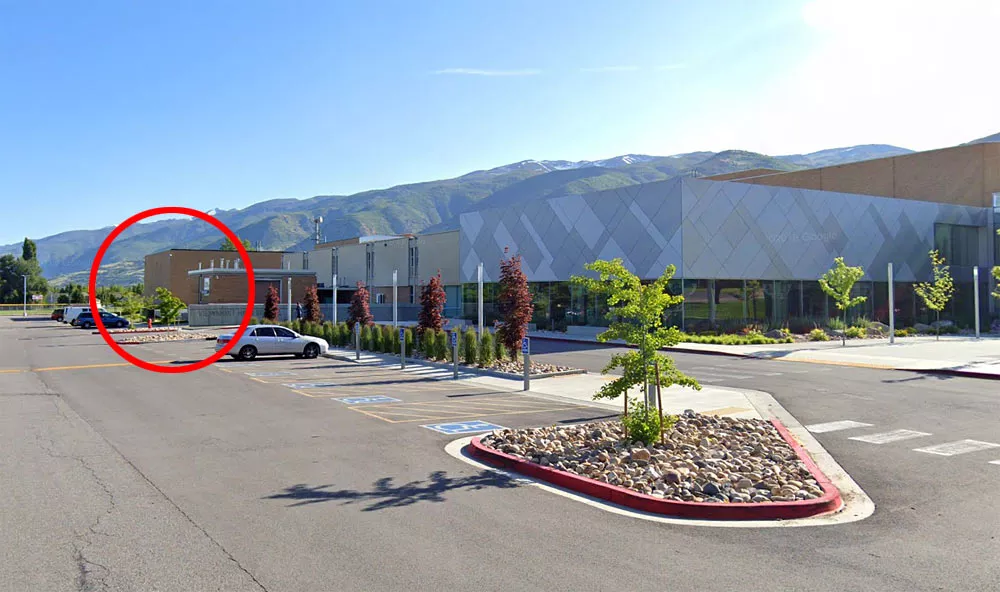 Although the high school was remodeled between 2016 and 2018, the layout of the parking lot hasn't changed much.
The police discovered the handcuff key near the red circle.
Bundy approached Raelynn Shepherd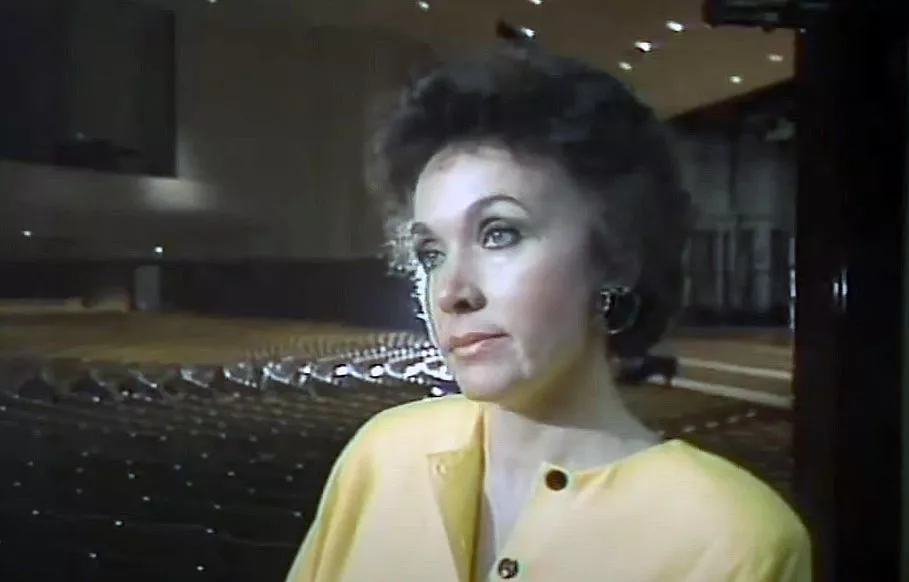 Raelynn Shepherd was a drama teacher at Viewmont High School.
Shepherd said that Bundy approached her and attempted to lure her outside. However, she declined his advances and told him that she was too busy.
Shepherd said that she saw him again in the auditorium at around 10.45 p.m. His hair was messed up, and he was breathing heavily.
Notably, that would have been roughly 20–30 minutes after Kent had left to collect her brothers.
If Shepherd wasn't mistaken (it is very possible that she was), then Bundy knocked Kent unconscious, put her in his car, and then returned to the auditorium.
Bundy's motivations for doing such a thing are unclear. For example, he may have been attempting to create an alibi for himself by appearing in public directly after the attack. A far more sinister explanation is that he was looking for a second victim.
23 E 3500 South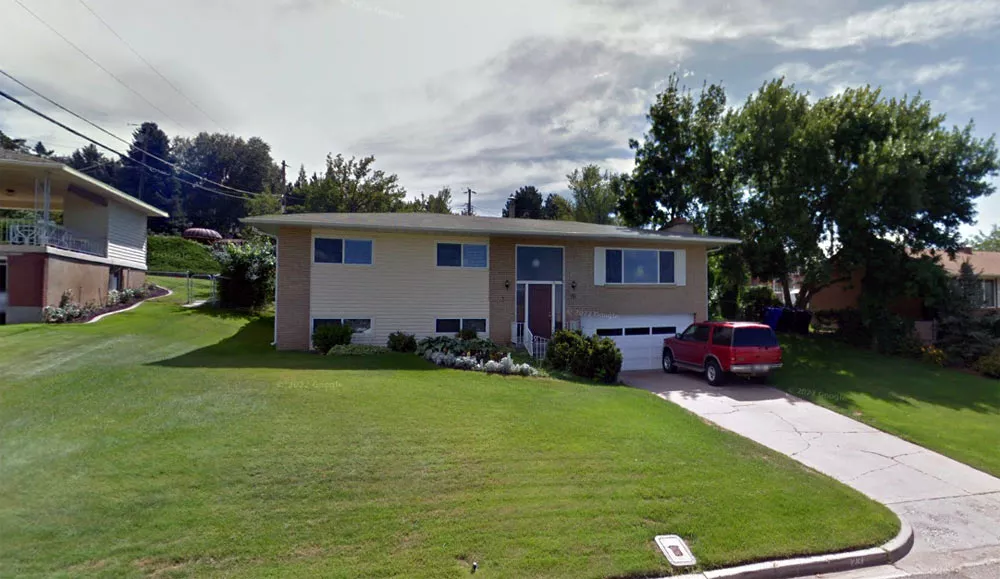 Kent lived at 23 East 3500 South in Bountiful, Utah. After she went missing, her parents kept the porch light on for years in the hope that she'd come back.
Her disappearance devastated the Kent family.
Her younger brother, Bill, blamed himself and died in an alcohol-related auto accident on February 3rd, 1985.
Shortly afterwards, her father, Dean, started drinking, quit his job as an oil executive, walked out on his marriage, and fathered a child with another woman. He died from cancer on January 2nd, 2016, at the age of 78.
During an interview in 1989, her mother, Belva Kent, stated that Bundy was the "cancer" that tore her family apart.
Belva passed away on June 22nd, 2023, at the age of 86.
Coordinates: 40.851108, -111.880702
Handcuff key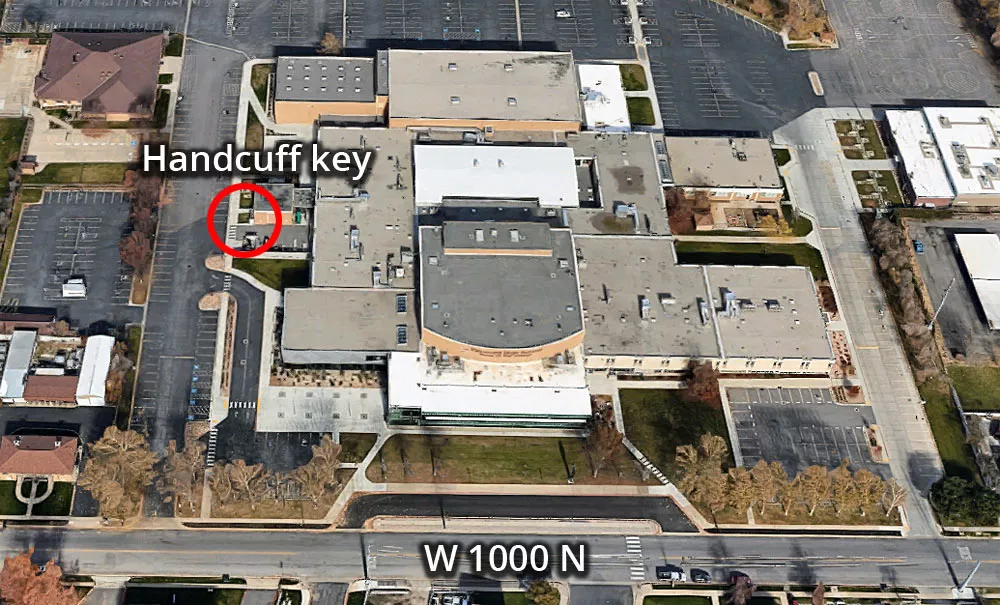 The police found a handcuff key on the western side of the school. Later, it was determined that the key fit the handcuffs that had been used on Carol DaRonch.
Dirt road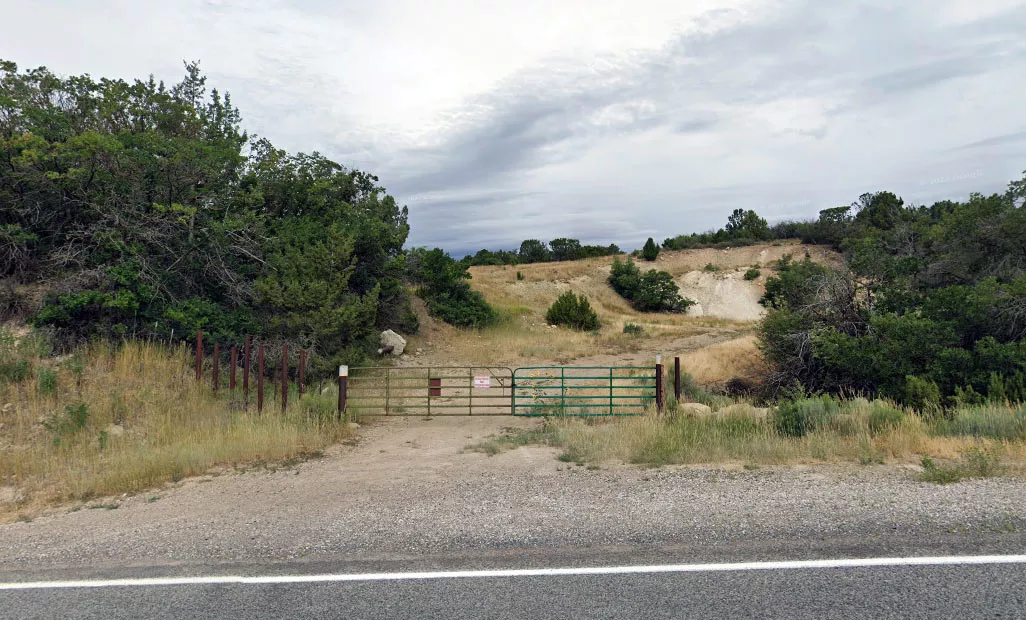 This is the entrance to the site where Bundy buried Kent's body. It is situated on State Route 31, roughly 1.5 miles east of Fairview.
Bundy claimed that he covered the shallow grave with rocks.
If these rocks prevented local wildlife from accessing the body, then it means that some of her remains are still buried somewhere along this winding dirt road.
Map Viewer
There is more than one location associated with this entry. To view all of these places on the same map, you can use the following feature:
Closest Locations
Other locations that are relatively close to this address: Roughly 11 miles away.
Serial Killer House in Salt Lake City, Utah Roughly 12 miles away.
Serial Killer House in Salt Lake City, Utah Roughly 13 miles away.
Crime Location in Salt Lake City, Utah