The site where Ted Bundy buried Debra Kent
Crime Scene Location in Fairview, Utah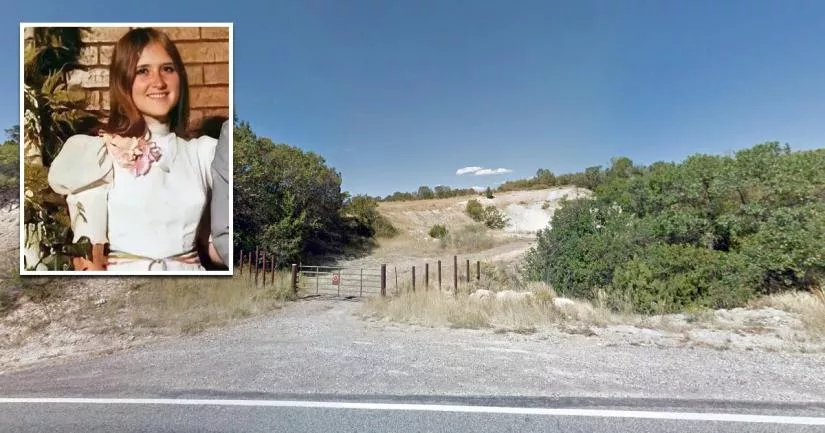 This is the site where serial killer Ted Bundy buried the remains of 17-year-old Debra Jean Kent.
The entrance to the dirt road is in the Fairview Canyon area of Fairview, Utah.
During one of his final confessions, Bundy said he drove his Volkswagen Bug onto a steep dirt road that "wound up to the left."
After comparing satellite images against police photographs of the search area, we determined that this is the entrance to the dirt road in question.
This site is 105 miles away from the high school where Kent was abducted.
Bundy claimed that he buried her body about 3 feet deep and then covered it with heavy rocks.
In 1989, a police search team discovered a human patella at the site. 26 years later, DNA testing confirmed that the bone belonged to the missing teenager.

Further information is available in the "Photos" section below.
Sub-entry
This location has been marked as a sub-entry. As a result, it might lack certain details. For more information about this subject, please check out the following location:
Where is the burial site?
Below, you will find the address and the GPS coordinates for this location.
Address
Utah State Route 31, Fairview, Utah, USA
Map
To view directions on how to get there, you can use the Google Maps shortcut below:
GPS coordinates
The latitude and longitude coordinates for the burial site are:
39.645829, -111.406648
Directions
The site is roughly 1.5 miles east of a small town called Fairview.
Photos
Photos of the burial site and other related images.
---
Police photograph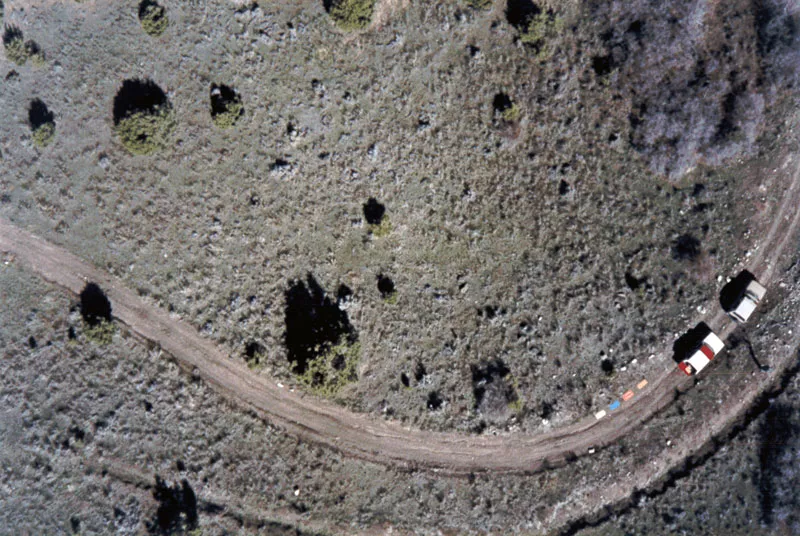 Image source: hiimted.blog
This police photograph of the burial site was taken in 1989.
Map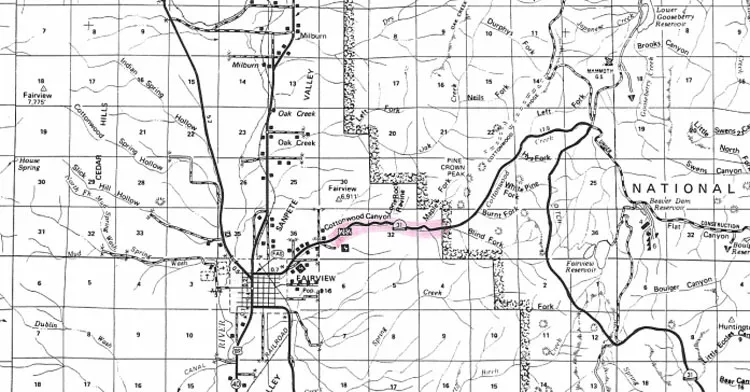 This is the original map that was used to mark the general location where Bundy buried Kent.
Bundy had to describe various landmarks and the directions he took because the interviewing detective did not bring any detailed road maps.
Map Viewer
There is more than one location associated with this entry. To view all of these places on the same map, you can use the following feature:
Closest Locations
Other locations that are relatively close to this address: Roughly 54 miles away.
Crime Location in Provo, Utah Roughly 72 miles away.
Crime Location in Salt Lake City, Utah Roughly 89 miles away.
Crime Location in Midvale, Utah Roughly 91 miles away.
Crime Location in Murray, Utah