The campus where Roberta Kathleen Parks was abducted
Crime Scene Location in Corvallis, Oregon, United States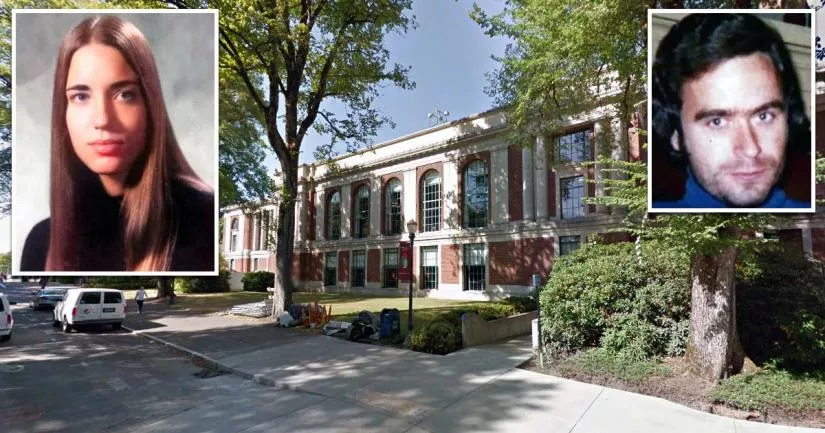 This is the location where serial killer Ted Bundy abducted Roberta Kathleen Parks.
On the night of May 6th, 1974, "Kathy" Parks was seen walking towards the Memorial Union building on the OSU campus in Corvallis.
According to a female student who stopped to talk with her on Jefferson Way, Parks was planning on going to the cafeteria to get a hot fudge sundae.
After some light conversation, the two said their goodbyes and continued on their journeys.
Sadly, that was the last time anyone saw the young college student alive. Roughly nine months later, the 20-year-old's skull was discovered at Bundy's dumpsite on Taylor Mountain.
At the time of her disappearance, Parks was having mental health issues. She was also going through relationship problems with her boyfriend.
To make matters even worse, her father had recently suffered a heart attack.
All in all, she was going through an extremely tough time.
According to her doctors, the young woman was depressed, capable of running away, and at risk of suicide.
Consequently, the authorities initially presumed that she had disappeared of her own accord.
At the time, everyone was aware that women were going missing from Washington. However, the closest victim, Donna Manson, had vanished from a campus that was more than 200 miles north of Corvallis. It seemed unlikely that the predator who was targeting co-eds in the Seattle area would venture so far south.
The discovery of Parks' skull at Taylor Mountain came as a surprise to investigators. It lay there among the remains of three other victims: Lynda Ann Healy, Susan Rancourt, and Brenda Ball.
As a result, there was no longer any doubt that her disappearance was related to the other cases.
The young woman had been abducted, murdered, and then dumped in a forested area that was a four-hour drive away from the OSU campus.
It seems as though she was approached by Bundy shortly after she had parted ways with her friend. After introducing himself to Parks, he somehow managed to trick her into accompanying him to his vehicle. At that point, it is likely that he ambushed her and struck her over the head.
Parks was not the first victim to fall into one of Bundy's traps. She also wasn't the last.
Sadly, Bundy claimed seventeen more lives before he was eventually arrested for the final time in 1978.
Where was Roberta Kathleen Parks abducted?
Below, you will find the address and the GPS coordinates for this location.
GPS coordinates
The latitude and longitude coordinates for the campus are:
44.565183, -123.278914
Map
To view directions on how to get there, you can use the Google Maps shortcut below:
Address
The full address for this location is:
Memorial Union
2501 SW Jefferson Way
Corvallis
Oregon
OR 97331
United States
Directions
The building is situated on the Oregon State University campus in Corvallis.
Photos
Photos of the campus and other related images.
---
Roberta Parks' route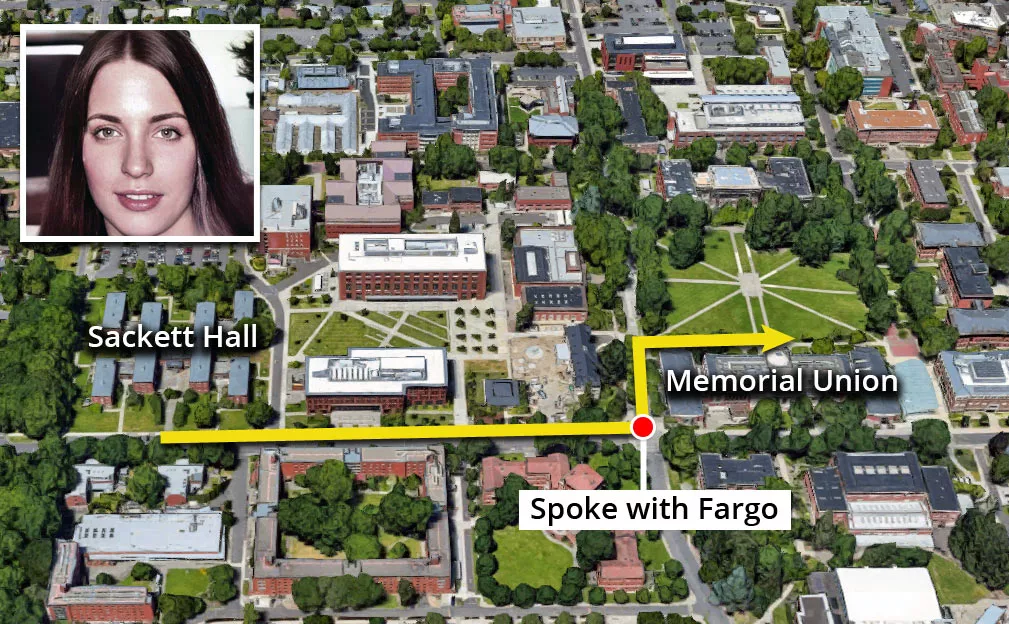 This aerial image shows the route that Roberta Parks took that night.
She left her dorm at Sackett Hall at around 11 p.m. Shortly afterwards, she stopped to speak to another student named Lorraine Fargo. Their conversation took place at the corner of Jefferson Way and 26th Street (aka College Way).
The main entrance to Memorial Union is on the northern side of the building. Therefore, she would have had to walk a few feet up College Way before turning right.
The spot where Roberta was last seen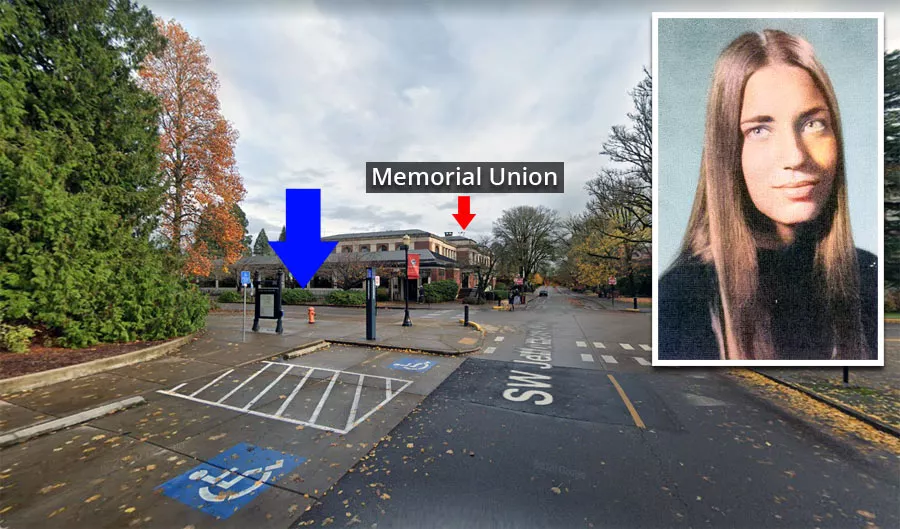 This is a Google Street View image of the corner of Jefferson Way and 26th Street. The blue arrow indicates the general area where Parks was last seen. The Memorial Union building was just a few yards away.
After talking to Lorraine Fargo, Parks would have turned left onto 26th Street.
During a conversation about what the killer might have done, Bundy "speculated" that he approached Parks in the cafeteria and convinced her to accompany him to a local bar. He then drove to a remote location and attacked her.
However, there are some question marks hanging over this story.
Firstly, it wasn't a confession. At the time, Bundy was still proclaiming his innocence. As a result, his "theories" about what the killer "might have done" were almost certainly riddled with lies.
Bundy was well aware that investigators would comb through his interviews with author Stephen Michaud for clues. Therefore, it is likely that he purposely attempted to mislead them at certain points.
The second problem with this "confession" is that there were no sightings of the 20-year-old at the cafeteria.
Last but not least, the commons area in the Memorial Union building was closed at 11 p.m. on Mondays. Because Parks left her dorm at around 11 p.m., there was very little time for her to buy a hot fudge sundae, sit down, and then be approached.
The most likely scenario is that Bundy approached Parks outside of the Memorial Union building.
During the abductions of Susan Rancourt and Georgann Hawkins, we know that he feigned an injury and asked them to help him carry something back to his car.
In both of those cases, he strategically parked his Volkswagen Bug in dark parking lots that were pretty empty at night.
He also used a fake injury ruse during the abductions of Janice Ott and Denise Naslund at Lake Sammamish.
Therefore, it stands to reason that he employed a similar strategy with Parks.
Coordinates: 44.564581, -123.279954
Memorial Union building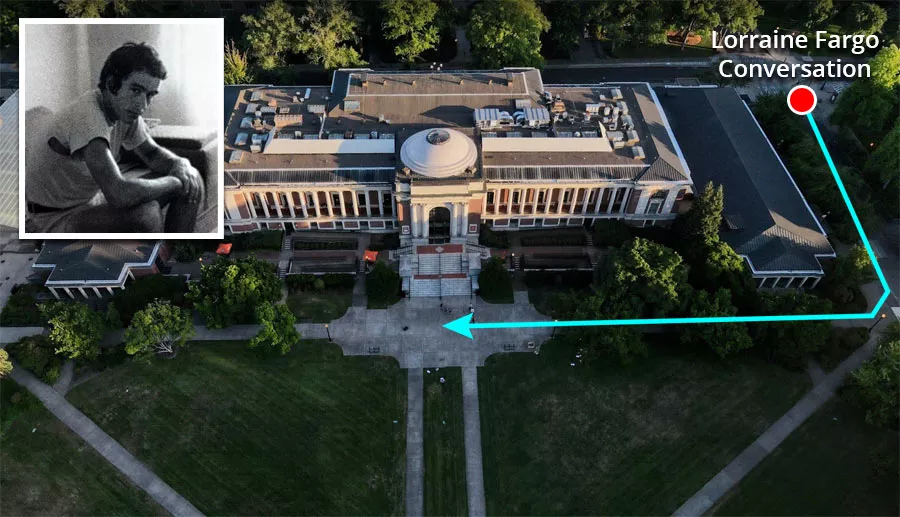 This is an aerial image of the northern side of the Memorial Union building.
After speaking to Lorraine, Parks would have walked up College Way and turned to her right.
It is plausible that Bundy was hanging around this area at the time. If so, it is likely that he was wearing a fake sling or using crutches.
Sackett Hall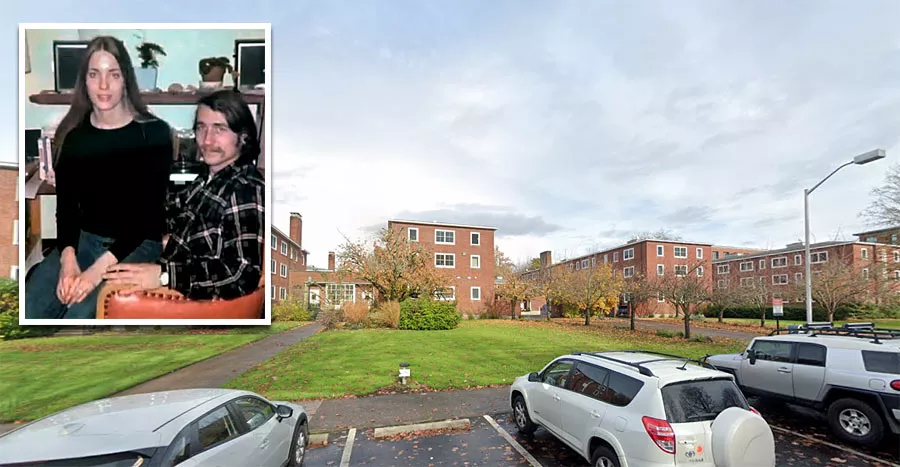 At the time of her disappearance, Parks was living in one of the dorm rooms at Sackett Hall.
Inset is a photograph of her boyfriend, Christy McPhee.
According to friends, McPhee was pushing for more commitment. However, she wasn't ready and was planning on ending things with him.
Coordinates: 44.564975, -123.283527
Oregon State University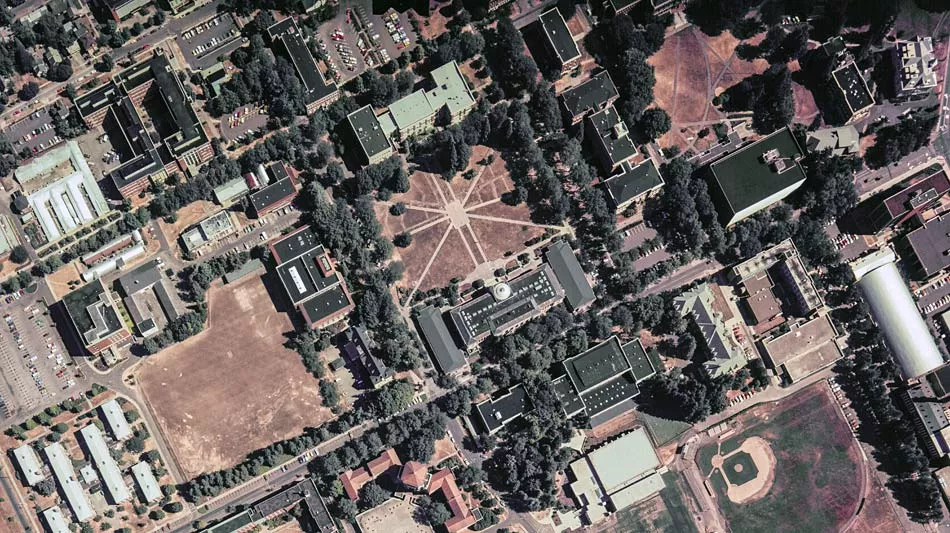 This aerial photograph of Oregon State University was taken in August of 1977.
As you can see, there were a number of parking lots in the area.
Parks was from Lafayette, California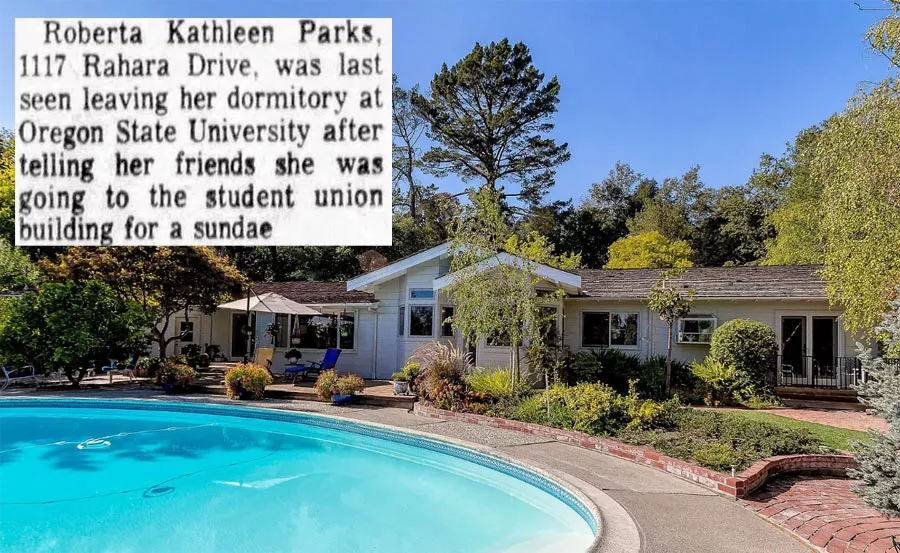 Parks was from Lafayette, California. She was born in Lakewood, Ohio, on February 27th, 1954.
According to newspaper reports, she lived at 1117 Rahara Drive. The property has been sold twice in the past 30 years.
Her parents were Charles E. and Katherine Wilks Parks. Charles passed away in 1986. Her mother, Katherine, died in November of 2009.
She had two sisters called Susan and Sharon.
When Roberta first went missing, her parents believed that she may have been upset due to her father's heart attack. After offering $1,500 for information about her whereabouts, they expressed their hopes that she would eventually contact home.
Coordinates: 37.899102, -122.152841
Closest Locations
Other locations that are relatively close to this place. Less than a mile away.
Crime Location in Corvallis, Oregon, United States Roughly 11 miles away.
Crime Location in Benton County, Oregon, United States Roughly 37 miles away.
Serial Killer House in Salem, Oregon, United States