Jerry Brudos' house
Serial Killer House in Salem, Oregon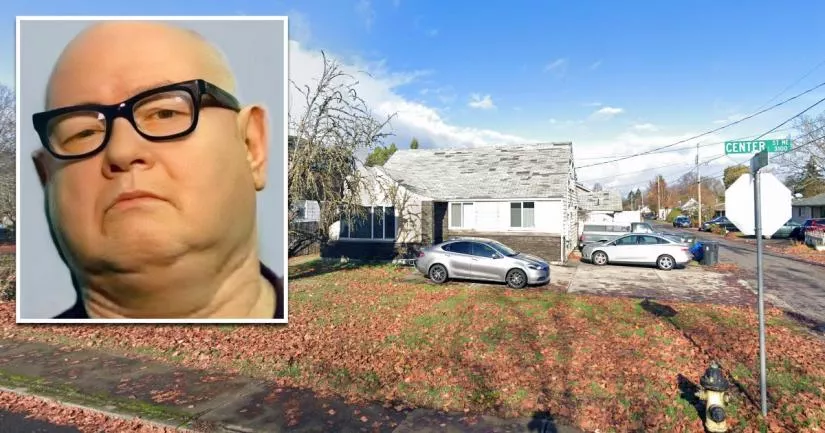 This is the former home of American serial killer Jerry Brudos, aka "the Shoe Fetish Slayer."
It is situated at 707 Edina Lane NE in Salem, Oregon.
He lived at this house until his arrest in May 1969.
Brudos murdered four young women between January 1968 and April 1969. Three of his victims were bludgeoned and strangled to death on this property.
His first known murder took place on January 26th, 1968.
That Friday, 19-year-old Linda Slawson was selling encyclopedias in Northeast Salem when she visited this house on Edina Lane.
After answering the door to the young saleswoman, Brudos discreetly lured her down into his basement while his wife and two children were inside the house. Once there, Brudos struck her with a piece of wood and then strangled her to death.
Following the murder, he dressed Slawson's body in women's underwear and shoes.
Before disposing of Slawson's remains in a nearby river, Brudos chopped off her foot and stored it in his basement freezer so that he could put different types of high-heel shoes on it.
In the eighteen months that followed Slawson's murder, Brudos brought three more victims back to this address. He also attempted to abduct two other women.
Arrest and incarceration
The police narrowed in on Brudos as a suspect in May 1969 after three university students reported that a suspicious "Vietnam veteran" had been calling them and asking them to meet up. One of the women who accepted this invitation described him as a large man with red hair and freckles.
This description piqued the interest of investigators, as there were reports that a man with red hair and freckles had recently attempted to abduct two young girls.
Sensing that they might be onto something, the detectives convinced the young college student to arrange another meeting with her suitor.
When the man showed up at the rendezvous spot, the police were waiting for him. Although Brudos identified himself using his correct name, the address that he gave turned out to be fake.
After realizing that he was lying, the authorities ran a background check on him and discovered that he had been convicted of sexual crimes in the past.
For a short while afterwards, the police kept their suspect under surveillance. However, they were forced to move in and arrest Brudos after they spotted him loading his belongings into his car.
During questioning, he quickly confessed to his crimes. One month later, he pleaded guilty to three murders and was sentenced to life in prison.
On March 28th, 2006, Jerry Brudos died from liver cancer at the age of 67.

Further information is available in the "Photos" section below.
Jerry Brudos house address
Below, you will find the address and the GPS coordinates for this location.
Address
707 Edina Lane NE, Salem, Oregon, OR 97301, USA
Map
To view directions on how to get there, you can use the Google Maps shortcut below:
GPS coordinates
The latitude and longitude coordinates for the house are:
44.940073, -122.996687
Directions
The house is on the corner of Edina Lane NE and Center Street NE in Northeast Salem. It is situated about 0.3 miles west of Interstate 5. It is relatively close to Oregon State Hospital and Geer Park.
Private Property Warning
This is a private property. It is not a public place. Therefore, you should be respectful and not step foot on the property without permission.
Photos
Photos of the house and other related images.
---
Jerry Brudos' home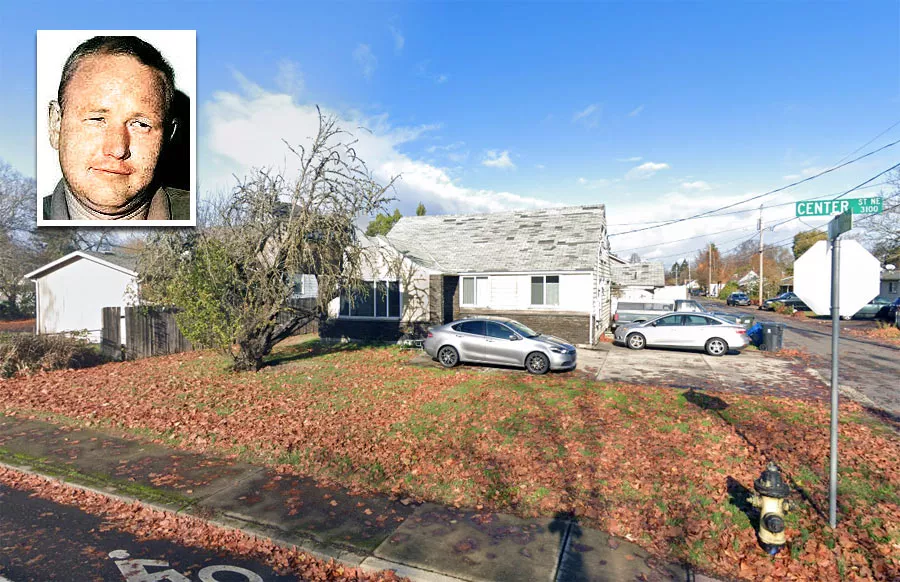 This Google Street View image of Brudos' former home was taken in November 2020. The exterior of 707 Edina Lane NE was renovated at some point after 2012.
The house, which was built in 1942, has 4 bedrooms and is 1,480 sq ft in size.
Judging by newspaper archives, the address was once 3123 Center Street, as the original entrance was on the southern side of the property.
Brudos reportedly developed a shoe fetish at the age of five after he happened across a pair of high heels in a junkyard.
As a teenager, he spent nine months in the psychiatric ward of Oregon State Hospital after he abducted a young woman and forced her to give in to his sexual demands.
Notably, Brudos was portrayed by actor Happy Anderson in the Netflix psychological crime series Mindhunter. The character "Buffalo Bill" in The Silence of the Lambs (1991) was also loosely based on him.
Other side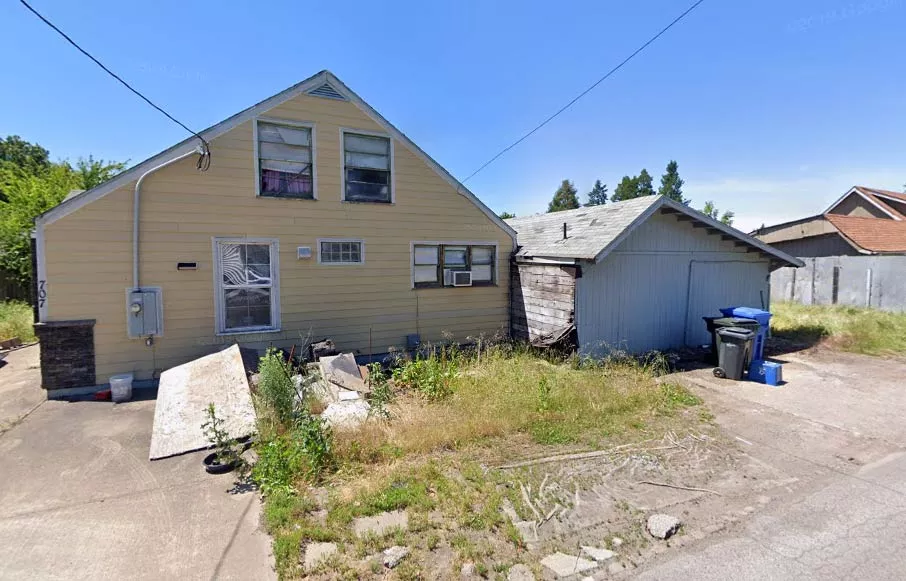 This is a Google Street View image of the eastern side of the house.
Victims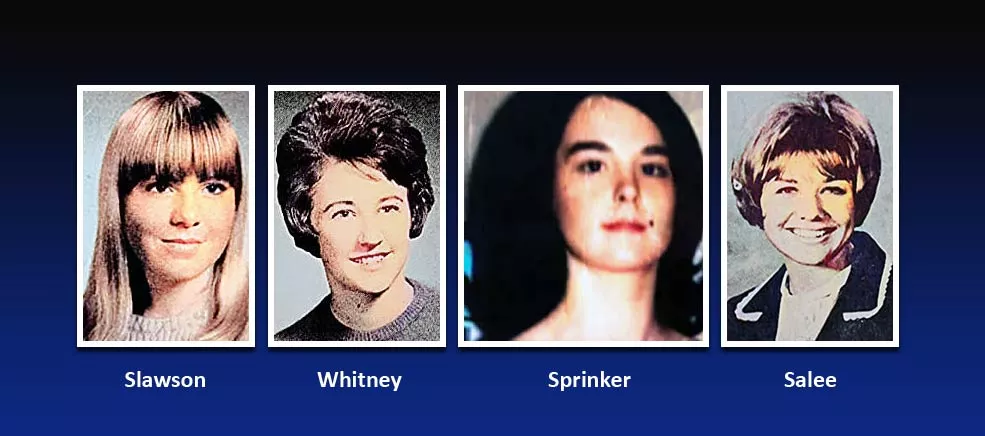 Brudos was a necrophile who murdered four women.
Linda Slawson, a 19-year-old saleswoman, was murdered on January 26th, 1968. She is Brudos' first known victim.
23-year-old Jan Susan Whitney was murdered after her car broke down on November 26th, 1968. Sensing his opportunity, Brudos offered the young woman a ride. Shortly afterwards, he strangled her to death in his car. Following the murder, he suspended Whitney's body in his garage, dressed it in different clothes, and had sex with it. He also took photographs of his victim's corpse.
On March 27, 1969, he abducted 18-year-old Karen Sprinker at gunpoint and drove her back to 707 Edina Lane. Once they arrived at the house, he forced Sprinker to pose in various clothes in his garage while he took photographs of her. Brudos took the photograph of Sprinker that is shown in the image above. Later on, he raped and strangled the 18-year-old to death. He also had sex with her body and cut off her breasts so that he could make plastic molds out of them.
His last known victim was 22-year-old Linda Salee. On April 23rd, 1969, Brudos abducted Salee at gunpoint and brought her back to his garage. He then raped and strangled the young woman to death. Afterwards, he played with his victim's body by electrocuting it.
Then and now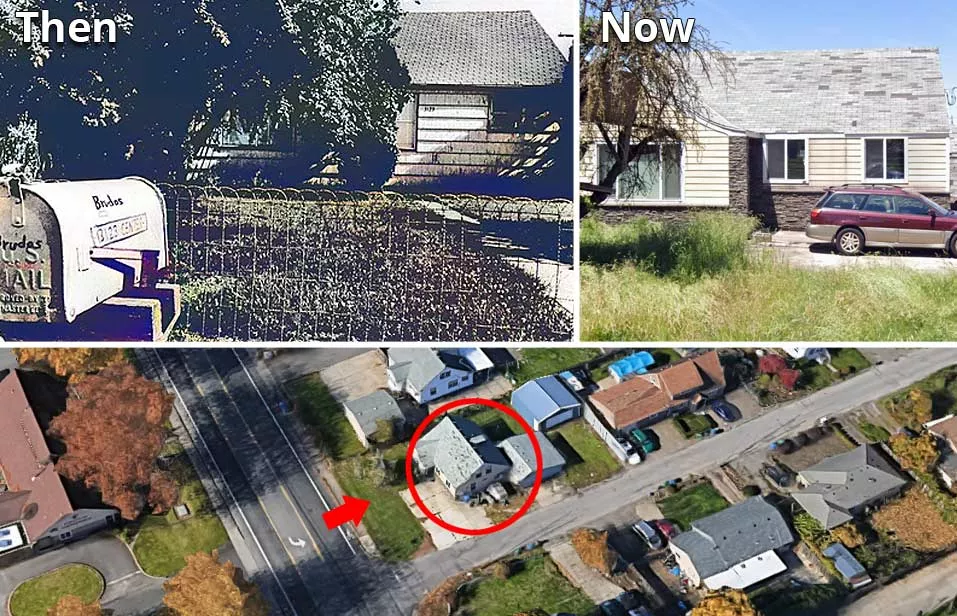 This is a "then and now" image of Brudos' home. Both of these photographs were taken from Center Street, which is on the southern side of the property. The aerial image on the bottom shows where the photographer was standing.
At some point after 2012, a brick veneer was added to the front of the house. The window on the right was also enlarged.
Brudos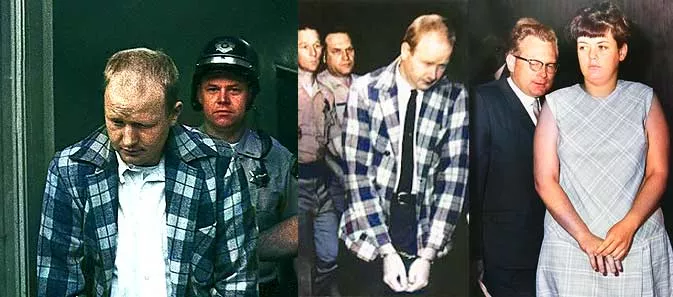 These photographs of Brudos were taken during his trial. The woman on the right is his wife, Darcie Brudos.
The couple had been married for eight years.
Although Darcie knew that her husband had a cross-dressing fetish, she was seemingly unaware of his crimes, as she was forbidden from entering the garage without his permission.
1970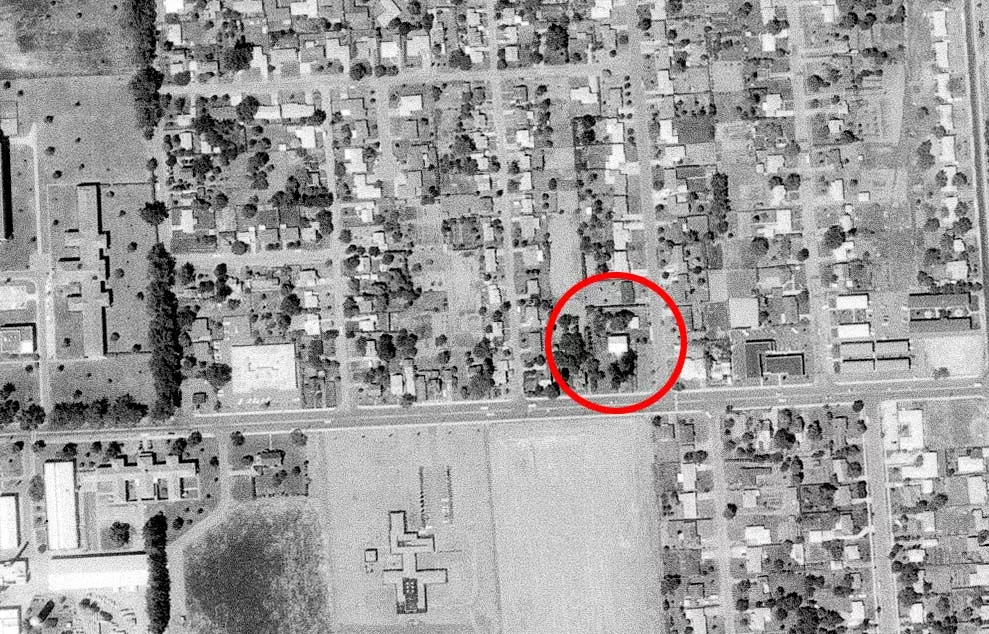 This aerial image of Salem was taken on July 8th, 1970. We have circled Brudos' property in red.
Closest Locations
Other locations that are relatively close to this address: Roughly 37 miles away.
Crime Location in Corvallis, Oregon Roughly 37 miles away.
Crime Location in Corvallis, Oregon Roughly 41 miles away.
Crime Location in Benton County, Oregon Roughly 184 miles away.
Crime Location in Olympia, Washington