The bar where Ted Bundy abducted Brenda Carol Ball
Crime Scene Location in Burien, Washington, United States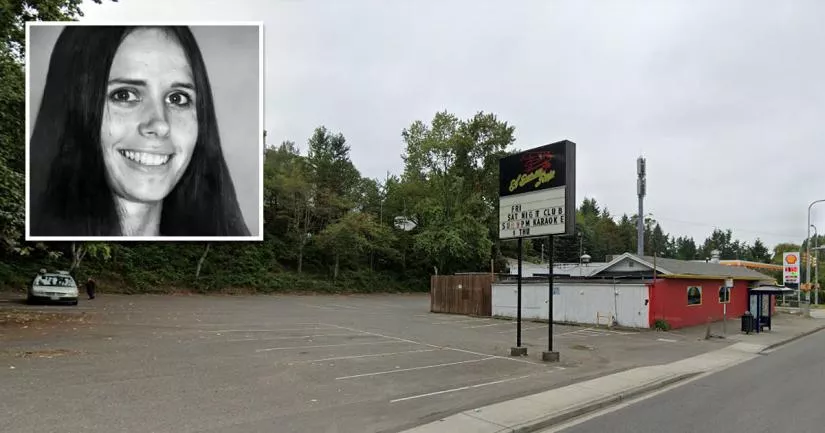 This is the location where Brenda Carol Ball was last seen.
It is situated at 12803 Ambaum Boulevard SW in Burien, Washington.
In the early hours of June 1st, 1974, serial killer Ted Bundy abducted Ball after she left the Flame Tavern in Burien. Ten months later, her skull was found on Taylor Mountain.
The Flame Tavern
On May 31st, 1974, Ball spent her night drinking at this bar.
At the time, it was a working-class dive bar called the Flame Tavern. More recently, the property has been home to restaurants such as Fiesta Del Mar and El Baron Rojo.
When the bar closed at around 2 a.m., the 22-year-old asked one of her friends for a ride home. However, the friend in question declined, as he was driving in a different direction.
One person who was reportedly present that night claimed that they saw Ball talking to a brown-haired man who had his arm in a sling. If the witness wasn't mistaken, then it would match up with Bundy's M.O., as he often faked injuries whenever he was on the prowl for a new victim.
Notably, there are some doubts hanging over this sighting, as conflicting reports said that Ball left the bar by herself and was planning on hitchhiking home. Furthermore, the details about the "man in the sling" didn't emerge until after Bundy was convicted.
By that stage, almost everyone in the country had read about his crimes and various injury ruses.
Regardless of how Ball left the Flame Tavern that night, this was the last time that anyone saw her alive. At some point in the early hours of June 1st, she crossed paths with a man who had already abducted and murdered at least four women.
Bundy speculated about Brenda Ball's death in prison
While Bundy was sitting on death row, he "speculated" about what "might" have happened to Ball. During interviews with journalists Stephen Michaud and Hugh Aynesworth, he sometimes offered up his "theories" about what the "real" killer "might" have done.
By doing this, he could talk about his crimes in the third person without having to admit to them. Notably, this format also gave him the ability to throw a few strategic lies into the mix, as the journalists couldn't call him out on any discrepancies.
According to Bundy, "the killer" picked Ball up while she was hitchhiking. At that point, they drove back to his home, drank some alcohol, and had consensual sex.
Later, "the killer" strangled her to death while she was sleeping.
When Michaud pointed out that bringing a victim home would have been a very risky move, Bundy countered by saying that "the killer" lived by himself at his own house.
He was probably lying
There are a number of problems with Bundy's story.
The first problem is that he didn't have his own house. In reality, he was renting a room at the Rogers' rooming house, which had other tenants.
Secondly, the right side of Ball's skull was missing. This suggests that she may have been hit on the side of the head with a heavy weapon (his preferred modus operandi was to strike his victims over the head with a crowbar when they weren't looking).
Thirdly, Bundy struggled to control himself whenever he was talking to a potential abductee. Judging by witness accounts from survivors, it was almost as if he had to work extremely hard just to keep himself in check. Therefore, it seems highly unlikely that he drove all the way back to Seattle in the middle of the night with a conscious woman sitting in his passenger seat.
The most plausible scenario is that he pulled into the first secluded area he could find and then struck Ball over the head.
Last but not least, this wasn't a real confession. Instead, it was speculation about what the killer might have done.
At the time, Bundy was still pretending to be an innocent man who had been wrongly sentenced to death. As a result, it is likely that these third-person pseudo-confessions were filled with lies and exaggerations.
Where was Brenda Carol Ball last seen?
Below, you will find the address and the GPS coordinates for this location.
GPS coordinates
The latitude and longitude coordinates for the bar are:
47.488194, -122.350324
Map
To view directions on how to get there, you can use the Google Maps shortcut below:
Address
The full address for this location is:
Flame Tavern
12803 Ambaum Blvd SW
Burien
Washington
WA 98146
United States
Directions
The former bar sits beside the intersection between Ambaum Boulevard SW and SW 128th Street, opposite a "Jack in the Box" restaurant.
Details about the general area
The bar is in Burien, which is a suburban city that lies to the south of Seattle. The bar is relatively close to Seahurst Park and Seattle-Tacoma International Airport.
Private Property Warning
This is a private property. It is not a public place. Therefore, you should be respectful and not step foot on the property without permission.
Photos
Photos of the bar and other related images.
---
2011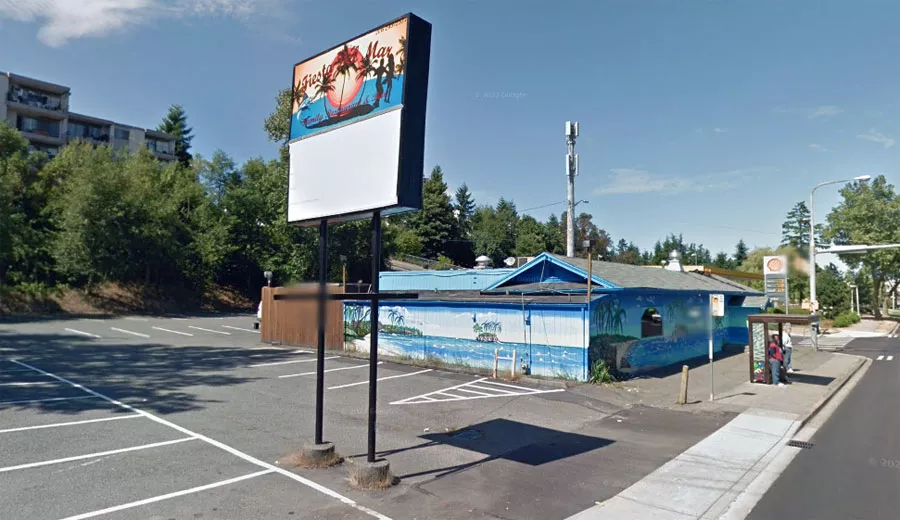 This Google Street View image of the bar was taken in 2011.
The property was built in 1928. It was last sold for $990,000 in 2007.
During the 1970s, the Flame Tavern was known for its live music. It also had a reputation for being a "rough" place. According to former patrons, fist fights would often break out in the parking lot.
Coincidentally, Bundy's ninth victim, Denise Naslund, was also frequented the bar.
Parking lot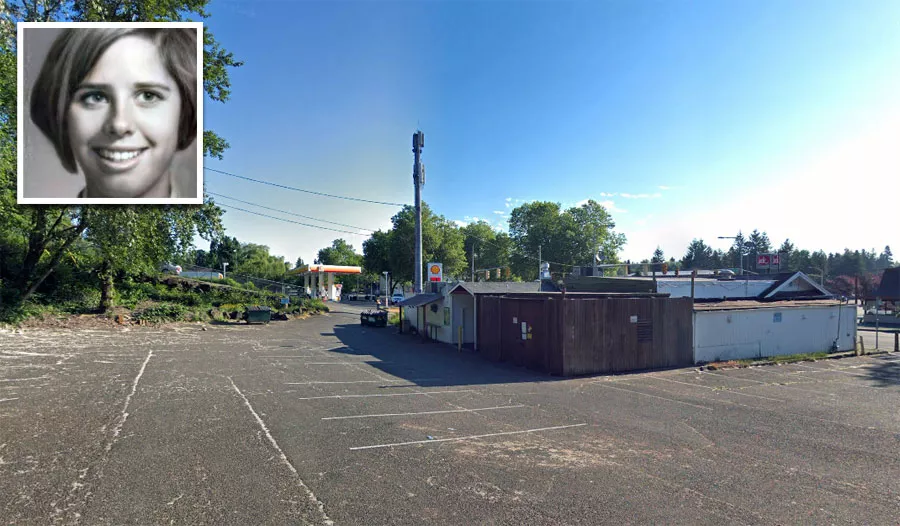 This is an image of the back of the property.
One witness claimed that they saw Brenda Ball talking to a brown-haired man with a sling in this parking lot.
Notably, Ball was not the first or last person to disappear from the Flame Tavern.
On August 8th, 1977, a 21-year-old woman named Rhonda Louise Burse vanished after she got into a car outside the bar.
Burse was a topless dancer who had just finished her shift at the Flame.
Sadly, she remains missing to this day.
The Flame Tavern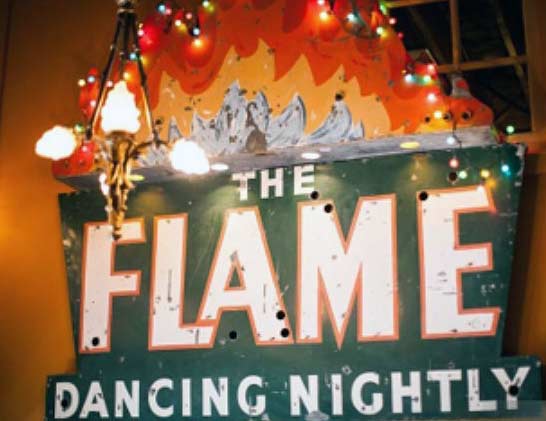 Former patrons often recall how the Flame Tavern had a sign outside that advertised "Dancing Nightly."
Bundy missed the baptism of his girlfriend's daughter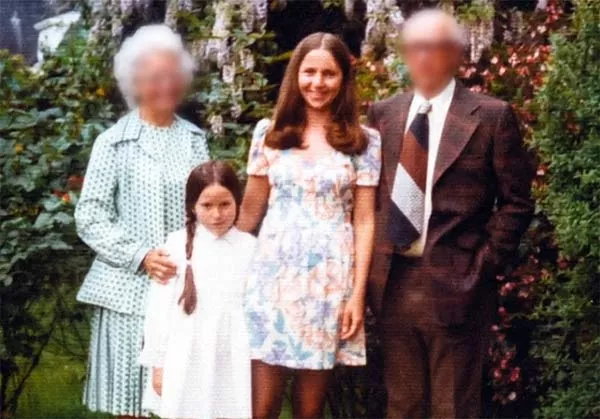 According to Bundy's former girlfriend, Liz Kloepfer, he hurriedly left a dinner with her parents on the day that Ball went missing. He also missed her daughter's baptism the following day and blamed it on car trouble.
It is likely that Bundy was preoccupied with the disposal of his victim's remains. He may have also been tying up loose ends.
A more disturbing possibility is that he simply wanted to revisit her body.
Brenda Carol Ball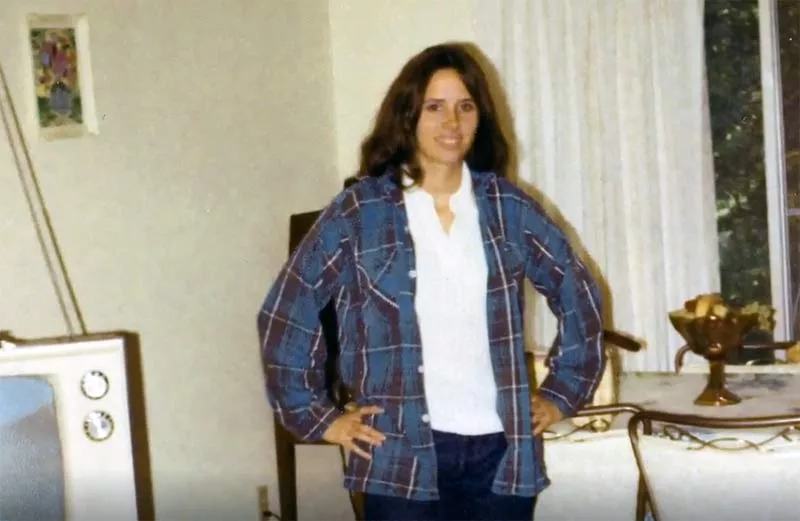 Brenda Carol Ball was born on November 8th, 1951. She was 5'3" and weighed 110 lbs.
If she were still alive today, she would be in her seventies.
At the time of her murder, she had recently dropped out of college.
Unfortunately, her roommates didn't report her missing until a later date, as Ball (like Donna Gail Manson) was a "partyer" and a free spirit who often couch-surfed and hitchhiked to various places.
Like many young women, the carefree 22-year-old had been looking forward to the summer of 1974.
Newspaper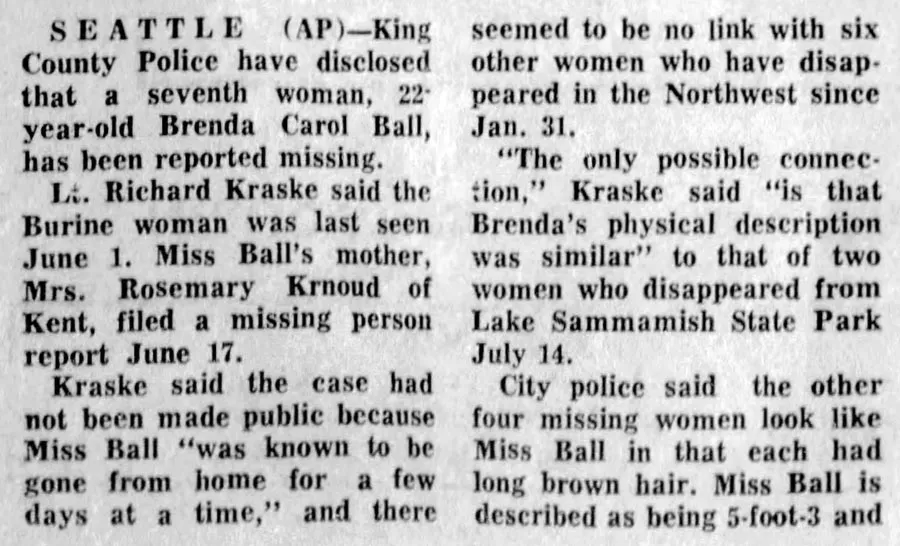 Reports about Ball's disappearance didn't appear in newspapers until two months later.
At the time, the police didn't see a link between her and the other missing girls. Not only was Ball slightly older, but she also wasn't a coed. Furthermore, she had been last seen leaving a dive bar, while all of the others had been abducted from college campuses.
Ironically, it was Ball's remains that led investigators to the other victims on Taylor Mountain. Had two forestry students not stumbled upon her skull, the four women might still be missing to this day.
El Baron Rojo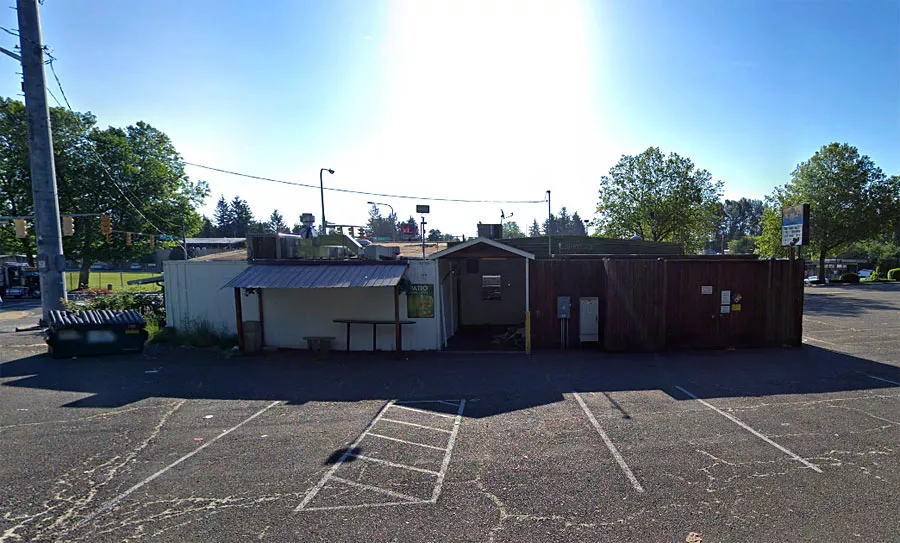 This image shows the western side of the bar.
According to Google Maps, El Baron Rojo is now permanently closed. In March of 2020, the owner, Sonia Olvera Jimenez, was arrested for murdering a man who had been renting a room in her house.
During the 2000s, it was called the MVP Sports Bar. In 2008, a man was shot dead at the MVP Sports Bar with an AK-47 assault rifle.
2021.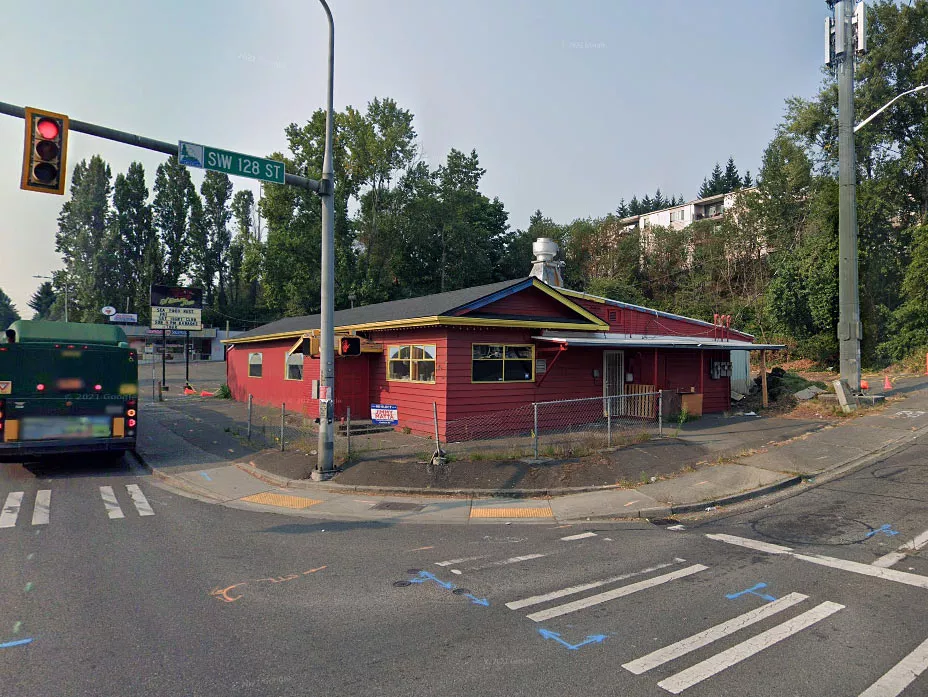 Image source: Google Maps
The property sits on the corner of Ambaum Boulevard SW and SW 128th Street.
Rhonda Louise Burse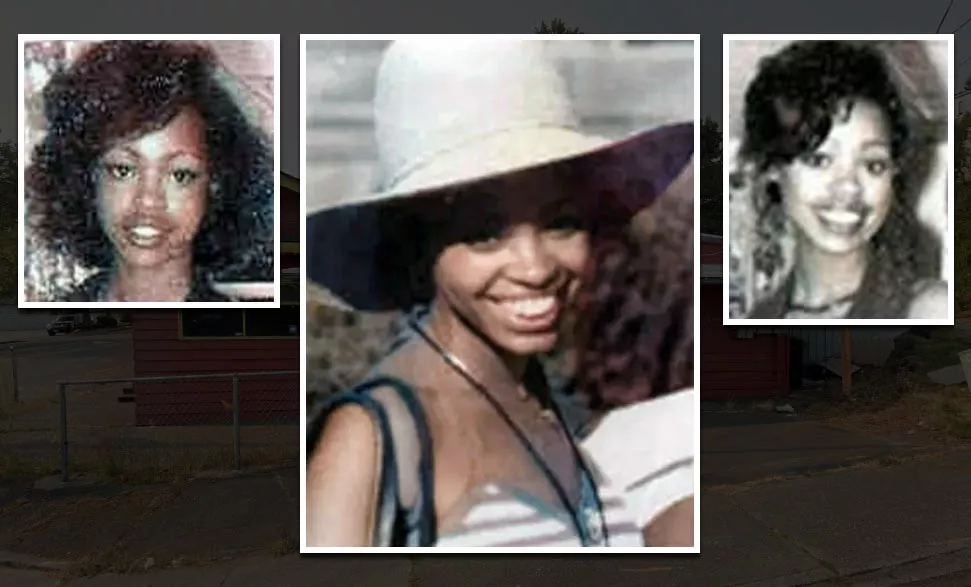 Rhonda Louise Burse was a 21-year-old exotic dancer who worked at a number of bars in the Burien area. In the past, she had also danced in Texas and Colorado.
The middle photo above was taken on August 8th, 1977, which was the same day that she disappeared.
Burse was last seen getting into a car outside the Flame Tavern after she had finished her shift.
She was 5'7" and weighed 110 lbs. According to her missing person profile, she was wearing cutoff jeans and a blue and white striped top. She also had expensive rings, two gold chains, and small gold earrings.
Burse was known to use the alias Lisa Fisher. She may have also used the surname "Weeks".
Sadly, her remains have never been found. She remains missing to this day.
1974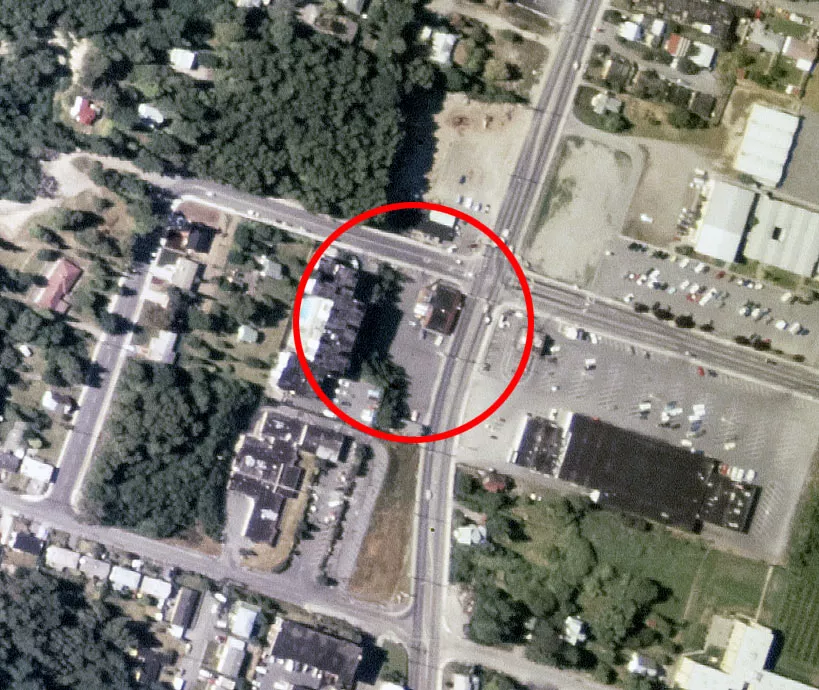 This aerial photograph of the Flame Tavern was captured on July 13th, 1974—less than two months after Brenda Carol Ball was abducted.
Closest Locations
Other locations that are relatively close to this place. Roughly 6 miles away.
Place of Interest in Seattle, Washington, United States Roughly 8 miles away.
Serial Killer House in SeaTac, Washington, United States Roughly 10 miles away.
Place of Interest in Seattle, Washington, United States Roughly 11 miles away.
Crime Location in Kent, Washington, United States Roughly 12 miles away.
Crime Location in Seattle, Washington, United States