The bridge where Wendy Lee Coffield was found
Crime Scene Location in Kent, Washington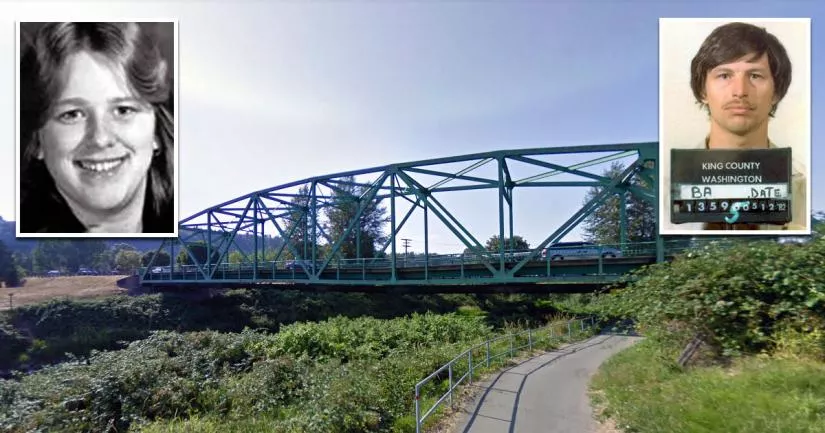 This is the location where the body of Wendy Lee Coffield was found.
Coffield is believed to be the first victim of Gary Ridgway, a serial killer who claimed the lives of at least 49 women between 1982 and 1998.
On July 15th, 1982, two 15-year-old boys were cycling over the Meeker Street Bridge in Kent, Washington, when they saw a body floating in the water.
The victim was Wendy Lee Coffield, a 16-year-old girl from Puyallup.
The medical examiner's office determined that the teenager had been strangled to death and then thrown into the Green River, where she remained in the water for several days.
Ridgway's decision to dump his victims in this river earned him the nickname "the Green River Killer."
Coffield's body was badly decomposed. Because she was reported missing on July 8th, 1982, it is likely that she had been dead for at least a week.
The teenage girl was a runaway who had recently escaped from a juvenile detention center in Pierce County. The police also said that she had a history of prostitution.
When the police recovered Coffield's remains from the water, they had no idea that this was just the beginning of a nightmare that would stretch on for more than a decade. Before the year was over, Ridgway went on to claim the lives of 15 women.
Wendy Lee Coffield crime scene location
Below, you will find the address and the GPS coordinates for this location.
Address
West Meeker Street, Kent, Washington, WA 98032, USA
Map
To view directions on how to get there, you can use the Google Maps shortcut below:
GPS coordinates
The latitude and longitude coordinates for the bridge are:
47.378562, -122.268625
Directions
The bridge is close to Riverfront Park. It lies 260 yards east of Kent Des Moines Road. A number of sources refer to the bridge as "Peck Bridge".
Details about the general area
Kent is a small city that is situated to the south of SeaTac.
Photos
Photos of the bridge and other related images.
---
Coffield's body was found underneath this bridge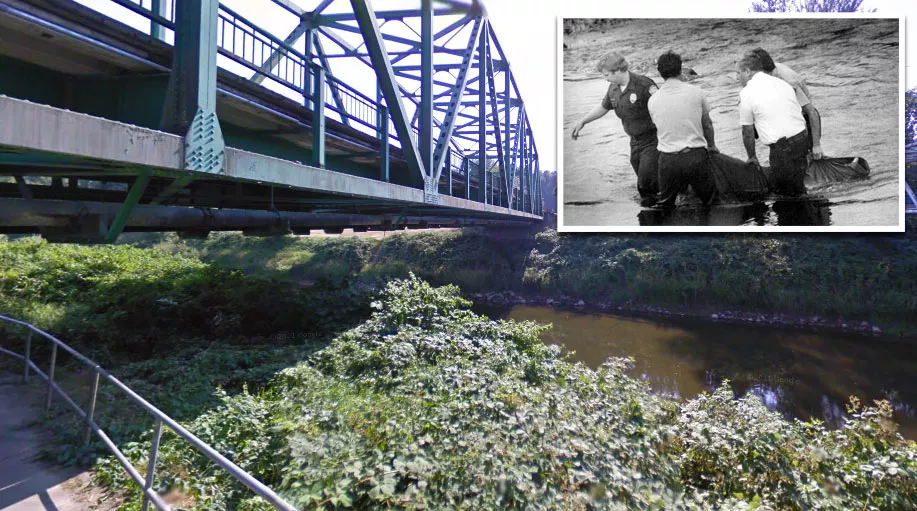 The 16-year-old was found floating underneath this bridge. The photograph in the top right-hand corner shows the police removing her body from the river.
Unbeknownst to the officers, this was just the beginning, as bodies would continue to show up in the Green River for years to come.
Meeker Street Bridge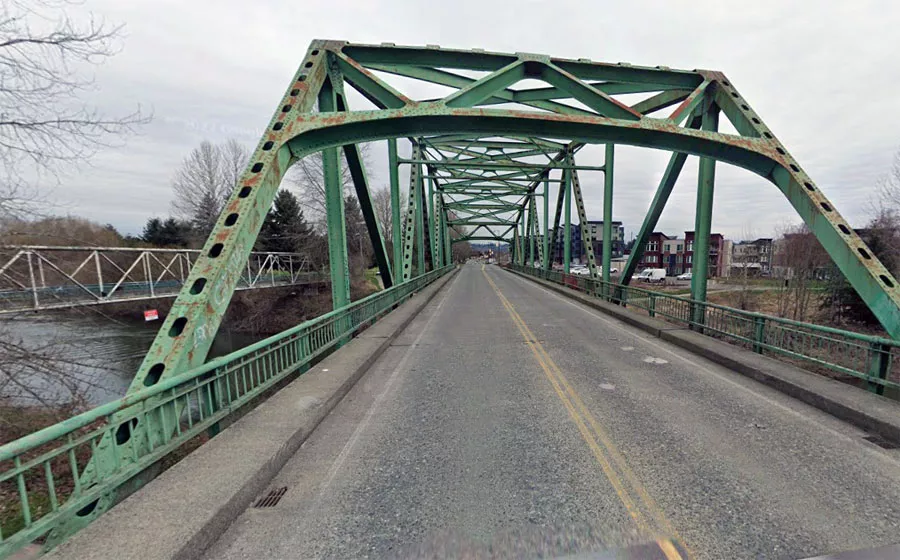 Two teenage boys were cycling across the Meeker Street Bridge in Kent, Washington, when they noticed something floating in the water. After taking a closer look, they realized that it was a dead body.
Coffield was a runaway who had grown up in poverty

This newspaper article appeared in the Spokesman Review on August 19th, 1982, which was just over a month after Coffield's remains were discovered.
By the time it was published, the bodies of four more sex workers had turned up in the Green River.
Coffield was a junior high dropout and runaway who had a history of prostitution.
Coffield grew up in poverty, moving from one low-rent apartment to the next. At one point, she and her mother, Virginia, lived in a tent and made money by selling blackberries that they had foraged.
The 16-year-old was living in a foster home at the time of her murder.
Tacoma News Tribune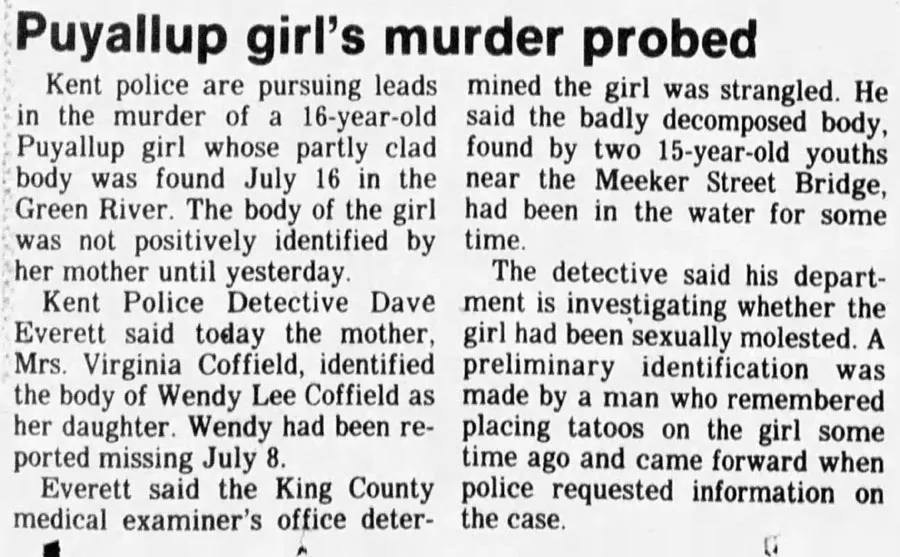 Coffield was found partially clothed.
The medical examiner's office determined that she had been strangled.
The police got a lead on her identity after they published photographs of her tattoos in local newspapers. A few days later, a tattoo artist came forward to say that he recognized them.
Her mother positively identified her shortly afterwards.
During his confession, Ridgway said that he picked the young girl up on a highway. They then drove out to his "usual spot", where they had sex in his truck.
He claimed that he then "got behind her" and started choking her:
"I'm saying, stop moving, and I'll let you go. And that was over and over again. But I wasn't going to let her go."
After strangling Coffield to death, he dragged her down to the river and pushed her into it.
Pimp war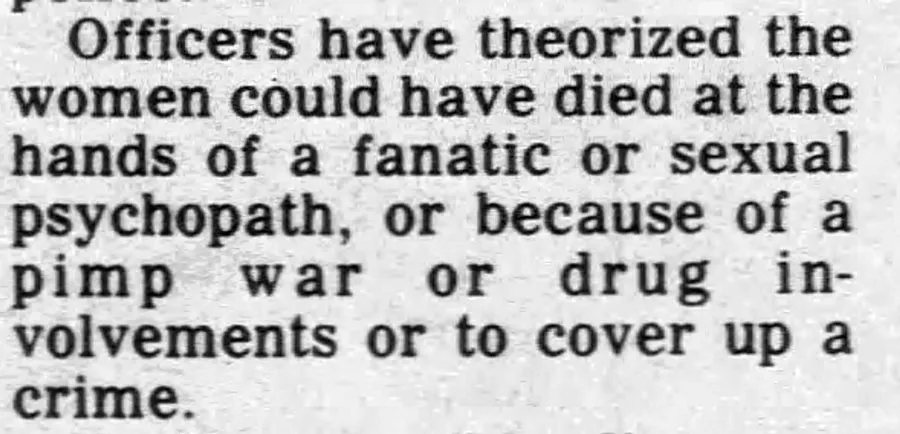 Interestingly, when the murders first started, some police officers theorized that they might be related to a "pimp war" or "drug involvement."
Aerial image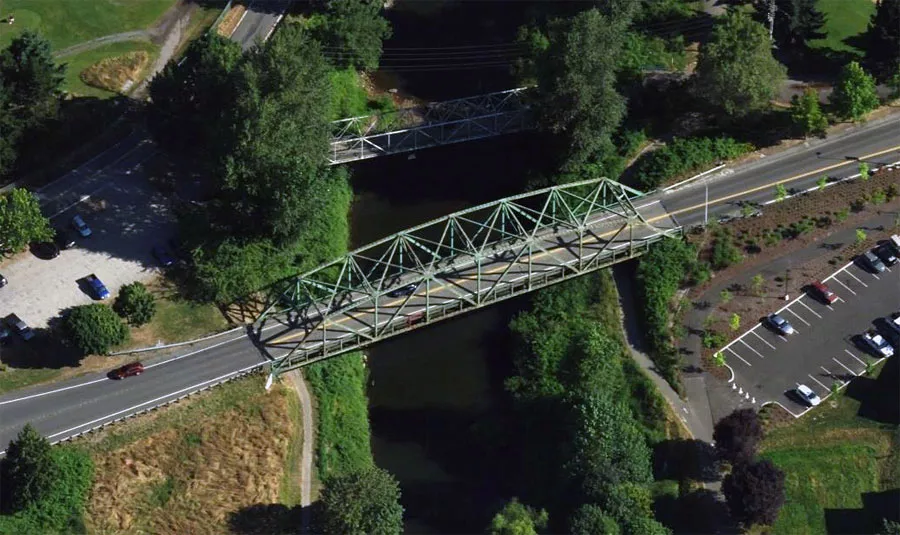 Image source: Bing Maps
This is a "Bird's Eye" aerial image of the bridge, which is also known as Peck Bridge.
Gallan Hirschi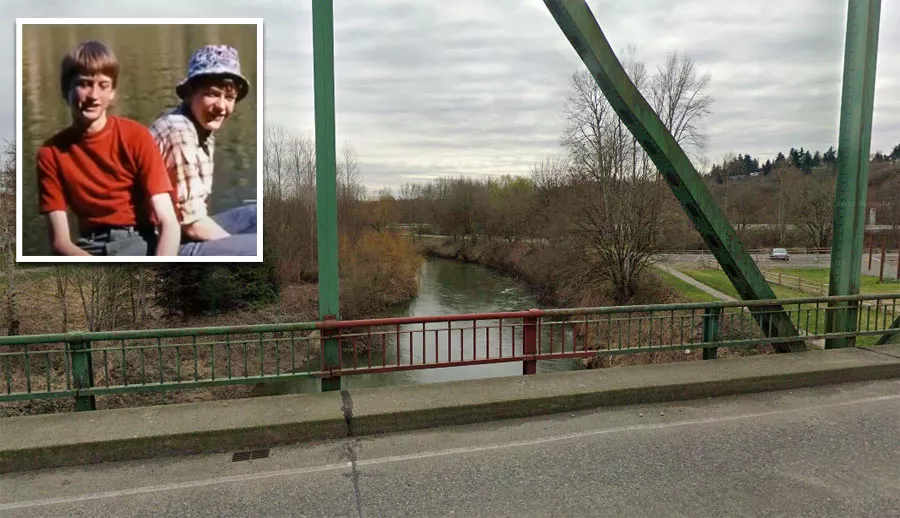 On July 15th, 1982, Gallan Hirschi and his friend Robert spent the day riding their bikes.
While they were cycling home, they noticed that an object was stuck against an old post in the river on the southern side of the bridge.
At first, it looked like a bag. However, after wading out to take a closer look, they saw human hair and a jacket.
To this day, Hirschi doesn't like the sight of hair under water.
Closest Locations
Other locations that are relatively close to this address: Roughly 11 miles away.
Crime Location in Burien, Washington Roughly 13 miles away.
Place of Interest in Seattle, Washington Roughly 16 miles away.
Crime Location in Tacoma, Washington