Ann Marie Burr's house
Crime Scene Location in Tacoma, Washington, United States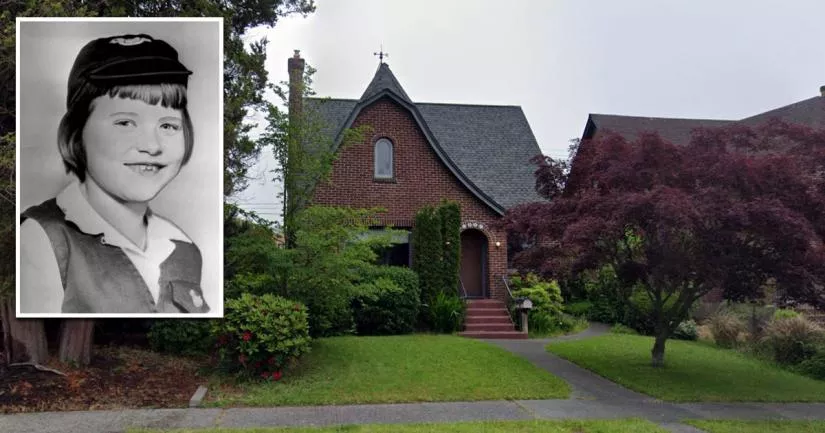 On August 31st, 1961, Ann Marie Burr vanished from this house in the North End area of Tacoma, Washington.
Burr, who was just eight years old, went missing in the middle of the night.
The following morning, Beverly Burr woke up early and realized that her daughter was gone. She also noticed that the front door was ajar and that the living room window was open.
Other than that, there were no signs of a struggle or foul play.
Although the family dog had been barking at some point during the night, the family ignored it because they thought that it had been spooked by a passing rainstorm.
Burr's disappearance sparked a national media frenzy and a huge search that included soldiers and members of the National Guard.
According to neighbors, helicopters buzzed overhead, and police went from door to door.
Sadly, no trace of the young girl was found.
Outside the house, detectives discovered a size six or seven footprint. This has led to speculation that the 8-year-old may have been one of the earliest victims of serial killer Ted Bundy.
The size of the footprint suggested that the person behind Burr's abduction was a teenager.
At the time, Bundy was 14 years old and living with his family in the West End area of Tacoma. In addition, he was also a paperboy who reportedly delivered morning newspapers to some of Burr's neighbors.
This circumstantial evidence has led some authors to believe that a young Bundy may have been in the area at the time.
Ann Rule, who wrote a biographical book about Bundy, received an interesting email from one of his former classmates. According to the woman, he once asked her if she would like to see a dead body. Furthermore, this was in the 9th grade—a time when Bundy would have been around 14 or 15.
While Bundy was sitting on death row, he denied any involvement in the disappearance of the young girl. However, this denial did little to allay people's suspicions, as Bundy did not like to speak about certain murders—especially murders where the victim was noticeably young.
Although Bundy is often touted as a person of interest in Burr's case, the detectives who originally investigated her disappearance believe that someone else was involved.
Their prime suspect was a teenage neighbor who reportedly had an "unusual interest" in Burr. They also reasoned that the young girl's abductor knew the family and the layout of their home.
Furthermore, Burr's mother, Beverly, does not remember seeing Bundy working in their neighborhood.
Despite hundreds of interviews and numerous leads, the disappearance of Ann Marie Burr remains a mystery to this day.
In the aftermath of her abduction, her family continued living at this house for another six years, until 1967.
Where did Ann Marie Burr live?
Below, you will find the address and the GPS coordinates for this location.
GPS coordinates
The latitude and longitude coordinates for the house are:
47.262930, -122.475382
Map
To view directions on how to get there, you can use the Google Maps shortcut below:
Address
The full address for this location is:
3009 N 14th St
Tacoma
Washington
WA 98406
United States
Directions
The house can be found on North 14th Street. It is roughly two blocks east of the University of Puget Sound.
Details about the general area
The house is situated in the North End of Tacoma, close to the University of Puget Sound and Baker Stadium.
Private Property Warning
This is a private property. It is not a public place. Therefore, you should be respectful and not step foot on the property without permission.
Photos
Photos of the house and other related images.
---
Google Earth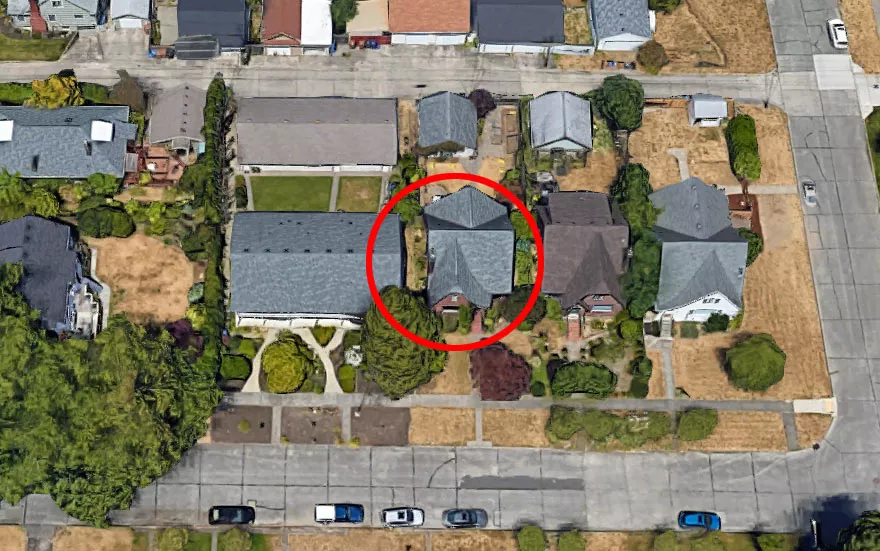 This is a Google Earth image of the red-brick house that Burr was living in. The detached garage in the backyard was built in 1940.
3009 North 14th Street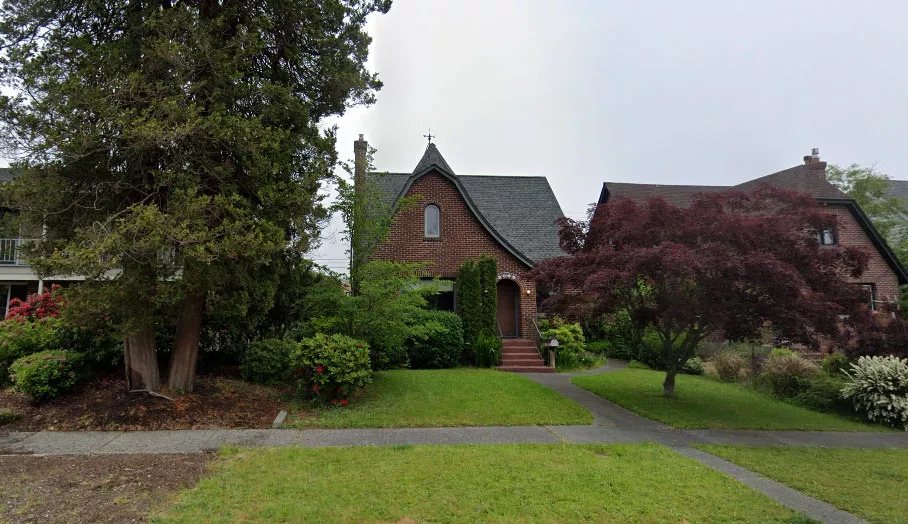 This Google Street View image of 3009 North 14th Street was taken in May of 2019.
The house was built in 1935 by Peter Madsen & Sons. The first owners were Sherman and Ruth Cooledge. Consequently, it was originally known as Cooledge House.
It has four bedrooms and is 1,874 square feet in size.
Ann Marie Burr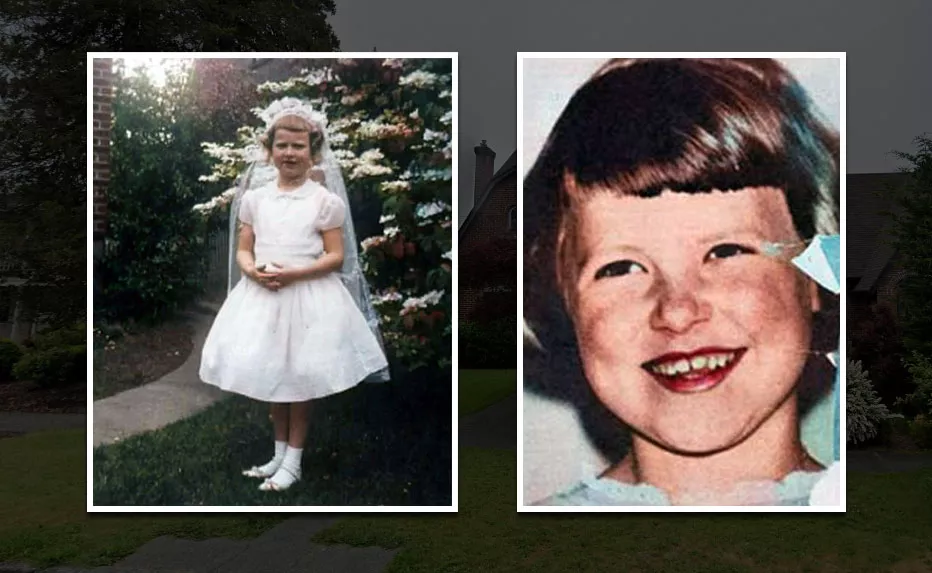 Ann Marie Burr was just 8 years old when she disappeared.
The photograph on the left was taken on her First Holy Communion.
Burr was 4 ft 2. She had hazel eyes, blonde hair, and a round face.
When she disappeared, she was wearing a blue flowered, ankle-length night gown. She also had a silver identification bracelet, which had her name, address, and phone number on it.
She was also wearing a small chain that contained two religious medals.
1961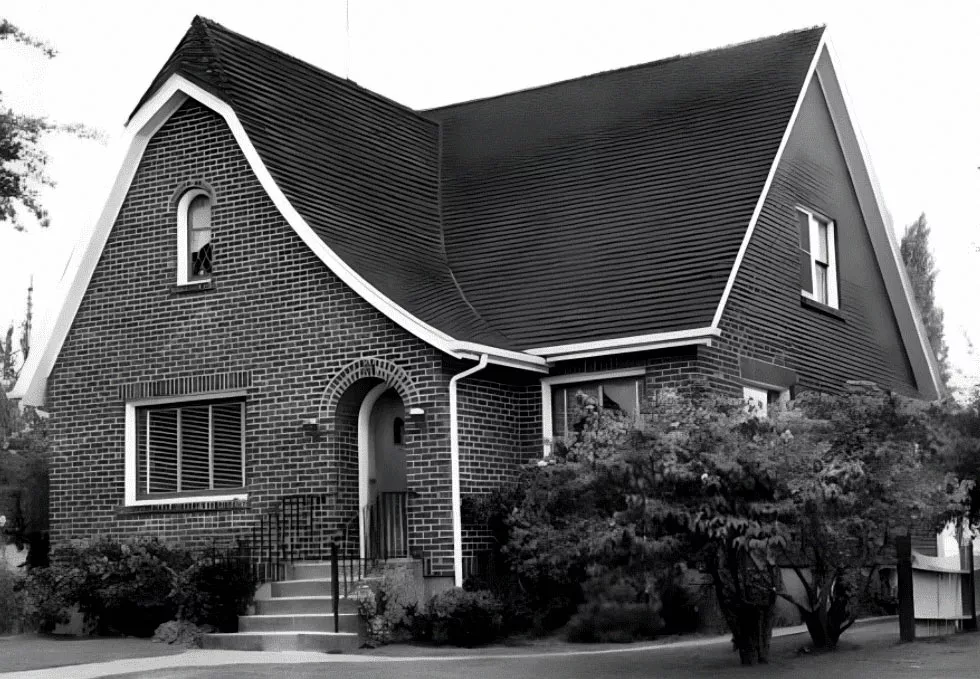 The photograph above was taken in 1961, which was the same year that Burr went missing.
That morning, Beverly Burr woke up at around 5.30 a.m. because her daughter Mary was crying. Mary had a cast on her arm, which was reportedly bothering her.
When Beverly looked into Ann Marie's room, she saw that it was empty.
After walking downstairs, she discovered that the front door was unlocked and the living room window was open.
Notably, a rickety garden bench outside the living room window was overturned.
It seems as though Burr's abductor initially talked with her through the window, which she would have had to open. At that point, he either climbed in himself or asked her to unlock the front door.
If this was the case, then it suggests that the young girl knew her killer and trusted him to some degree. It also suggests that he was a teenager, as the bench would not have supported the full weight of a grown adult.
This theory is strengthened by a footprint in the garden, which was made by a size six or seven tennis shoe.
According to the Burr family, the front door was locked and chained. Therefore, it is likely that it was unlocked from the inside.
Construction site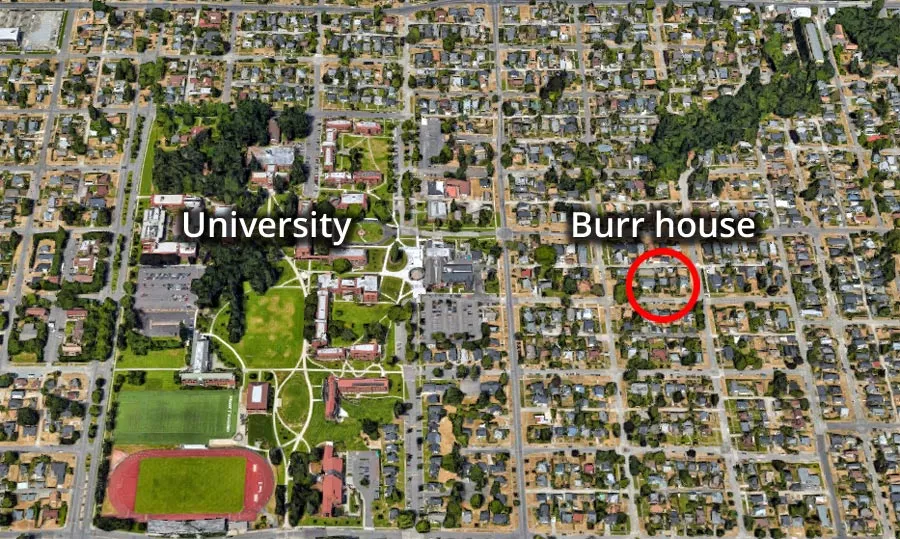 Ann Marie's father, Donald Burr, said that he saw a youth at a construction site on the morning of his daughter's disappearance.
The boy in question told him that he hadn't seen his daughter.
The construction site was situated at the University of Puget Sound, which lies to the west of North 14th Street.
In 1989, Donald claimed that the youth resembled Ted Bundy's "likeness." However, the detectives who investigated the case remained adamant that Bundy wasn't a suspect.
Although Bundy's parents did live a few blocks away at 3214 North 20th Street, they didn't move into that house until 1968, which was seven years after the young girl went missing.
Closest Locations
Other locations that are relatively close to this place. Less than a mile away.
Place of Interest in Tacoma, Washington, United States Roughly one mile away.
Serial Killer House in Tacoma, Washington, United States Roughly 2 miles away.
Serial Killer House in Tacoma, Washington, United States Roughly 3 miles away.
Serial Killer House in Tacoma, Washington, United States Roughly 9 miles away.
Crime Location in Parkland, Washington, United States