The elementary school that Ted Bundy attended
Place of Interest in Tacoma, Washington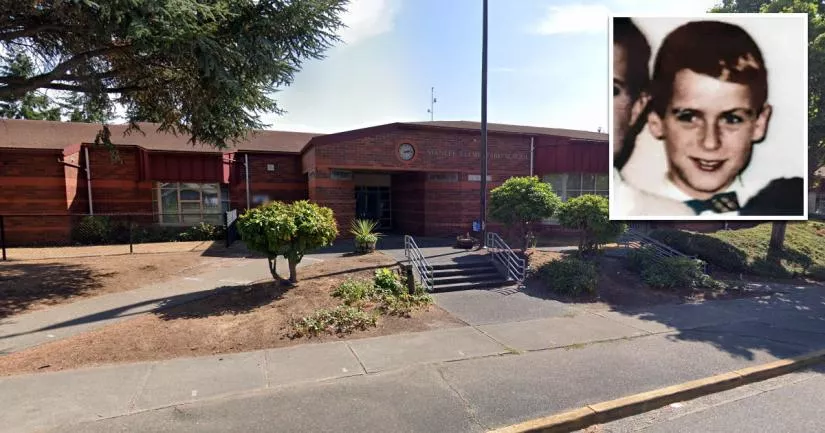 This is the first elementary school that serial killer Ted Bundy attended.
It is called Stanley Elementary School, and it is located at 1712 South 17th Street in Tacoma, Washington.
Bundy was enrolled in this school in 1951, when he was just four years old.
At the time, his family was living on South Sheridan Avenue, which is just a few blocks east of this location.
Roughly two years later, the Bundys moved to North Skyline Drive in the West End neighborhood of Tacoma.
Following the move, he began attending Geiger Elementary School.
Stanley Elementary School address
Below, you will find the address and the GPS coordinates for this location.
Address
1712 S 17th Street, Tacoma, Washington, WA 98405, USA
Map
To view directions on how to get there, you can use the Google Maps shortcut below:
GPS coordinates
The latitude and longitude coordinates for the school are:
47.244489, -122.460133
Closest Locations
Other locations that are relatively close to this address: Roughly one mile away.
Crime Location in Tacoma, Washington Roughly 2 miles away.
Photo Location in Tacoma, Washington