Gary Ridgway's house
Serial Killer House in SeaTac, Washington, United States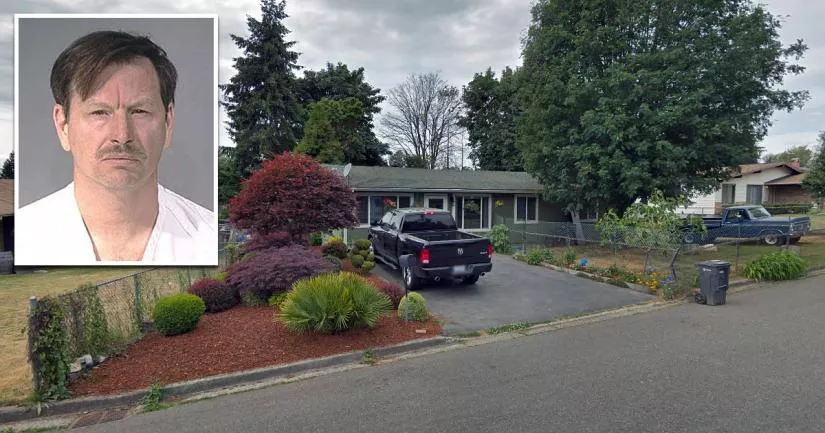 This is Gary Ridgway's former house.
It is situated at 21859 32nd Place South in SeaTac, Washington.
Ridgway is one of the most prolific serial killers in American history. During the 1980s and 1990s, he murdered at least 49 women.
He was nicknamed the "Green River Killer" due to his habit of dumping his victims' bodies near the Green River in Washington.
He managed to elude capture for nearly two decades. However, his luck finally ran out in 2001, after investigators linked his DNA to samples found on some of the victims.
In November of 2003, he confessed to his crimes and entered a guilty plea in order to avoid the death penalty.
According to his confessions, Ridgway brought most of his victims back to this house before murdering them.
He sold the house on May 28th, 1999, for $112,950, which was two years before he was arrested and his true identity was finally revealed to the world. All of this would have undoubtedly come as a horrific shock to the new owners.
Where is Gary Ridgway's house?
Below, you will find the address and the GPS coordinates for this location.
GPS coordinates
The latitude and longitude coordinates for the house are:
47.405165, -122.291328
Map
To view directions on how to get there, you can use the Google Maps shortcut below:
Address
The full address for this location is:
21859 32nd Place South
SeaTac
Washington
WA 98198
United States
Directions
The entrance to Ridgway's former neighborhood is on Military Road in SeaTac. There is a sign at the entrance that reads "Dead End".
Details about the general area
SeaTac is a suburb that lies to the south of Seattle. It is named after the nearby Seattle-Tacoma International Airport.
Private Property Warning
This is a private property. It is not a public place. Therefore, you should be respectful and not step foot on the property without permission.
Photos
Photos of the house and other related images.
---
Aerial photograph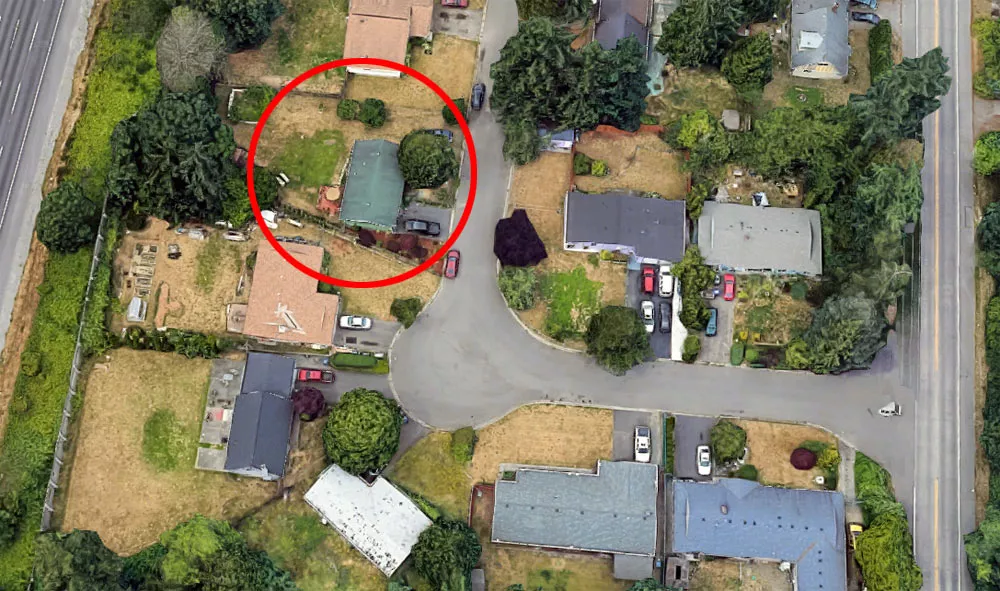 Image source: Google Maps
This is an aerial photograph of the Green River Killer's former house in SeaTac.
The house is 1,150 square feet in size and was built in 1970. It has three bedrooms and one bathroom.
Back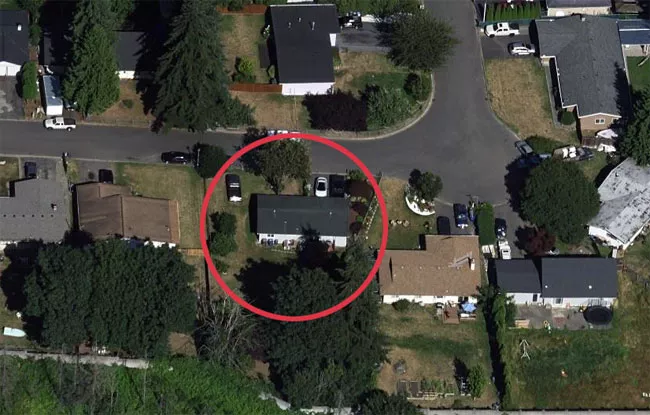 This image shows the back of the property.
Google Street View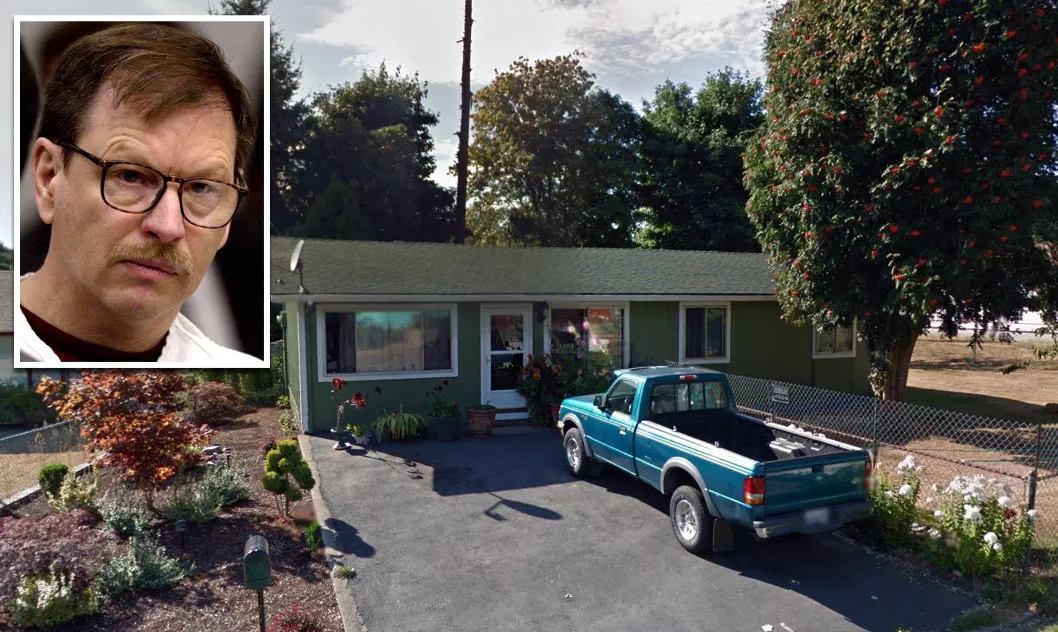 The Google Street View image above was captured in September of 2011—nearly 10 years after he was finally apprehended.
Victims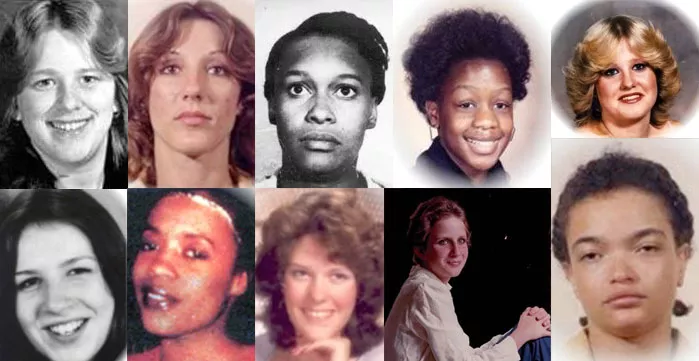 These are photographs of some of Ridgway's victims. As you can see, he did not discriminate by race. Furthermore, some of his victims were as young as 14 and 15.
During his crime spree, he specifically targeted vulnerable women. These included sex workers and teenage runaways.
Authorities believe that he is responsible for at least 71 murders. However, he was only charged with 49. During his confession, he admitted that he had "lost count" of how many women he killed.
Judith Mawson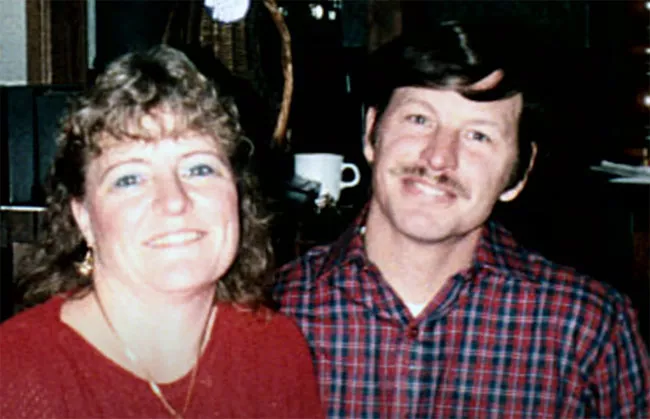 Judith Mawson was Ridgway's third wife. She was understandably shocked when she discovered that her husband was the notorious Green River Killer.
The pair met and danced at the White Shutters Tavern on Highway 99 in 1985. They were married three years later.
Following their marriage, Ridgway's murder rate dropped significantly. Roughly 6% of his 71 suspected murders took place between 1988 and 2001. The remaining 94% took place between 1982 and 1987, before he married Judith.
Ridgway sold his house in 1999 after the couple purchased a new home in Auburn.
They divorced in 2002, after his crimes came to light.
Backyard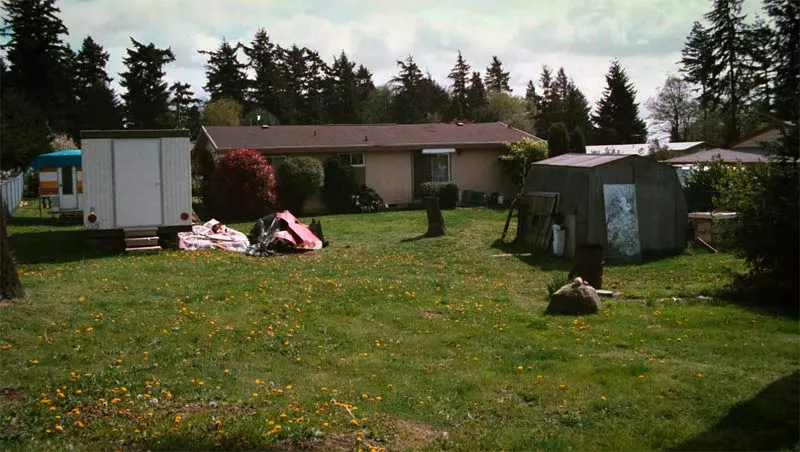 This is an older photograph of the backyard. On the left, you can see two trailers. On the right, you can see a wooden shed.
Police searched Ridgway's house in 1983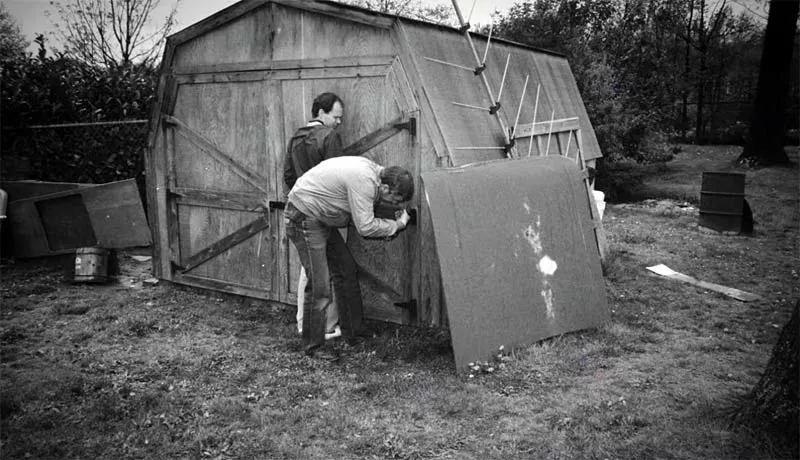 This photograph shows detectives searching a shed in the backyard.
Ridgway became a "top priority" suspect after 18-year-old Keli Kay McGinness went missing in June of 1983.
Shortly before her disappearance, the Port of Seattle Police pulled Ridgway's truck over during a traffic stop near the SeaTac Strip. At the time, it was noted that a woman named Keli McGinness was in the pickup truck with him.
After McGinness disappeared, the police zeroed in on Ridgway as a suspect and obtained a warrant to search his house.
Unfortunately, despite scouring the property from top to bottom, investigators were unable to find any evidence to incriminate him. There were no items of clothing, jewelry, or anything else that might link him to some of the victims.
21859 32nd Place South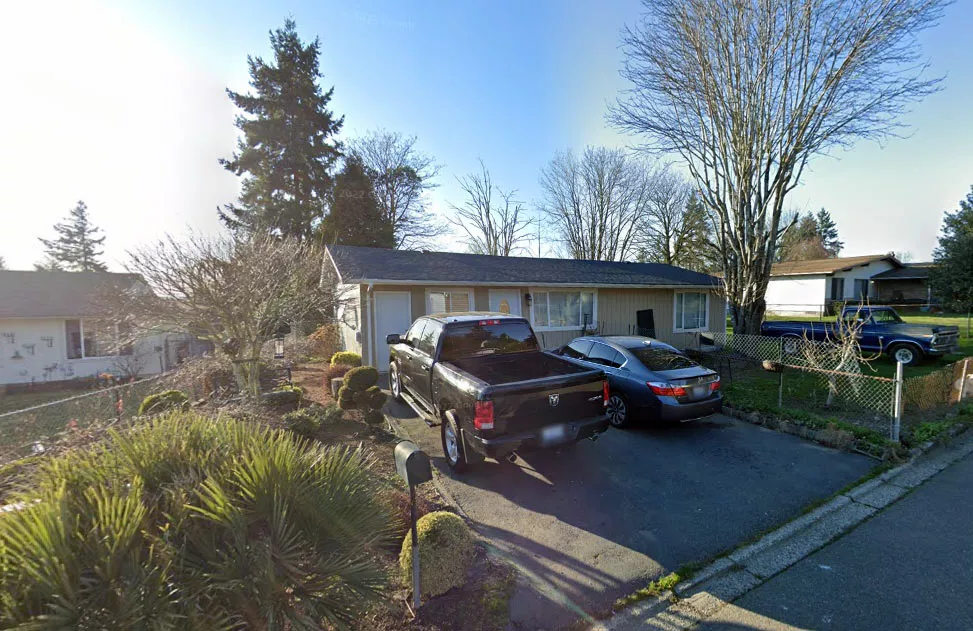 The image above was taken in March of 2022.
Closest Locations
Other locations that are relatively close to this place. Roughly 3 miles away.
Crime Location in Kent, Washington, United States Roughly 8 miles away.
Crime Location in Burien, Washington, United States Roughly 11 miles away.
Place of Interest in Seattle, Washington, United States Roughly 16 miles away.
Place of Interest in Tacoma, Washington, United States Roughly 16 miles away.
Crime Location in Tacoma, Washington, United States