Karen Sparks' house
Crime Scene Location in Seattle, Washington, United States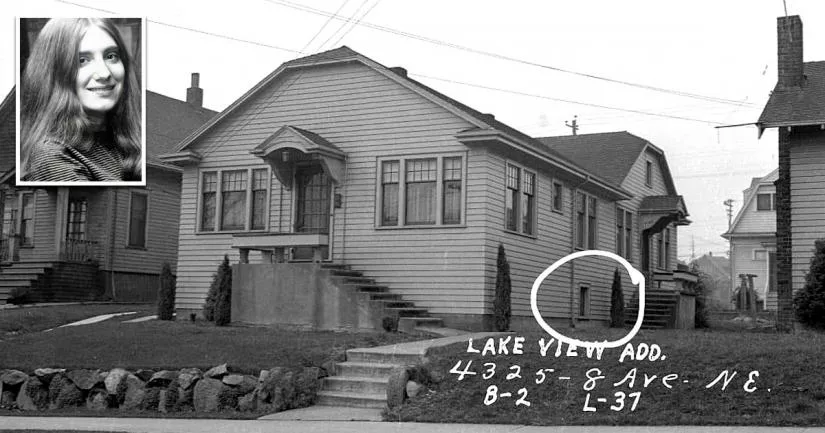 On January 4th, 1974, Ted Bundy brutally assaulted Karen Sparks at 4325 8th Avenue NE in the University District of Seattle.
These days, the house no longer exists, as it was demolished and replaced by apartment buildings during the mid-1980s.
Karen Sparks Epley was Bundy's first victim
Karen Sparks Epley was Bundy's first confirmed victim. Although she survived the attack, it left her with a number of serious long-term injuries.
At the time, Sparks was living on 8th Avenue with a number of male roommates.
That night, the 18-year-old was sleeping in her basement room when Bundy managed to break into the house without waking anyone.
After creeping inside, he proceeded to beat and sexually assault the young college student using a piece of metal rebar that he had found in the garden.
She wasn't discovered until the following afternoon, when her roommates grew concerned about the length of time that she had spent in bed.
When they went into the basement room to check on her, they found her bloodied and unconscious.
She was not abducted
Notably, Bundy left during the course of the attack.
Unlike in the case of his second victim, Lynda Ann Healy, he did not attempt to abduct Sparks.
Although we will never know for sure what was going through Bundy's head at the time, it has been suggested that he may have been spooked by her friend Chuck, who had been living at the house during the holiday season.
Chuck was a sleep talker who was staying in the boiler room beside her bedroom door.
Therefore, it is possible that Bundy heard Chuck talking in his sleep and panicked.
Another plausible theory is that he was lurking around the neighborhood on foot when he spotted an opportunity to strike. If this was the case, then it is likely that his Volkswagen Bug was still at home.
In other words, he might not have had the means to carry out an abduction.
Horrific injuries
Sparks was left with horrific injuries, which included a smashed skull. Her bladder was split, and ten days passed before she finally regained consciousness.
After spending one month in the hospital, she went back home to live with her parents for a year.
Following the attack, Sparks suffered permanent brain damage, which caused partial vision and hearing loss. She also experienced epileptic seizures and had to learn how to regain her balance to walk again.
According to Sparks, the only silver lining is that she does not remember any details about the incident. In her opinion, this may have spared her from experiencing any psychological trauma.
Sparks was known as Joni Lenz
Up until recently, Sparks was referred to as Joni Lenz—a pseudonym that journalists and authors used to protect her privacy.
She has also been referred to as Mary Adams and Terri Caldwell.
It wasn't until she agreed to appear in recent documentaries that her real name was finally revealed to the public.
In the aftermath of the attack, Sparks kept to herself and focused on her recovery.
Although there were various rumors that she had lost her ability to speak and that she was living out her days in a nursing home, these turned out to be false.
Thankfully, she managed to overcome many of her injuries. Later in life, she started a family and became an accountant.
Demolished
The house no longer exists. However, you can still visit the location.
Further Details
The house was torn down at some point in 1985 to make way for a new four-story apartment block called Westwood Apartments.
Where did Karen Sparks Epley live?
Below, you will find the address and the GPS coordinates for this location.
GPS coordinates
The latitude and longitude coordinates for the house are:
47.660213, -122.319799
Map
To view directions on how to get there, you can use the Google Maps shortcut below:
Address
The full address for this location is:
4325 8th Avenue NE
Seattle
Washington
WA 98105
United States
Directions
The street lies to the east of the I-5 Express in the University District of Seattle. It is a couple of yards south of NE 45th Street.
Photos
Photos of the house and other related images.
---
Karen Sparks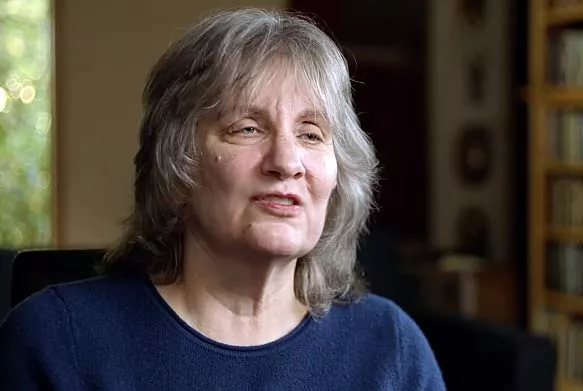 In the past, Karen Sparks was referred to as Joni Lenz.
At the time of the attack, she was an 18-year-old college student who lived with three male friends.
We will never know how or why Bundy chose her as his first victim.
The most likely explanation is that he spotted her through the basement window while he was prowling around the neighborhood at night.
In the days leading up to the attack, she was reading in her bedroom when she thought that she saw a man peering through her window. However, he was gone so quickly that she put it down to her imagination.
She also didn't believe that someone would be brazen enough to enter a house with three males inside.
4325 8th Avenue NE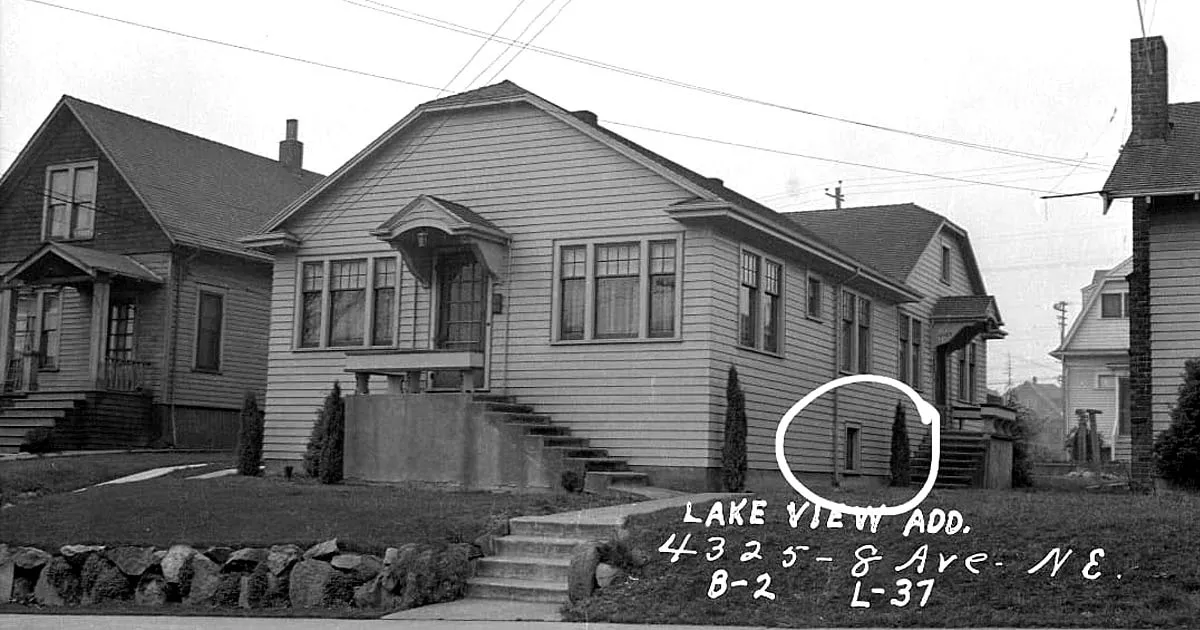 Image source: hiimted.blog
This is a police photograph of 4325 8th Avenue NE.
Sparks' bedroom is highlighted with a white circle.
At some point during the night, Bundy peered through this window and noticed the young college student.
After spotting her, it is likely that he started hanging around the outside and probing the exterior for an easy entry point.
The fact that he was able to get inside without waking any of the occupants suggests that he didn't have to force his way in.
According to King County detective Robert Keppel, there was a door on the left side of the property that was always left unlocked. Therefore, it is likely that Bundy noticed this while he was "assessing" the outside.
This may have been the exact moment when Bundy decided to cross the point of no return.
By that stage in his life, he was already an experienced voyeur. However, his deviant behavior was beginning to escalate. Recently, he had started following random women that he noticed on the street.
Although he never attacked the unsuspecting women that he shadowed from afar, it did mark a dangerous turning point in his development. The violent fantasies that had been with him since early adulthood were now beginning to materialize and take on a more physical form.
Essentially, he was now starting to push the envelope.
When he first began probing Sparks' house, he may have only been curiously toying with the idea of going inside. Although the prospect of attacking the young woman was almost certainly bouncing around in his head, he might not have been expecting to get that far.
However, when he carefully gripped the door handle and realized that it went all the way down, everything changed.
Sparks when she was younger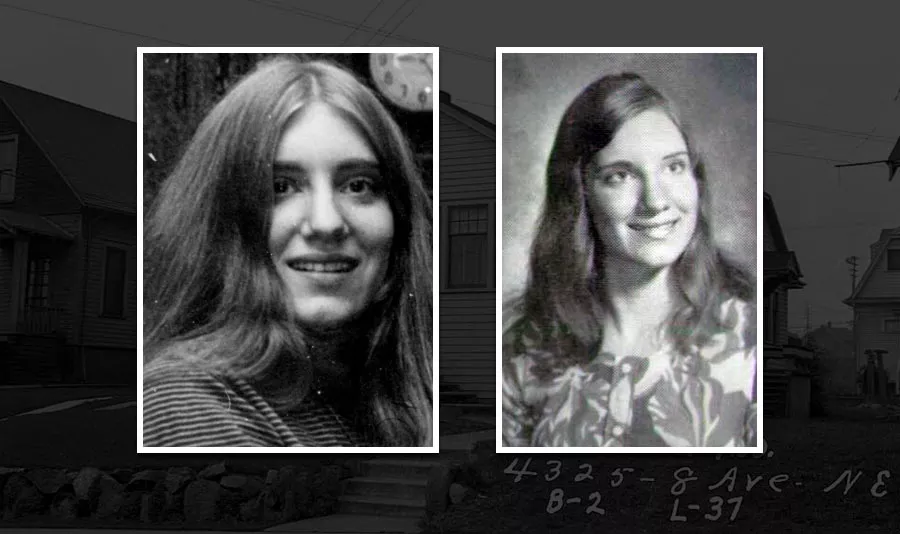 In 1974, Sparks was studying political science at the University of Washington.
Notably, she and her friends used to visit a local dive bar called Dante's Tavern.
Bundy and his first murder victim, Lynda Ann Healy also used to frequent Dante's. Therefore, it is possible that he spotted Sparks there at some point, followed her, and made a mental note of where she lived.
For all we know, he visited Sparks' house on a number of occasions during his nightly trips around the U District.
The Westwood apartments in Seattle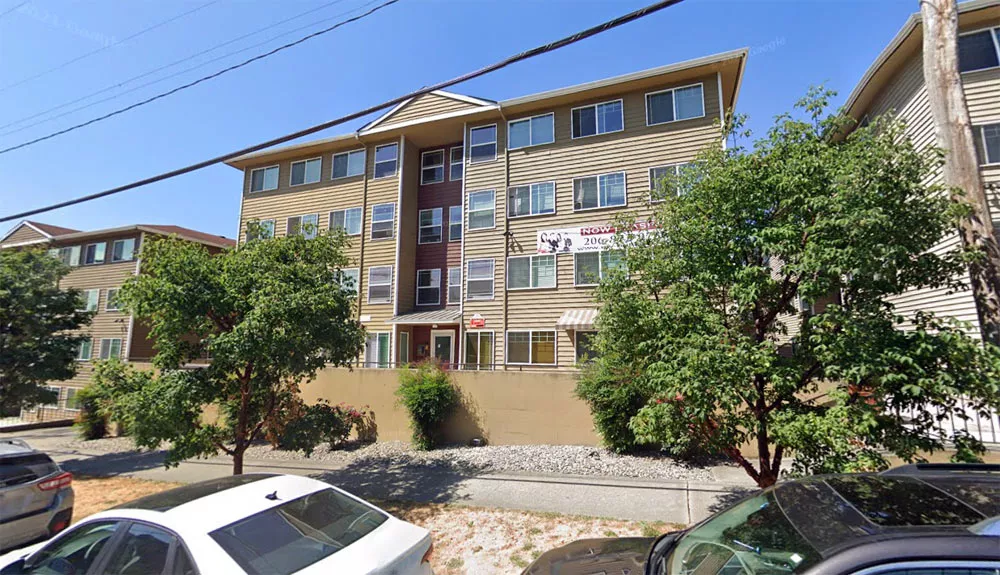 These days, the street is home to the Westwood apartments, which were built in 1985.
Bundy lived very close to Sparks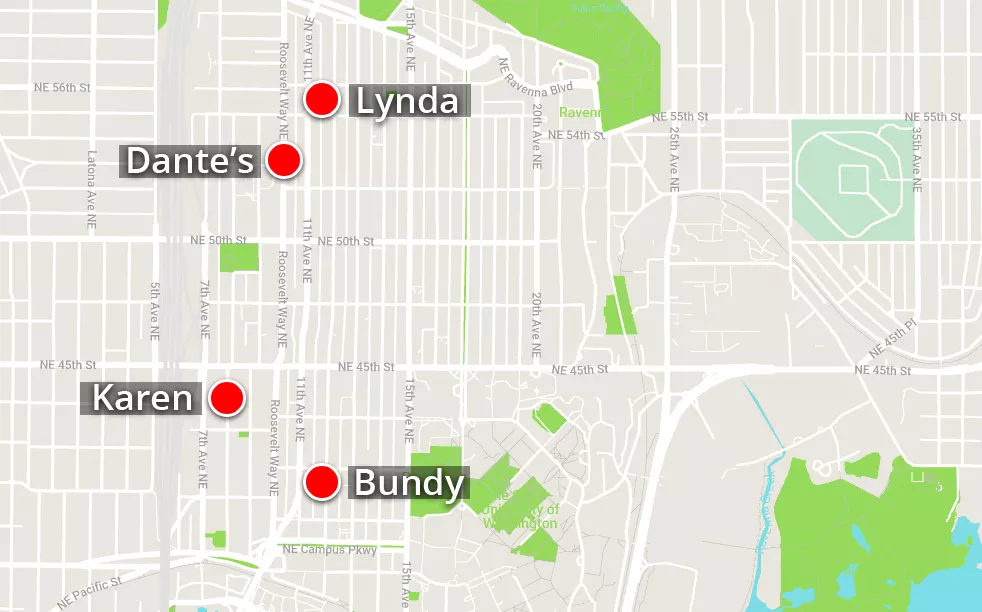 This map shows the locations of Karen Sparks' house, Lynda Ann Healy's house, Dante's Tavern, and Ted Bundy's rooming house.
As you can see, Bundy lived very close to all three of these places. However, he lived particularly close to Sparks' residence. To be specific, it was only 0.3 miles (550 meters) away, and it would have taken him roughly 5-7 minutes to walk there.
This raises the possibility that he was roaming around on foot when he decided to attack his first victim.
If this was the case, then it might explain why he didn't attempt to abduct Sparks. In other words, he might not have had his car with him.
Bundy was a habitual voyeur who liked to get drunk and prowl the streets at night, looking for things to steal and windows to peep through. During his interviews, he admitted that alcohol gave him the courage to engage in this kind of deviant behavior.
This would explain why he was daring enough to break into a house with three men inside.
The fact that he used a metal bar from Sparks' yard instead of bringing his own weapon suggests that this attack wasn't particularly well-planned. Instead, it was most likely a crime of opportunity.
The incredibly risky nature of the attack, combined with the fact that he didn't bring his own weapon, shows us that he did not put a lot of thought into it.
That night, Bundy was probably drunkenly creeping around on 8th Avenue when he noticed a light coming from Sparks' basement room.
Then, being the voyeur that he was, he decided to take a closer look.
Upon realizing that a young girl with long brown hair was sleeping in a basement room all by herself, his urges took over.
At that point, it is likely that he hung around the property for a while and waited for all of the lights to go off. It is also likely that he spent some time probing the outside of the property for an access point.
Once the house was shrouded in darkness and he had found an open door, he finally picked up the courage to make his move.
Bedroom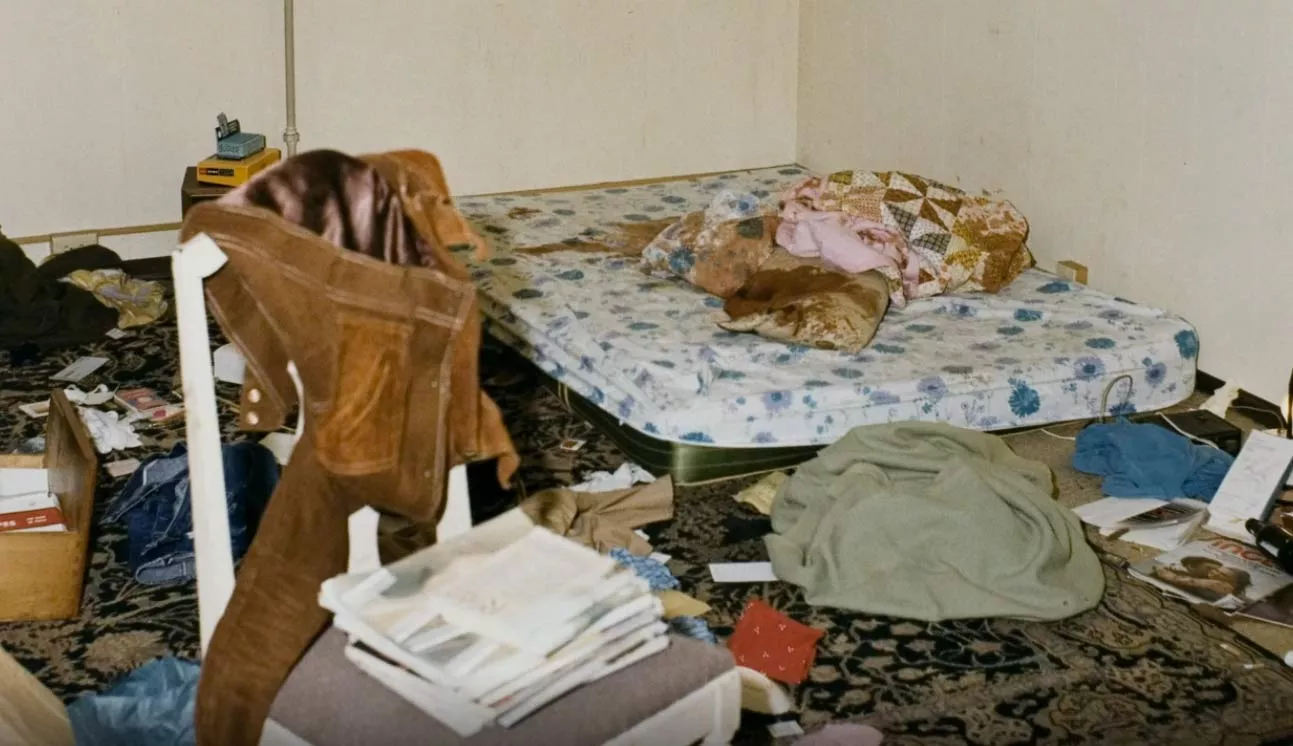 This crime scene photograph of Sparks' room shows the aftermath of the attack.
Numerous authors have stated that Bundy used a piece of metal that was taken from the bed frame. However, this is false. According to King County investigators, Bundy used a piece of metal rebar that he found in the garden of the property.
As you can see, there is no bed frame in this photograph, as the mattress was lying directly on the floor.
U District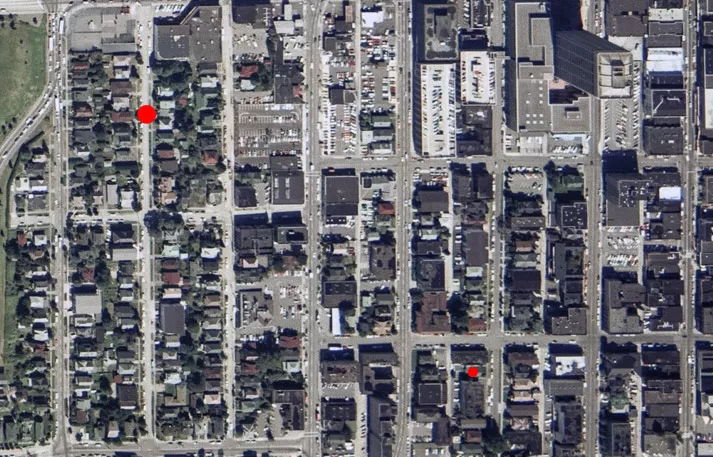 This aerial photograph of Seattle's U District was taken in 1977.
The red dot at the bottom pinpoints Bundy's apartment. The red dot in the top left-hand corner highlights the location of 4325 8th Avenue NE.
Bundy habitually got drunk and roamed these streets at night.
The residential houses that lay to the west of his apartment would have drawn him in like a moth to a flame. At the time, he would have known that they were filled with college students.
Closest Locations
Other locations that are relatively close to this place. Less than a mile away.
Place of Interest in Seattle, Washington, United States Less than a mile away.
Place of Interest in Seattle, Washington, United States Less than a mile away.
Serial Killer House in Seattle, Washington, United States Less than a mile away.
Crime Location in Seattle, Washington, United States Less than a mile away.
Place of Interest in Seattle, Washington, United States