The yacht club where Ted Bundy worked
Place of Interest in Seattle, Washington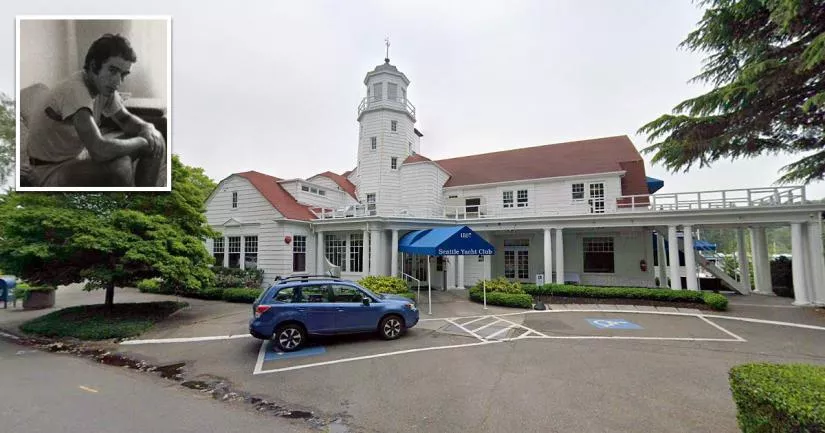 This is the yacht club where serial killer Ted Bundy worked.
It is called the Seattle Yacht Club, and it is located at 1807 East Hamlin Street in Seattle, Washington.
Bundy worked here between September 1967 and January 1968. His job included parking cars and driving people home if they were too drunk to get behind the wheel.
During his time here, he befriended an elderly chef named Sybil Ferris.
Ferris described him as a "peculiar boy" who always seemed to be "sneaking around".
Bundy was eventually fired from the yacht club after he kept stealing food from the pantry.
Ferris and Bundy remained friends after he was fired. However, it seems as though he only maintained this friendship so that he could "borrow" things from her.
On many occasions, he would take her car, promise to bring it back by midnight, and then not return until 3 or 4 a.m.
In February 1968, Ferris used her connections to get him a job at the Olympic Hotel. However, he was fired after just one month for suspected thievery.
She also got him a job at a Safeway store in Upper Queen Anne, but he suddenly stopped showing up for work in July 1968.
On one occasion, she loaned him $100, which he refused to pay back. Whenever she asked him for the money, he would come up with some kind of excuse.
Although Ferris reached out to Bundy's mother and asked her to intervene in the matter, she made it clear that she wasn't responsible for her son's behavior.
Seattle Yacht Club address
Below, you will find the address and the GPS coordinates for this location.
Address
1807 East Hamlin Street, Seattle, Washington, WA 98112, USA
Map
To view directions on how to get there, you can use the Google Maps shortcut below:
GPS coordinates
The latitude and longitude coordinates for the club are:
47.645269, -122.308590
Closest Locations
Other locations that are relatively close to this address: Roughly one mile away.
Serial Killer House in Seattle, Washington Roughly one mile away.
Crime Location in Seattle, Washington Roughly one mile away.
Crime Location in Seattle, Washington Roughly one mile away.
Place of Interest in Seattle, Washington