The Safeway store where Ted Bundy worked
Place of Interest in Seattle, Washington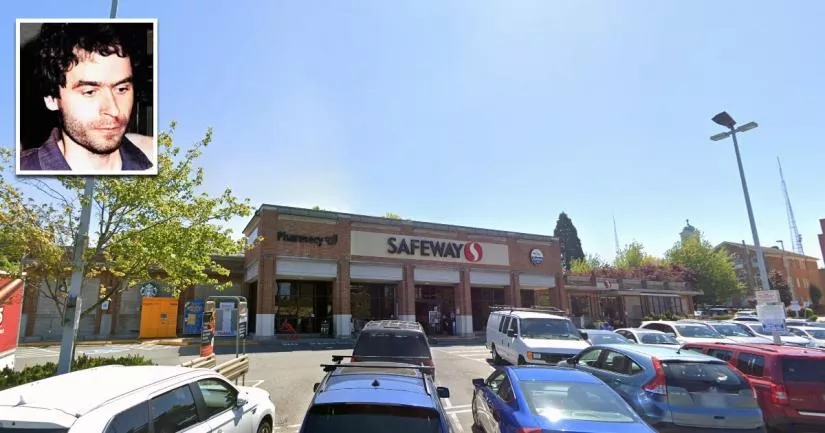 This is the Safeway supermarket store where serial killer Ted Bundy worked in 1968.
It is situated at 2100 Queen Anne Avenue North Upper in Seattle, Washington.
A multi-agency report compiled by the FBI states that Bundy worked at this store between April 12th, 1968, and July 26th, 1968.
At the time, he was a 21-year-old college dropout who had recently been fired from the Olympic Hotel due to suspicions that he was stealing from his co-workers' lockers.
During his short stint at Safeway, he stocked supermarket shelves at night. His employment at the supermarket ended in July 1968 when he suddenly stopped showing up for work.
In July 1966, an unknown assailant brutally attacked two flight attendants called Lisa Wick and Lonnie Trumbull at a nearby apartment building in Queen Anne.
Trumbull died from her injuries.
Several authors have attempted to use Bundy's employment at this store as circumstantial evidence that he may have been involved in the crime. However, this is factually incorrect.
Although this Safeway store is only 1.5 miles away from where the attack took place, the two timelines do not match up.
Wick and Trumbull were attacked in July 1966, which was nearly two years before Bundy started working here. At the time of the murder, he was employed by a public utility company called Tacoma City Light.

Further information is available in the "Photos" section below.
Demolished
The store no longer exists. However, you can still visit the location.
Further Details
The store was demolished in 2022.
Where did Ted Bundy work?
Below, you will find the address and the GPS coordinates for this location.
Address
2100 Queen Anne Ave North, Seattle, Washington, WA 98109, USA
Map
To view directions on how to get there, you can use the Google Maps shortcut below:
GPS coordinates
The latitude and longitude coordinates for the store are:
47.637718, -122.356110
Photos
Photos of the store and other related images.
---
Bundy in 1968

In 1992, the FBI compiled a multi-agency report on Ted Bundy. This report contains a timeline of his life, which includes his places of employment.
In January 1968, he dropped out of school and started traveling. At the time, he had also recently been fired from the Seattle Yacht Club.
During this period of his life, he visited San Francisco, California, Denver, Aspen, Philadelphia, and Arkansas.
In March 1968, the Olympic Hotel fired him from his job as a busboy due to suspicions that he was stealing from people's lockers.
Then, between April and July, he worked at Safeway.
Then and now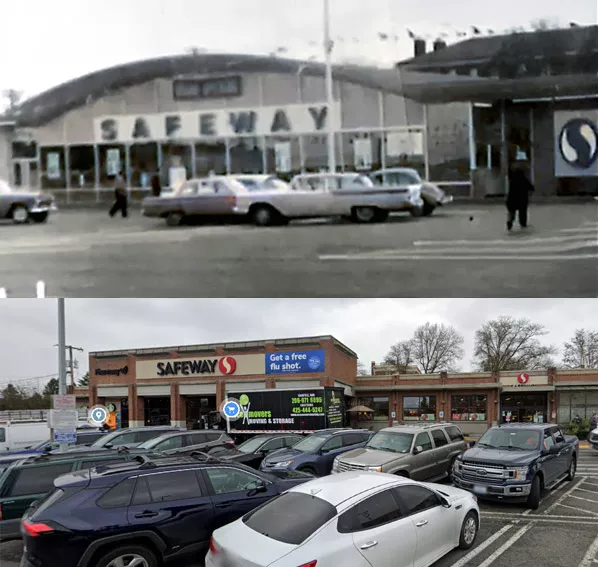 The image at the top shows what the Safeway store in Upper Queen Anne looked like during the late 1960s. The Google Street View image at the bottom was taken in December 2021.
It was opened in 1968.
Bundy's first confirmed attack took place five years and five months after he stopped working here. There is no evidence to suggest that he was targeting women at this stage in his life.
Demolished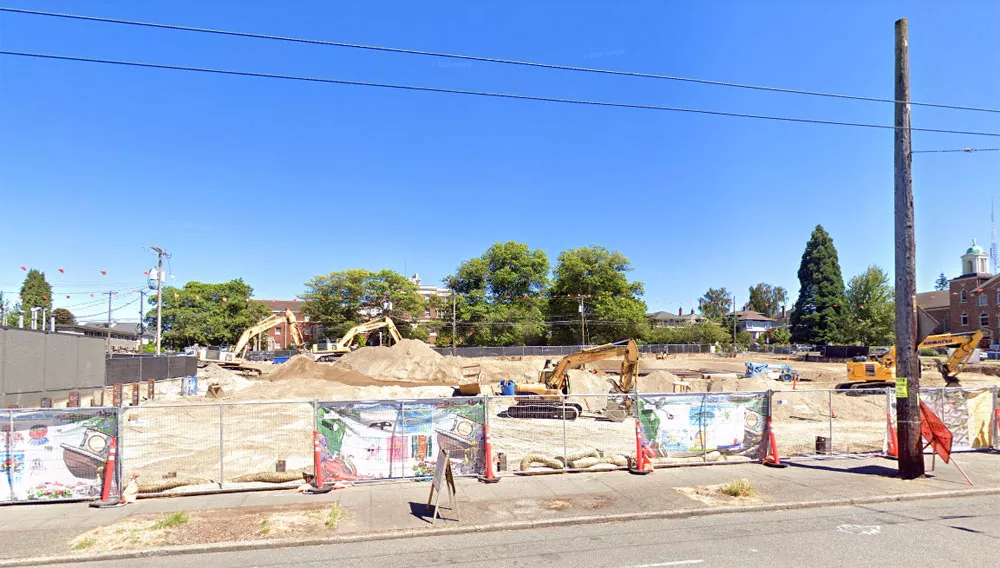 The supermarket on Queen Anne Avenue was closed in May 2022—five months after we added it to our website.
Images from Google Street View show that the building was demolished shortly afterwards.
There are currently plans to build a large multi-use building on the site. The bottom floor will contain a Safeway store, while the six stories above it will consist of residential units.
Closest Locations
Other locations that are relatively close to this address: Roughly one mile away.
Place of Interest in Seattle, Washington Roughly one mile away.
Death Location in Seattle, Washington Roughly 3 miles away.
Place of Interest in Seattle, Washington Roughly 3 miles away.
Place of Interest in Seattle, Washington Roughly 3 miles away.
Crime Location in Seattle, Washington