Janice Ott's house
Place of Interest in Issaquah, Washington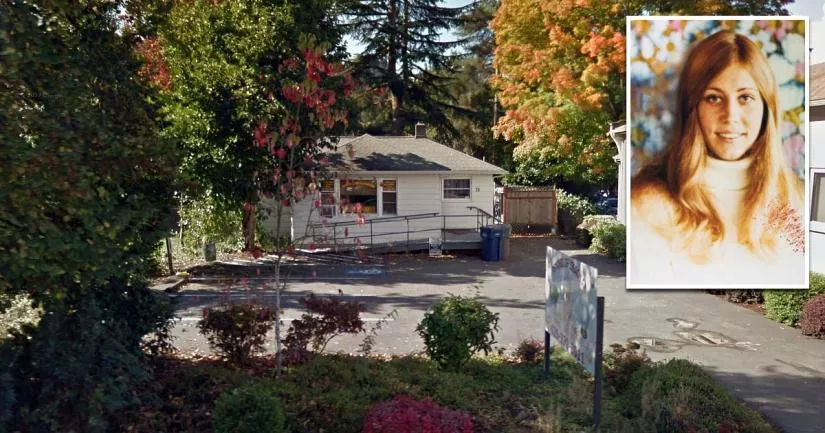 This is Janice Ott's former house.
It is located at 75 Front St. S. in Issaquah, Washington.
Ott was the seventh known victim of serial killer Ted Bundy.
On Sunday, July 14th, 1974, the 23-year-old juvenile court worker left this small house with her yellow bicycle and set off for Lake Sammamish State Park.
Ott reached the busy park at roughly 12 p.m. and began sunbathing near the beach.
Around the same time, Bundy arrived at Lake Sammamish with the intention of finding his next victim.
Initially, he approached a woman named Janice Graham and asked her to assist him in unloading a boat. However, she couldn't leave the park because she was waiting for her husband and parents to arrive.
Shortly after this exchange, Bundy spotted Ott relaxing by herself.
After walking over to her and introducing himself, he explained that his arm was injured and that he needed someone to help him unload a boat at his parents' house in Issaquah.
Onlookers said that Ott seemed somewhat hesitant at first. However, Bundy was persistent.
Eventually, she agreed to go to his parents' house. She even joked, "OK, I'll go. Under one condition. I get a ride in the sailboat."
Sadly, there was no boat. Nor was Bundy's arm injured.
That was the last time anyone saw Ott alive.
Roughly two months later, her skeletal remains were found scattered in a wooded area near Issaquah.
Sub-entry
This location has been marked as a sub-entry. As a result, it might lack certain details. For more information about this subject, please check out the following location:
Janice Ott house address
Below, you will find the address and the GPS coordinates for this location.
Address
75 Front Street S, Issaquah, Washington, WA 98027, USA
Map
To view directions on how to get there, you can use the Google Maps shortcut below:
GPS coordinates
The latitude and longitude coordinates for the house are:
47.529420, -122.037014
Private Property Warning
This is a private property. It is not a public place. Therefore, you should be respectful and not step foot on the property without permission.
Map Viewer
There is more than one location associated with this entry. To view all of these places on the same map, you can use the following feature:
Closest Locations
Other locations that are relatively close to this address: Roughly 3 miles away.
Crime Location in Issaquah, Washington Roughly 8 miles away.
Crime Location in King County, Washington Roughly 14 miles away.
Place of Interest in Seattle, Washington Roughly 16 miles away.
Death Location in Seattle, Washington