The street where VL Mike was shot dead
Crime Scene Location in New Orleans, Louisiana, United States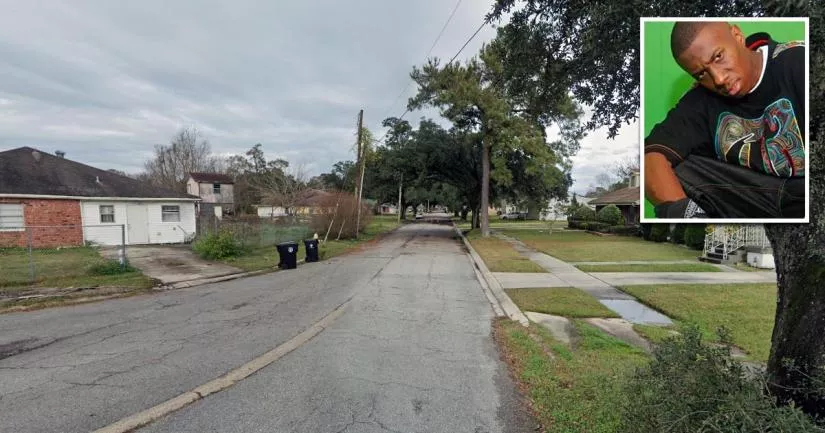 This is the location where rapper VL Mike was shot dead.
It is situated in the 4700 block of Miles Drive in New Orleans, Louisiana.
VL Mike, whose real name was Michael Allen, broke into the rap scene after he joined a hip-hop group called The Chopper City Boyz in early 2004.
On February 27th, 2007, the group released its debut album, We Got This.
The album sold more than 500,000 copies and reached #1 on the Billboard "Top R&B/Hip-Hop Albums" chart.
Three months after its release, Mike suddenly left The Chopper City Boyz.
Initially, the record label attempted to put a positive spin on the news by claiming that he had left to pursue a solo career. However, it soon emerged that the split had been caused by a disagreement between Mike and the group's leader, B.G. (Baby Gangsta).
Although B.G. believed that the dispute was minor and that they had both parted ways on peaceful terms, word soon began to spread that Mike was recording a diss track about him.
When Chopper City Records co-CEO Carol Dorsey was asked about the rift, she said, "In group settings, it is common to disagree, but we never imagined that Mike would overreact in such a manner. All me and B.G. offered him was an opportunity to become successful."
Mike, however, was in no mood to smooth things over or play things down. Instead, he went on the offensive and proceeded to pour gasoline on the fire. Shortly after his departure, he recorded a homemade "documentary" in which he visited various areas of "the hood" and repeatedly insulted B.G. in front of strangers.
In one clip, the riled-up rapper yelled, "I told you last night, b*tch, on the phone. Don't play with me, b*tch. I don't fold. I don't bend."
Notably, many of the men who appeared in this impromptu film seemed uncomfortable at times. Although they were understandably happy to see a well-known rapper visiting their neighborhood, many of them were hesitant to take part in the thrash talk about B.G.
B.G. was a well-respected figure on the streets of New Orleans. He also had connections to a lot of dangerous men.
Mike eventually released a diss track about B.G., which he titled "Ether". In the song, he questioned his former colleague's credibility and warned him to "watch his steps."
At around 1 p.m. on April 20th, 2008, VL Mike was exiting his vehicle at this section of Miles Drive when he was shot several times by an unknown gunman who fled the scene on foot.
Mike was rushed to University Hospital on Canal Street, where he was soon pronounced dead.
He was only 32 years old.
Admittedly, it is easy to blindly attribute the rapper's death to his public feud with B.G. However, past cases involving hip-hop figures have shown us that it is never that straightforward. Rappers who continue to affiliate with gang members for the sake of "street cred" often end up becoming involved in more than one dispute.
For example, it was rumored that New York rapper Stretch Walker was murdered due to his public fallout with Tupac Shakur. However, in reality, the killing was most likely orchestrated by a drug dealer that Stretch had stolen cocaine from.
Shakur's murder in 1996 is often attributed to the infamous East Coast-West Coast hip-hop rivalry, even though his assault on a Crips gang member named Orlando Anderson remains the most likely genesis.
Unfortunately, it is unlikely that VL Mike's murder will ever be solved, as many people from "the hood" consider it an unwritten rule not to cooperate with the authorities. From their perspective, it is much safer to just mind your own business.
In many cases, they would be "snitching" on extremely violent individuals who live in the exact same neighborhood as them—men who have relatives and associates who are more than willing to dish out revenge on their behalf.
Given the potential consequences, it is difficult to fault their decision to stay quiet.
Besides this wall of silence, the police were also hamstrung by the incessant gang violence that had been plaguing the streets of New Orleans. In the four days leading up to the shooting, the city witnessed six separate killings.
From the police's perspective, this was yet another gang-related murder with no concrete evidence or witnesses.
Consequently, the investigation quickly went cold.
To this day, the case remains open.

Further information is available in the "Photos" section below.
VL Mike death location
Below, you will find the address and the GPS coordinates for this location.
GPS coordinates
The latitude and longitude coordinates for the street are:
30.003427, -90.073567
Map
To view directions on how to get there, you can use the Google Maps shortcut below:
Address
The full address for this location is:
Miles Drive
New Orleans
Louisiana
LA 70122
United States
Directions
The murder took place in the 4700 block of Miles Drive. The street sits between Paris Avenue and Overton Drive in the Gentilly area of New Orleans. It is situated in a neighborhood called Fillmore.
Details about the general area
New Orleans is a coastal city in the southeast of Louisiana.
Photos
Photos of the street and other related images.
---
Miles Drive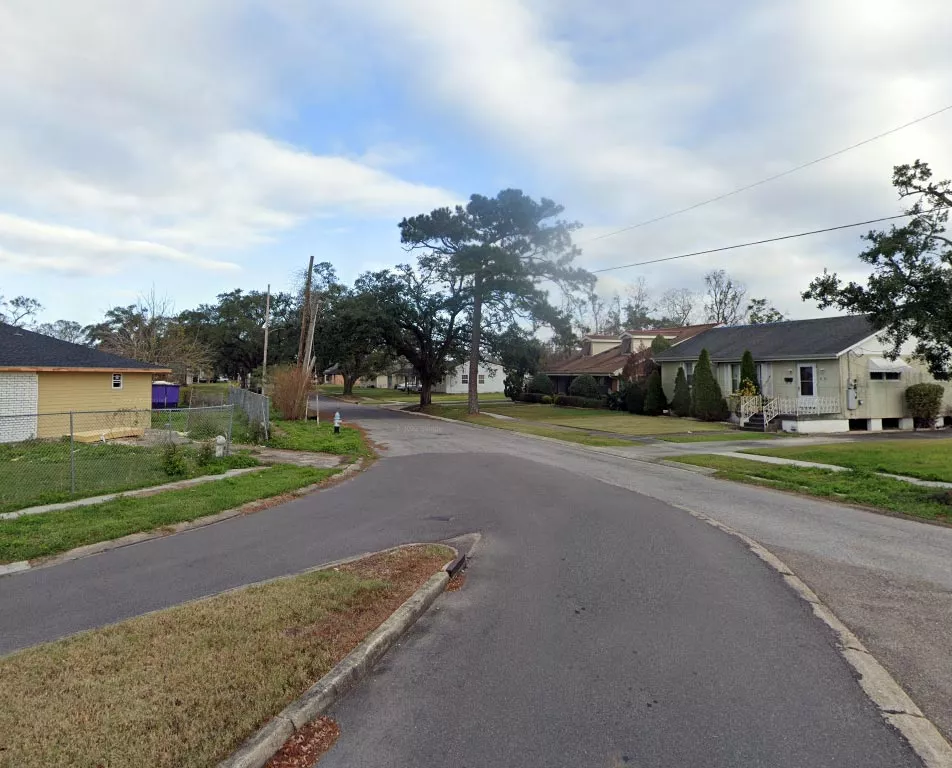 This Google Street View image of Miles Drive was captured in January of 2022—fourteen years after VL Mike was murdered.
VL Mike's feud with B.G. (Baby Gangsta)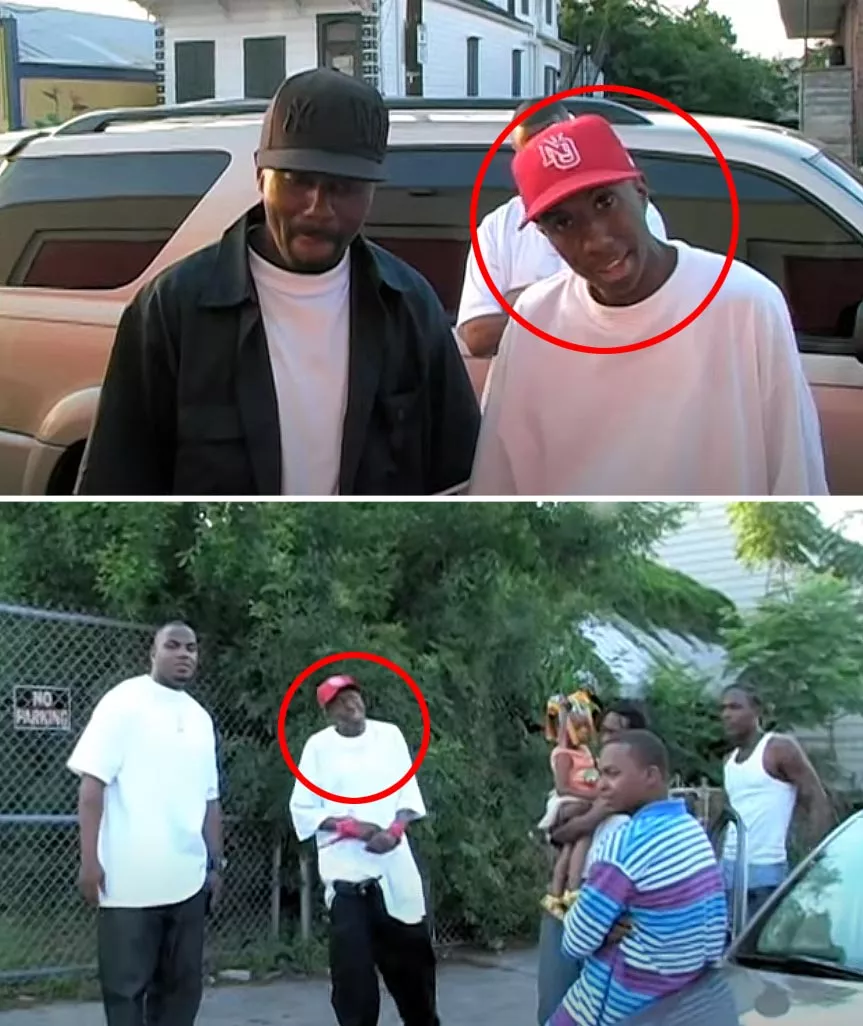 During his feud with B.G., VL Mike filmed a homemade documentary in which he took a tour of some of the inner-city neighborhoods of New Orleans.
To show his "street cred", he stopped at these locations and talked to random people.
Although the people he met seemed happy to appear on camera and talk to a regionally famous rapper, they became visibly uneasy when he started badmouthing B.G.
When he encouraged some of them to join in on the criticism, they shied away from getting involved.
The purpose behind this stunt was pretty obvious. In short, Mike wanted to show everyone that "the streets" respected him more than B.G.
Local rumors suggest that B.G. responded to Mike's diss track and "documentary" by ordering his death. However, there is no evidence to prove this.
Beef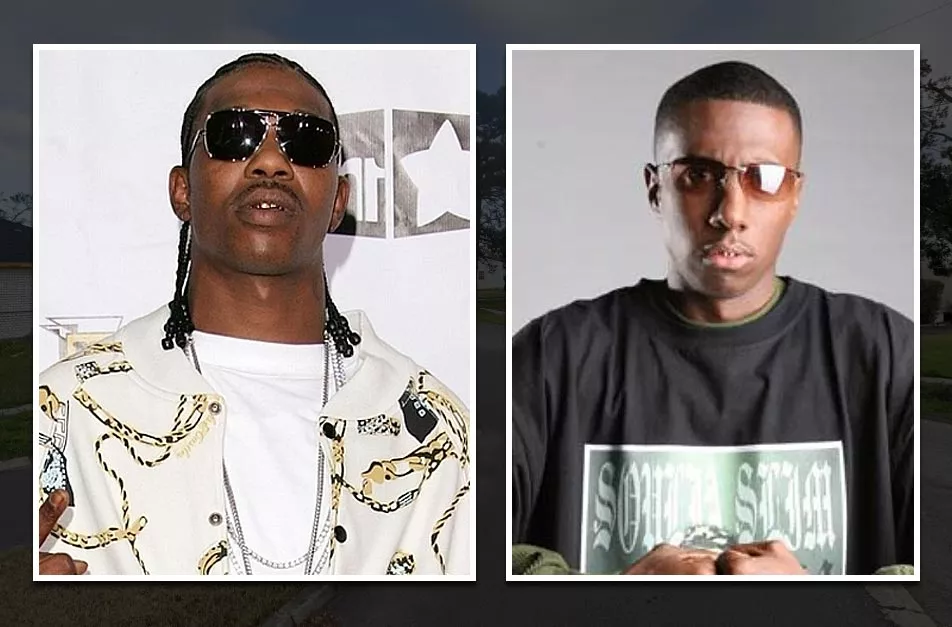 The disagreement between B.G. (pictured left) and Mike (pictured right) reportedly started over money.
Those who personally knew the pair have denied suggestions that B.G. was involved in Mike's death.
According to rapper "Maal The Pimp", the beef was "never going to go that far", as The Chopper City Boyz still considered Mike to be family. During one interview, he claimed that the situation looked far worse to the public than it was behind the scenes. In his opinion, the pair were eventually going to patch things up.
Others have reported that some of "the shooters" who ran with B.G. were blood relatives of Mike and that they all grew up in the same neighborhood.
If all of the above is true, then it would mean that the rapper was killed by someone else for an entirely different reason that has yet to come to light.
Closest Locations
Other locations that are relatively close to this address: Roughly 3 miles away.
Crime Location in New Orleans, Louisiana, United States Roughly 27 miles away.
Crash Site Location in New Orleans, Louisiana, United States Roughly 77 miles away.
Crime Location in Baton Rouge, Louisiana, United States Roughly 100 miles away.
Crash Site Location in Gillsburg, Mississippi, United States